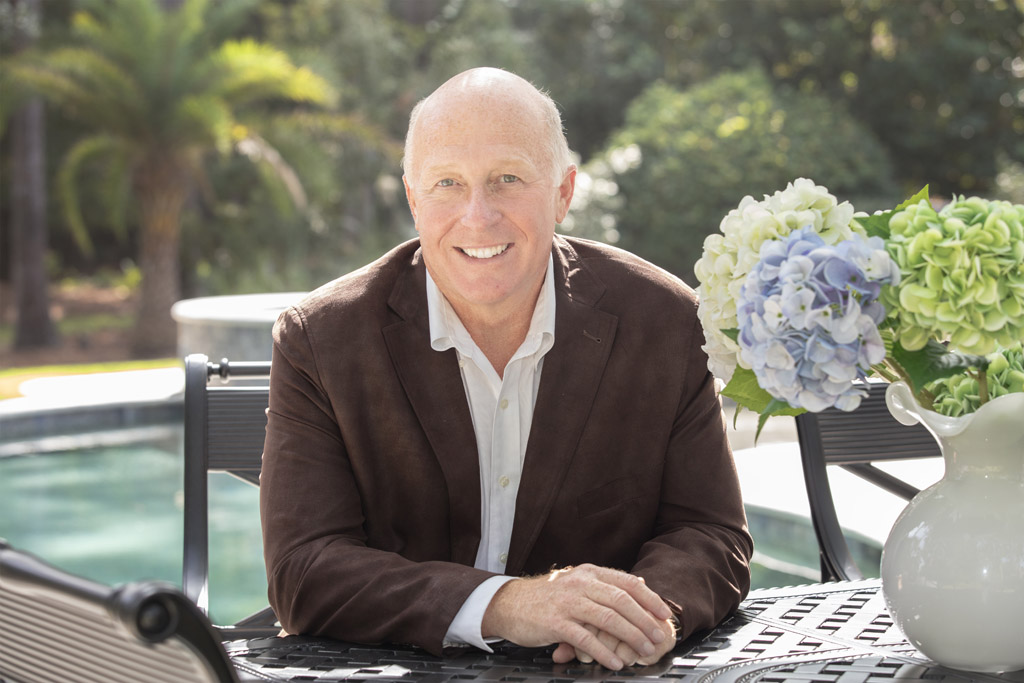 Jeff Hunt, Dunes Real Estate
In the competitive world of Hilton Head Island real estate, Jeff Hunt stands out as this area's most knowledgeable Realtor. His stellar reputation is firmly rooted in his in-depth experience and personable approach and has been affirmed by glowing reviews from countless clients. You'll find nearly 200 five-star reviews on Zillow alone.
As an example of the outpouring of grateful support from his clients, you'll find reviews like this one: "If you are looking at an investment property purchase, Jeff is the Realtor for you. He understands the economics of the island better than any other Realtor I have spoken to. We have bought and/or sold three investment properties with Jeff. Each transaction has been a success, and his guidance was an important factor in each." S. Henry, Palmetto Dunes and Sea Pines.
These testimonials underscore Hunt's unparalleled knowledge, professionalism, and dedication to his clients. He is not just a Realtor; he is a trusted advisor, a market expert, and a partner in your real estate journey. While countless Realtors are prepared to facilitate property viewings, he stands out by offering to unlock the doors to real estate strategies that even some of his most financially astute clients had yet to discover as valuable opportunities.
"Most Realtors will tell you that your property depreciates every 27.5 years, which is true. What most Realtors will not tell you is that you can take many of those depreciations immediately, through avenues such as a CSS," Hunt said. 
Having people in your corner who understand the business side of owning investment property is crucial to your property's overall profitability. "Real estate is not as simple as income/expenses," Hunt said. "There are many revenue streams available to investors that improve their ROI, and most agents aren't even aware they exist."
Hunt's business background, coupled with his real estate background, brings a unique perspective to any transaction he is involved in, regardless of its size. While his portfolio boasts grand achievements, such as private island and oceanfront home sales, he invests the same level of attention and care into even the smallest transactions.
"No deal is ever too small," he said, underlining his belief that "everyone deserves a place they can call home." This dedication does not go unnoticed, as expressed by J. Norris, a client in Shipyard, who wrote "Many of the other reviews detail all the aspects of Jeff's masterful involvement with the respective sales; however, none of them reflect Jeff's willingness to provide the same level of service for smaller sales as those involving six and seven figures. We cannot thank you enough Jeff."
With Jeff Hunt, you are not only investing in a property; you are investing in a relationship built on trust, integrity, and unmatched expertise. When it comes to Hilton Head real estate, Jeff Hunt is, without a doubt, the legend you want by your side.
Dunes Real Estate's No. 1 producer 2012 – present, 2020 Hilton Head Realtor of the Year, President's Cup Winner 2018, Real Trends/Tom Ferry: No. 6 in the State of South Carolina in total volume
Find Jeff at: 6 Queens Folly Road, Hilton Head Island, SC 29928, (843) 422-5933, jeffh.dunesrealestate.com
Tisha Chafer, COAST Professionals Brokered by eXp
Years in the business: 20
What is your favorite room in a house and why? I love a cozy den/office space. You can personalize it more than a kitchen or living room; I always have visions of being able to curl up and read a good book—but I never have time!
How many days did it take to sell your first house? I started in real estate back in 2003/2004, and we were leading up to the big real estate boom time before the crash of 2008. It was similar times to the 2020/2021 COVID boom. Homes and condos were selling sight unseen, so I would assume not long as it was very fast paced. I remember calling clients at 10 p.m. telling them that what they wanted was just listed and we had to write an offer ASAP.
Tell us one thing most clients are surprised to know about buying/selling a house in the Lowcountry. Transfer fees, because most of our communities are in HOAs, they are surprised by these fees. Also applying for the full-time resident tax rate after closing; most do not realize you have to prove residency to get the tax break. It is not automatic; the burden is on the homeowner.
Do you specialize in a particular neighborhood? The Crescent in Bluffton and the condo market. I have personally purchased and sold many condo fix-and-flips, and I have a background in short-term vacation rentals. I love to help buyers who want to explore that arena.
Give us three things you love to highlight when talking to a person who is hoping to move to our area. The weather: while the summer is hot, we still have seasons; the outdoor activities: the miles of bike paths; and the community spirit we have in the Lowcountry. It really is a special place.
Give a shout-out to a local business or restaurant that you highly recommend to people who are new to our area. I love Al's Aloha Kitchen on Hilton Head Island, and in Bluffton, my favorite clothing shop is Monkee's.
Find Tisha at: tishachafer.com, tishachafer@gmail.com, (843) 384-1645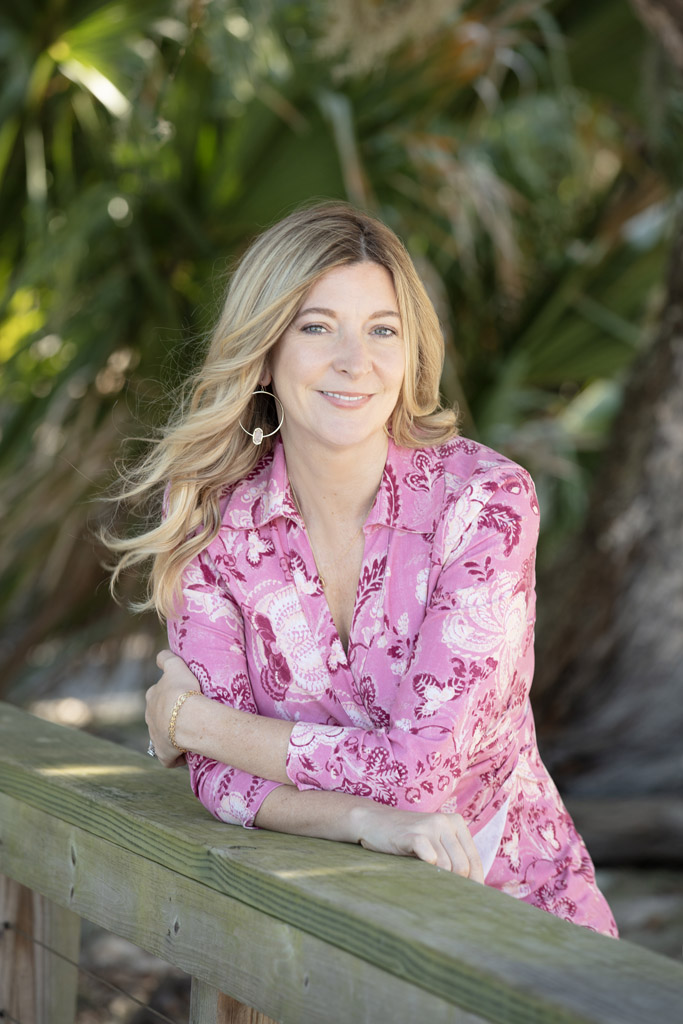 Michelle Elliott, Charter One Realty
A lot of people have a close relationship with their Realtor, but how many can say they would invite their Realtor over for Thanksgiving dinner? We can think of at least one. When Michelle Elliott was asked to join a client on Turkey Day, it was part of a philosophy that puts relationships first.
"Staying in touch with clients is important for me in business, whether it's a text checking in, a mailer, or, sometimes Thanksgiving Dinner," she said. "The key to everything is building those relationships."
That goes beyond her clients, with the deep connections Elliott has built in our community since arriving here from Charlotte seven years ago. As a board member of the Association of Realtors, committee member in Hilton Head Plantation, and volunteer with local nonprofits, she has been recognized for her dedication to the community through multiple Realtor Service Awards.
"People love coming here for a reason; it's because of the beauty and the sense of community," she said.
And as such, buying and selling real estate here takes something different. It takes a commitment to building—not houses—but relationships and a stronger community. Michelle Elliott builds all of that while driving her clients' real estate dreams forward.
Find Michelle at: (704) 737-3128, MichelleElliott@charteroneRealty.com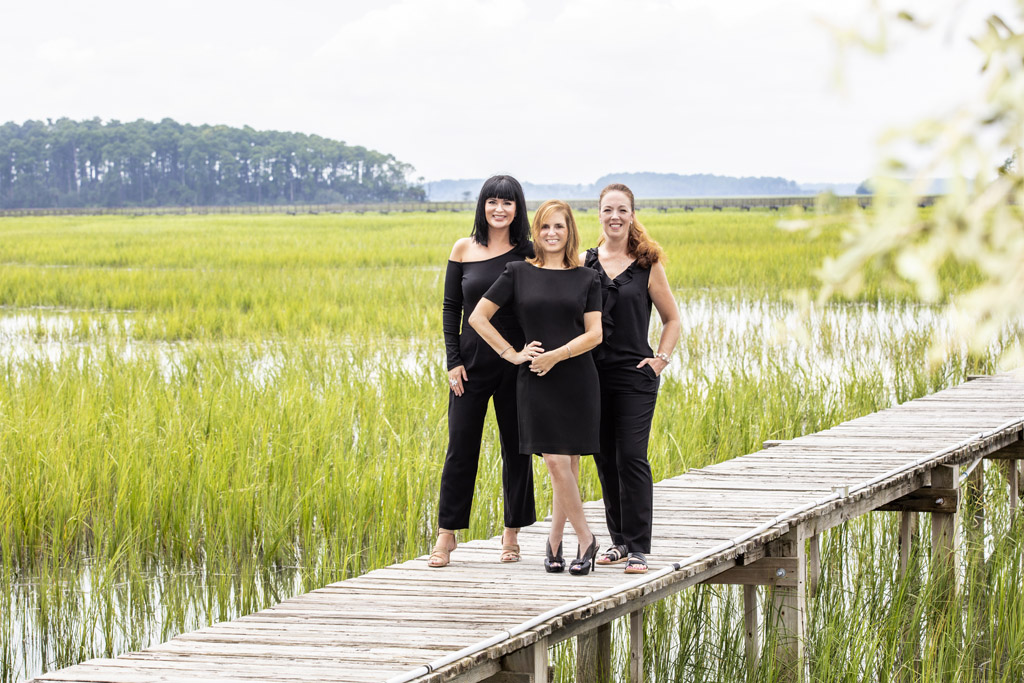 Beth DeAngelis, Keller Williams Realty 
Years in the business: 32
What is your favorite room in a house and why? My favorite room in a home is where you feel the warmth of the home—lots of natural light, high ceilings, and a cozy feature like a fireplace.
How many days did it take to sell your first house? It took longer than I would have liked, ha ha. It was a little cabin in the woods in Pennsylvania. I took the listing as the first snow started falling and finally, once the snow started to thaw in the spring, the property sold. It was a long winter!
Give a shout-out to a local business or restaurant that you highly recommend to people new to our area. Michael Anthony's.
Tell us one thing most clients are surprised to know about buying/selling a house in the Lowcountry. One of the things most people are unaware of when buying a home are the transfer fees for the community (and the Town of Hilton Head Island). Luckily, they are one-time fees, but the cost needs to be factored into the whole equation. We have a complete list for HHI and Bluffton communities we are happy to share. 
Sellers are often surprised by the items found on home inspections and need to be prepared, from a contractual basis, that they may be asked to make repairs. It is important for sellers to walk their home, have their HVAC serviced, and make sure they know a bit about what a buyer may ask to have repaired prior to closing—items they need to fix appropriately before listing and/or budget for repairs when looking at their net walk away numbers. We are happy to meet with sellers and make sure they are preparing their home for the market and know their numbers.
Do you specialize in a particular neighborhood? The beauty of having a team is that we can cover both Hilton Head Island from luxury homes to investment properties/condos as well as help people looking in the private golf communities or the smaller neighborhoods and 55+ communities in Bluffton. We have made it our mission over the last 17 years to understand the lifestyle that is offered in all the area communities so that we can focus on the areas that best match our clients' interests/needs. Additionally, with that knowledge of the Lowcountry communities, we can target our marketing for our seller clients to attract buyers who best match their community. It is extremely rewarding to help people thrive in their new environment!
Give us three things you love to highlight when talking to a person who is hoping to move to our area. I love to point out that our communities of Hilton Head and Bluffton have become close sisters and that there are great restaurants, cultural & outdoor activities, and festivals that you can enjoy no matter what side of the bridge you live on. Additionally, of course the awesome weather and the beautiful surroundings can be enjoyed year-round with a touch of coolness in the winter months and a warming heat in the summer. Finally, I highlight that the lack of billboards on the island and the smaller signage tucked back off the main roads in Bluffton pays tribute to Charles Fraser's founding philosophy of folding us, the inhabitants, into the natural surroundings, and that this has allowed us to be a top destination for people looking to make a move to the coast.
Find Beth and her team at: 8 Lafayette Place , Hilton Head Island, SC 29926, (843) 271-4254, coastallivingbybeth.com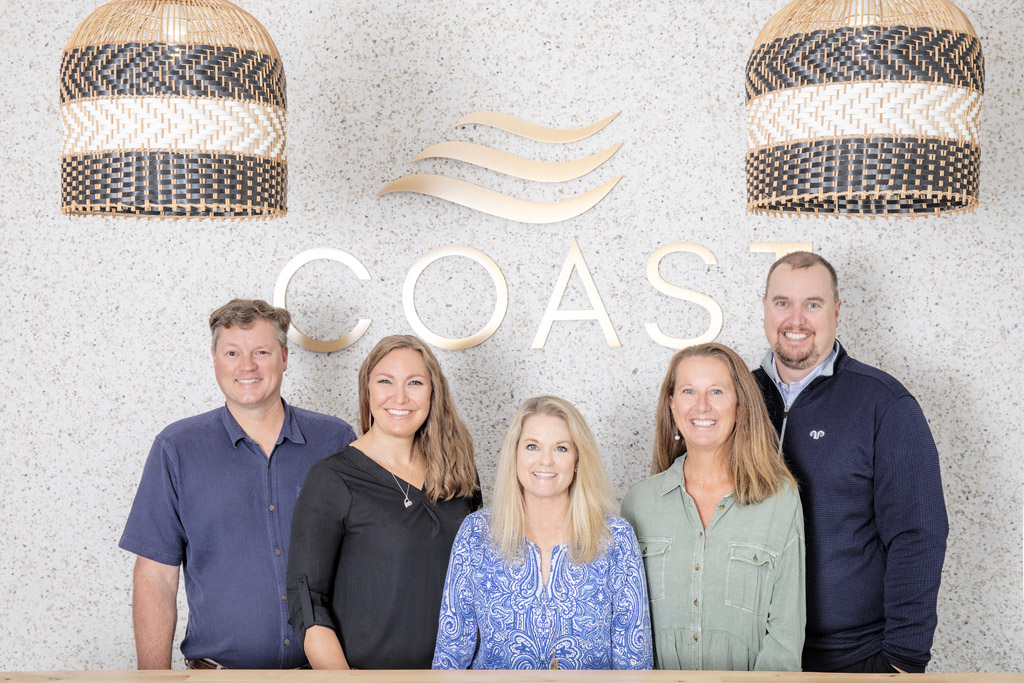 Kiser Jetton Group, COAST Brokered by eXp Realty
Some partnerships work together so well they wind up creating something bigger than their component parts. Just as a yin and a yang on their own are just a pair of commas, yet come together to signify harmony, Bland Kiser and David Jetton have combined their own unique approach to create one of the most dynamic teams in Hilton Head Island real estate.
"We have very similar strengths, but with a slight difference. David is our tech guru; he has an extremely analytical mind with an amazing ability to conduct real estate transactions," Kiser said.
"And Bland's passion for the island and for his clients is a huge benefit," Jetton added. "When it comes to the sales side of things, he's second to none."
It goes beyond their right-brain, left-brain approach. As a nearly lifelong islander who moved here at age three and has spent the last 26 years in real estate, there are few questions Kiser can't answer about our unique market. And as a longtime hospitality industry professional, Jetton elevates the team's service to a stratus they call "concierge level real estate service."
"That's how we stand out," Jetton said. "We really pride ourselves on the level of service we're able to offer."
And when you're dealing with the kind of properties these two are, concierge level service is the norm, for example, when they set a high-water mark on the island with the sale of 14 Whistling Swan for nearly $10 million.
It's a track record that they're bringing to one of the most exciting brokerage firms on the island, COAST Brokered by eXp Realty. Not only has it opened new avenues for Kiser and Jetton, but it has allowed them to resume working with two old friends and colleagues, Rick Saba and Tristan O'Grady.
"What attracted us to work with those guys initially was that we'd all worked together at a previous brokerage," Kiser said. "We're really happy to be back with those guys and have that synergy."
"I think it's a forward thinking and forward leaning team and company at eXp," Jetton said. "Bland and I are a team within a team, and it's nice to have that camaraderie."
Find the Kiser Jetton Group at: 81 Pope Avenue, Suite D, Hilton Head Island, SC 29928, (843) 298-0966, info@kiserjettongroup.com, www.kiserjettongroup.com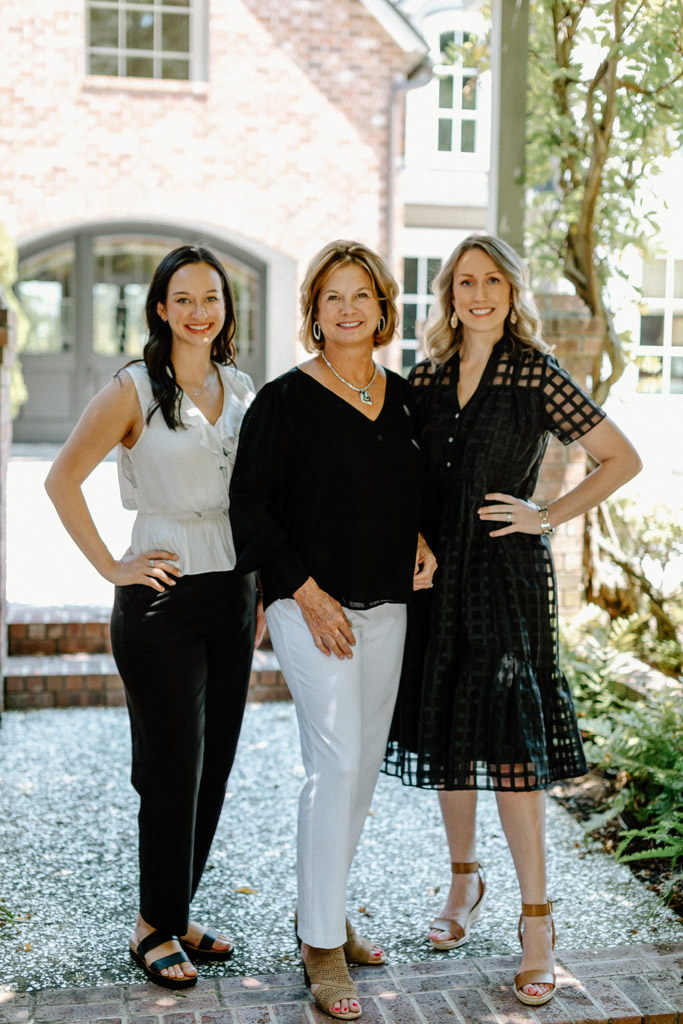 Beth Drake Dream Team, Keller Williams Realty
Some Realtors simply give you the best of both worlds. Case in point: Beth Drake's approach to buying and selling. Hers is a potent blend of right-brain creativity and left-brain analysis that helps her stand apart in the crowded field of Lowcountry Realtors—and gives her clients an undeniable edge whether they are buying or selling a home.
"I have a BFA in interior design, which is helpful when I'm listing a property because I can advise sellers on how to make their property stand out. And with buyers, I can help them envision what the house would look like when they move in," she said. "But I was also in corporate and medical sales for nearly 20 years, and that experience is tremendously helpful in negotiating and marketing a property."
That dualistic approach has proven enormously successful in Drake's 12 years in real estate, helping her sell north of 700 properties while earning her a marketing specialist certification from the Institute for Luxury Home Marketing plus an astonishing six America's Best Realtor awards in a row. That accolade puts her in the top half of the top one percent of all Realtors in the country, but it's the team award she's most proud of.
"Last year, my team was ranked third in sales for the entire state of South Carolina," she said. "Experience really does matter in making a transaction, and I have a core group of true real estate professionals."
Her small-but-mighty team helps make the entire process as smooth as possible for buyers and sellers, helping them navigate the entire process with confidence and a wealth of knowledge in all the Lowcountry's various communities.
"I can't credit my team enough: Lauren Dooley (real estate advisor), Corryne Jackson (operations coordinator), and Dianna Pollina (closing coordinator). We all go above and beyond to ensure a first-rate experience for our clients," Drake said. And that approach has rocketed Beth Drake and her team to new heights, focused on helping clients enjoy the same Lowcountry beauty that brought her here from her hometown, Columbia, S.C.
"I say it all the time, we're not just selling homes," she said. "We're selling the lifestyle."
Find the Beth Drake Dream Team at: 8 Lafayette Place, Suite 203, Hilton Head Island, SC 29926, www.BethDrake.com, (843) 422-7500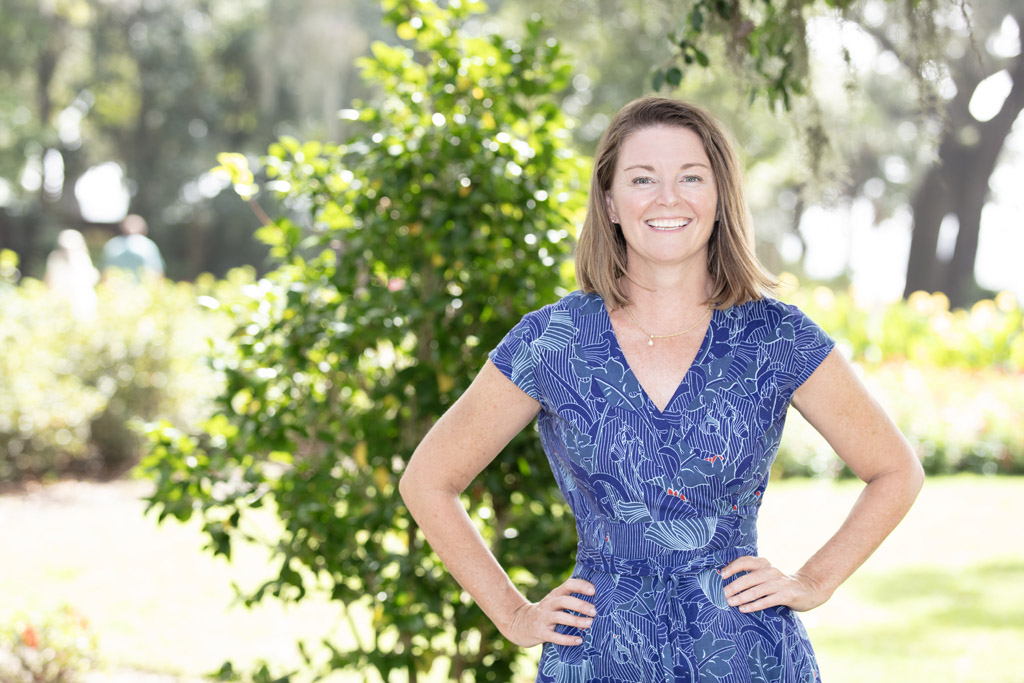 Kristy Gonzalez, ERA Evergreen Real Estate
For some, real estate is simply a business of profit and loss, red ink and black ink, investment and return. And while Kristy Gonzalez has built a real estate career for herself that has helped buyers get the best value and sellers the best price, that's not what drives her.
"I never really consider real estate as a sales-driven job. It's really about creating a relationship with clients," she said. That ethos has been her north star since beginning her real estate career in 2008. Being as the market was in the midst of historic upheaval, the opportunities before her offered a much greater chance to do good, rather than simply do well. "I created a niche market of short sales, and I really found that rewarding, helping people through these drastic life changes and heavy financial burdens."
Putting people first is the centerpiece of Kristy's business. "I guide clients through the real estate process," she said. This is why nearly 100 percent of her sales come from repeat clients and referrals. 
"Being a mom of two boys drives my business decisions," she said. "I treat my clients the way I would want to be treated. It's really that simple." 
Find Kristy at: 14 Church St, Ste. 102, Bluffton, SC 29910, (843) 298-3808, kristyhhi@gmail.com, www.KristyGonzalez.com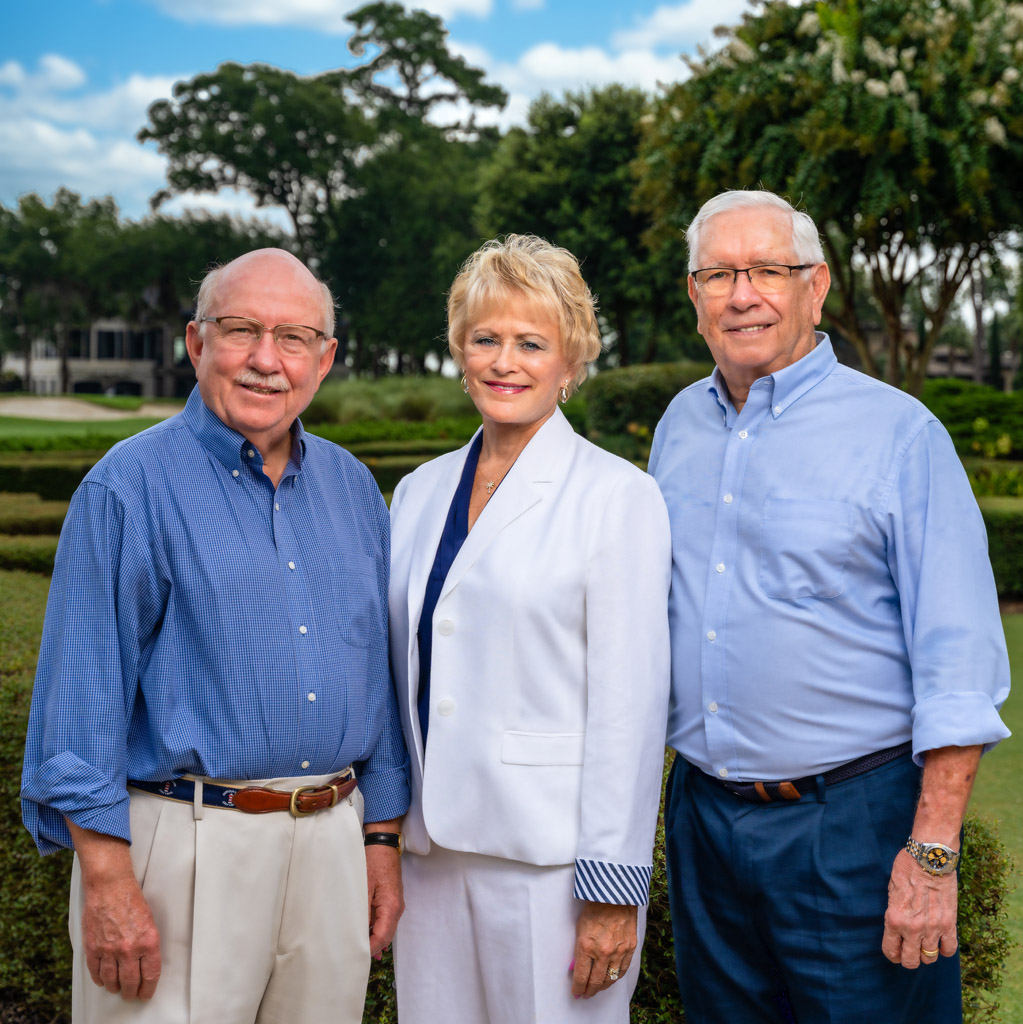 Lowman & Doyle Team, Dunes Real Estate
If you were to add up the years of real estate experience shared between husband-and-wife Dan and Debbie Lowman and their partner Tom Doyle, you'd reach a number over 80 years. But what truly sets them apart is what they've done with those decades of experience, blending their skill sets to create an unbeatable real estate team.
"We work closely to ensure that every customer or client receives the best and most professional service," Doyle said. "And we have different ways of helping them make those important decisions."
Those different ways come from their diverse backgrounds. Before real estate, Dan was in construction development. Debbie was VP and managing director of private banking for PNC Bank's NW Pennsylvania market. Tom had a long career in the institutional trading side of Wall Street.
"Our own individual talents come together collectively as a team," Dan said.
"And Dunes Real Estate has a very good platform for sellers and buyers, with state-of-the-art technology and very high-powered media exposure using their platform," Debbie added.
A trio of talents, a wealth of experience and the resources of Dunes Real Estate come together to set The Lowman and Doyle team apart.
Find the Lowman & Doyle Team at: 6 Queens Folly Road, Hilton Head Island, SC 29928, (843) 384-7698, (843) 842-1111, info@thelowmanteam.com , www.thelowmanteam.com