Some ideas are just born great, and some things just work when brought together. Things like music and food—it's hardly a revolutionary idea to bring them together for a community party. But when done correctly, when curated with both the seasoned palate of a chef and...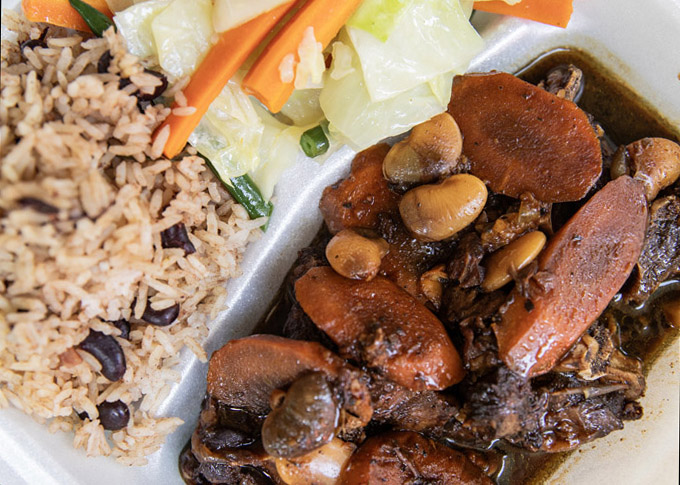 If you find yourself hankering for always-delicious, sometimes-exotic comfort foods that just hit the spot, be sure to check out one of the many food truck vendors that call Hilton Head and our surrounding areas home.
read more
SAGE THORSEN NAMED MARKETING LEADER
TAMARA KENT JOINS BERKSHIRE HATHAWAY
PALMETTO ANIMAL LEAGUE HOLDS 14TH ANNUAL BID FOR PAL ONLINE AUCTION
OPENING OF GLOW GETTER BEAUTY BAR
Small Business Celebrities
Amie Baima and her son Evan celebrate thirty years of Skillets Cafe & Grill with special events from September 14-1 Join us in savoring three delicious decades of a Hilton Head Island institution. There are a million reasons to follow your dream and open your own...
Robert Moul simply wanted to break out into his own brokerage. Instead, he may have just broken the mold, ushering in a new era of real estate. You can read through countless business self-help books about "thinking outside the box," "shifting the paradigm," or...
Okan is a celebration of what the African people were able to bring with them when they were torn away from their homes. It's a story of spices, ingredients and techniques that began in Africa but spread with her people across the Americas, creating new culinary...
Owners Rachel & Michael Lively Rachel and Michael Lively want to inspire you to get cooking. With a shared love of cooking and entertaining, the Livelys embarked on a new adventure a little over a year ago when they purchased Le Cookery and Hilton Head Olive Oils...
Spring Fashion: Birdie James in Beaufort, South Carolina
The Hot Issue: Firefighters
21 Faces of Lowcountry Hospitality featuring Sallie Anne Robinson