It was 2005. I had just begun my real estate career on Hilton Head Island. What drove me to choose real estate had nothing to do with Million Dollar Listing or Selling Sunset. As inspiring and realistic as those shows may be, they did not exist back then.
At the time, I was pursuing the career path that checked off more of the "entrepreneurial spirit" boxes than the corporate sales job I had just left. Truth be told, I was fresh out of college and was fortunate to have experienced some corporate sales success which provided just the right boost of confidence I needed to take on the world. Yes, I thought I knew everything about sales, so selling real estate on Hilton Head Island was certain to be a breeze.
There I was, in the lobby of one of the most prominent firms in the area, witnessing live action real estate sales. Before me was one of the best agents in the business (and still is), helping a family realize their dream of owning a second home. At that moment, I was simply a spectator, eagerly anticipating the next value pitch that would advance the decision to buy their home of interest.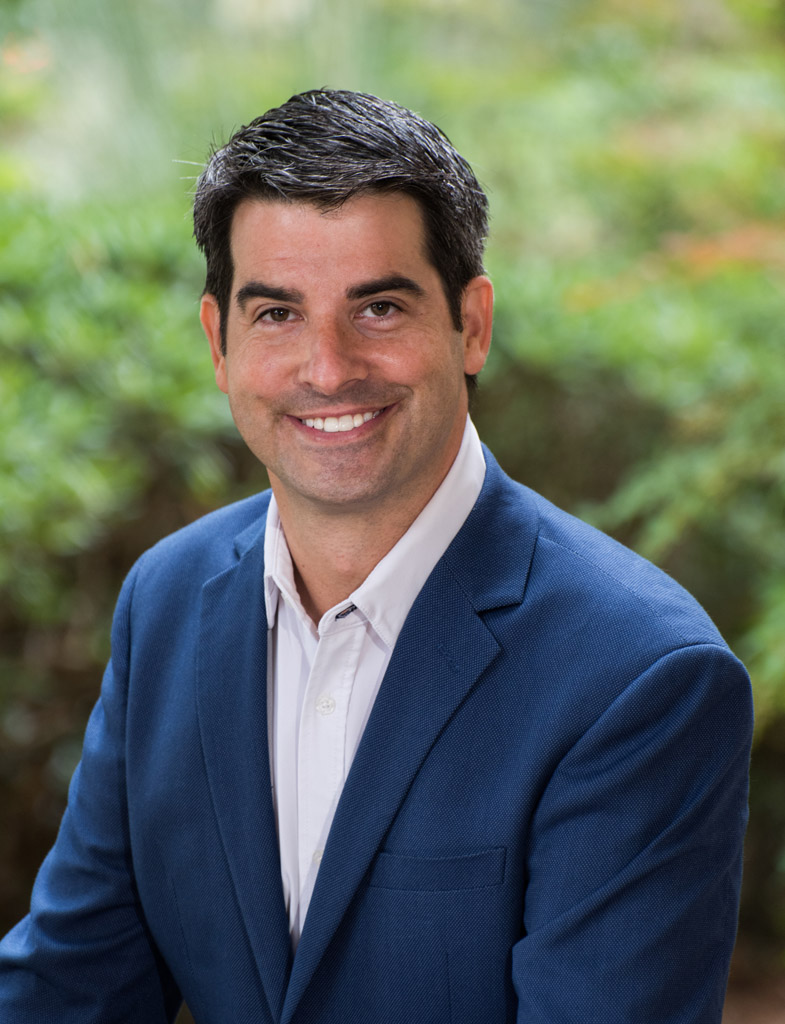 Daniel Moskowitz, Broker-in-Charge at Dunes Real Estate
They navigated the rental numbers, then explored the carrying costs, and this is when it happened. The clients stated, "With rental numbers and carrying costs, it doesn't make any sense to own this property."
I thought for sure the agent would reach into his pocket of knowledge and present the amenity that warranted the ticket price of admission, but that is not what happened. Instead, straight-faced, the agent said, "You are right; it doesn't make sense."
I did not see that one coming from my Dale Carnegie war chest, but what he shared next truly blew my mind. He said, "You need a second home like you need a hole in your head; you don't."
Perhaps it was my own naivety at the time that caused me to be stunned and not recognize the big picture he was sharing at that moment, but he was exactly right. They were not looking for a primary home. They already had a roof over their head, food, water, and their health. All those items are needs, whereas the second home on Hilton Head Island is truly a want. The agent was being honest, and while the metaphorical example he delivered might have been extreme, it delivered the point.
Was it effective? Yes! They moved forward with the offer after realizing that as much as they sought the logic of numbers to justify their decision, they needed to change their equation. For me, it was a profound insight regarding the humanistic nature of this job, and almost two decades later, it has not changed. After gaining my own experience and fostering many great experiences in second-home ownership, I commonly refer to the emotion that translates to the new property owner as "pride of ownership."
Pride of ownership is frequently the driving force behind purchasing a second home and is also responsible for seller's remorse on the other side of the transaction. It is the giddy excitement one feels driving home on a blustery winter day in Ohio after that long day at the office, knowing that your clothes and happiness are in that owner's closet on Hilton Head Island. It is that "hard to stay humble" emotion that challenges restraint when someone back home reacts to learning that you own a piece of Hilton Head Island.
What is it about Hilton Head Island that makes real estate ownership so desirable? Simply put, what you see is what you get. Long before the early '80s when the Town of Hilton Head Island became a formal municipality, the early developers sought an atmosphere that was respectful of our environment. Instead of delivering a high-density, bright lights flashing, super vertical concrete jungle to maximize developer profits, a canvas was established, and the Town of Hilton Head Island fostered a Land Management Ordinance (LMO) that would protect and preserve the land. Yes, I am praising the reason so many drivers get frustrated trying to navigate our roads at night or even locate one of our fine restaurants during the day. And if suddenly you are feeling a tone shift, extra points to you. Congrats and stick with me.
To apply the logic of needs versus wants in the context of clarity and neutrality for all ownership parties, the reality is no one needs to purchase a home or property on a small parcel of North American land that is surrounded by water, right? To further convey this distinction to anyone, like me, who relocated to Hilton Head Island as a primary homeowner, please take 10 seconds. Stop, pause, and think of how that might have played out if you never made the move. What came to mind? 
I suspect many of you may have recalled city noise, density or congestion, shortcomings of natural beauty, or even long winters of ice and snow. Most of you likely identified some less favorable quality-of-life variable you wanted to overcome or some lacking variable of appeal you wanted to add. I do hope your wants are complete with your ownership.
I commend each of you for your bravery in choosing to take the leap of faith and identify Hilton Head Island as home or your home away from home. We all know our big life decisions are not made solely on happy thoughts, right? Well beyond recognizing the fruits of your labor, I suspect that you have reflected on it being one of your wiser financial decisions, so let's embrace that logic for a moment.
Are they making more Hilton Head Island? No! Are more people discovering and desiring Hilton Head Island? Yes, every year, and a decade's worth during the recent pandemic. Does the prominence of retirees of sound, financial stability deliver additional integrity to property values? Quite possibly. And does this audience represent the largest historical generational wealth position with approximately 10,000 hitting retirement age daily? Yes, thank you AARP.com. So, if we have a limited supply with a growing audience of demand, should Hilton Head Island real estate be considered a commodity?
Insert disclaimer time: I am not licensed to sell investments, and despite the commonalities that exist here, there are no guaranteed returns on investment. There are other justifiable reasons that fortified your decision. In fact, I can hear the finance-savvy real estate readers screaming, "There are better reasons for secondary homeowners and investors!" Opportunities like 1031 tax-deferred exchanges, passive income benefits, depreciation, and deductions on things like mortgage interest and/or carrying costs also validate. So yes, you are correct, but those are boring reads and not the focus of the validation of wants. Why? Because after overseeing thousands of second-home real estate transactions, I can say with confidence that at the heart of most Hilton Head Island home buyers, the most consistent decision-making points are the holistic ones.
My journey of nearly two decades in real estate on Hilton Head Island has provided me not only a detailed knowledge of our landscape, but even better, a greater understanding of people. To those who thought the earlier "hole in head" metaphor delineating needs versus wants to be overboard, I will share that positioning the clearest reality to someone making the biggest financial decision of their lives is often the best way to have a lifelong client. Accordingly, I wish to acknowledge and express my gratitude for this and the continuous lessons of Ken Oliver, whom I regard as one of the most genuinely caring, humanistic real estate agents on Hilton Head Island.