Forest Beach is one of Hilton Head Island's most established and most unique residential neighborhoods, comprised of two main areas: North Forest Beach and South Forest Beach. Many locals refer to Forest Beach as "Downtown Hilton Head," because of the dozens of specialty shops (more than 100), restaurants, boutiques, and bars, many of which have been in business for years and years. Forest Beach acts as a hub for tourists and residents alike. There's always something fun and exciting to do in this ocean community which also includes Coligny Beach and Coligny Plaza.
South Forest Beach includes the area between Coligny and Sea Pines Resort's Ocean Gate, while North Forest Beach includes the area between Coligny and Shipyard's Sonesta Resort. Homes located in both the North and South Forest Beach areas are within 600 yards of the Atlantic Ocean. Public beach access at the Coligny Beach traffic circle draws thousands of people to the miles of sandy shoreline annually. Unlike many of the island's communities, Forest Beach is open to the public.
"The Forest Beach area is all about experience to me," said Leslie Richardson, who along with her husband JR, owns Coligny Plaza. "Forest Beach takes care of its own. They support their neighbors, and they hold their community dear. Forest Beach is home to several churches; it is easy to find a church family in our neighborhood. I also love that the Coligny Circle is the destination from when you cross the bridge from the mainland to the island. It is the pot of gold at the base of a rainbow. The Coligny Circle moves you around giant oak trees and pine trees and then opens to the beach."
Though Forest Beach has many homes built in the 1950s, many have been extensively renovated or torn down and rebuilt over the years, making for a wide variety of abodes and accommodations. From multi-million-dollar beachfront residences to ranch-style one-story single-family homes, to hotels, timeshares and condominiums, there is something for everyone in Forest Beach. The Forest Beach Property Owners Association provides an optional membership for its property owners.
Mike Overton, owner of Outside Hilton Head, moved to the island in 1979 while he was still in college and started his company. That summer, he stayed with friends in a place on North Forest Beach and essentially never left the neighborhood. After visiting a few more summers, upon graduation, he moved here full time. In 1991, he bought an oceanfront home on South Forest Beach, renovated it, and has lived there ever since.
"I love that there is such a relaxed atmosphere in Forest Beach, unlike many gated communities that have more rules and regulations than they do people," Overton said. "Forest Beach has a hassle-free feel. I'm a laid-back beach person who loves to wind surf and kite board. I grew my business from Forest Beach. It has a distinct culture that still feels like Hilton Head did 45 years ago. And my neighbors are great."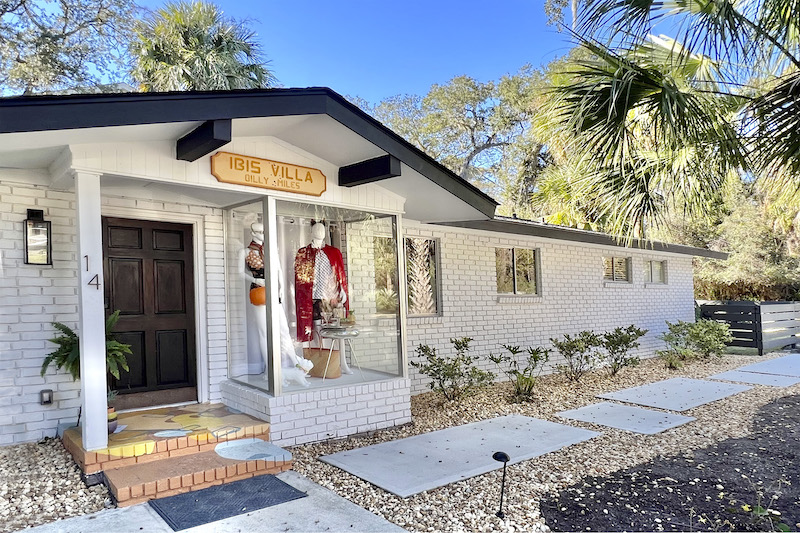 Coligny Beach
People come from near and far to cool off at the island's award-winning Coligny Beach, the island's most popular spot for sunbathing and swimming. Coligny Beach features showers, bathrooms, changing room facilities, as well as a water fountain area for kids. The beach is in the heart of Hilton Head Island and directly across the street from Coligny Plaza, where free and ample parking adds to the area's appeal. 
"South Forest Beach is one of the few spots on the island where the sand consistently grows," Overton said. "Because of the geology and the movement of the elements, our beach constantly grows more dunes every year unless there is a major storm. Without exception, we enjoy less erosion and more dunes than other parts of the island."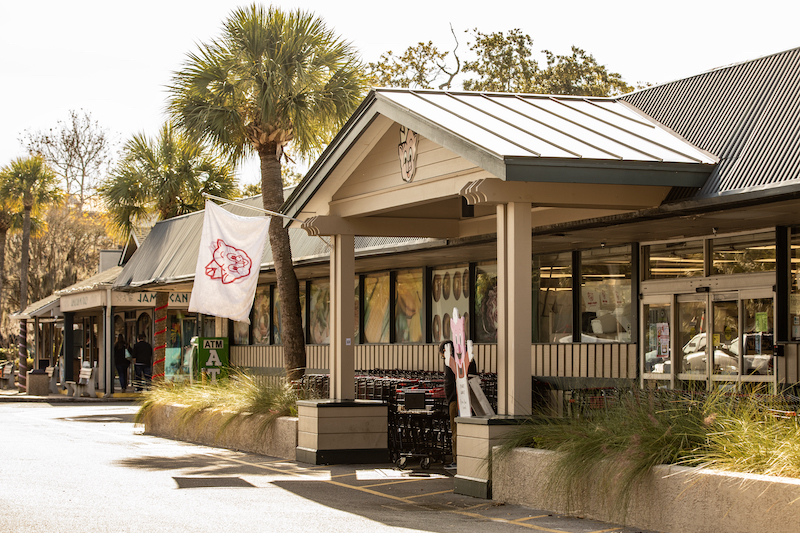 Coligny Plaza
Forest Beach's convenience to everything is an understatement. All paths lead to Coligny. The first shopping center on the island, Coligny Plaza shopping center offers a cinema, clothing stores, souvenir shops, restaurants, taverns, the Piggly Wiggly grocery store, and seasonal outdoor live entertainment for both children and adults.
Sandy and Bill Toomer have lived in Forest Beach for 40 years and own two businesses in Coligny Plaza: Mingles, a specialty gift shop, and Billy's Beach Club, a place where you can find anything and everything for the beach, including bikes, surf boards, and paddle boards.
"We feel so blessed to live and work in an area where there are permanent residents and renters," Sandy said. "We get the best of both worlds. There is no other place like Forest Beach and Coligny. The walkability to anything and everything is enviable. You can't get this anywhere else on the island."
When you enter Coligny Plaza, the heart of the Forest Beach Neighborhood, the vibe changes. "Shopkeepers stop what they are doing when you walk in their shop and smile at you," Leslie said. "They might ask you a question or two about you personally or the day you are having. Conversations and community are abundant in Coligny. It is a feeling that wraps you up like a warm welcome. Many of the shopkeepers live in the Forest Beach area. It is a nice lifestyle to walk to work and visit with your neighbors over a cup of coffee on the way."
If want to enjoy the experience, take an afternoon, a morning, or lunchtime visit to Coligny and simply walk through all the shops. "I think people would be surprised at the variety of goods that are available," Leslie said. "In a way, Forest Beach is old fashioned—a place where the pace is slow. You can actually walk in a store and have a visit while you purchase something you need. And it's a place where repeat customers become like family."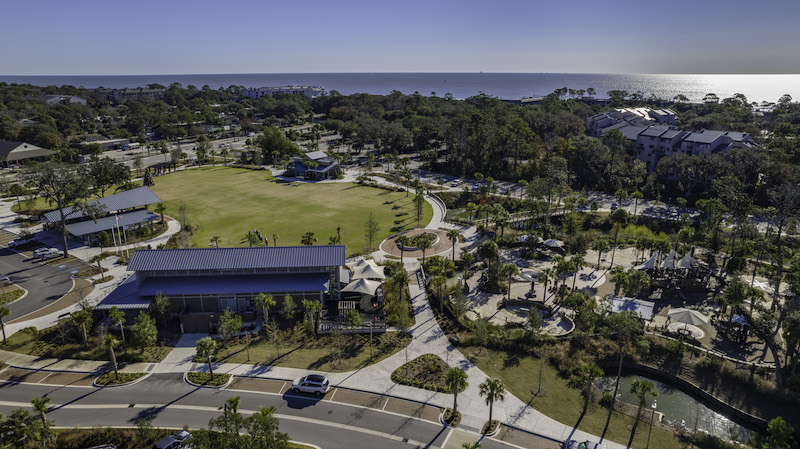 Lowcountry Celebration Park 
Along with the beach and shopping fun, the newest addition to Forest Beach and the island's park system is Lowcountry Celebration Park. Situated on a 10-acre site off Pope Avenue, this free, fabulous, family-friendly park provides all kinds of recreational activities, amenities, and scenic views for families and individuals, organizations, and community groups. Celebration Park is situated across the street from both Coligny Beach and Coligny Plaza. While Coligny provides direct access to the beach, the new Lowcountry Celebration features attractions designed to help park visitors engage in play, discover the island's environment and be part of cultural festivities.
Lowcountry Celebration Park includes The Adventure Playground, named after the ship Captain William Hilton was on when he discovered Hilton Head Island. It features a reimagined design of the ship, playground, wading pool and more. There is an open pavilion and lawn for events, such as the Hilton Head Wine and Food Festival, Wingfest, the Hilton Head Symphony Orchestra Outdoor Pops Concerts, the Party in the Park weekly concert, and more. Also popular with residents and tourists alike are the perimeter walk, subtly lit for evening strolls around the park; the Setting Sun sculpture; two fitness stations; and a playground for children.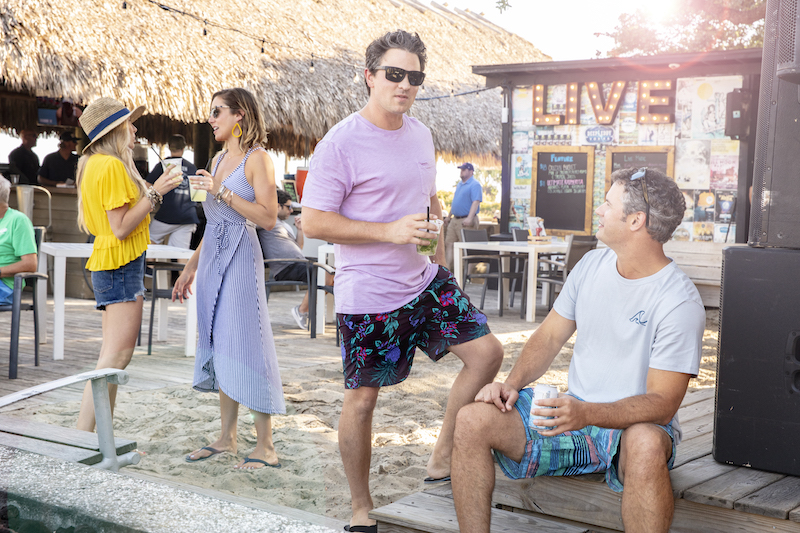 Equally enticing for the kids is The Sandbox Children's Museum at Lowcountry Celebration Park. This museum allows kids to play freely while discovering their surroundings and is an ideal place to let your little one lead the way. The primary goal at the Sandbox is to positively impact the lives of young children through age-appropriate play and inspire memorable moments for children and families in the process. The child-friendly environment is as safe as it is fun—a place where messes are considered evidence of creativity, where new friends await, and where exploring new things is super fun.
Zach Patterson, local Realtor, asserts that the addition of the Lowcountry Celebration Park provided the missing piece to Forest Beach.
"Forest Beach is a beautiful area offering so many walkable amenities," Patterson said. "What draws me is the community feel and the park. Now we have a place for free concerts and seasonal events and festivals. Our community clubhouse is Celebration Park. Plus, Forest Beach is like its own little town. I get up in the morning, take a jog around the park and down to the beach. I can watch the sun rise before work or set afterwards. I can walk to Skillet's for breakfast. Then I can go to the park and have my lunch. I can meet friends at Pool Bar Jim's or the Frosty Frog for drinks after work. Then I can have dinner at Fish and ice cream at any number of shops. After dinner or on weekends, I can enjoy live music at a variety of spots, including the Tiki Hut or Big Bamboo. Nowhere else on the island gives you this kind of lifestyle. It's truly downtown living but on the beach."
While Forest Beach offers a laid-back, beachy, throwback vibe, it also equally offers a place for enthusiastic fun in or out of the sun. Eclectic, friendly, distinctive, and interesting, you'd be hard-pressed to find another place like it on Hilton Head Island.