Dr. Shane Harpham, owner of Sea Smiles Pediatric Dentistry is a board-certified pediatric dentist, diplomate for the American Board of Pediatric Dentistry and recent president of the South Carolina Academy of Pediatric Dentistry. "Dr. Shane" opened his practice in 2014 with a vision to help children with their oral health needs and to engage in the community that he calls home. One way Dr. Shane accomplishes both goals is through an event called the Candy Bounce Back, and this year on Nov. 6 marks the fourth annual occurrence of this fun, family, post-Halloween party in the park.
"We've successfully hosted the Candy Bounce Back event each year on the first Sunday after Halloween," Dr. Shane said, "and this year we're excited to have the party once again at Oscar Frazier Park in Bluffton. The idea is for kids to bring their leftover Halloween candy, donate it to a great cause, and have lots of free family fun doing it."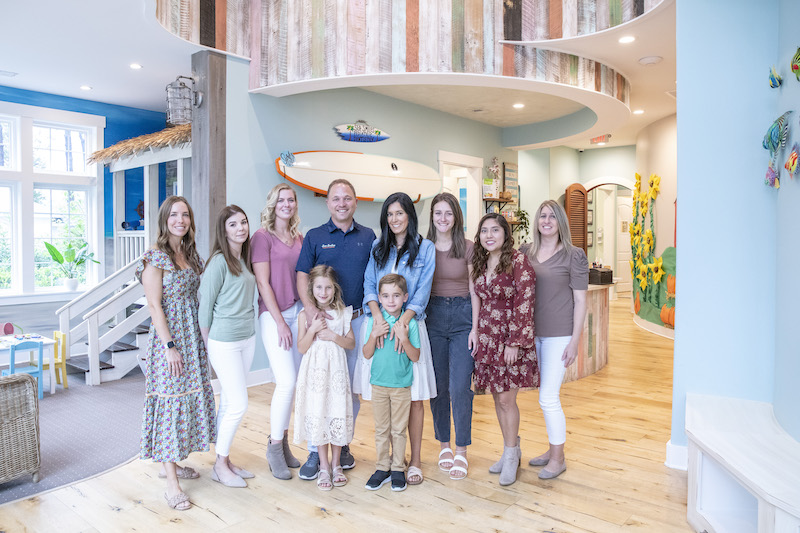 In addition to promoting oral health, another big cause associated with the Candy Bounce Back is Operation Gratitude, a nonprofit organization that proudly supports U.S. troops all over the world. Through the generosity and hands-on efforts of the American people, they send care packages to all who bravely serve, with more than 3.5 million care packages sent since 2003. The care packages contain, among other things, Halloween candy collected from Lowcountry children.
"The idea is getting the candy out of the kids' hands," Dr. Shane explained, "and in exchange, they enjoy a fun day and experience the joy of giving back to military families. Our candy is distributed throughout the world to Navy, Army, Marines, and Air Force troops. We have even shipped boxes to Navy vessels in the middle of the ocean. Some kids write notes to the military recipients letting them know how much they are appreciated, and these notes are included in each care package. It's our way of reminding military personnel that we are thinking about them."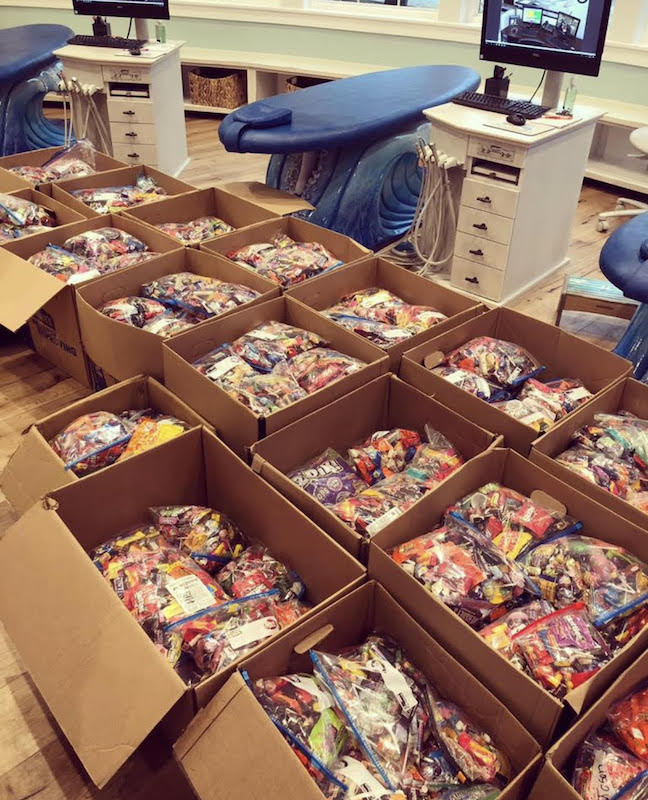 Additionally, local schools will benefit from the Candy Bounce Back. When each child makes their candy donation, upon entry into the event, they'll have an opportunity to put the candy in their school's collection box. At the end of the day, the individual boxes will be weighed, and the top three schools will be awarded prizes, with the first place school receiving a check for $2,000. Last year's winner, Red Cedar Elementary, used their prize money to upgrade their school playground.
"These prize winnings are funded in part by some of our gracious sponsors, including Winning Orthodontic Smiles, Ameris Bank and Don Machete Mexican Restaurant," Dr. Shane said.
On top of raising awareness about oral health and the nation's military families, the event promises lots of free fun for everyone. In collaboration with sponsors such as O. C. Welch Ford Lincoln, Bluffton School of Dance, Maginnis Orthodontics, LUX Medical Spa, Harbor Point Dentistry, Lowcountry Therapy, Abbi Keen at State Farm, and Lanier Roofing, Sea Smiles Pediatric Dentistry is providing several free activities to children and their families. These activities include bounce houses, a rock-climbing wall, bungee jump, dunk tank, face painting, a photo booth, pumpkin painting, and much more. Live music by local celebrity musicians Jevon Daly and Kyle Wareham will also be provided.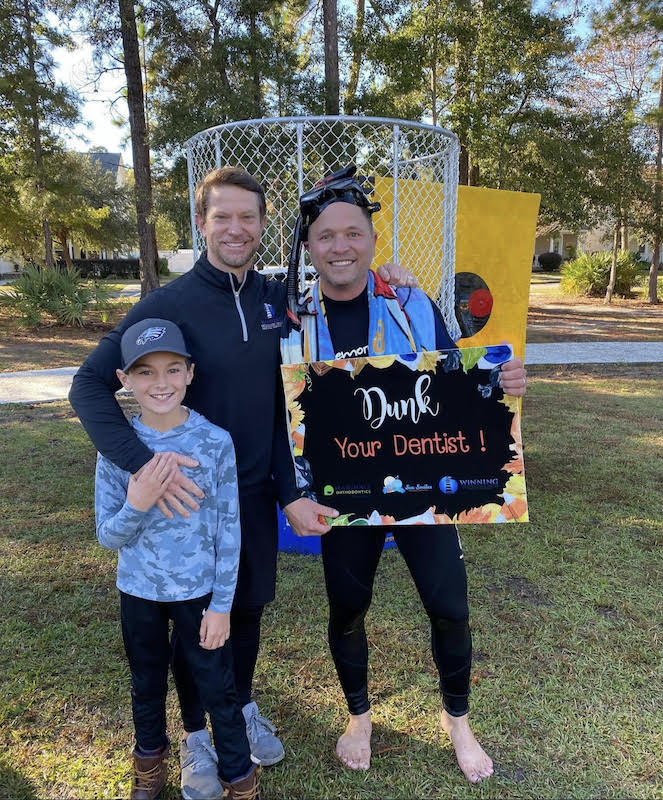 "We are thankful for the opportunity to be able to work with so many of these local businesses in order to make this such a successful event," Dr. Shane said.
In addition to the free activities, there will be food trucks on site for purchases as well as a silent auction. Time to Eat, LLC and La Birria Loca will be providing some great grub while Cinnabon Bluffton, Corner Perk and Kona Ice will be serving snacks and refreshments. The silent auction will feature raffles with items donated by Montage, Burnt Church Distillery, The Pearl, and Ombra among others. Any excess funds received through these donations will be donated to the Sea Kids Smile Worldwide Foundation, a nonprofit founded by Dr. Shane, whose mission is to help kids locally, regionally, and globally who need dental treatment but who don't have access to dental care or funds.
"The Oscar Frazier Park is the perfect venue for this event due to its proximity to Old Town Bluffton," Dr. Shane said. "And another cool detail is that the same day we're hosting the Candy Bounce Back—Nov. 6—is also the date of the popular Bike Bluffton event, a partnership with the Boys & Girls Club of Bluffton. Participants in Bike Bluffton can easily access Oscar Frazier Park after they ride in the morning and enjoy the Candy Bounce Back event that afternoon."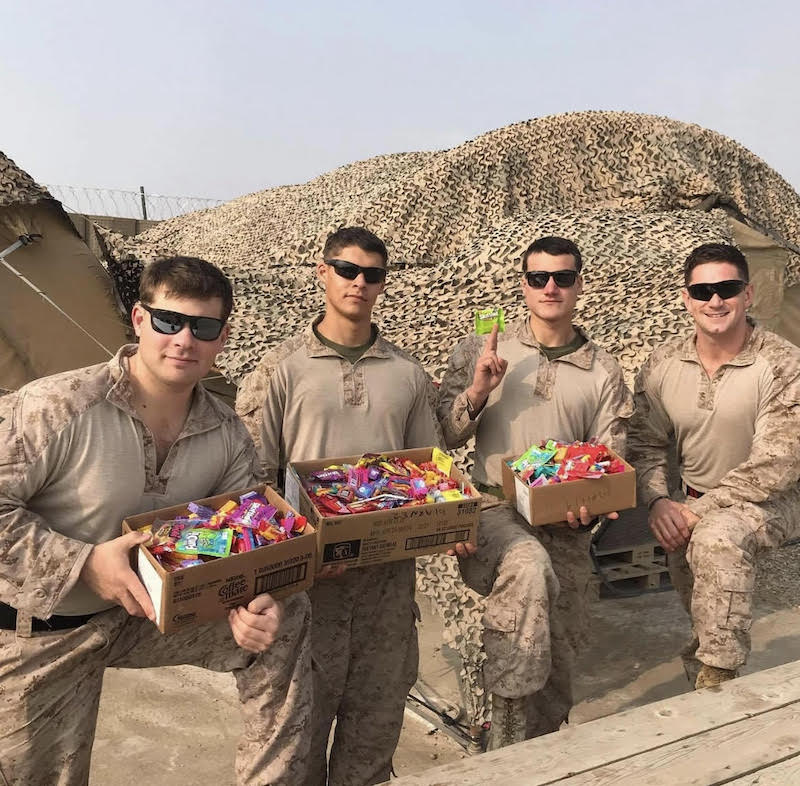 Sea Smiles Pediatric Dentistry is conveniently located, at the entry of Old Town Bluffton at 164 Bluffton Rd. Initially, Dr. Shane opened his Lowcountry office in the building next door, but when he saw the growth and opportunity in Bluffton, he built a beautiful, new facility next door to his original location with the same philosophy—that the dentist's office can be a fun, exciting, and out of the ordinary place where kids look forward to visiting.
The Sea Smiles lobby has its own playground, fish tank, and treasure chest that kids love to explore. Behind the front desk is a giant surfboard where each child will see their names when they come in for their appointments. Once in the treatment rooms, they have custom-made, surfboard-style dentist chairs to catch the simulated waves during their exams and watch the real waves on the ceiling TVs.
"We try to create a very relaxing atmosphere," Dr. Shane said. "Our approach is innovative and current. For example, while the old philosophy of drilling and filling cavities still exists, we have less invasive and less fearful treatment options that manage caries, or cavities, versus treating them. If a child is nervous or has anxiety about a filling, we can treat them with a non-invasive procedure that remineralizes the tooth and kills the bacteria that is causing the cavity. We also have traditional restorations that do not include fluoride and zirconia white crowns, and we offer sedations if needed."
Children love the fun atmosphere and parents love the relationships at Sea Smiles Pediatric Dentistry. The staff fosters a happy atmosphere and gets the kids excited about their treatment. When they leave, the kids get lollipops that prevent cavities.
Dr. Shane encourages parents to begin dental treatments when a child turns one or as soon as their first tooth erupts and then to bring them back every six months to begin enforcing the importance of diet and oral hygiene.
"One of the biggest things I teach about is parents giving their children gummy vitamins," Dr. Shane said. "Many cavities we see in young children come from daily vitamin gummies or different gummy supplements. Parents think they are doing the right thing by giving vitamins, and they are, but the vitamins should not be in a gummy form. Instead, we promote chewable vitamins that taste good and prevent cavities that are made with xylitol sugar that is approved by the American Dental Association."
Dr. Shane asserts that every member of his staff is exceptional and committed to providing the best pediatric oral care available. One pivotal member of the practice is Amy Bishop, who has been the office manager for eight years. With a master's degree in psychology, her background helps create and maintain the relationships that are so important to Sea Smiles. As well, Alexandra Hursey, who has been with Sea Smiles for five years, is recognized throughout the Lowcountry for her skills and abilities to provide premier pediatric dental care.
"Your child's smile is a treasure," Dr. Shane said, "and our goal is to keep that treasure shining by making visits to the dentist enjoyable and educational."
For more information, visit seakidssmile.com or call (843) 815-5437.