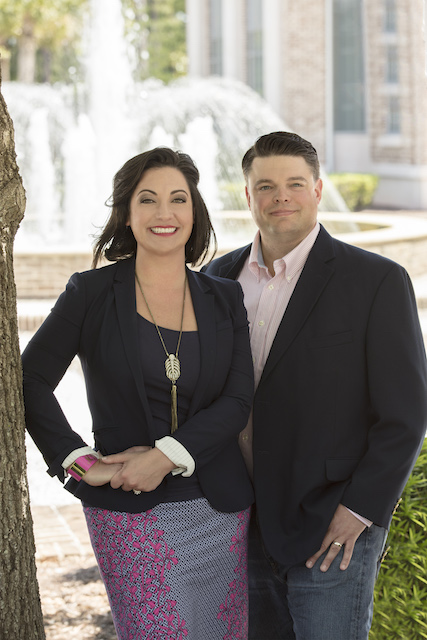 Jim and Meredith Bannon
The Bannon Law Group, LLC
10 Westbury Park Way, Suite A
Bluffton, SC 29910
(843) 815-4505
www.bannonlawgroup.com
What is your area of practice?
Jim focuses on criminal defense, and Meredith does real estate closings and litigation.
What is your most memorable case?
We tried a murder case together when we were both prosecutors and Meredith was nine months pregnant with our daughter. There were lots of pregnant pauses.
How do you avoid bringing the job home?
Call it a cab!
What inspired you to become a lawyer?
See Jim's answer to his secret past. For Meredith, she realized people would pay her to give her opinions and thought that was fabulous.
What is the most valuable thing you do for your clients?
We are responsive and view our clients as neighbors and friends. We want the best outcome for all for years to come.
What's something your clients would never guess about you?
Jim was a professional actor in his prelaw life. Mere was not.
What's the most important tool you use?
Engagement—with our team, clients and community.
What's the last great book you read for pleasure?
Ugh. Mere and her murder books. Ugh. Jim and his Penn State fan fic.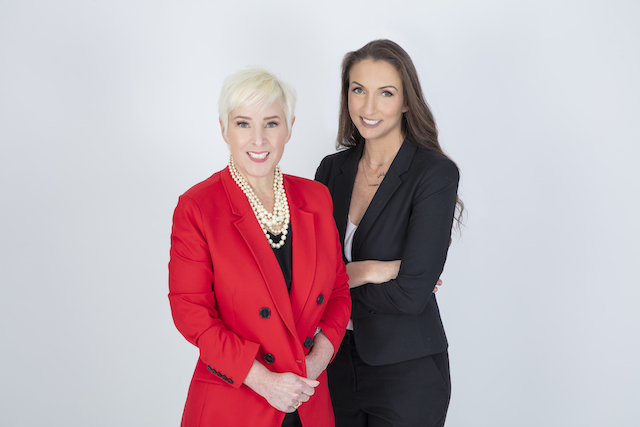 Beth Ann Prince
Prince Law Firm, P.C.
200 Central Avenue, Suite B
Hilton Head Island, South Carolina
(843) 681-9000
I don't just represent "clients." I represent people. My approach to the practice of family law is an integration of serious trial experience with compassionate understanding. Family law clients need strong, solid legal advice, but they also want to be heard. To ensure I can effectively tell each client's "story" to the court, I dedicate myself to learning the specific details that make each person's case different.
It is not enough to be knowledgeable about just the law. Modern family law practitioners must stay well-versed on increasingly common issues affecting their cases, such as mental illness, personality disorders, addiction, and abuse. How we present these issues in court may profoundly impact the outcome, particularly regarding child custody, which is why we often use expert witnesses to assist us.
We also often use experts to assist in presenting complex financial issues to the court. For example, many local individuals are self-employed, which poses a special set of financial issues, such as income verification and business valuations. Experience in handling complex issues and utilizing financial experts can be a crucial factor in achieving a favorable financial result in your case.
My legal career has afforded me trial experience from both sides of the bench: I started as an assistant solicitor and special gun prosecutor for the Fourteenth Judicial Circuit. Following that, I was in private practice as a civil and family trial attorney. Eventually, I was appointed as a magistrate court judge, where I was responsible for the jury trial docket. After I finally returned to private practice, I quickly narrowed my focus exclusively to family law, because that was where I felt I was making the greatest difference in my clients' lives.
Hilton Head has grown tremendously since the days when I could ride my moped from father's house in Sea Pines to the (old two-lane) bridge without the burden of the traffic we all expect today. I remember well the car dealership that once occupied the property where my office is currently located. I love the Lowcountry, and I love practicing law in our community. My husband and I are proud to be raising our daughter here, along with our four dogs: Duke, Jax, Ozzy, and Huck.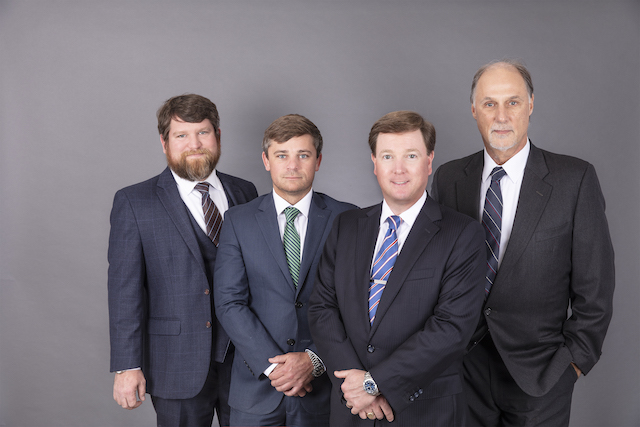 Berry & Carr
2 Spanish Wells Rd
Hilton Head Island, SC 29926
(843) 686-5432
www.HiltonHeadLawyers.com
Berry & Carr provides their clients with the highest level of legal representation and personal service, tailored to meet their individual needs. Serving the Lowcountry since 1985, they now have two offices on Hilton Head Island as well as a Beaufort location.
The law firm of Berry & Carr represents cases involving catastrophic injuries, wrongful death, work related injuries, employment discrimination claims and other civil legal matters. All of the firm's attorneys are experienced trial lawyers and savvy negotiators.
Named partners David Berry and Patrick Carr each served as lead counsel in more than 100 jury trials. Berry, the founder of Berry and Carr, is licensed in four states: Ohio, South Carolina, Georgia, and South Dakota, as well as all federal courts in those jurisdictions. His areas of expertise include personal injury, workers compensation and automobile accidents. Berry is also a Diplomate with the American Association of Justice and is a South Carolina Certified Civil Mediator.
Patrick Carr has been a civil trial attorney since 1998. Also a Certified Circuit Court Mediator, Patrick previously worked for one of South Carolina's largest insurance defense law firms for more than ten years. Patrick moved to Hilton Head Island in 2009 to form Berry & Carr and focus on representing injury and wrongful death victims and their families. He and David Berry have achieved some of the best personal injury verdicts in Beaufort County.
Luke Paulick and Michael Bennett joined the firm with experience in immigration law, civil litigation and criminal defense. Paulick began his law career in 2013 and has since been recognized by the American Bar Association's Immigration Justice Project.
Bennett is admitted to practice by the Supreme Court of South Carolina, the United States District Court for the District of South Carolina and the United States Court of Appeals for the Fourth Circuit.
Together, these experienced and accomplished attorneys know how to fully investigate your injury, negotiate with insurance companies and other at-fault parties, and make sure your claim is fully and properly valued.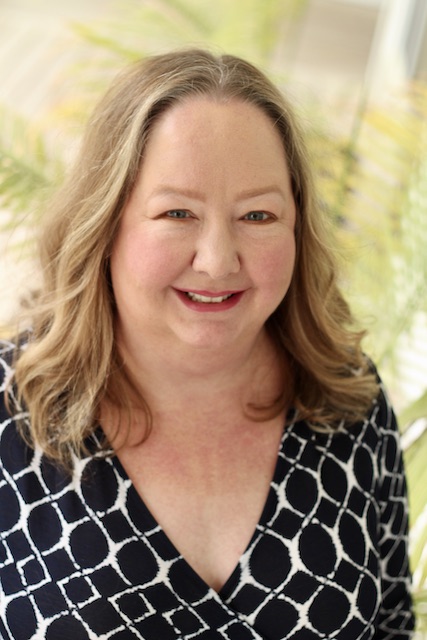 Regina M. Banis
Regina M. Banis, LLC
181 Bluffton Road, Suite F-202
Bluffton, SC 29910
(843) 757-5500
reginabanis.com
What is your area of practice?
I practice in the areas of real estate, family law, estate planning & probate.
What is your most memorable case?
The cases that stick with me are the ones involving Guardian ad Litem work. In most custody cases, both parents are good, loving parents who just can't agree on custody. But that isn't always the case.
How do you avoid bringing your job home?
I don't know any lawyers who successfully avoid bringing work home with them, including myself.
What inspired you to become a lawyer?
My mother told me more than once that I argue about everything and I should become a lawyer. I do have the ability to see both sides of a situation, which is a great asset for an attorney.
What is the most valuable thing you do for your clients?
Helping clients accomplish their goals, whether that is closing on a piece of real estate, ending a marriage, getting custody of their children, or properly setting up their estate planning.
What is something your clients would never guess about you?
I am shy and experience social anxiety. I hide that side of myself in professional settings, including public speaking.
What's the most important tool you use?
My ears are my most important tool. Listening to my clients allows me to gather enough information to help them accomplish their goals.
What is the last great book you read for pleasure?
Michael Connelly's The Law of Innocence, a Lincoln Lawyer novel.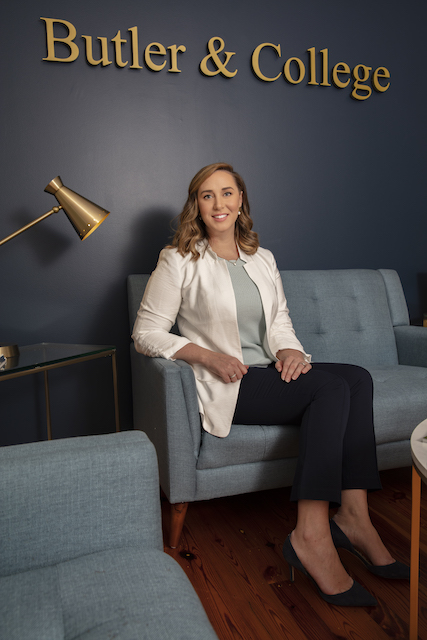 Ashley Adams Brown, Esq
Butler & College, LLC
10 Pinckney Colony Road, Ste. 401
Bluffton, SC 29909
843.410.5607
bandclawfirm.com
At Butler & College, LLC, we focus our practice on helping businesses, individuals, and families with their real estate and estate planning needs in a manner that is honest, affordable, and customer-oriented. Our firm has deep community ties and six convenient locations along the coast of the Carolinas—stretching from Calabash, NC to Bluffton, SC.
When it comes to real estate, it is important to understand the role of an attorney in buying, selling, or refinancing a home. At Butler & College, LLC, we are with you from contracting to closing. Our seasoned attorneys and legal staff have established reputations as proven performers while continuously adhering to the highest standards of quality and service.
Estate plans can be as simple or as elaborate as the client needs or desires. We customize plans that provide for your loved ones in the event of your death and ensure that you retain control over your medical care and financial well-being should you become ill or disabled. Butler & College, LLC is happy to provide initial consultations free of charge.
The firm created B&C Commercial to offer individuals and businesses across the Lowcountry an alternative to large, costly law firms. B&C Commercial utilizes state-of-the-art technology and cutting-edge practice management software to serve our clients more efficiently, more attentively, and in the most cost-effective way possible. B&C Commercial focuses on commercial real estate services, business services, and legal consulting for businesses.
Butler & College, LLC is your partner for real estate closing success and thoughtful estate planning and business services.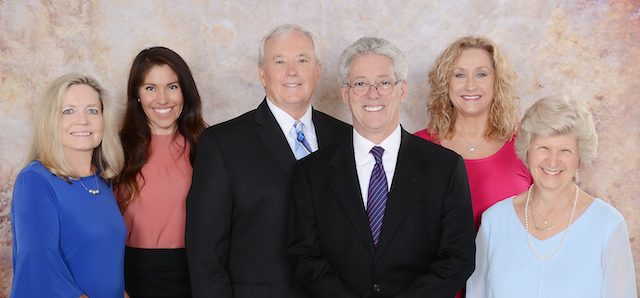 Clark & Stevens, P.A.
60 Arrow Rd., P.O Box 7788
Hilton Head Island, SC 29938
(843) 842-3500
clarkandstevens.com
Clark & Stevens' signature strength is the ability to provide preeminent representation led by the most reputable team of professionals. Together, William C. Clark and Robert E. Stevens boast over 80 years of handling complex legal matter with the utmost care, a sterling reputation, and careful attention to detail. Curating an individualized approach towards every case they handle, clients can expect to receive the personal attention and personalized care they deserve.
Bob Stevens
Bob Stevens' practice is focused on successfully navigating all family court matters. Since the firm's founding in 2001, Bob has established a reputation for handling the most complex matrimonial cases with the utmost discretion. He has been practicing in the family courts for 40 years and understands the sensitive nature of arduous family law matters, while remaining dedicated to maintaining the privacy of his clientele and their loved ones. As a seasoned divorce attorney, Bob delivers exceptional services in all facets of divorce issues, including marital property distributions, spousal and child support, child custody cases and prenuptial and marital settlement agreements. Bob is the current SC delegate to the National Board of Governors, a Fellow the American Academy of Matrimonial Lawyers and is the past president of the South Carolina Chapter (2016-2018) of AAML. Additional credentials include: Certified AAML Matrimonial Law Mediator and Arbitrator.
William Clark
Bill Clark practices in the fields of family law, personal injury, medical malpractice, construction litigation, and civil litigation. He earned his Juris Doctorate from the University of South Carolina and was admitted to the South Carolina Bar in 1974. He is a member of the National Trial Lawyers Association, graduate and Fellow of the National Litigation Academy, member of the Multi-Million Dollar Advocates Forum, Christian Legal Society, SC Association for Justice, American Society of Legal Advocates, and the Beaufort County Bar Association. Bill is admitted to practice before the District Court for the Fourth Circuit and U.S. Supreme Court, among his many outstanding credentials including: Certified Circuit & Family Court Mediator, Certified Circuit & Federal Court Arbitrator, and Fellow of the National Litigation Academy.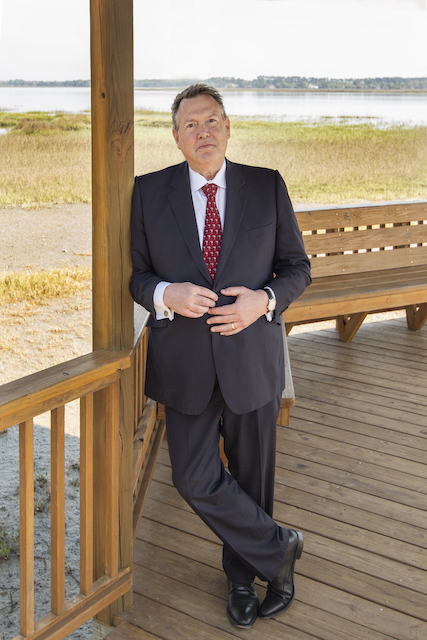 Dale Akins
Akins Law Firm, LLC
6 Johnston Way # A-2
Bluffton, SC 29910
(843) 757-7574
daleakinslaw.com
What is your area of practice?
Civil trial work, mainly for people who are injured.
What is your most memorable case?
Over my 30 -year career, there have been so many memorable cases and it's a very hard question to narrow down into a simple answer. Back in 1993, I represented a wonderful Native Islander, Diogenes Singleton. He had a pig farm off Marshland Road that had been there since the 1870s. He fed the pigs discarded Krispy Kreme doughnuts, and he was charged with "casting garbage before swine." The jury acquitted him. A few years back, I represented the famous musician Prince in a case against Jeff Lowe, who, oddly enough, years later became famous from the Tiger King show.
How do you avoid bring the job home?
I don't. My long-suffering wife, Sally, is a lawyer/mediator in Savannah, and often times, our discussions about the law go deep into the night.
What inspired you to become a lawyer?
I always liked history, and it seemed to me that lawyers had always been impactful on society.
What is the most valuable thing you do for your clients?
I actively listen to their cases and problems. I try to put myself in their shoes to understand what they are going through.
What's the last great book you read for pleasure?
Unexampled Courage: The Blinding of Sgt. Isaac Woodard and the Awakening of President Harry S. Truman and Judge J. Waties Waring, By U.S. District Court Judge Richard Gergel. This book is a fascinating and detailed recount of one of the worst instances of racial prejudice of the 20th Century.
Bree R. Kennedy & Pamela W. Blackshire
Kennedy & Blackshire, LLC
70 Arrow Road, Bldg. 6
Hilton Head Island SC 29928
z9843) 341-5555
kennedyblackshire.com
Kennedy & Blackshire, LLC focuses their practice on family law matters, including divorce, separation, custody and visitation, child support, alimony, name changes, adoptions and related legal issues. Their team recognizes the uncertainty, fear and complicated emotions that clients may be facing. They offer compassionate and caring counsel to families and individuals who have tough family law questions and concerns. They take time to listen and understand each client's unique case, offering quality representation and support.'
With more than three decades of combined legal experience, Bree and Pam provide skilled representation in the Family Court arena. They are zealous advocates in the courtroom, but they also recognize that, with proper handling, many times parties are able to reach settlements and avoid contentious litigation. The firm's thorough preparation and extensive family law knowledge often helps cases settle in a fair and reasonable fashion.
In addition to their role as litigators, both Bree and Pam are certified Family Court mediators who assist parties in resolving their disputes. Their compassion, experience and wealth of legal knowledge helps parties successfully mediate disputes, often saving legal fees and the emotional strain of the litigation process.
Consultations may be scheduled in person, by phone or by Zoom video conference.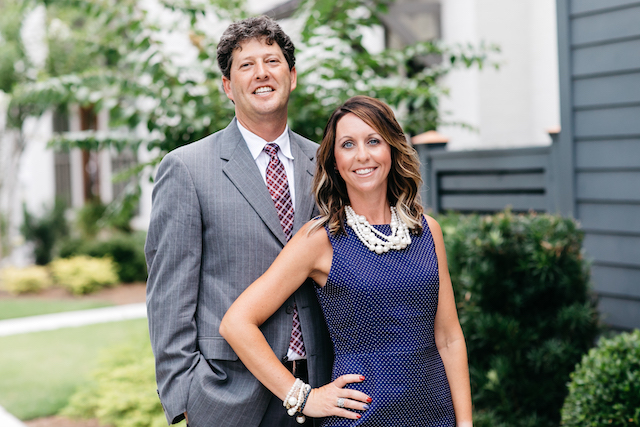 Mikkelson Law Firm, LLC
214 Bluffton Road
Bluffton, SC 29910
(843) 757-9330
blufftonlawfirm.com
What is your area of practice?
Real Estate Transactions, Life & Business Planning, and Family Law.
What is your most memorable case?
Our mission at Mikkelson Law Firm is to know our community and clients as we help to navigate life's trials. While there is not a single most memorable case, we particularly love establishing relationships with our clients and are so happy that many clients continue to return to our firm time and time again. We are honored to be able to assist our clients and help them navigate through their legal needs.
How do you avoid bringing the job home?
As partners in business and partners in marriage, it's nearly impossible to separate us. You will often find our children at the office in the afternoons as we juggle the demands of the business and the kids' schedules. We are proud to have our children learn what it takes to operate a business and hopefully instill a strong work ethic in each of them as well. Our family enjoys lots of time together outside of the office on weekends at the kids' sporting and dance events.
What inspired you to become a lawyer?
After Ryan decided he could not follow in his father's footsteps and pursue a medical degree due to his rather "weak" stomach, he landed on law school instead; Tiffany found law school after watching Legally Blonde and wanting to be like Elle Woods. Despite the paths that led us to a legal career, we both knew that service to our community was a priority. Our vision for Mikkelson Law Firm was actually mirrored by Ryan's father's medical practice, which has served the local Bluffton community for 30 years. Being an attorney in a small town where we can make a lasting impact on the community and build a family of staff members for years to come was our dream.
What is the most valuable thing you do for your clients?
We desire to practice law in a very personal way and truly try to meet the needs of our clients. We do not want clients to feel overwhelmed when they go through life's events that require legal services. We have created a warm and friendly office environment for clients to feel welcome to discuss their legal needs. One important legal matter that we encourage clients to consider is Life & Business Planning, which is essential for all adults, especially those with children and those who are business owners. We tailor our approach to ensure that each plan is unique to our clients. It's probably the most important thing you can do for your family and business, and it's never too early to start planning!
What's something your clients would never guess about you?
We have six kids!
What's the most important tool you use?
Client communication is definitely the most important "tool" we use in our law firm. Keeping the clients informed and always being accessible to talk to clients is one of our firm's core values. We have implemented various client and case management systems and processes to keep our office and cases organized, especially with real estate closings. We want our clients to always feel comfortable to call us with any questions or ways we can assist them with future legal needs.
What's the last book you read for pleasure?
We probably should not admit this, but neither of us has probably read a physical book for pleasure since law school. We often joke that the amount of reading we did in law school was enough to last a lifetime. With our busy schedules, reading often looks like a children's bedtime story (Ryan's favorite is "Once Upon a Potty") or listening to a podcast while traveling.
Hunter Montgomery
Montgomery Law Firm, LLC
10 Pickney Colony Road, Suite 402
Bluffton, SC 29909
(843) 815-8580
montgomeryestateplanning.com
What is your area of practice?
Estate planning.
What is your most rewarding case?
My most rewarding cases are, frankly, the family's estates where there is no conflict whatsoever when a parent dies due to our careful planning ahead. There are few greater rewards than to see a family being able to avoid the common legal headaches that can occur upon death or incapacity. In plain English, I get the greatest joy when there is never a court case in the first place.
How do you avoid bringing the job home?
Having chosen the estate planning area of law, I enjoy a mostly positive experience in a client's life, and therefore, there is very little negative to worry about bringing home.
What inspired you to become a lawyer?
Having seen my own family struggle through my grandfather's incapacitating stroke, I became aware that there was a specific type of lawyer who addresses these issues: an estate planning attorney. Loving order despising chaos, and protecting family were (and are) my primary motivations for becoming an estate lawyer.
What is the most valuable thing you do for your clients?
The most valuable thing I do for my clients is provide a smooth and safe roadmap for life's troubles and inevitabilities. Also, of equal value, is helping my clients understand their options and why we plan in the first place.
What's something your clients would never guess about you?
I can't imagine that any of my clients are aware that I have *perfected* the best mustard-based barbeque sauce. One of these days, you may see my sauce on market shelves near you: MontyQue!
What's the most important tool you use?
My most important tools in assisting clients are my taking the time to comprehend the client's true unique underlying issues and compassionately planning to address those issues.
What's the last great book you read for pleasure?
Starship Troopers by Robert A. Heinlein and A Confederacy of Dunces by John Kennedy Toole.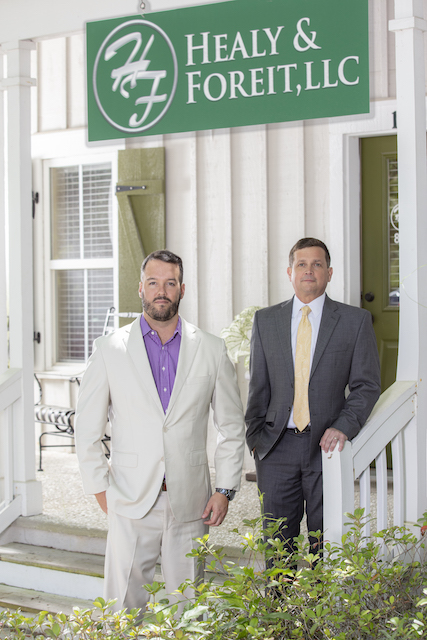 Healy & Foreit, LLC
181 Bluffton Road, Suite B102
Bluffton, SC 29910
(843) 815-2550
healyforeitlaw.com
Healy & Foreit, LLC was established in 2019 by Luke Healy and Christopher Foreit. The firm specializes in residential and commercial real estate along with estate planning and business law.
Luke, born and raised in Florence, South Carolina, received his Bachelor of Arts from Clemson University and Juris Doctorate from Florida Coastal School of Law. He has lived in the Lowcountry for the past four years and is licensed to practice law only in South Carolina. In his free time, he enjoys playing golf, cooking, and working with the Lowcountry Legal Volunteers.
Chris grew up in Dunedin, Florida. He graduated with a Bachelor of Arts from Florida State University and received his Juris Doctorate from the University of Georgia. He is licensed in both South Carolina and Georgia and has been practicing real estate law in the Lowcountry and Coastal Empire for over 10 years. In his free time, he enjoys traveling with his wife, hiking, and cheering on the Florida State Seminoles.
Healy & Foreit goes above and beyond to ensure your closing is a smooth process. Whether you are a purchaser, seller or builder, each client receives our five-star customer service. Our dedicated and informed staff work on a personal basis with you, your real estate agent and your lender to ensure a flawless closing experience.
Realtor review: "Luke Healy handled a closing for one of my clients. On the day of closing, my client and I were out of town. There was a last-minute HVAC repair requested, but the repairman could not get into the backyard because the gate was locked. Luke Healy went over to the property, jumped the fence in his suit, and opened the gate for the repairman. The closing took place on time. That is customer service!"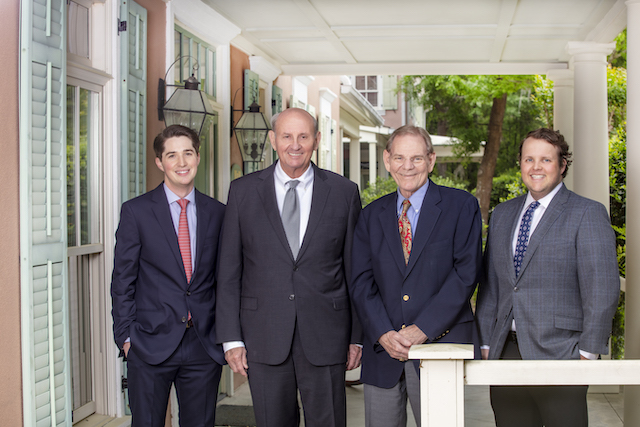 Johnson & Davis, PA
10 Pinckney Colony Road, Suite 200
Bluffton, SC 29909
(843) 815-7121
JD-PA.com
Johnson & Davis, PA is a local law firm that has over 100 years of combined legal experience in the Lowcountry. This experience has resulted in an extraordinarily deep understanding of the area, its history, and its people. Our firm has effectively and prudently represented clients in a variety of civil matters, such as: home/property owners association matters, land development/zoning, business and transactional matters, professional liability defense, medical law, regulatory agency representation, construction law, and complex civil litigation. Our attorneys and staff are well experienced in construction and other complex civil litigation matters. This translates into a more knowledgeable and efficient understanding of less complex legal matters in real estate, contracts, and probate.
The firm is headed by Barry L. Johnson and Hutson S. "Buster" Davis, Jr. Barry holds an undergraduate degree from Harvard University and a J.D. degree from the University of South Carolina School of Law and focuses primarily on complex civil litigation, POA/HOA matters, and land development matters. He was involved with the early development of Hilton Head Island, and other Lowcountry areas.
Buster holds an undergraduate degree and J.D. degree from the University of South Carolina and served as a United States Air Force Captain in the JAG Corps. Buster originally practiced general defense litigation, but his practice has since evolved almost exclusively into medical malpractice defense, regulatory matters, and other medical legal issues.
The firm has two associate attorneys, S. Harrison Williams, who holds an undergraduate degree from Clemson University and earned his J.D. from the University of South Carolina, and W. Lamar Johnson, II, who holds an undergraduate degree from the University of South Carolina and earned his J.D. from Charleston School of Law. Harrison and Lamar are great additions to the firm and are ready and willing to handle the complex legal needs of all of the firm's clients.
At Johnson & Davis, we believe in practicing law with honesty, integrity, passion, and decorum. We are always striving to do things in an appropriate and ethical manner. We understand that hiring your attorney is a very important decision, and we and our very experienced and capable staff make it our mission to protect and advance our clients' interests, both legally and otherwise.
Contact us today for a FREE consultation.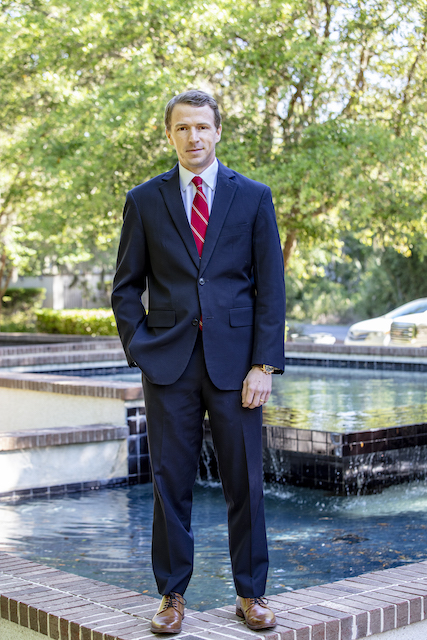 James P. Scheider, III
Novit & Scarminach, P.A.
52 New Orleans Rd., Jade Building, Suite 400
Hilton Head Island, SC 29928
(843) 785-5850
ns-lawfirm.com
What is your area of practice?
Residential & Commercial Real Estate Law; Business & Corporate Law; Estate Planning & Probate
What is your most memorable case?
They are all memorable. Every client is unique, and every case brings a new set of experiences.
How do you avoid bringing the job home?
My wife is also an attorney, and we agree to leave our work at the door when we get home.
What inspired you to become a lawyer?
Lawyers are given the opportunity to make a lasting positive impact on the lives of their clients, and that was something I wanted to be a part of.
What is the most valuable thing you do for your clients?
Take time to listen to them and understand their situation.
What's something your clients would never guess about you?
I spent a month camping out of a kayak in the wilderness of Alaska.
What's the most important tool you use?
My coworkers. The attorneys and paralegals in our office have a wealth of knowledge.
What's the last great book you read for pleasure?
Camino Winds by John Grisham.
Rob Diills
Dills Law Firm
4 State of Mind Street, Suite 200
Bluffton, SC 29910
(843) 868-8210
dillslawfirm.com
What is your area of practice?
We are a full-service law firm in the Bluffton Promenade with a focus on real estate, estate planning, and business needs—serving Hilton Head Island, Bluffton and the greater Lowcountry area with flat-fee and subscription services. The beauty of our expertise areas is that we get to be a resource and partner during your larger life events: when you are buying or selling a house, planning for the future of your family, or starting a new business. These are big moments. Helping to support our clients navigate the legal side of these events is why we love doing what we do.
What inspired you to become a lawyer?
I actually worked for both the Oakland Raiders and the Washington Redskins before I went to law school. My undergrad was in sports and entertainment management, and I really took an interest in the contract and negotiation side of the industry. The exposure to the importance of understanding the legal implications in not only sports, but with any business, was key. That with my desire to help people through the most crucial moments of their lives eventually led me to law school.
What is the most valuable thing you do for your clients?
Provide support and guidance as their dedicated legal resource. I view myself as my client's partner. It's more than just a transaction when they come into the office. I am there to help them make the best decisions to reach their goals and to direct them with actionable advice when needed. Whether looking at a home contract or setting up an estate plan, the flat fee structure allows us to spend the time needed to really understand needs and wants and plan accordingly. I am always just a quick phone call away.
What's something your clients would never guess about you?
I can't wait until the day I can go shark diving. It has been number one on my bucket list for years. If I can convince my wife that it is safe enough, I am there!
What's the most important tool you use?
Our law firm technology. It allows our clients to provide information with ease from phones, smart tablets or computers through secure portals. It allows us to securely store past information that can be accessed when needed, like a 1099 during tax season, and streamline sometimes outdated and slow processes in the legal field.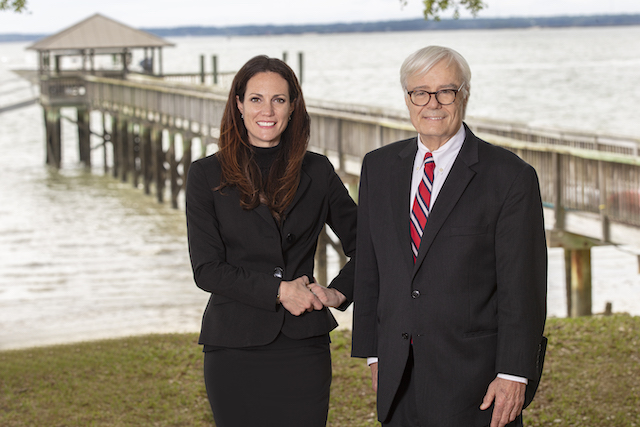 The Law Office of Michael J. Howell, P.A.
1 Corpus Christi Place, Suite 112
Hilton Head Island, SC 29928
(843) 785-7590
hiltonheadestateplanning.com
Lowcountry Trusts and Estates: It's a Family Matter!
If you happen to notice this team dynamic seems closer than normal, you would be right! This father-daughter duo has been practicing together since 2009. They are your Lowcountry family source for all things trusts and estates!
Michael's skills (and his local roots) date all the way back to the 1970s, when, as a young lawyer working for a tax litigation defense firm in Columbia South Carolina, he accepted a position with the Bank of Beaufort to serve as their Hilton Head Trust Officer. He rose in the ranks at the bank, eventually serving as vice president. Taking the valuable experience he gained as a trust officer, he settled into private practice and has been exceeding client expectations ever since. Over the years he has served on countless state bar boards and committees, including tenure on the South Carolina Bar Board of Governors. Michael is certified by the South Carolina Supreme Court as a Specialist in Estate Planning and Probate Law and is known for his detail-oriented approach to complex planning situations. He has also earned an excellent reputation as a strong team member in probate and trust litigation.
Margaret is a born and bred local. She is currently the vice president of the firm, more specifically in charge of probate and trust settlement. She has noticed that the experience she's gained throughout her focus on probate and trust settlement matters has greatly assisted her in helping clients with their estate planning as well. She has also earned an honored position as a valued team member in probate and trust litigation matters. Margaret currently serves on the Professional Responsibility Committee, Unauthorized Practice of Law Committee, and Resolution of Fee Disputes Board.
Both Michael Howell and Margaret Up De Graff are licensed to practice law in South Carolina as well as in Florida, and both are certified in South Carolina as Probate and Circuit Court Mediators. Their office is located on the south end of Hilton Head Island.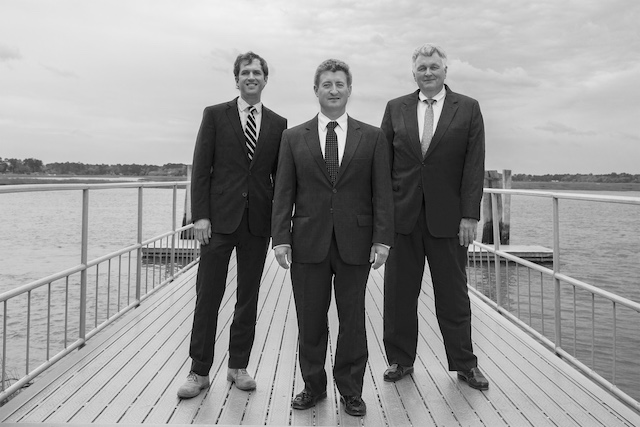 Vaux Marscher Berglind, PA
1251 May River Road,
Bluffton, SC 29910
(843) 757-2888
www.vmblawfirm.com
Vaux Marscher Berglind, PA is deeply rooted in the Lowcountry of South Carolina. The law firm was established in 1973 by Roberts Vaux. Over the years, the firm has provided legal services to thousands of individuals and businesses in Beaufort County, Jasper County and the surrounding areas.
Rick Marscher was born and raised in the Lowcountry of South Carolina. He focuses his practice on real estate. Tabor Vaux, son of Roberts Vaux, was also born and raised in the Lowcountry of South Carolina. He focuses his practice on personal injury. Mark Berglind joined the law firm in 2008 and focuses his practice on workers' compensation and personal injury. Rick, Tabor and Mark take pride in their Lowcountry community, and the firm is actively engaged in community events and programs.
In addition to real estate, personal injury and workers' compensation, the lawyers at Vaux Marscher Berglind, P.A. offer the best legal services in many other areas including probate, estate planning, family law, criminal law, and general litigation. The attorneys and staff members institute a team approach to understanding and resolving their clients' needs. Collectively, the team works to offer insightful legal counsel and diligent representation to each and every client.
The lawyers at Vaux Marscher Berglind, P.A., have more than 100 years of combined experience and use that experience to assist their clients with their legal needs. Whether a client is injured in a motor vehicle accident or buying his or her first home, experience allows the lawyers at Vaux Marscher Berglind, P.A. to confidently and efficiently handle their needs and goals. Their clients always come first.
Vaux Marscher Berglind, PA currently has offices in Old Town Bluffton and Okatie.