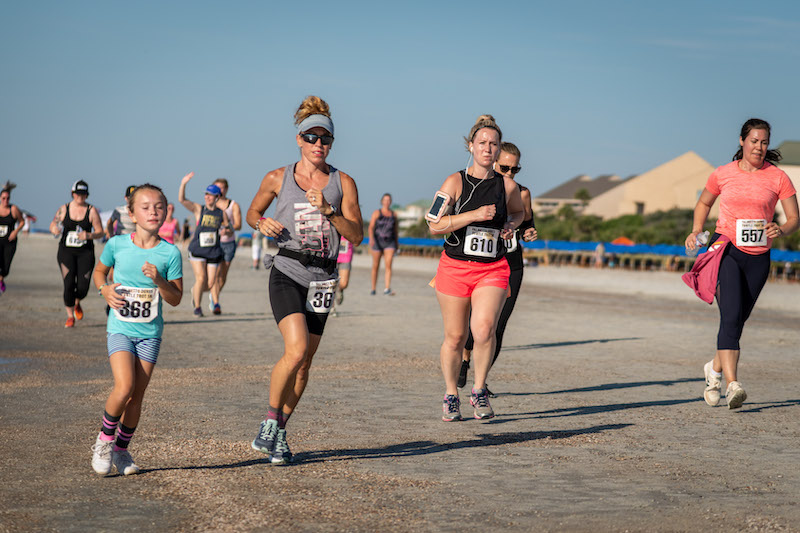 For the past five years during the summer months, anywhere between 300 and 400 locals and visitors of all ages have gathered each Wednesday morning at 8 a.m. on the beautiful beach at Palmetto Dunes for the Turtle Trot, a 5 kilometer run/walk. This fun event, held this year from June 8 to August 24, is sponsored by the Palmetto Dunes Property Owners Association and Palmetto Dunes Cares to raise money for Palmetto Dunes Cares, a charitable giving initiative targeting the areas of health, environment, arts and culture, community development, and education within the greater Hilton Head area.
"It's more of a fun run than it is a competitive race," said Elizabeth Simpson, director of communications for the Palmetto Dunes Property Owners Association. "Many entire families will race together, some pushing kids in strollers, some with toddlers, and even grandparents. Everyone is participating at different fitness levels and at different ages, from six to 80 years old. It's a great way for families to do a meaningful activity together."
Since inception in 2018, Palmetto Dunes Cares has awarded $155,000 to more than 25 local non-profits through a partnership with the Community Foundation of the Lowcountry, (CFL) a 501(c)(3) organization managing over 300 local funds.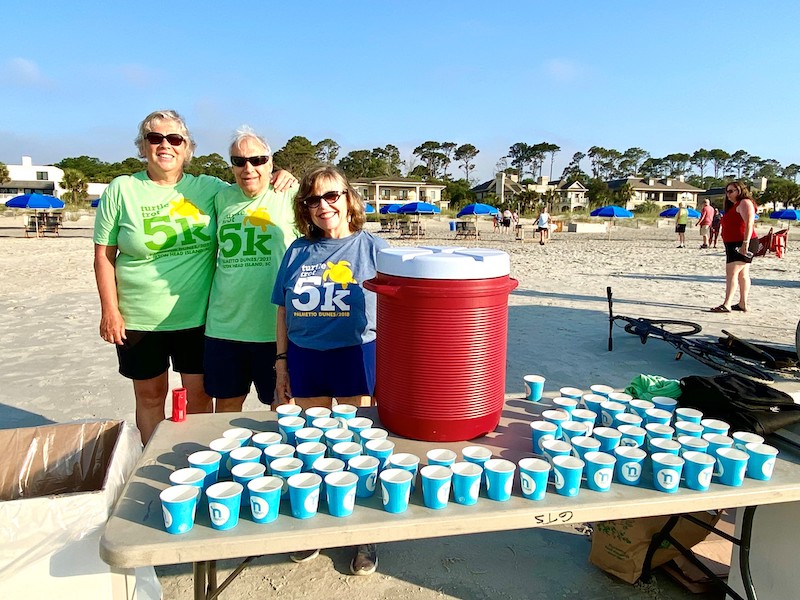 The 2022 grant recipients include Backpack Buddies, Bluffton Community Soup Kitchen, Bluffton Self Help, Coastal Discovery Museum, Deep Well Project, HHI Recreation Association, Hilton Head Island Safe Harbour, Hospice Care of the Lowcountry, Lowcountry Autism Foundation, Lowcountry Legal Volunteers, Memory Matters, National Alliance on Mental Illness Lowcountry, PEP – Programs for Exceptional People, Sea Turtle Patrol Hilton Head, The Children's Center, and World Affairs Council of HH.
In addition to the Turtle Trots each Wednesday morning, Palmetto Dunes Cares also offers Turtle Education Talks each Wednesday evening at 8 p.m. on the beach in front of the Dunes House.
"The Turtle Talks is as popular an event as the Turtle Trots," Simpson said. "Each Wednesday evening, a member of the Sea Turtle Patrol comes to the Dunes House and educates visitors who attend on our beloved nesting sea turtles. They learn what to look for, why it's important to turn off our lights in the evenings, why it's important to fill in holes at the beach, and more. People love the Turtle Talks, and they sell out every week."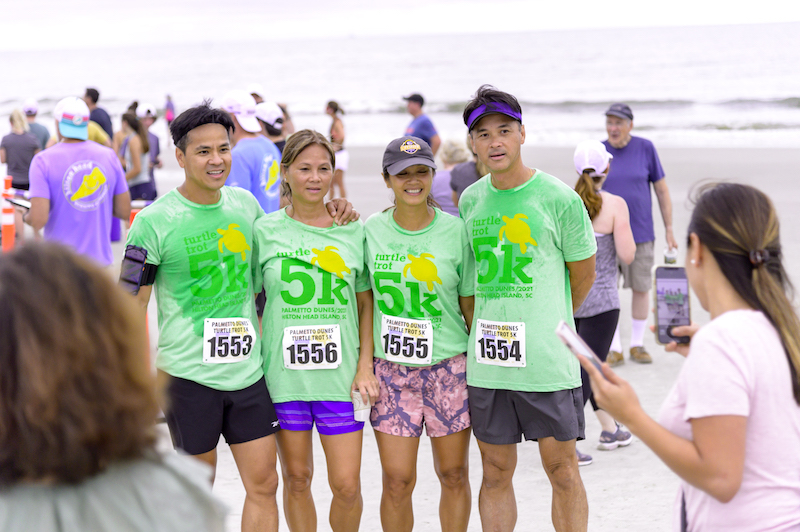 The popularity of the Turtle Trots has resulted in the expansion of the event to include a Thanksgiving Day Turtle Trot. These events are the main fundraisers for the Palmetto Dunes Cares organization.
Registration is online only and is $25 prior to race day and $35 day of the race. Registration includes a T-shirt. Kids under 12 run for free and can purchase a T-shirt for $10. All races begin at 8 a.m. Participants are encouraged to wear shoes and bring water.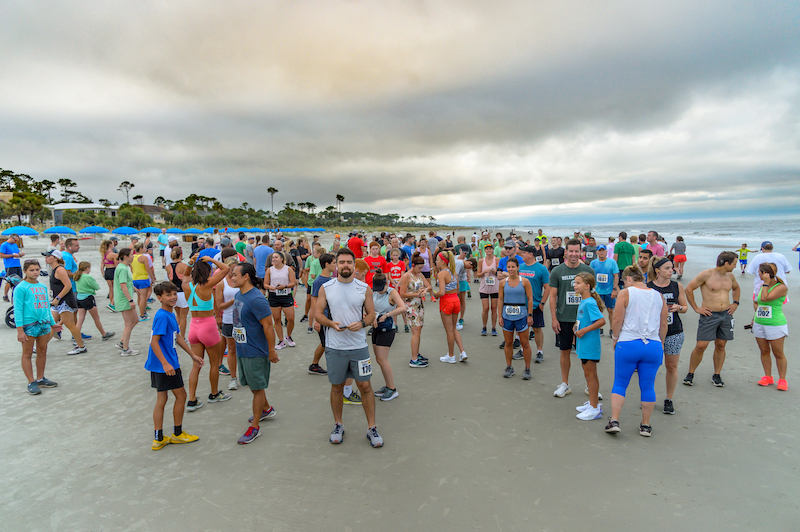 "This is a fun way to kick off one morning of your vacation," Simpson said, "or for locals to meet up with friends and family to do something active before starting the day and give back to the community at the same time."
For more information or to register, visit http://www.pdpoa.run/.