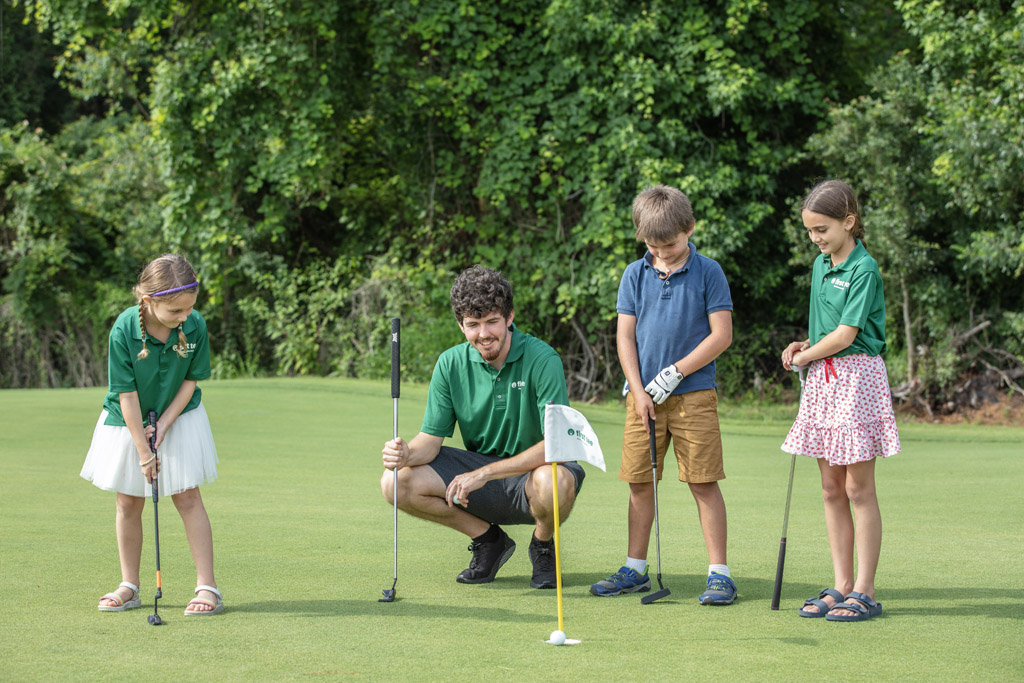 India Conway goes for the putt while Coach Aaron, Hale Dimaria and Zephyr Conway look on with encouragement. 
It's July, which means by now you're just waiting until you hear those two words any parent dreads most: I'm bored. You've filled the calendar with fun activities; you've managed to keep screen time to a minimum; and so far summer has been smooth sailing. But now, it's time to top up the tank on this summer fun bus. If you're like most parents, you don't want to know what happens when this bus runs out of gas. But you also know that summer fun, like gas, doesn't come cheap.
Since there are only so many ways you can keep summer rolling without breaking the bank, you're probably on the hunt for fun—but affordable—activities. Fortunately, you have one of the best opportunities for good times on a budget right here on Hilton Head Island at First Tee – The Lowcountry.
"Our mission has always been to impart life skills in a way that's enjoyable for kids, using the game of golf," said Pat Zuk, executive director of First Tee – The Lowcountry. "It's a mission that takes us into the schools throughout the year, but during summer is when our facility really becomes a crucial component."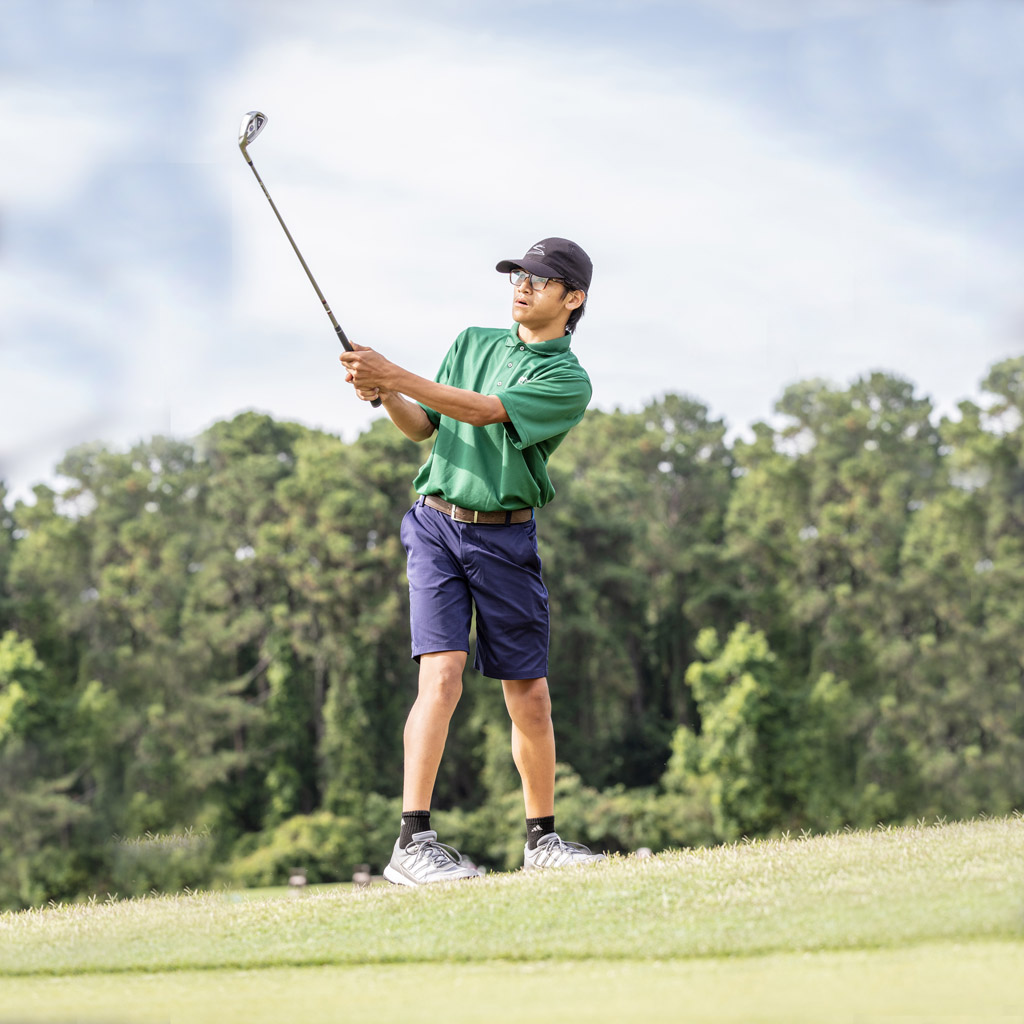 Brennan Roedig chips onto the green.
Combining a practice range, a six-hole par-three course, and a nine-hole disc golf course, First Tee – The Lowcountry's Gumtree Road campus is truly one of the island's hidden gems for families looking to get out and enjoy the game.
Throughout the summer, First Tee – The Lowcountry offers a wealth of different camps and programs for more structured fun. But if you're looking for something a little more spontaneous, the course is open to the public to work on your game.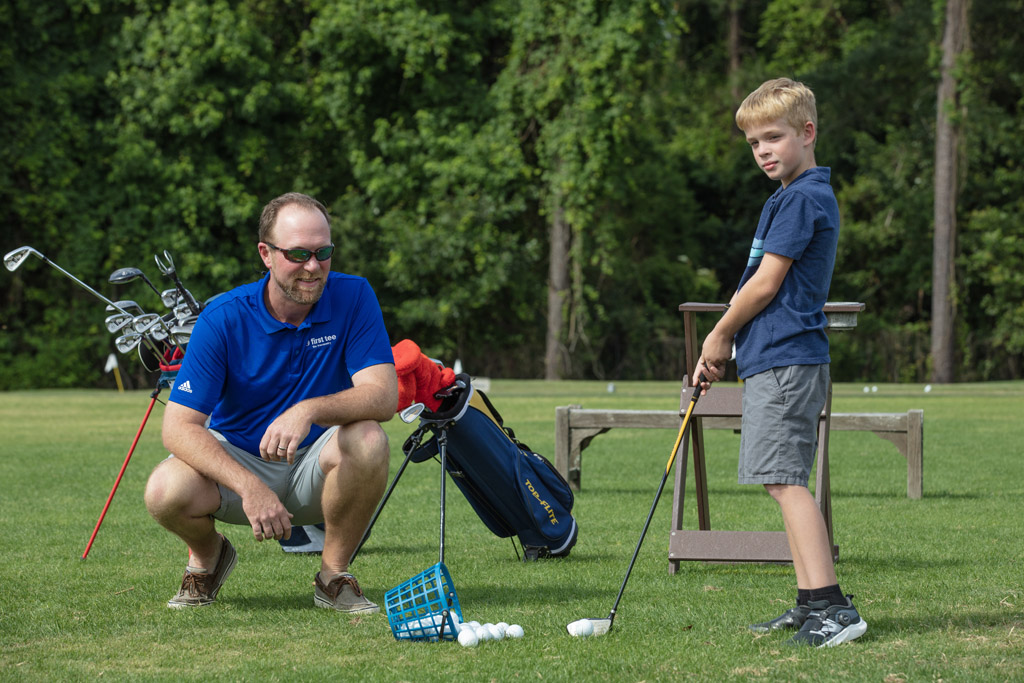 Grant and Grady Backus enjoying the driving range at the First Tee campus. 
"We are so grateful for the opportunities this facility gives us to truly offer something more for the community," said Aaron Immel, First Tee – The Lowcountry's program director. "We truly believe in the way the lessons of golf translate to long-term success, and this allows us to take those lessons outside the structure of a class."
At a suggested donation of $10 for adults and $5 for kids 17 and under, you can hit and play all day. You can even donate $60 to play for the month, and First Tee members play for free. You read that right—an entire month of family fun and fresh air for less than a tank of gas. And they even offer loaner clubs.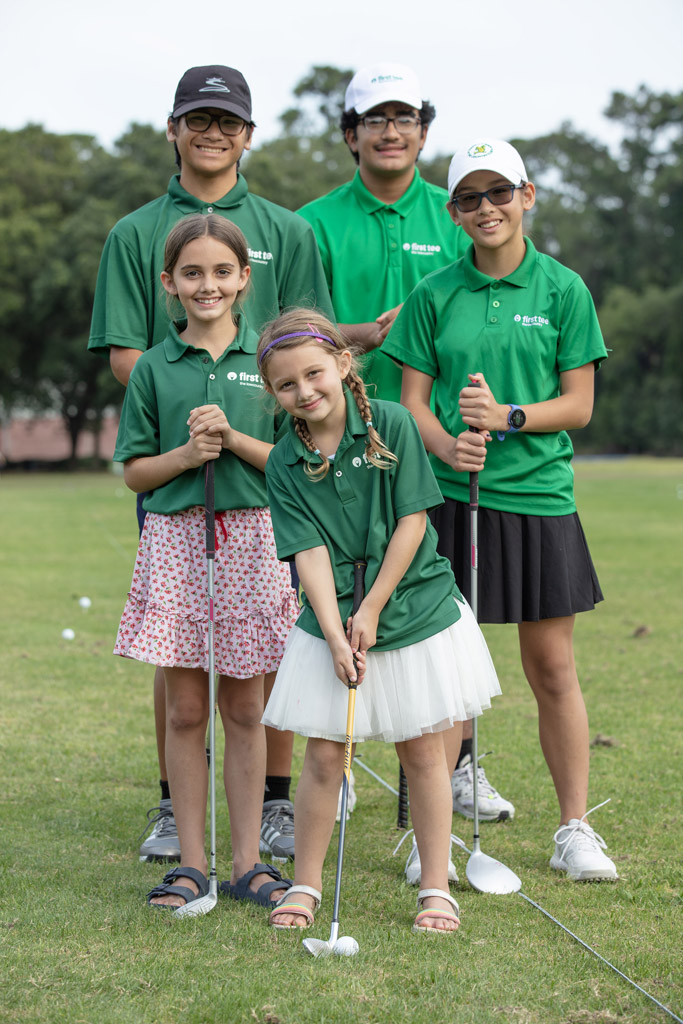 Golf is fun for all ages at First Tee of the Lowcountry.  
"Budgets are stretched tight everywhere right now," Zuk said. "For families looking to stretch their summer dollar, we really do offer something no one else can."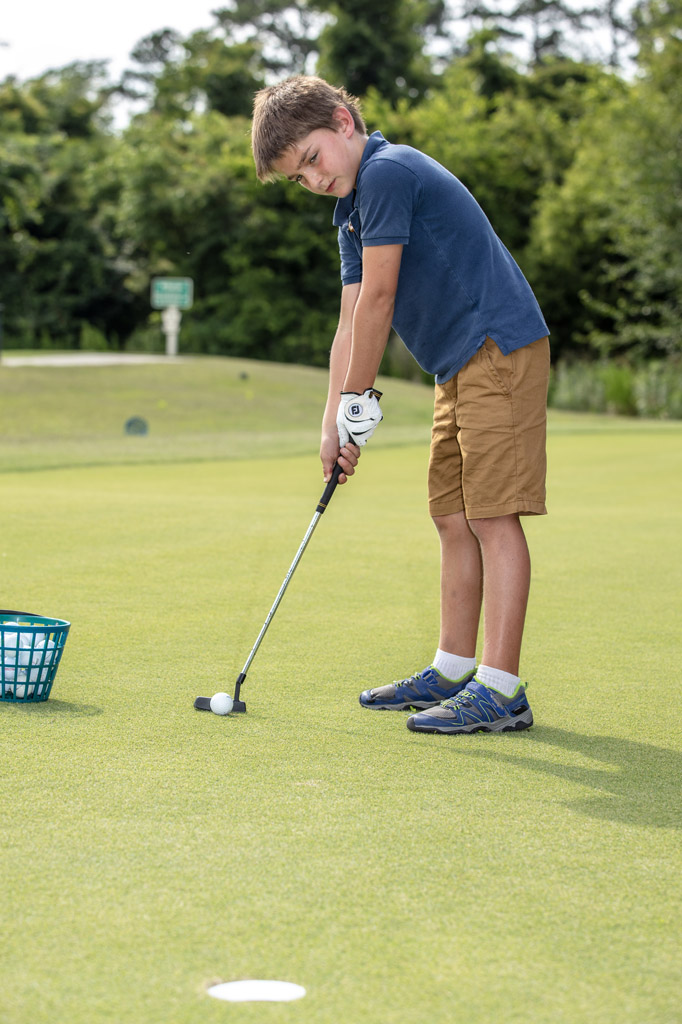 Hale Dimaria concentrates on his next shot. 
First Tee – The Lowcountry's facility is open to the public seven days a week, but make sure to call ahead to confirm availability, as occasionally First Tee programs can affect the schedule.
Next time you hear, "I'm bored," just visit First Tee and swing into the best summer ever.