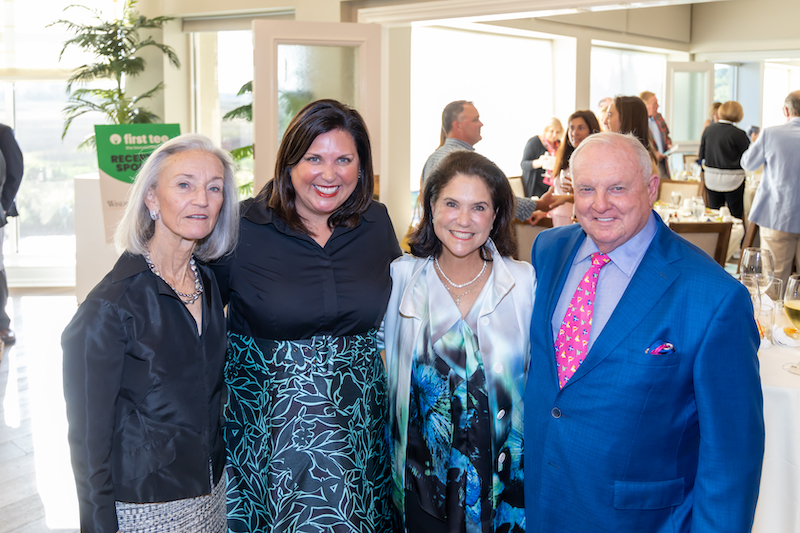 Anyone who has ever seen instructors from First Tee –The Lowcountry know that there's far more to each lesson than just teaching the game of golf. Yes, students and adults across the region benefit from the shared expertise of these skilled volunteers, improving their short game and adding a few yards onto their drive.
But it's what First Tee –The Lowcountry does to teach life skills and values that sets them apart. These educational programs, both at their Hilton Head Island facility and at courses all across the Lowcountry, build character, instill life-enhancing values, and promote healthy choices through the game of golf.
The basis for this enriching instruction lies in the organizations nine core values: honesty, integrity, sportsmanship, respect, confidence, responsibility, perseverance, courtesy and judgment. This April, First Tee –The Lowcountry is giving back by recognizing members of the community who reflect those core values. From local business leaders to residents, who have worked to improve the community, they represent a cross-section of locals who all share a love of giving back.
"We are honored to recognize these outstanding members of our community," said Grace Chu, President of the Board of First Tee–The Lowcountry. "Their commitment to making a positive impact on the lives of people in our community is truly inspiring. They are certainly excellent role models for our young participants to emulate."
Honorees will include the following recipients for each core value: Linda Piekut, Honesty; Dr. Emory Campbell, Integrity; Coach Joe Walters, Sportsmanship; Matt Goodwin, Respect; Sandy Benson, Confidence; Billy Watterson, Responsibility; Rob Jordan, Perseverance; Dr. Debi Lynes, Courtesy; Mike Overton, Leadership; and Jean Beck, Judgment. In addition, Trudy Backus will receive the Mike Davis Award, RJ Aruaz will receive the Paul Caruso Award and the Rotary Club of Hilton Head Island-VanLandingham will be honored with the Legacy Award.
Awards will be presented during a special Community Leadership Awards Banquet on Tuesday, April 11th, 2023, at 5pm at Sea Pines Country Club. The event will feature a cocktail reception, dinner, and awards ceremony to support First Tee of the Lowcountry's programs and initiatives. The event is open to the public, and tickets can be purchased through the First Tee of the Lowcountry website.
"We invite everyone in the community to join us for this special evening," said Pat Zuk, Executive Director. "It's a chance to celebrate the amazing people and organizations that make the Lowcountry such a wonderful place to live and work, and of course, play golf!"
To learn more about First Tee – The Lowcountry's extensive programs for young people of all backgrounds and abilities, or to purchase tickets for the Community Leadership Awards Banquet, visit firstteelowcountry.org/events.