While veterans represent 7.6 percent of the country's population, they make up a larger percentage of business owners at 9.1 percent, according to the U.S. Small Business Administration (SBA). These veteran-owned companies contribute about $1 trillion to the economy and employ more than 5 million people, the SBA reports. All over the U.S. "vetrepreneurs" (a new word in business) are using the skills they learned in the service and the strong, lasting relationships they built there to build successful businesses in the civilian world. And there's a reason these businesses are having an impact. Five Lowcountry veteran entrepreneurs share their secrets to translating military training into business success.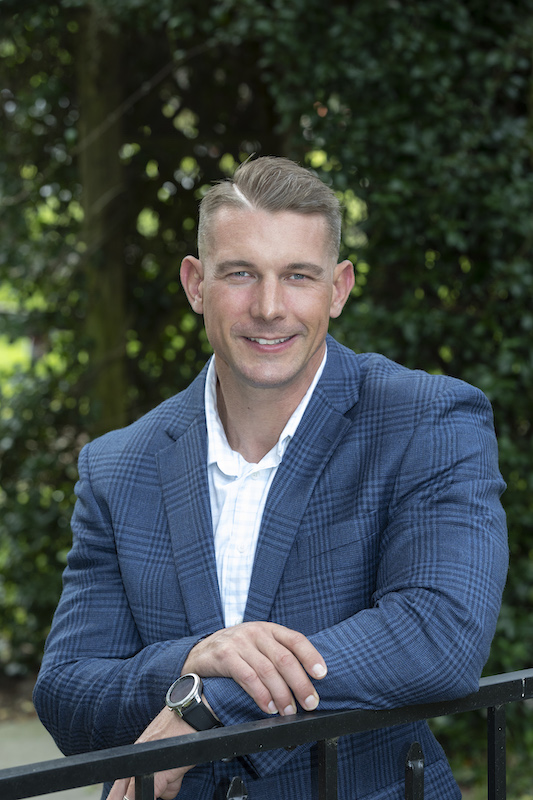 Doug Stewart: President, Lowcountry Payment Processing; Co-owner, Stretch Zone (Pooler/Savannah); Founder, The Future Stars Sponsorship Program; Marine Corps Corporal
Doug Stewart joined the Marine Corp as soon he could. In fact, he graduated from high school early, and after his eleventh grade year, at the ripe old age of 17 years, he attended graduation wearing his dress blues. After boot camp, he attended Military Occupational Specialty (MOS) training in North Carolina at Camp Lejeune where he became a Humvee (HMMWV) technician. Because he was also an MOS honor graduate, he earned the option to gain a secondary MOS rather than go out into the fleet, so he also became an Oshkosh technician.
"At the time, the Oshkosh trucks were new combat vehicles, and I was the youngest tech to service those vehicles," Stewart said. "I went through six months of additional training, and afterward I was stationed in Japan for two-and-a-half years."
Stewart credits his military service for broadening his horizons and enabling him to see the world. "The fact that I was able to travel to countries like Guam, the Philippines, and Thailand is one of the things I'm most appreciative of about my years in the service," he said. "I gained insight about the world and was exposed to cultural experiences that I may not otherwise have had."
Stewart also believes the leadership training he received as a Marine honed his character and developed not only his confidence but his entrepreneurship skills—so much so that he owns not only one company but three. In 2015, he started his first company, Lowcountry Payment Processing (LPP), a merchant service provider that handles credit card processing across the U.S. He also eventually opened two Stretch Zone franchises (in Pooler and Savannah) with his wife, and most recently started a new venture he's very excited about called The Future Stars Sponsorship Program. "I created Future Stars to empower young athletes so they can pursue their dreams by changing the way they acquire sponsorships," Stewart said.
Among his other accomplishments, Stewart was a professional Formula race car driver from 2015-2021 and ultimately had to retire for lack of funding. The cost to compete on the professional level in his sport was upwards of $100,000 annually, and finding and maintaining sponsors was a daunting task. Stewart developed The Future Stars Sponsorship Program in partnership with LPP so that Future Stars athletes can approach sponsors confidently and maintain these important relationships over the course of their careers.
"Rather than ask sponsors for money, LPP takes on the sponsor's credit card processing account and any profits go directly to the athletes," Stewart said. "In turn, the sponsor's name and brand are on the athlete's gear and equipment, and they get publicity through the athletes' social media accounts, yet it doesn't cost the sponsors a dime. We guarantee that we will match or beat the sponsors' current processing rate, so they will pay less than before, and at same time sponsor the athlete they are supporting."
To sponsor a Future Star or for more information, visit futurestarssponsorship.com.
Earl White: Owner/Operator, Kremer Water Treatment; Marine Corp Gunnery Sergeant, Retired/Aviation Hydraulic Mechanic
After retiring from the United States Marine Corps in 2005, following 20 years of dedicated service, Earl White started a handyman service unsure of what he wanted to do with the rest of his life. One project he was hired to do included the removal of a portion of a patio along with cutting holes in a wall to prepare for the installation of a water softener. When Ken Kremer, the owner of Kremer Water Treatment, came to install the softener, White offered to assist him. As a result of his Marine Corps background in aviation hydraulics, White found he had a natural aptitude for working with water purification equipment and became immediately interested in the many facets of water treatment.
"Over the course of the following year, Ken was kind enough to answer many of my questions," White said. "During one of our conversations, I jokingly commented, 'If you keep telling me all this stuff, you're going to have to sell me your business, which he eventually did."
The resourcefulness and confidence White demonstrated with Kremer during that first meeting are leadership traits he naturally possesses and believes were honed and refined by his military training.
"In the Marines, I had to be where I was supposed to be when I was supposed to be there and do what I was supposed to do," White said. "In my business now, that translates to accountability and dependability with my time and my interaction with customers. I'm almost amazed that people are so grateful that I return their calls and that I show up early or on time."
Integrity and initiative are other traits that were ingrained during his two decades in the Marine Corps. White shared that people frequently give him the keys to their homes or their garage codes. They trust him. Additionally, he's taken the initiative to learn how to drill through kitchen countertops to install point-of-use drinking water systems. This alleviates the additional expense and time the customer would spend waiting on another company to accommodate the install.
Aside from the satisfaction he receives from providing great customer service, White said the most rewarding aspect of water treatment has been the opportunity to solve customers' water quality issues. Both the challenge of a new problem and the satisfaction of providing businesses and homeowners with viable water purification solutions make water treatment an occupation that combines an essential need with reward.
White reports that the main problems for Lowcountry residents and businesses who use municipal water are hardness, high total dissolved solids (TDS), and taste. For those with wells, hydrogen sulfide and iron are the primary concerns. To improve efficacy and prolong the life of appliances, customers frequently request softeners as well as carbon filters.
"Clean water is not just a luxury, it's a necessity," White said. "It's for that reason I plan to continue to provide the Lowcountry with the best customer service and water treatment I can. After all, nothing quite compares to a refreshing glass of clean, crisp water."
For better water or more information, visit kremerwatertreatment.com or email earlwhite@kremerwatertreatment.com.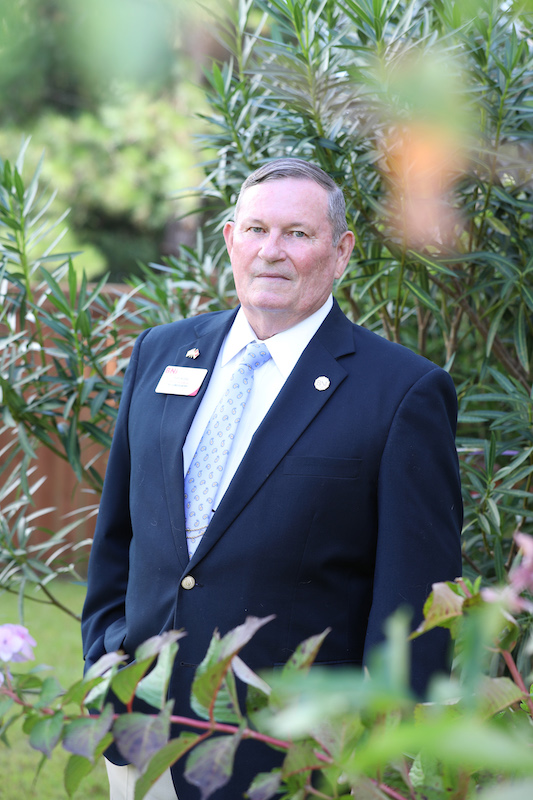 Ron Kirby: Executive Director, BNI South Carolina Lowcountry; President, Ron Kirby Business Consulting and Leadership Development; Marine Corps Sergeant Major, Retired
Ron Kirby made up his mind to become a U.S. Marine in the third grade, and he enlisted right out of high school in the early 1970s. From bootcamp, he went to ITS and then to Vietnam.
Returning from Vietnam, his platoon sergeant continually asked him leadership questions he couldn't answer; there wasn't a lot of time to hone his knowledge under bootcamp and combat conditions. Kirby admits he felt like he was being picked on, so after the encounters, he would study until he found the correct answers just to prove his Sergeant wrong, anxiously awaiting Sgt. Allen to ask him the question he had previously asked. But he always asked him something new.
Then, one day, a light came on for Kirby. During a Company Commander's inspection, his C.O. remarked that he thought Kirby was the most knowledgeable corporal in the Corps. He then realized his sergeant was mentoring him not only to be a great Marine, but to succeed in whatever life brought his way.
"I went to Sgt. Allen and asked how I could repay him," Kirby said. "He said, 'You'll figure it out someday.' And I did."
Now Kirby does for others what Sgt. Allen did for him. In fact, he's built his career on it. His first job after retirement was with his older brother who owned a communications company.
"They didn't have a proud, developed team," Kirby said, "so using the skills I learned in the military—discipline, responsibility, structure, pride, accountability, passion, and teamwork—I helped that company go from a $4 million organization to a $22 million organization in two years."
Following that success, Kirby went to work as a manager at Best Buy and put together a similar program for the young employees there, where 33 percent of them were promoted to managers or supervisors during the two years he was their manager. Kirby eventually moved to Bluffton, and one day he received a letter from a company he'd never heard of called Business Networking International, or BNI. He attended a meeting and admitted that initially he thought it was a scam that he wanted no part of.
"I left that meeting and researched BNI," Kirby said. "I realized the mission and goals were in complete alignment with my passion, so in May 2009 I became a member. In June 2009, I was selected to be the director, serving in this capacity until December 2017 when we bought the SC Lowcountry franchise."
Since then, Kirby and his wife of 22 years, Cristina, have grown chapters in the franchise with 14 chapters that span the Lowcountry—seven of which are in Bluffton and four on Hilton Head Island. 
"That's how powerful we are," Kirby said. "By focusing on the wealth of talent in the Bluffton community and the Givers Gain® philosophy of the franchise (give a referral/gain a referral), we took our new franchise from rank 179 of 184 in the U.S. to the second in the nation the very first year of ownership."
Kirby also reports that the Lowcountry BNI members didn't just survive the pandemic, they thrived. While many businesses closed their doors, BNI members maintained strong connections and grew their referral networks and revenue. "In 2020, our members closed $32 million dollars collectively; in 2021, that number was $50 million; and this year, we are on track to exceed that amount," he said.
Kirby credits his Marine Corps training with giving him the leadership skills that have enabled his success. He asserts that Lowcountry BNI hones those same skills. "It's a formula that works, whether military or civilian," he said. "Leaders must learn how to get maximum performance out of their team, and they must set an example. When you surround yourself with quality people, you'll succeed."
To grow your business through BNI or for more information, visit bni-sclowcountry.com.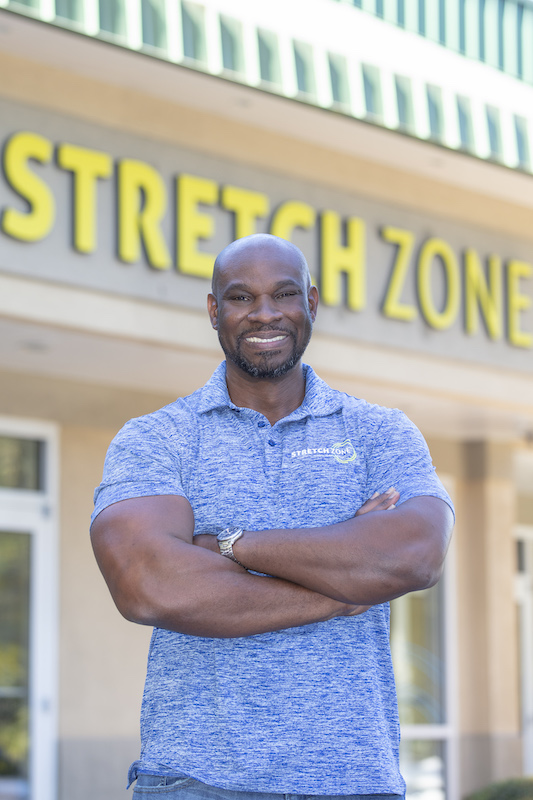 Cedric Gray: Owner/President, Magnolia Capital Real Estate; President/Co-owner Stretch Zone (Bluffton and Hilton Head); Marine Corps Chief Warrant Officer 3, Retired
Born and raised in Jackson, Mississippi, Cedric Gray graduated from high school and immediately joined the Marine Corps with one goal in mind: to travel. Reporting to bootcamp on Parris Island in June 1994, he joined as an infantryman, "MOS 0311." 
Gray spent his first few years in the 2nd Battalion, 6th Marine Regiment, in places such as the Mediterranean, Bosnia, Italy, Israel, Egypt, South America and South Africa on NATO and Goodwill missions. At the end of his first four years. Gray was faced with tough decision: to continue serving in the Marine Corp or begin life as a civilian.
Gray was uncertain what his path could look like returning to civilian life. With no formal higher education, he felt his only option was within the field of law enforcement. Uncomfortable with that constraint, he decided to reenlist and pursue his education while remaining active. He switched his field of study to engineering and moved to Marine Corps Air Station (MCAS) Beaufort where he worked 10-hour days active duty and five-hour nights attending college to obtain a degree in information systems management.
While at MCAS Beaufort, he served as an airfield specialist, responsible for maintaining all elements on the airfield from lighting, navigational aids, arresting gear, and optical landing systems. He was appointed to the rank of Warrant Officer and assigned a six-year tour in Japan as the MCAS Iwakuni Officer in Charge and 1st Marine Air Wing Expeditionary Airfields Officer.
When Gray returned to MCAS Beaufort, he began practicing and working part-time in real estate while on active duty. As a Marine, he learned at a very young age the importance of ownership, accountability, and responsibility—traits of any successful entrepreneur. So, after completing 20 years of honorable and faithful service to the Marine Corps, he retired and started a new chapter in life as an entrepreneur. In 2014, he became a full-time Realtor, and four years later opened his own brokerage, Magnolia Capital Real Estate.
"I credit the Marines with developing the leadership skills that help me succeed in business," Gray said. "They taught me to be a leader who thinks outside the box and focus on the mission at hand without losing focus. I learned teamwork, resourcefulness, and willingness to succeed, regardless of the obstacles and challenges at hand. We had to work together using the tools and assets at our disposal to get the mission accomplished—with no excuses." 
That's exactly how he runs his business: no excuses. Taking risks, building relationships, and networking have introduced Gray to many like-minded people as well as a group of investors, which has also launched him into his most recent venture:  private equity. Around 2022, Gray expanded his business portfolio and became co-owner of two locations of Stretch Zone, a fitness franchise that specializes in practitioner-assisted stretching, in Bluffton and on Hilton Head Island. He's also a limited partner in East Chop Capital (private equity group), participating in two vacation rental acquisition funds, and several SPV (special purpose vehicles) across different industries and brands like Uncle Nearest, AirBnB pre IPO, and Instacart. The key to Gray's success is regimented action and organization—what he learned as a Marine. He gets up pre-dawn to work out before splitting time between his offices and working with the right people.
"A Marine creed is 'Semper Fidelis' (Always Faithful)," Gray said. "That goes a long way in success, and that's how all of this works."
To learn more, visit magnoliacapitalrealestate.com or stretchzone.com/locations/bluffton and stretchzone.com/locations/hiltonhead.
Marcia Mitchell: Studio Owner, Revolution Ballroom, Marine Corps Major, Helicopter Pilot, Retired
Marcia Mitchell is a competitive ballroom dancer and teacher who owns Revolution Ballroom in Beaufort. Somewhat surprisingly, she is also a retired Marine helicopter pilot. Mitchell was commissioned as a Marine Corps Officer in 2000. As a pilot, she saw combat in both Iraq and Afghanistan; she conducted humanitarian rescue missions from Lebanon while deployed in the Mediterranean; and she conducted rescue operations in New Orleans after Hurricane Katrina.
In 2008, she left active duty to pursue her passion for ballroom dance full time and served as a fixed wing pilot in the Marines Corps reserves while building and growing her ballroom business. She retired in 2019 as a Major.
Ballroom dancing was always a hobby for Mitchell. As a matter of fact, she learned to dance while she was learning to fly and has always been amazed at the similarities between formation flying and ballroom dancing. The principles are the same: in flight formation, there is a flight lead and a wingman, whereas in dance, there is a leader and a follower.
"In flying, the flight lead is responsible for navigation, ensuring the flight arrives safely to their destination," Mitchell explained, "and in dancing, the leader is responsible for navigating the couple safely around the dance floor. In flying, the leader is a stable platform and communicates clearly to their wingman. In dancing, it is the same. In flying, the wingman is primarily responsible for maintaining their position relative to their flight lead. In dancing, it is the same."
Mitchell believes that the Marines gave her skills for success in business, one of which was establishing systems. As a military officer, changing jobs every couple of years and taking on work where she had no previous experience was required. Because Marines operate in a combat environment, they must be sure that others can quickly and easily take over their duties in the event of casualties without a single point of failure.
"Giving a good turnover is crucial," Mitchell said. "As soon as I took over a new job, I was already updating the procedures so the next person to take over had an easier time."
In her business, she experiences staff turnover, yet she can easily duplicate success because of the detailed systems that are in place to train the next employee.
As a Marine, she also learned the importance of communication. In combat, the "fog of war" can cause confusion, and Marines must be empowered to make real time decisions based on a quickly changing battlefield. "We do this by sharing our commander's intent with our Marines," Mitchell explained. "As a former military officer, I understand the importance of communicating the 'why' of what we're doing so my staff can use their initiative to be proactive, solve problems, and accomplish the mission. Our team can see the big picture and work together to succeed."
Also, in the military, Mitchell learned to "trust but verify." When she issued orders, she expected them to be followed but had to verify that they were carried out. In business, too, she doesn't assume; she follows up and asks questions to ensure her staff has received and understands the information.
Mitchell's Marine Corps career as a pilot also required debriefing the mission to identify what went well, what mistakes were made, and how to improve. At Revolution Ballroom, this habit has served her well. Her experience as a pilot also taught her how to structure a syllabus for new students learning to dance.
"I see a lot of dance teachers just wing it with their students with no clear plan," she said. "A clear and structured progression ensures consistent results and makes learning easier for everyone."
To learn to dance or for more information, visit RevolutionBallroom.com, call (843) 338-2870, or email dance@RevolutionBallroom.com.