You probably don't even realize how much of your day is spent in a rush. Scheduled down to the minute, with appointments stacked on appointments, you aren't even aware that somewhere in the back of your mind is a ticking clock. Hurry up, it tells you. Don't dawdle, or you'll be late for the next thing.
Even in a place as renowned for its unhurried atmosphere, people in the "Slowcountry" don't take their foot off the gas. But they should. And fortunately, there's one place that demands to be enjoyed at its own pace.
Step into The French Bakery, and you can almost feel the wristwatch sliding off your arm. This is not a place for wolfing down a meal like some kind of animal; this is a place for savoring every bite. This is your opportunity to bask in the interplay of sweet and savory flavors as they dance on your tongue. Here, conversations last as long as they need to. Why would you ever want to rush through an experience like this?
"That was our whole mission, from the day we first opened. We want this to be the place you turn all of that off and relax," said owner Marek Belka. He really is committed to it; at one point he toyed with the notion of collecting cellphones as soon you walked in the door. "It's very European to just shut down everything else except for that experience of enjoying a meal with someone."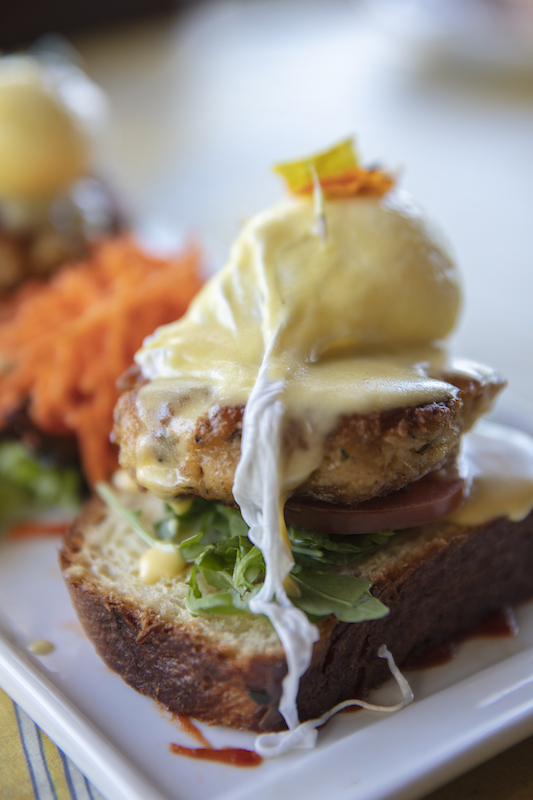 If it were only about quieting that little voice telling you to hurry up, the experience at The French Bakery would be worth it. But that's a small part of the appeal. Anyone who has ever breathed deeply the aroma of a freshly baked cappuccino muffin, felt the delicate crumble of a pastry as they bite in, or delighted their senses with the exquisitely fluffy quiche can tell you that the food is nothing short of divine. It's the kind of food that begs you to slow down and savor it. A meal here is enjoyed just as much in the tasting as it is later when it lingers in the memory of your tastebuds.
"It's quality. People come back for that," said Michelle Meissen, Belka's fiancée, who has joined him in running the restaurant. "Before I met Marek, before I started here, I didn't know that everything was fresh. Everything is made in house—the quiche, the bread, everything."
That quality is what Meissen attributes The French Bakery's extraordinary staying power to. One of the founding storefronts at Shelter Cove Towne Centre, the bakery will celebrate 10 years in its current location this year. And that's not the only thing they're celebrating. What started out as simply trying to separate the takeout and dining areas has evolved into plans for a VIP lounge at the top of The French Bakery.
"It's not going to be big, but that's part of the appeal. Just a few small seating areas, maybe a firepit; we're still working out the details, but it's going to be a very chill spot," Meissen said. "And, of course, it's going to take advantage of the scenic views we have."
Located as it is on the water's edge at Shelter Cove, The French Bakery commands some of the most stunning scenery on the island. From here, you can take in the whole of Broad Creek in a stunning panorama of water and sky. And that's just from ground level. Atop the building in a VIP lounge, the view will take your breath away.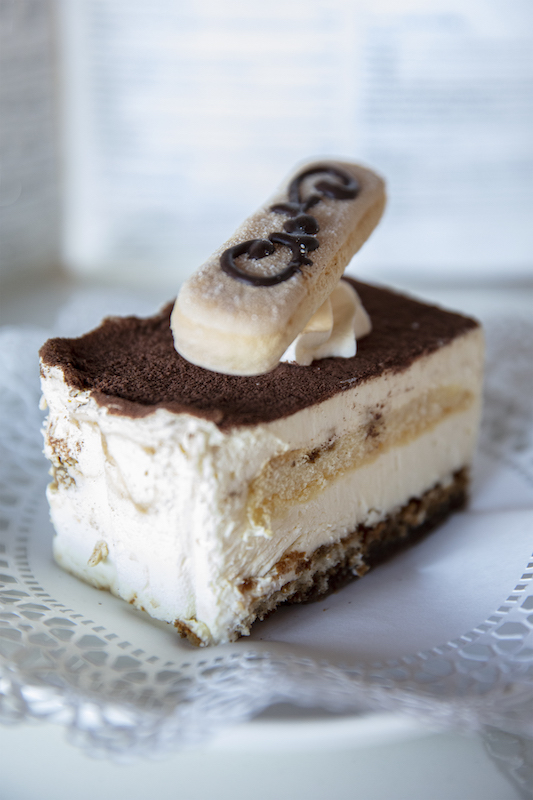 "The sunsets here are just gorgeous, so this will really give us a chance to capture that," Belka said. "And I don't think there's going to be a better spot on the island to watch the Shelter Cove fireworks in the summer."
Belka is currently working with Pearce Scott Architects on the upstairs VIP lounge, so stay tuned for details. True, you may get a little impatient waiting for updates, but we have just the remedy for that. Grab a seat at The French Bakery, take that first sip of velvety black espresso, and enjoy a meal that puts a premium on taste over haste.
The French Bakery is located at 28 Shelter Cove Ln. Call (843) 342-5420 or follow them on Facebook.
---
The French Bakery's own "Carb Fairy"
The French Bakery's dedication to freshness is legendary. Every morning, while the rest of us are still in bed, owner Marek Belka and his staff are up and in the kitchen, creating the day's assortment of pastries, muffins, breads and cakes.
But fresh isn't forever. When The French Bakery closes for the day, its unsold product is still delectably tasty but doesn't live up to Belka's exacting standards. So, what's to be done with these leftover culinary artworks?
"I started a program where we can donate it back to the community," Michelle Meissen said. Inside the bakery, she's helping run the place. But once she's out in the community giving away delicious baked goods to worthy organizations, you can just call her the "Carb Fairy."
"I tell people, 'You've been sweetened,'" she said with a laugh. "I've been going out every day, giving back, whether it's to the schools, or to volunteers at places like The Boys & Girls Club or Hilton Head Humane. It's been very rewarding."
Isn't that sweet?