At age 19, Hilton Head native Lester Young Jr. found himself facing a life sentence in prison—a daunting reality that could have stifled his potential. However, he embraced the challenge, determined to turn his life around and positively impact the lives of others.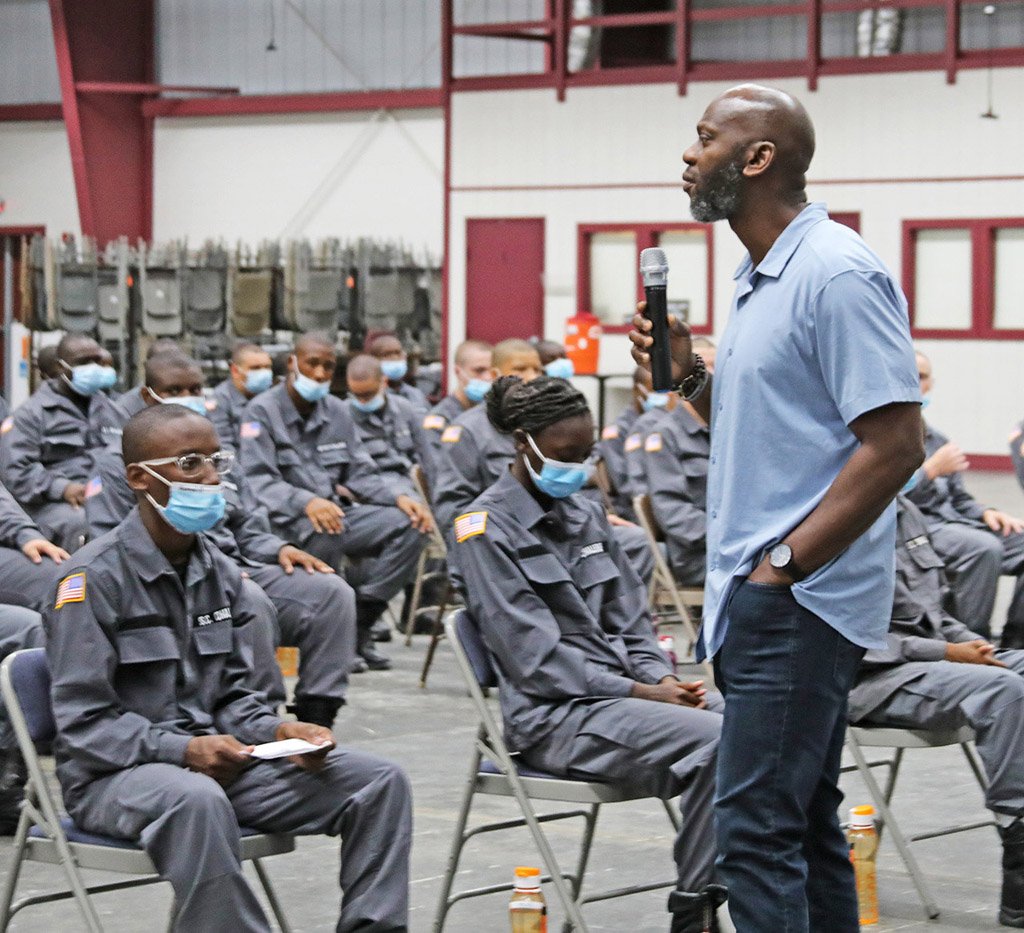 Hilton Head Island native Lester Young Jr. speaks about the power of redemption and transformation. 
Despite entering prison without a formal education, Young's thirst for knowledge propelled him to defy the odds. With unwavering support from his family and friends, he not only earned his G.E.D but also embarked on business management courses through Ashworth University, pursuing education through mail correspondence. This drive for self-improvement set the stage for his remarkable journey ahead.
Inside the confines of the prison walls, Young's commitment to education extended far beyond his personal growth. Collaborating with the prison chaplain, and with the warden's support, he became a beacon of change, crafting templates, outlines, and programs that provided education and mentorship to incarcerated individuals. Even today, these initiatives continue to shape lives within the prison system.
Young's transformative efforts didn't end upon his release on May 15, 2014, after 22 years and five months of incarceration. Rather, this marked the beginning of a new chapter dedicated to inspiring and empowering others. He went on to publish two books that encapsulate his journey and the principles of redemption he embodies. In addition, as the founder of the not-for-profit organization Path2Redemption (www.Path2Redemption.org), he is impacting the lives of many others as a dedicated advocate and organizer for fair-chance hiring, housing, and youth mentoring for those with felony convictions. Founded in 2015, Path2Redemption's mission is to provide aftercare assistance for formerly incarcerated individuals with their transition back to society.
Young will be sharing his powerful story and his important message about the power of redemption as he takes the stage at TEDxHiltonHead on Saturday November 4 from 2-5 p.m. at the Arts Center of Coastal Carolina. This year's event, "The P_wer Of", will feature eight dynamic speakers who have used the power of their unique passions and personal journeys to create real change in their communities to make a positive change in the world. Young's "Idea Worth Spreading" will highlight his own journey as well as how providing individuals with felony convictions the chance for employment, housing and education—and treating them with dignity—is a step toward breaking down barriers and promoting a more just and compassionate community.
"I spent 22 years and five months incarcerated, and during that time, I personally experienced the discrimination that stems from having a felony conviction—even one that was over 30 years old," Young said.
Young's influence extends to the realm of policy change and societal reform including collaborating with Steve Benjamin, former mayor of Columbia, S.C., to successfully champion the statewide "Ban the Box" ordinance, granting those with past convictions the opportunity to complete applications without facing discrimination.
"Being denied a second chance in the workforce was emotionally taxing, and I'm determined to help others comprehend that individuals with felony convictions are human beings who are essential to our society," Young said. "My journey underscores the need for a fairer perspective, one that recognizes their worth and potential for contributing positively to our communities."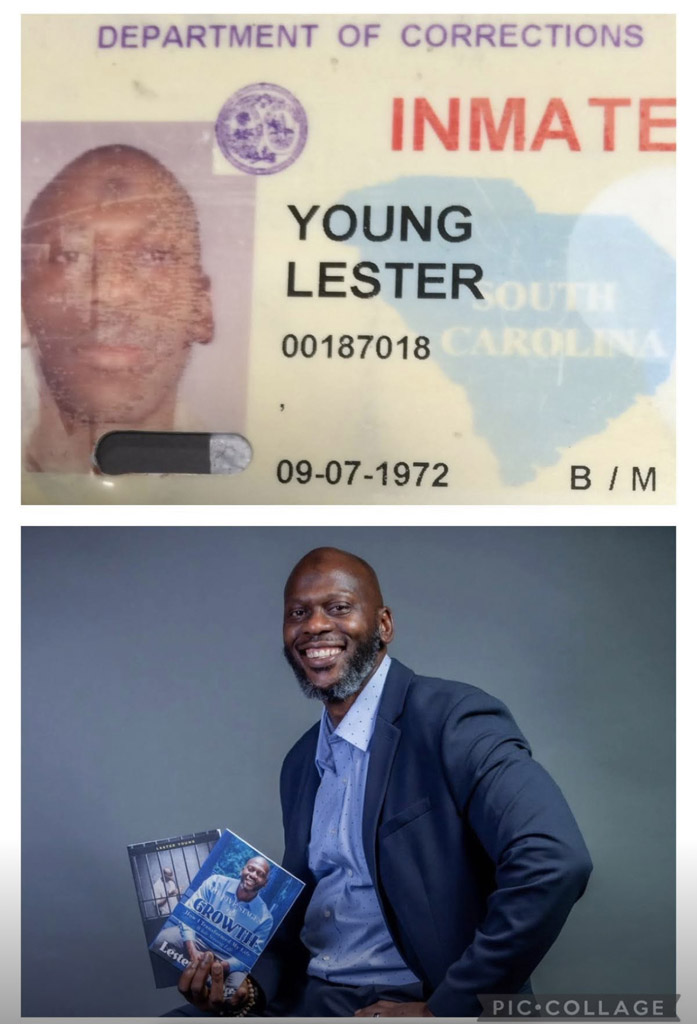 Young's journey encapsulates the essence of redemption, resilience, and the transformative power of education and empathy, and his dedication to uplifting others and advocating for a more inclusive society stands as a testament to the potential for positive change within every individual. Through his life's work, Young paves a path toward a brighter, more compassionate future, and he's excited for what he hopes people will come away with from his inspiring TEDxTalk.
"People with felony convictions are human beings who deserve the opportunity to rebuild their lives and contribute positively to society," said Young, who, in September 2020, achieved a significant milestone, receiving a full pardon from The State of South Carolina. He now aids others in navigating the complex process of applying for pardons to ensure they, too, have a chance at redemption and a fresh start. "Embracing rehabilitation, second chances, and the belief in human growth, we should support the restoration of their rights, which not only reduces recidivism, but also fosters social and economic benefits, upholds principles of equality and justice, and recognizes the potential for redemption and growth."  
TEDxHiltonHead will take place on Saturday, November 4 from 2- 5 p.m. at the Arts Center of Coastal Carolina, 14 Shelter Cove Lane, Hilton Head Island. Tickets are available and can be purchased at artshhi.com. For more information and the complete lineup of speakers, visit tedxhiltonhead.com.