Hardee Greens Vertical Gardens aims to serve, strengthen, and sustain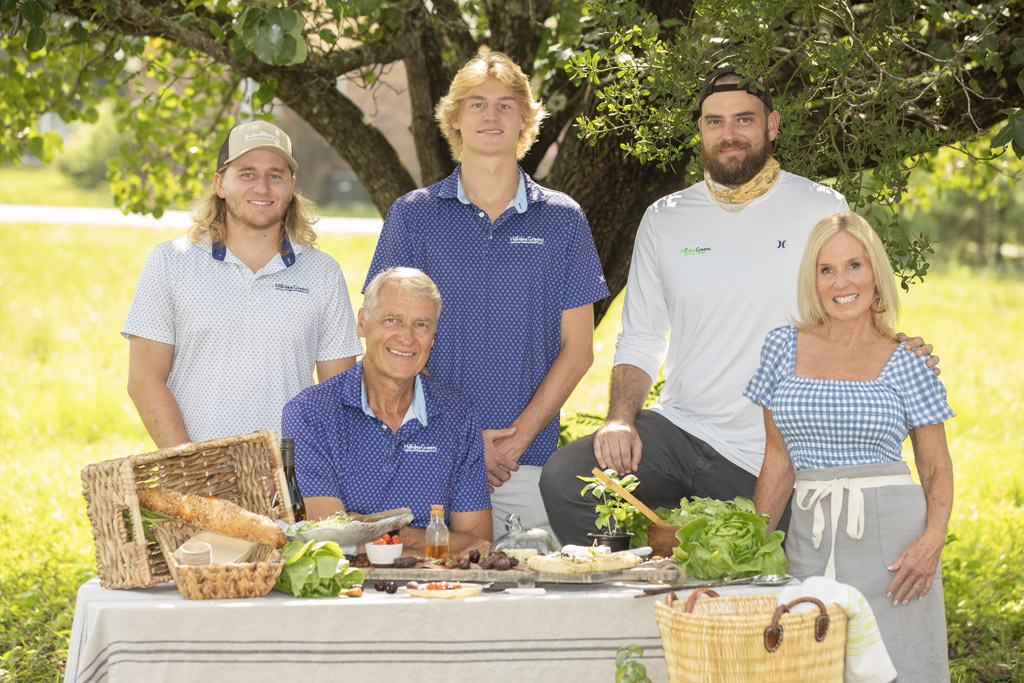 The Harsta Family of Hardee Greens; Chase, Roel, Logan, Eric and Jennifer
In early 2020, people around the world were beginning to feel the effects of the COVID-19 pandemic in all sorts of ways. In fact, a variety of sources, including the National Institutes of Health (NIH), the National Library of Medicine (NLM, and the National Center for Biotechnology Information (NCBI), report that COVID-19 affected the world's socioeconomic and food security more than any other infectious diseases.
Food industries' workers were moderated, which caused food factories to reduce or slow down their production. Airline closures, national and international restrictions, and lockdowns disrupted the food supply chain. These, along with structural weaknesses in the world food system exposed more people to food insecurity and awareness of acute hunger. Physical distancing, school closures, trade restrictions, and lockdowns further increased the nutritional challenges, disrupted agricultural production, and concerned millions of people about access to adequate food.
It was then, amid the upheaval in the food industry, that Jennifer and Roel Harsta changed the path of their careers and, together with their sons, founded Hardee Greens Vertical Farm in Hardeeville.
Mizuna Greens are a unique mild-flavored mustard green. Here they are shown ready to harvest.
"Hardee Greens was born as an answer to supply chain disruptions seen during the recent pandemic and a desire to see the region become more healthy, sustainable, and independent," Jennifer said. "And by the way, if you don't already know, the area where we all live—the Lowcountry—is a food desert. So, it wasn't surprising that we experienced food shortages."
Additionally, the Harstas began questioning the quality and "freshness" of food that was being trucked from across the country from California and imported from other countries. During the lockdown, Roel started researching the vertical farms industry to explore how they operated and what they were able to produce. Once he was armed with information, he called a family meeting to discuss his findings where he made a presentation to Jennifer and their three sons. After Roel's presentation, they were all in and ready to commit to what vertical farming might mean to this area—an area they love.
"We raised our family here in the Lowcountry for 22 years," Roel said. "We are invested in the Greater Bluffton and Hilton Head Island community. We have seen it transform over the years and now grow exponentially. It's an exciting time to bring this new form of farming to our area."
Mustard "Wasabina" Greens are laid out with a picnic spread of almonds, dates, tomatoes and an assortment of cheeses. These greens taste like wasabi and make an excellent accompaniment to a charcuterie board. 
Back story
Jennifer is a North Carolina native who graduated from East Carolina University in Greenville, North Carolina, with a Bachelor of Fine Arts in dance. She owned and operated a dance school in Wilmington, and upon marrying Roel, they moved their family to Bluffton in 2002 to raise their three sons. Prior to launching Hardee Greens, Jennifer founded and operated Kindermusik Kids of the Lowcountry, a children's movement and music class. She served as the fundraising chair for the Hilton Head Island Children's Museum and was an active parent volunteer at her sons' schools. She also served as a development specialist for Young Life Developing Global Leaders Program, connecting sponsors and building relationships with international students in developing countries. Jennifer's passion for family and service is a driving force behind Hardee Greens.
"My goals with Hardee Greens are to serve and strengthen the community, while coming alongside area farmers—not as competition, but as a complementary and collaborative addition to the local landscape," she said.
Roel started his first business at the age of 23. From there, he was able to travel the world, leading him to his first project in the United States. He moved to Wilmington, North Carolina, where he started a second business called Global Process Automation (GPA) in 1996. He grew the company from a sole owner/operator to 50 engineers doing automation projects in six states across various industries including pulp and paper, power, pharma, and chemical plants.
In 2018, Roel retired from GPA after 22 years. Still actively involved with three partners that bought the company, he established Professional Company Coaching to provide business-to-business coaching to help them establish healthy work boundaries to prioritize family time and healthy relationships.
Working together on a variety of ecological and service projects, Jennifer and Roel volunteered for Water Missions in Belize, Central America for two-and-a-half years, serving in the foreign mission field to provide safe, sustainable water systems to rural villages. Roel's mission for Hardee Greens is born from that same passion for safety and sustainability.
"My goal is to ensure that everyone can have fresh, hyper-local, nutritious high-quality produce accessible 365 days a year," he said, "but we are also thrilled that we are helping address even larger issues, such as helping reduce the carbon footprint of trucking produce across the country, using less water and less land, and providing reliable availability. As an engineer who specialized in process controls/automation, I was fascinated with the technology support behind the vertical farm concept."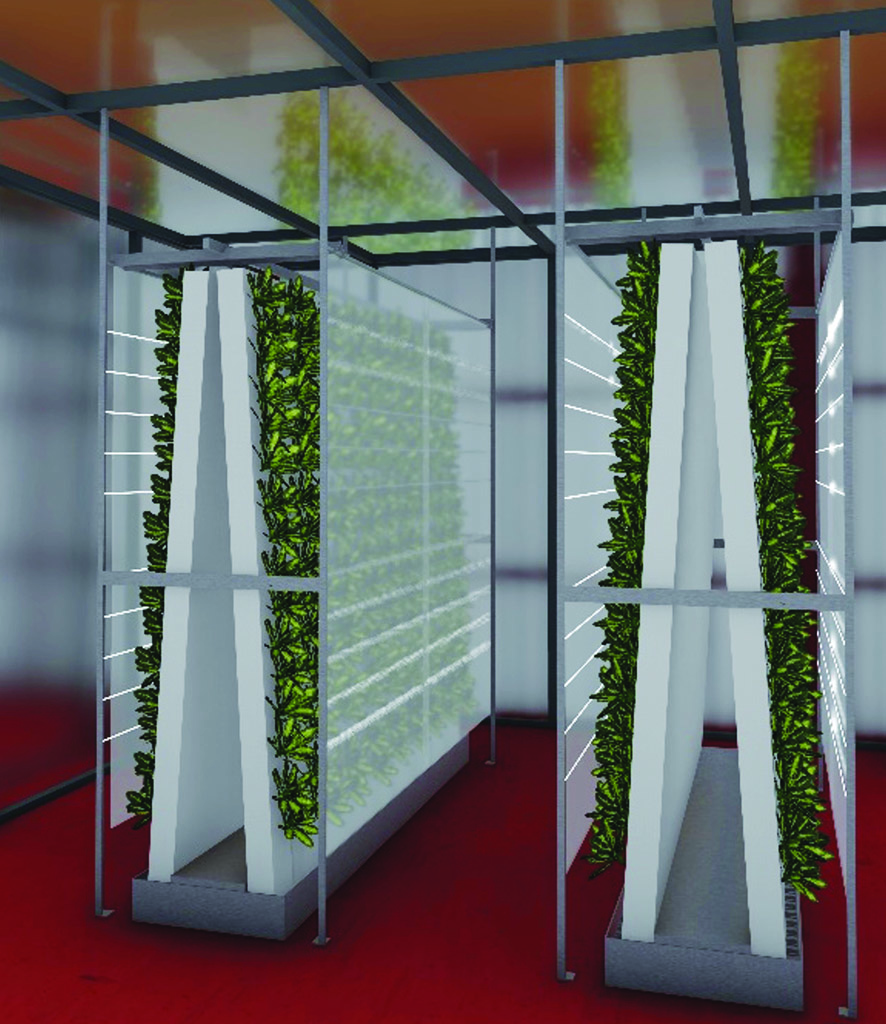 The Hardee Greens vertical farm wll have 672 catridges totaling 12-acres of herbs and lettuces. 
The sanctuary
The Hardee Greens Vertical Farm is in downtown Hardeeville at 45 Randall Street in what was formerly an abandoned church building.
"When we found the building, it could hardly be seen from the street because of the overgrown bushes," Jennifer said. "But once uncovered, we just knew it was our place. We purchased the property in December, and since then, we have been renovating and repurposing the church to house 12 vertical acres in the sanctuary."
The sanctuary is now a controlled environment with three grow room labs where the Harstas will grow microgreens, herbs, and greens (lettuces).
Vertical farming
According to the Harstas, many people have a preconceived notion that vertical farming is all hydroponics, which is not the case. While many farms grow their plants in water, Hardee Greens grow in soil. Each of the vertical acres has 56 seed cartridges that are packed with non-GMO seeds, the richest mineral- and nutrient-packed organic soil made just for vertical farming, producing a strong, vibrant, flavorful rooted plant. The Hardee Greens Vertical Farm will have 672 cartridges totaling 12-acres of herbs and lettuces. Additionally, they will grow 192 trays of microgreens in a similar environment.
"Plants need water, light, nutrients, and atmosphere (air, humidity, temperature), and vertical farms produce crops with 70 to 90 percent less water than field farming," Roel explained. "Our watering systems recycle from a catch basin below the plants back to the top of the cartridge, which stands about 6.5 feet tall, while our lighting, temperature, and optimum atmosphere conditions are replicated with technology. Since our farming takes place indoors, we are not impacted by seasonal weather fluctuations like outdoors, plus we are also herbicide and pesticide free."
Roel is Dutch and grew up in the Netherlands, a very innovative and forward-thinking country. He has always followed technology development coming out of his home country and has seen a lot of the vertical farming industry there. Because he's had a real interest in this area of agriculture, he first consulted with a farm developer in the Netherlands, which further piqued his interest. Last year, however, he received a valuable education in Philadelphia, where he met the folks from Local Grown Salads. He had looked at several other U.S. vertical farm entities but found that the technology at Local Grown Salads was superior, so the Harstas decided to use them as equipment suppliers and for company training.
"As a Hardee Greens team, we have had scientific, technology and hands-on training at their grow lab as well as on site at our facility in Hardeeville, along with Produce Safety Alliance Training courses," Roel said. "We are also proud to announce we have received membership in the Certified South Carolina Grown branding program."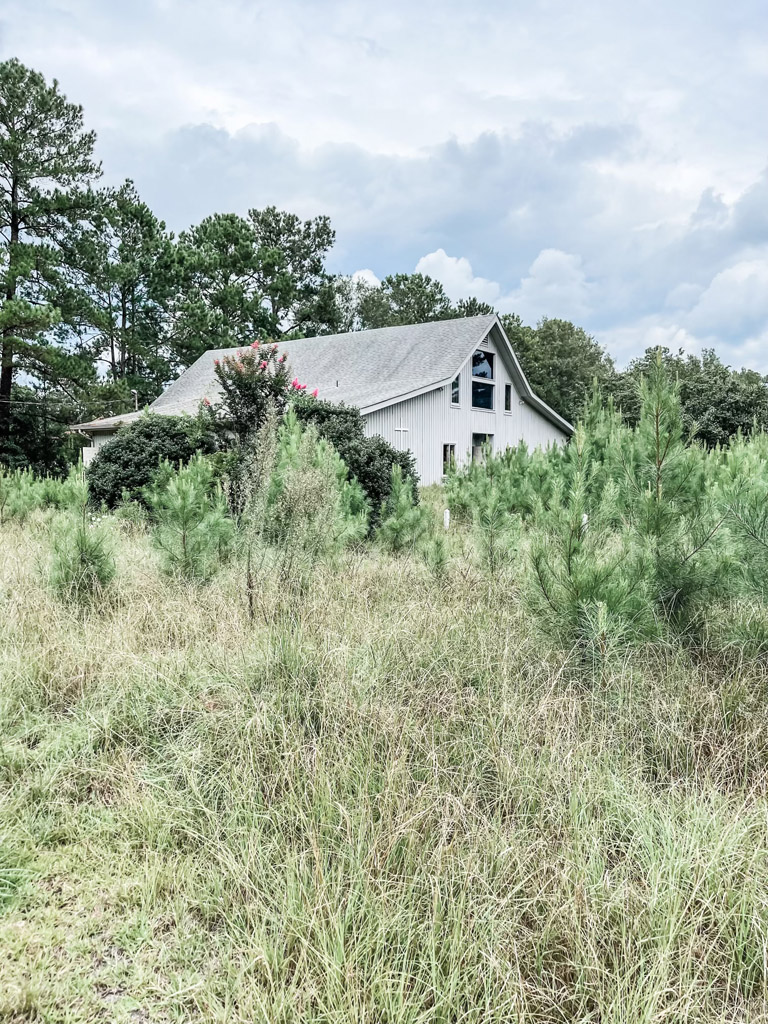 The farm is located in Hardeeville, in what was formerly an abandoned church building. 
The process
The Hardee Greens growing system uses a process called oxyfertigation that grows a more nutritious, hardier vegetable more quickly and has far less waste than traditional methods. This means Hardee Greens are infused with extra oxygen into the water and plants to grow a better vegetable and herb.
"Like our website says, 'it's not magic, it's just science,'" Jennifer said.
Temperatures matter. The Harstas report that the microgreens seem to be growing quite well in a little bit higher temperature, +/- 80 degrees. Many of the herbs and lettuces will require a bit lower temperature. Each room has its own HVAC system that will allow the Harstas to adapt the temperature as needed to create a perfect condition and product.
While they are not yet growing vegetables, that is a market they intend to pursue, especially strawberries and cherry tomatoes. "We've been asked by several local chefs and someone with a local produce distribution business about fruits and veggies, so we think this would be a hot item on the market," Jennifer said. "But first things first … herbs, greens, and microgreens."
Market focus
Currently, the Hardee Greens market is focused on local chefs and restaurants within 100 miles or less, with the goal that whenever they harvest, they can deliver to the consumer within an hour to a few short hours. The transport time is minimal, and therefore, local chefs, communities, and markets will receive the freshest product.
"We are committed to getting our greens on your fork as soon as possible—from our farm to your favorite local restaurant chef, caterer, specialty market, and farmers market," Roel said. "It is possible that we might evolve into retail one day, but for now and in the coming months, we will be in some specialty markets around town."
Upcoming events
The city of Hardeeville and Hardee Greens are partnering to create a farmers market. The city is building a parking lot right beside the vertical farm building, which is where the market will occur. 
"It's the perfect location and set up, and we are thrilled to be asked to spearhead this new event for the city," Jennifer said. "It gives us a chance to support our area farmers and producers and add interest to the city's community outreach."
Recently, too, they have been able to showcase taste tests of their microgreens at the Palmetto Bluff and Oldfield farmers markets. Another component of the business that the Harstas are excited about is an education program they are developing with a USCB friend and some other local educators for agri-tourism.
"We will work with local schools to host field trips for children and adults of all ages to learn about the differences between indoor vs. traditional outdoor farming, to experience chef's tasting events, or dig and plant in an outdoor garden space. These specialty events will be fun for young and old alike."
Future plans
With the current business in Phase 1 and the additional acreage the Harstas own with the church property, they are already dreaming big for Phase 2 and possibly Phase 3. Their sons, Eric, 33, Automation Specialist and Operations; Chase, 22, Facility Manager and Operations; and Logan, 20, Production and R&D (when away from USC Darla Moore School of Business) are each involved in running Hardee Greens, and they are excited to be involved from the grass roots of this new family venture.
"As we learn and grow as a family in business with the Don Ryan Center for Innovation, we are dreaming together, troubleshooting together, being challenged together and so much more," Roel said.
The whole family agrees there is nothing more special than family, and what makes theirs even more special is growing (literally) a family legacy together.