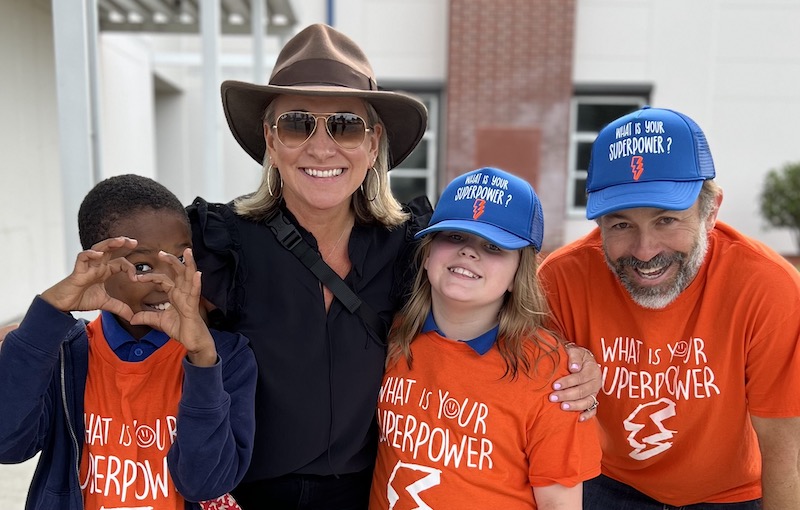 The CH2 crew spent a few days in late March producing a music video about inclusion with some of the students in the Jasper County School District. Read all about it on page 50 in Becca Edwards' article, "What is Your Superpower?"
---
Every time I think about the enormity of deciding to bring a child into this world, my head explodes. Pops right off my body and heads to points beyond. And yet, 385,000 babies are born every single day.
I am in awe of the unbridled confidence of these parents who choose to attempt this daunting task of conceiving a tiny helpless being and then raising it to be a healthy, productive member of society who brings joy to others and hopefully leaves the world a little better than he/she found it. Then I decided to look a little deeper on the old interwebs and found that, according to a report published last year by UNFPA (The United Nations Population Fund), nearly half of all pregnancies are unplanned. Interesting.
Raising children is the most difficult task you will ever choose to embark upon, and you can't just tap out midway through if you decide that perhaps it's not your dream job. As Sheila Tucker states in her article on page 85, "Momming is hard."
Almost this entire issue is dedicated to the topic young people. Our May issue generally is, with one of the most anticipated sections we do each year: Kids Camps. Just because it is summer doesn't mean the learning and fun should stop. Find out which extracurricular activities are available to your children on page 67.
Mother's Day is Sunday, May 14, and we've scoured some local boutiques for gift ideas. Check out page 32 and 48 for some items that will make Mom smile. My sister and I always enjoy taking our mom out for brunch; it's a family tradition that makes everyone happy. Just be sure to make reservations early!
There are many local charitable organizations that serve those in our community who need a helping hand, and in keeping with this month's theme, we highlighted a few that are focusing on children and youth. PD Cares is one such organization, and with this year's grants of over $60,000, they assisted 20 charities including Second Helpings, The Children's Center, and the Outside Foundation.
In "Risky Business" (page 81), Linda Hopkins introduces us to The Lowcountry Alliance for Healthy Youth, an organization started after a tragic car accident took the life of a 17-year-old driver and seriously harmed her four passengers, leaving one paralyzed for life. The CliffsNotes version of what they do can be boiled down to raising awareness of how harmful alcohol and drugs are to everyone—but especially to those younger than 25 whose brains are not yet completely developed.
Our Neighborhood Stroll highlights Haig Point on Daufuskie Island this month. Be sure to watch our social media channels for some fun content showing off this quirky little island.
There is so much good stuff in this issue—for parents, and for people like me, who may not want to take on the entire job but would like to know how they can help our local kids, either by showing up, donating funds, or raising awareness.
Have a wonderful May!