Chances are that if you've been diagnosed with an accident-related injury or a disability or disease affecting your body's ability to move or function properly, then you've visited a physical therapist (PT); and likely your visit was to BenchMark Physical Therapy, one of the area's most prominent and recognized providers. Founded on providing exceptional patient care, empowering clinicians with the best possible education, and giving back to the communities they serve, BenchMark therapists know that connecting with patients on a personal level builds trust that is crucial for ensuring positive outcomes in any physical therapy experience.
BenchMark Physical Therapy has more than 1,100 clinics nationwide and is part of the highly regarded Upstream Rehabilitation family of clinical care. Since 2015, the health center has serviced the coastal market (Georgia and South Carolina) with the mission to serve and treat patients promptly with integrity, honesty, and compassion. With Beaufort County offices conveniently located in Sea Pines, Sun City, Bluffton, May River, Okatie, and Beaufort, their reputation for best-in-class patient care and unparalleled customer service, combined with local and regional density, makes BenchMark the provider of choice for patients and referral sources in the area.
Leah Woods, PT, DPT, ATC, OCS, is the regional vice president for BenchMark Physical Therapy's coastal market, and she currently oversees 36 established clinics. Woods, born and raised in Gwinnett Country, Ga. (northeast of Atlanta), earned her doctorate in PT from Armstrong Atlantic State University, then later completed a residency program and became licensed as an orthopedic certified specialist. She is also a certified athletic trainer, graduated from the University of Georgia. Woods moved to the coastal market four years ago to assist with continued growth and the clinic's mission of providing exceptional care throughout the Lowcountry where her clinics stretch from Charleston, South Carolina, down to St Mary's, Georgia.
In her role as RVP, Woods has been instrumental in furthering the growth and development of the coastal market by researching community needs and patient convenience to determine where new clinics should be located. Additionally, Woods serves as a leader and mentor for clinic directors and new graduates. 
"Mentorship and investment in both our clinical teams and our community is an area of emphasis to which I devote a lot of my time," Woods said. "I have made an intentional investment to developing the BenchMark teams and providing continuing education opportunities for our staff by delivering a PT health care model that provides access, evidence-based outcomes, and strives to provide a remarkable experience for the patient." 
Apart from the patient experience, Woods strives to set an example of leadership in her community. Woods and her husband Blake reside in Bluffton. Together 14 years and married for nine, the couple have two children, daughter Norah Grace (five years) and son Crew, (two years).
"We are very involved at Lowcountry Community Church, where Blake works as the visual arts director," Woods said. "Our kids are regulars for swimming lessons, and we love to be outside at the beach and the parks with other kids and families. We strongly believe and seek to model that our civic involvement and outreach aligns with our servant leadership and that what we do in our communities—as in our business—is important to our success. We want our patients to recognize the BenchMark family as a part of the neighborhood no matter which location they visit." 
BenchMark employees strongly support many non-profit programs and organizations. In fact, each full-time employee receives a paid charity day in which they can give back to their local community.
Pillars with Purpose, the philanthropic arm of Upstream's family of care, is comprised of six specific funds—one general charitable giving fund, and an employee hardship fund. Pillars with Purpose aims to create lasting, positive change in Upstream communities.
In 2021, The Sole Purpose Challenge was completed with non-profits "Modest Needs" and "Eco Sneakers" through Pillars with Purpose. Through these partnerships, team members can follow the giving and watch their reach expand across the company's footprint. These philanthropic efforts support individuals in the community who may need at-home physical therapy equipment, their lights kept on, food on their table, or a roof over their head, as well as provide shoes for those who have none.
"Service outside of our walls is a part of our mission statement and values supported by Pillars with a Purpose," Woods said. "We believe that by investing in our community, we are investing in our patients."
These purposeful details are what have propelled BenchMark to the forefront of the industry, and as the population continues to grow and the need for more physical therapy clinics expands, the team is committed to staying ahead of the curve. BenchMark clinics offer programs and treatments that patients may not find elsewhere, such as trigger point dry needling for acute and chronic pain. It involves inserting a filament needle into a muscle spasm to disrupt the pain message being sent to the brain.
Likewise, instrument-assisted soft-tissue mobilization is a hands-on treatment to relieve pain from soft-tissue injuries. Physical therapists use special tools to improve blood flow and scar tissue mobility, decrease muscle spasms and improve healing.
More information on the exceptional therapies is available on the new-and-improved BenchMark website (benchmark.urpt.com) where new and established patients can easily navigate to learn about the different conditions, treatments, and programs available at the various Lowcountry locations.
"Everyone is welcome at BenchMark," Woods said. "We strive to meet each individual patient where they are, whether they are recovering from a sports injury, surgery, deconditioning following COVID19, cancer, or changes in their health status. We are here to meet you where you are in life and recovery as well as your goals and ambitions."
Through exceptional care and remarkable experiences, BenchMark strives to be the outpatient provider, employer, and partner of choice.
---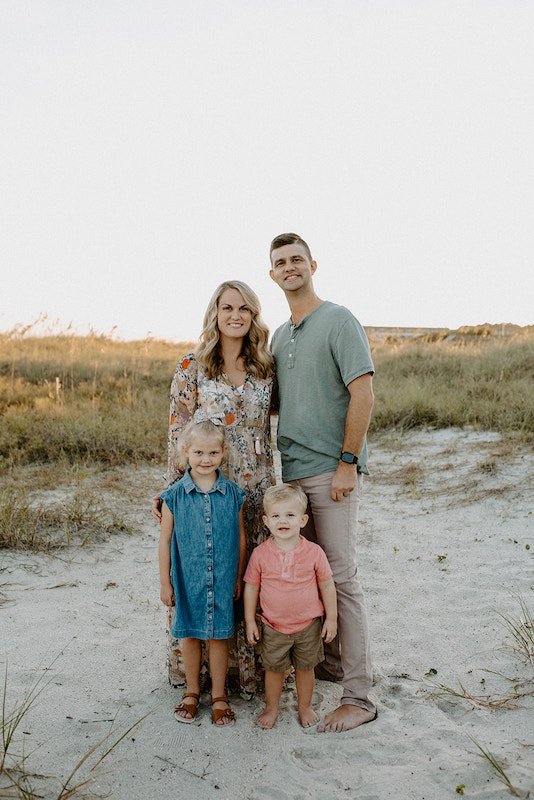 About BenchMark
Beaufort County clinics: Sea Pines, Sun City, Bluffton, May River, Okatie, and Beaufort.
Clinic services: Orthopedic physical therapy, including manual therapy, injury prevention, return to performance, total joint replacement, concussion management, and vestibular rehabilitation programs.
Regional vice president: Leah Woods, who lives in Bluffton, with her husband and two children.
More information: benchmarkpt.com