Taking a class at CycleBar Hilton Head offers an unforgettable encounter with energy that will leave you rinsed out, inspired, and powered up. For the past six years, CycleBar Hilton Head has used this energy to overcome adversity and build a strong community whose focus is good health and good vibes.
Overcoming obstacles is something CycleBar owner Katie Knowles does well. "Just 10 days after we opened our doors, Hurricane Matthew hit," Knowles said. "We had to shut down for 30 days, and when we reopened, we were faced with growing a new business in a community that was rebuilding."
Following Matthew, more bad weather and a global pandemic forced Knowles to shut her doors. In fact, since she opened CycleBar, Knowles has not been able to stay open consecutively for even a full year due to some extenuating weather or circumstance beyond her control. Yet, true to her mission, she keeps riding and just gets stronger.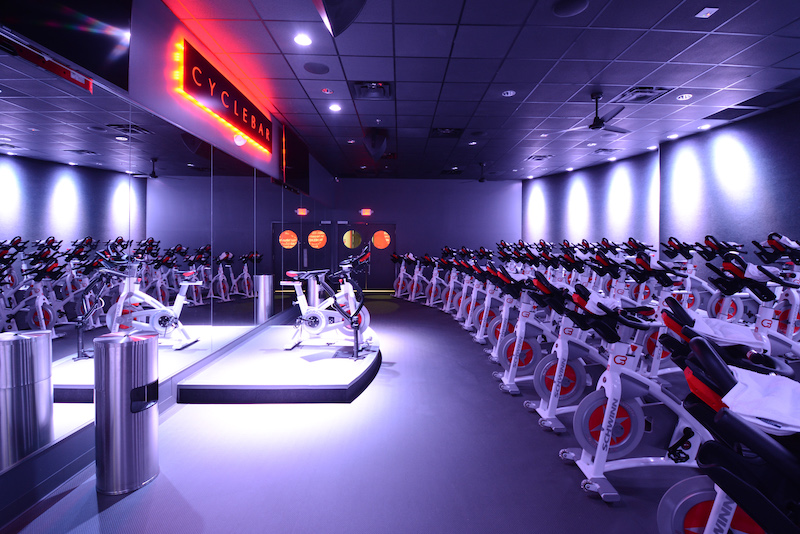 "During the pandemic," she explained, "we had to re-open with a completely different mindset. For almost a year, we held classes outdoors. We had to wheel the bikes in and out every day to the Rollers parking lot. Due to limitations with our lease, we were unable to use our own parking lot, so we owe a lot to Rollers for allowing us to hold classes there."
Knowles also rented out the CycleBar bikes to different groups to stay afloat during the pandemic. 
She gives credit to her instructors for much of her success. Many of them have been with her since that first day and through every trial. "My instructors have stuck by me through everything," Knowles said. "As a result, we have built quite a camaraderie and support team. They have seen all the ups and downs I've been through with the different closures, and they always come back ready to go. Our members, too, have been so supportive. We are getting healthy together, facing challenges and trials together, and getting stronger together."
The class experience
The classes at CycleBar are different each time, and there are five formats from which to choose. The CLASSIC class is the basic 45-minute ride with something for everyone. It is a rocking mix of strength, endurance, challenges, hills, and drills. The PERFORMANCE class is a race/stats-driven 45-minute class that allows you to up your game using CycleStats technology, group challenges, and rider competition to challenge you. The CONNECT class allows you to unplug. Monitors are turned off and participants tune in to the rhythm of the music. The EMPOWER class is a very athletic and more saddle-based ride where participants tap into their strength, power, and mindset. The XPRESS class is a 30-minute interval-packed, rhythm-based ride.
CycleBar also offers opportunities for community support with their CYCLEGIVES classes. These are exciting indoor cycling rides for companies, groups, and families to help raise funds that benefit a cause.
"One client's husband had cancer and the family had accrued tremendous bills," Knowles said. "She hosted a 45-minute class in our space, and all the money raised went towards alleviating their hospital bills."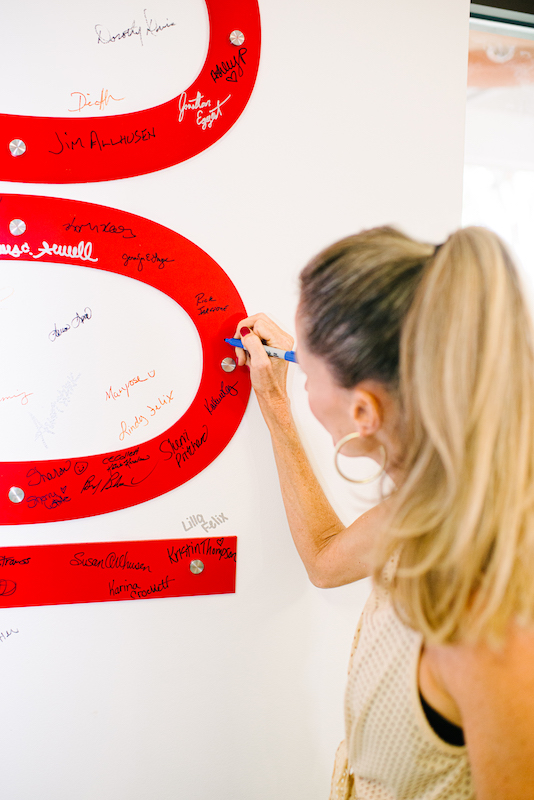 Join the ride
While you can always sign up for a class online at cyclebar.com/location/hilton-head, Knowles offers special deals for locals, so make sure to reach out to CycleBar before booking a ride.
"This is a great way to cross train with other fitness modalities," Knowles explained, "and the cardio component is great."
For more information, visit cyclebar.com/location/hilton-head or call (843) 715-2009.