Featuring the talented:
Amanda Cifaldi, Lola Campbell, Debbie Lowman, Tess Luechtefeld, Ashley Douglas, Tracy Moss, The Women of Butler & College, Nikki Jacoby, Meredith Bannon, Sarah Tiana, Elizabeth Abell, Alison Haynes, Maria Walls, Kathy Sangiuliano, Molly Spears, Cindy Creamer, Trish Lewis-Clark & Jeannie Peck, The Retail Women of Coligny, Emily K. Murphy, Lauren Remegi, & Marissa Barrett-D'Amico (Hilton Head Dermatology), Kimberly Kelly, The Ladies of CH2/CB2 Magazine, Tracy Dayton, Carrie Conway, Martha Stichweh, Leslie St. Amant, & Kelsey Watson Reid (Pilates Hilton Head) , Carolyn Baltz, Tierra Schaffer, Women of COAST by EXP Realty, Amy Kinasch, Wendy Harvey, Amy Sullivan, Christina Horton & Lily Nguyen (Windemere Insurance), Nikki Petitt, Beth DeAngelis, Maggie Vaigneur, Jennifer Green, Judy Backus, Pricilla Ortiz, Blake Schmid, Shannon Baltzegar, Michelle Elliott, Shear Miracle, The Beautique, Chef Lynn Michelle, Danielle Jeffcoat, Julie Janning, Salon Karma, Tisha Chafer, Karla Ramos, Christina Galbreath-Gonzalez & Alayne Lawson, Amber Mogan, Rachel Lively, Julie Parsley, and Laura Wuller.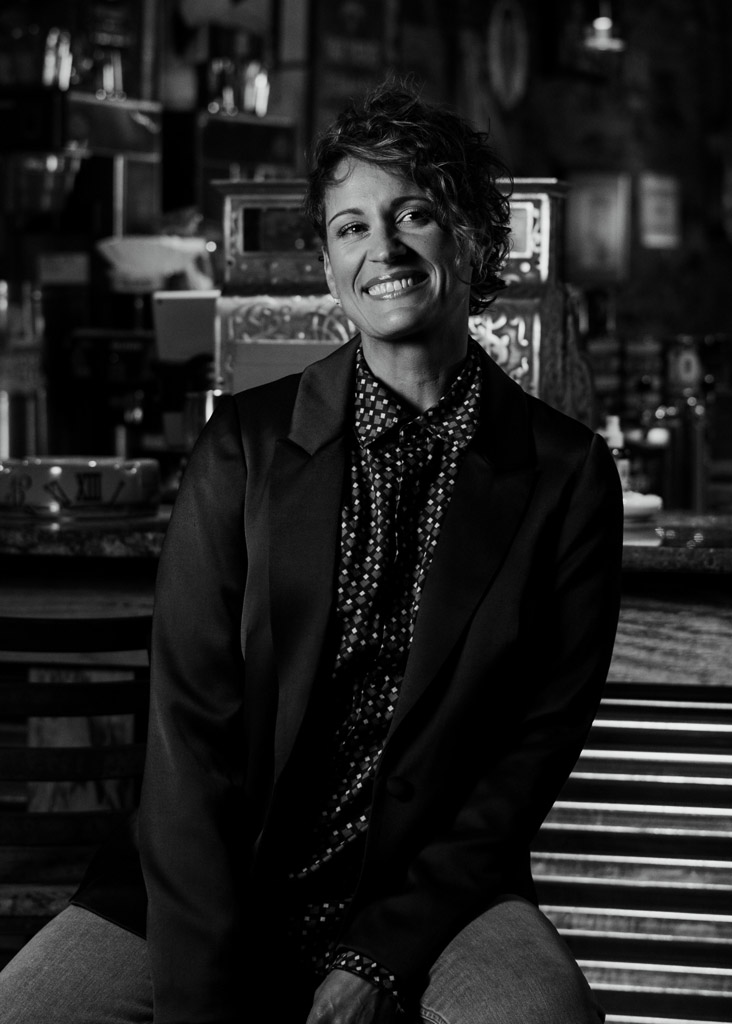 Amanda Cifaldi, Pomodori Italian Eatery, 1 New Orleans Rd., #1G, Hilton Head Island, SC 29928, (843) 686-3100, www.gopomodori.com
If there's one question you don't need to ask Amanda Cifaldi, chef and owner at Pomodori, it's "What's new with you?" Because the answer to that question has already been blazing across Bluffton, riding a tidal wave of excitement over the fact that Pomodori is now coming across the bridge.
"It's going to be right in Old Town on May River Road," Cifaldi said of her new location. "Bluffton has grown so significantly, we're grateful to grow right alongside it!"
The Bluffton location of Pomodori will have one slight difference from its Hilton Head counterpart. While the island location is renowned for a dine-in ambience that perfectly complements the heavenly Italian cuisine, the mainland branch will be more of a take out/fast casual concept, where you order at the counter and your food is brought out to you. "Bluffton has such a youthful and hip vibe, we're hoping to build on that feeling!"
"During COVID, we pivoted toward take-out only, and it went so well, I realized we could have a very good second business on our hands if we could only find the right spot," Cifaldi said.
That right spot wound up being the adorable cottage on 46 just next to the old Pepper's Porch building (soon to be Ma Daisy's Porch). Right in the heart of Old Town, it represents possibly the best location Cifaldi could have asked for. "The little place is so special; it feels like you're picking up food from your grandmother's house. We couldn't be more excited."
For Cifaldi, it's another chapter in her culinary career, from kitchens on Hilton Head Island to Italy and now in Bluffton.
"I'm really looking forward to this next leap of faith, especially since I'm taking it with a staff who have been with me for so long. It's been amazing to see their growth alongside the restaurant's. Bluffton, here we come!"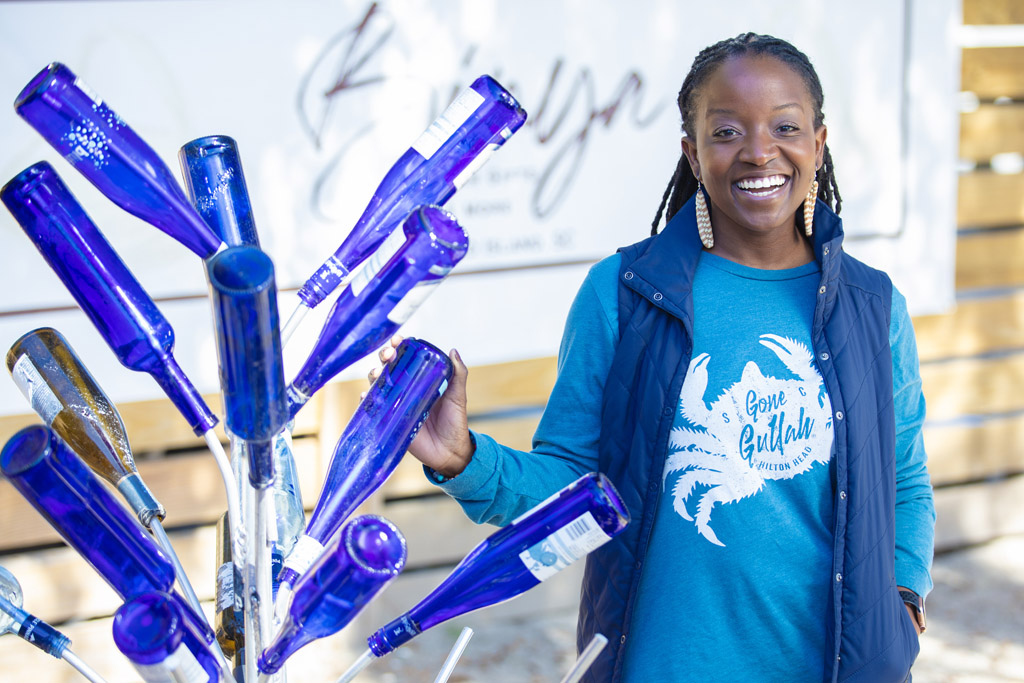 Lola Campbell, Binya, 556 Spanish Wells Rd., Hilton Head Island, (843) 715-9003, www.binyahhi.com
Did you have a mentor—someone who really helped you along the path to entrepreneurship? I did not have a mentor, but I had two professionals who helped: a business coach and a mindset/life coach. I learned valuable, but different, lessons from each of them. The mindset coaching was the thing that really allowed me to move forward in business—to sort of "make the quantum leap," although my coach would say I haven't taken that leap yet … that's something I'm working on. I also have been fortunate to have friends who are more seasoned entrepreneurs than myself, and they have given me tips and pointers along the way. I still feel that I have a lot to learn and often feel I do need a mentor to take my business to the next level.
Tell us something you wish you had known when you started on your career path—a bit of advice for other women in business.  I wish I had known that it was okay to be fearless in pursuit of my dreams. I had dreams of being an entrepreneur from day one but always thought that I needed a career/job to have security. I still sometimes allow thoughts like that to consume me. Had I been fearless at a younger age, when I had fewer responsibilities, I feel that I would have taken more chances and maybe have been much further along in my entrepreneurship journey with much more accomplished. But I am a firm believer in destiny and the path that God has carved out for each of us. So, this was just the path that I was supposed to take, and I guess it could be why I've ended up where I am, where I'm supposed to be. My advice to other women in business would be to move forward without fear while paying attention to the signs for your destined path (like your gut instincts), as best as you can.
Mountains or ocean? Ocean, hands down. I am an island girl. Water calms me, while invigorating and inspiring me at the same time.
What did you want to be when you grew up?  A doctor or a lawyer. When I was about 10 years old, I asked my dad which profession made more money—a doctor or lawyer—and he said they both were great careers. So, I decided I'd be a doctor. Looking back on it, I'm not sure why … the sciences were never a favorite. Anyway, I realized, in college, that I was not a fan of chemistry, so I bailed for business school and later became a lawyer.
Give us three qualities a leader must have. Courage, humility, and the ability to delegate.
What is one thing you are looking forward  to doing when you retire?  Traveling the world whenever I want to!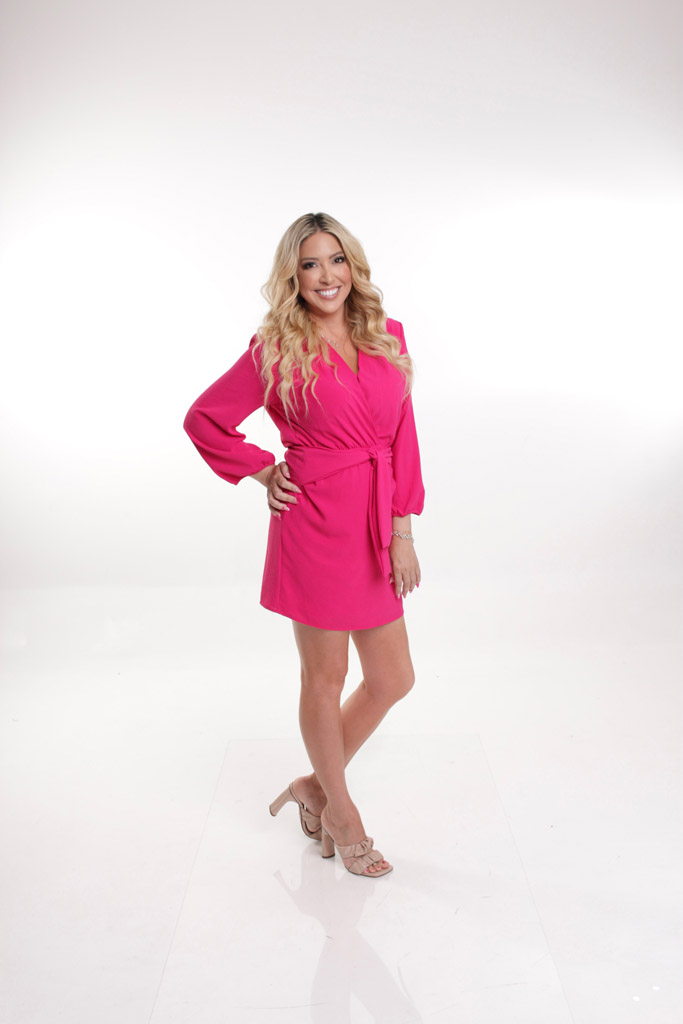 Tess Luechtefeld, Carolina Collective Dance, 4371 Bluffton Parkway, Suite 104  Bluffton SC, 29910, (843) 949-2109, carolinacollectivedance.com 
Growing up in the world of competitive dance, Tess Luechtefeld learned early on how both success and character are built on that stage. Even as the "real world" pulled her toward a degree in business, she found that she couldn't stop dancing. "Even at that early stage in my life, it was clear that whatever path I took, dance would remain my ultimate passion," she said.
Working with her California studio coupled her business and dance experience, but as a mother of two, she found herself wanting a different quality of life. "I wanted to find a more wholesome place to raise kids, and we'd vacationed in Bluffton. Right after that first trip, there was no question that a cross-country move was the right decision for our family," she said.
Making her way to Bluffton in 2018, she looked around for a studio where she might continue her lifelong love of dance but couldn't quite find the right fit. "There are a lot of really great options, but I was looking for something specific," she said. That something specific turned out to be Carolina Collective Dance, a gorgeous studio right on Bluffton Parkway. "It was God's plan to open this up. Going into our sixth season, we now have over 200 students and over 50 on our competitive team," she said.
At the foundation of what Luechtefeld built at Carolina Collective Dance, you'll find integrity and hard work. Supporting that structure is a fine-tuned technical curriculum, industry-current choreography, a hunger to compete at the region's highest level and a nurturing philosophy of mentoring, positivity and connection. 
Adding to the 'ap-peel' of the dance studio is a partnership with the Savannah Bananas that has launched Carolina Collective Dance into the national spotlight. Now in their second season as the official junior dance team of the Bananas, Carolina Dance Collective dancers have become an integral part of the "Greatest Show in Sports."
"It's so much fun. It gives them a completely different stage to perform on. You're always on—rather than three minutes on stage, the dancers are signing autographs and interacting with fans," she said.
Luechtefeld credits her teachers with helping create so many opportunities for these young dancers. "It took years to find the best teachers for our goals," she said. "They all come from a diverse background which allows our dancers to get a wide breadth of experience no matter what path of dance they choose to pursue."
And ultimately, building that opportunity is what it's all about.
"We care so much for the kids and want to create the most positive uplifting environment," she said. "At the end of the day, dance lessons are also life lessons. We are here to use dance as a vehicle to teach hard work, integrity, community, teamwork, resilience, and support."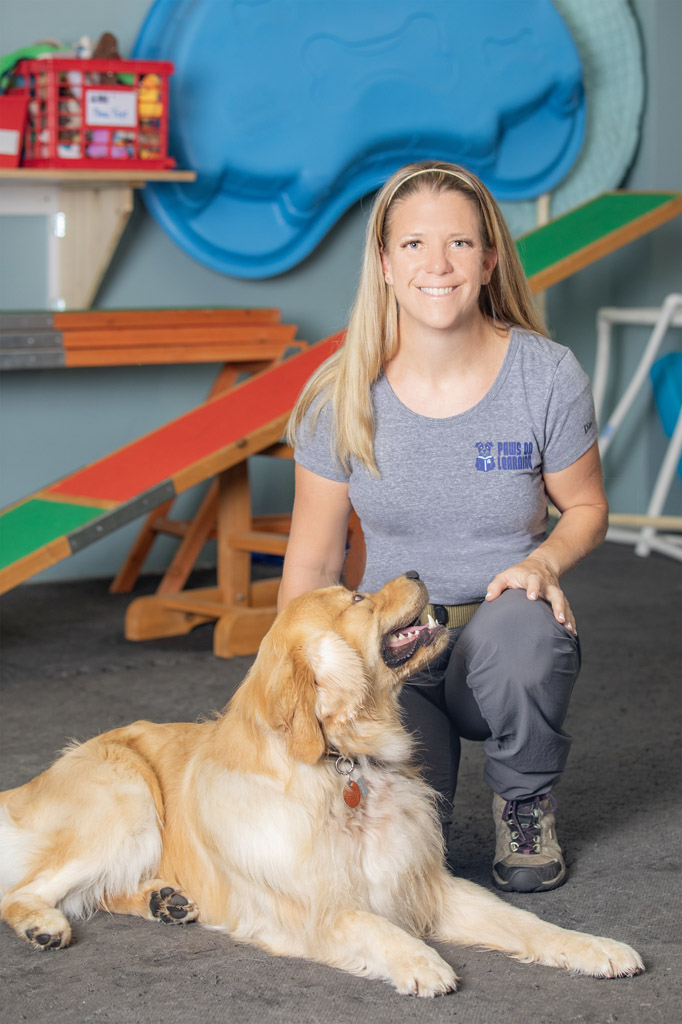 Ashley Douglas, Paws On Learning, 4 Hunter Road, Suite 4C, Hilton Head, SC 29926, (603) 540-2614, www.pawsonlearning.com
For Ashley Douglas, making the transition from teaching humans in a 20-year academic career to training dogs through Paws On Learning (now celebrating five years in business) was simply a matter of mastering one principle: To properly train a dog, you have to understand the dog as well as its owner.
Understanding the dog doesn't just mean knowing the individual pooch who needs training. It means understanding their pedigree and what that genetic heritage means.
"We've been breeding dogs for thousands of years for certain purposes. But, in 2023, most people don't buy a Border Collie to herd sheep or a bird dog to retrieve waterfowl. Most owners need to learn how to recreate their dog's purpose," Douglas said. "I go to two to three seminars a year studying ways we can train dogs so we can allow them the freedom to be dogs. I really try to provide dogs with opportunities to be as natural as they possibly can, while also being there to guide them."
Understanding the owner's needs is a bit more complicated. For that, Douglas requires the owner to be an active participant in the training. "It's a team effort. I provide the owners with the tools and teach them how to use them. The owners then must implement those tools. Training, supporting, and helping owners problem-solve is probably 90 percent of what I do," she said.
From the schoolyard to the dog park, Ashley Douglas has shown that anything on two legs or four can be trained, and she enjoys every minute of it.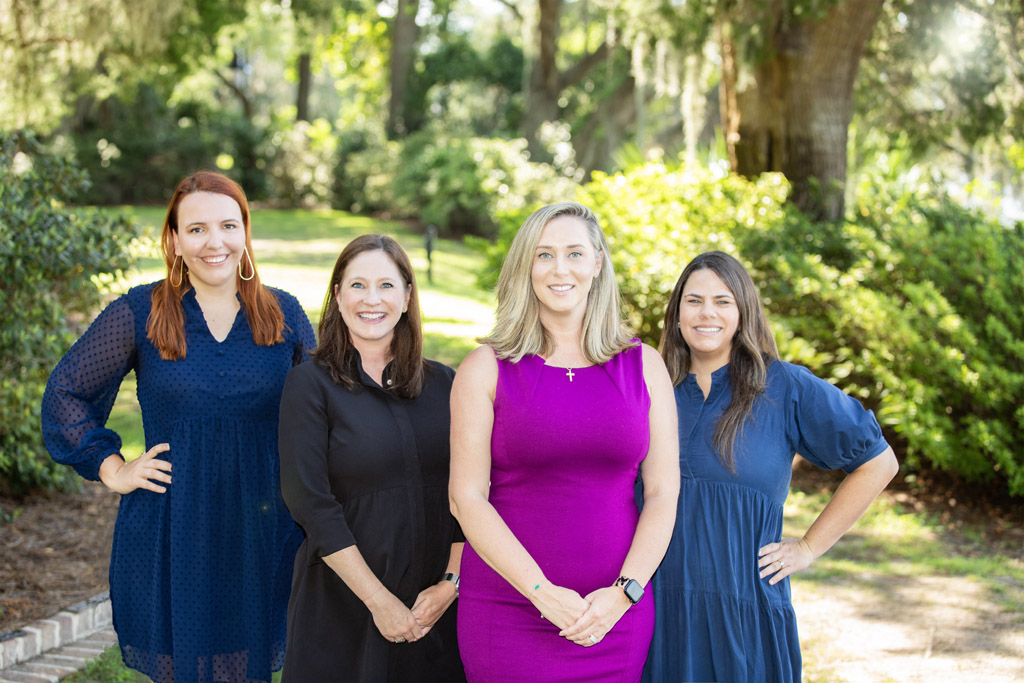 Natalia Chandler, Sarah Smith, Ashley Brown, and Frances Reindollar, Butler & College, LLC (843) 284-8676, (877) 279-3433, info@bandclawfirm.com, www.bandclawfirm.com
As the founders of Butler & College, LLC, Ryan Butler and Andrew College combined their legal expertise and created a vastly successful firm, with eight locations throughout the Lowcountry, offering estate planning and real estate related legal services.
While it may be their name on the sign, you don't need to be around the leading ladies of the law firm for too long to know these are the ladies to call.
"We call it the 'firmily'," said Ashley Brown, an equity partner in the firm and managing attorney for the Bluffton and Myrtle Beach offices. Part family, part firm. And the ladies are wholeheartedly devoted to both.
"We're a growing law firm. We're young and eager to help in a way that's conscious of people's budgets and their goals, and that's what I try to bring to each interaction. I want to be fully engaged with the client," Brown said. "I'm also a mother of two, so I balance those demands with work."
In the "firmily," these seasoned attorneys give their all to the firm from 9-5, and the family gets everything else. Well, except when the "firmily" dogs blur the lines somewhat.
"Several of us all have Boykins (the state dog), and there are usually two of them in the West Ashley office on any given day," added Frances Reindollar, equity partner. Reindollar and Sarah Smith are both primarily stationed in the West Ashley office where Reindollar practices residential real estate for both North Carolina and South Carolina. Smith splits her time among Butler & College's offices up the coast, leading the estate planning division for the greater Charleston area.
For those of us in the southern part of the 843 area code, Natalia Chandler serves as the welcoming face of the Bluffton office. Practicing residential real estate and family law, Chandler hails from Brooklyn and graduated from the University at Albany, double majoring in criminal justice and sociology. She then attended and graduated from Albany Law School with her Juris Doctor.
"I have a litigation background, and that helps with a variety of situations when working with real estate law," Chandler said. "Every transaction is different, and there are those that can get a little emotional or contentious. I'm better able to walk clients through that because of that experience."
Across the Lowcountry, and right here in Bluffton, the women of Butler & College are here for you.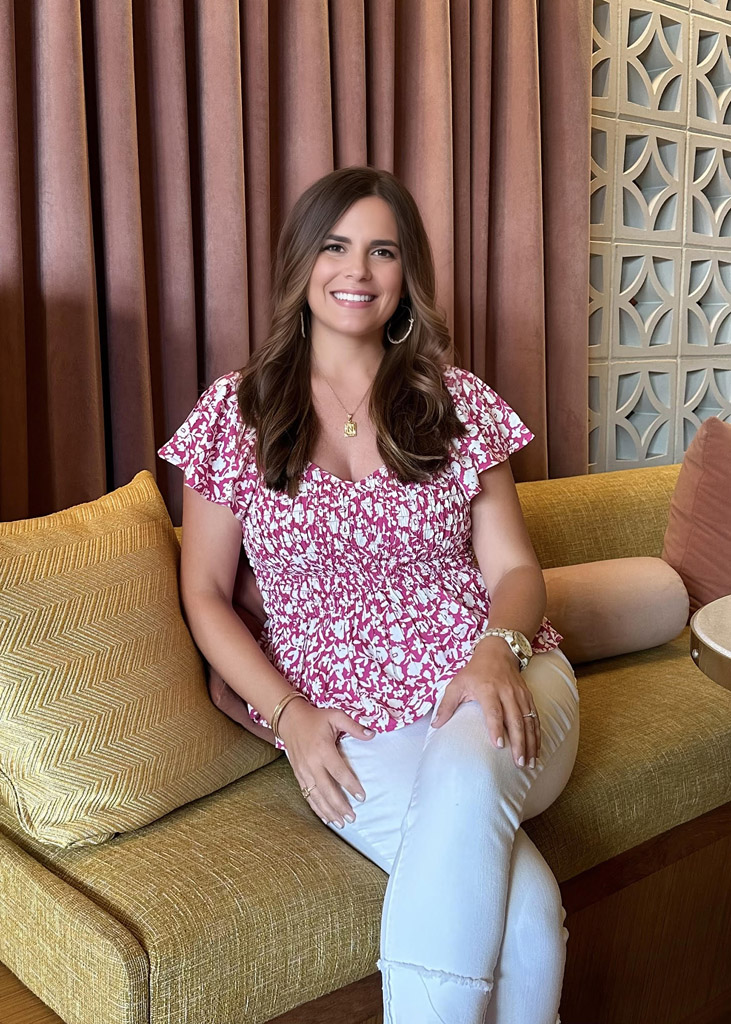 Nicki Jacoby, King Tide Custom Homes, 1050 Fording Island Rd. Suite D, Bluffton, SC 29910, (843) 837-9800, www.kingtidesc.com
A truly magnificent home is crafted with more than just wood and nails. It's built with vision, passion and focus on the details. Nicki Jacoby, co-owner and designer at King Tide Custom Homes, knows this all too well. Her designs add a breathtaking sense of balance and beauty to the homes and are built on a foundation of knowledge of how a custom home can truly stand out.
Nicki's vision helps guide the spectacular homes constructed by her husband, second-generation builder Bubba Jacoby. It's the teamwork between husband and wife and their clients that makes the process a true collaboration.
"The idea for King Tide was sparked by the desire to have a customer-focused business where we can spend ample time getting to know our clients and giving them the attention and level of care that is so imperative when building a custom home," she said. "It's all in the details."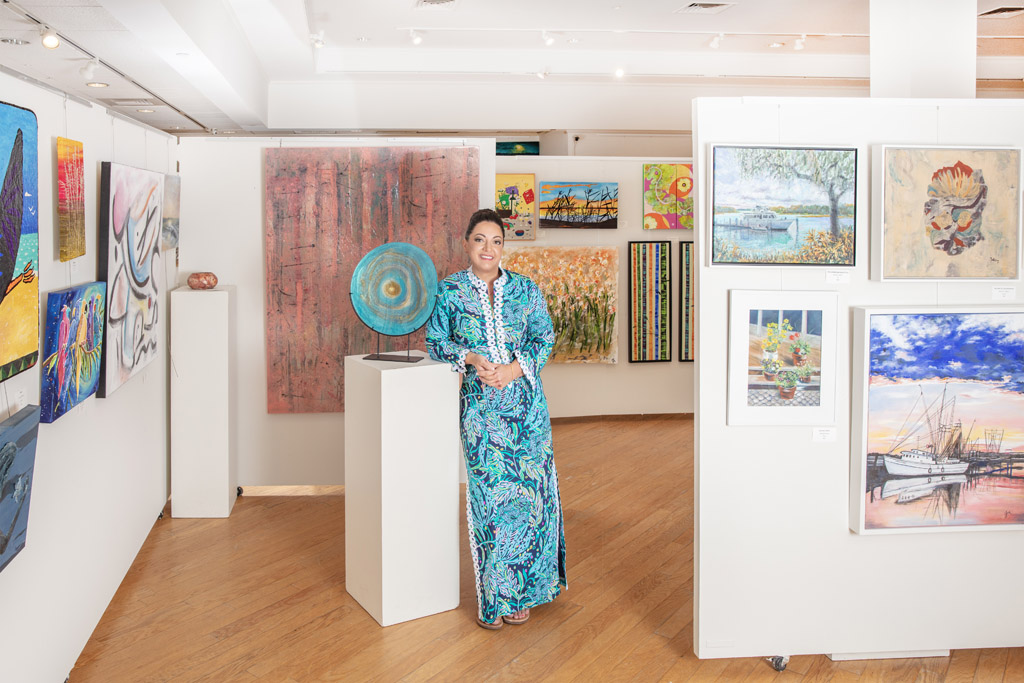 Meredith Bannon, Bannon Law Group, 10 Westbury Pkwy. Unit A Bluffton, SC 29910, 843) 815-4505, www.bannonlawgroup.com
Those who know Meredith Bannon would probably define her most by her unique sense of humor. Yes, she is a respected attorney. But she's also the human behind the uproarious @jeanlucountry Instagram account, chronicling the adventures of her French bulldog.
And she's responsible for her share of Bannon Law Group's signature slogans, envelope-pushing witticisms that speak to the practice's dual nature as a real estate and criminal defense firm. Let's face it, anyone who would come up with "From your new house to the big house" as an advertising slogan has to be some kind of genius.
"That's always sort of been who we are," Bannon said. "We're taking that stuffiness out of it … and we know we can back up what we say."
She backs up that humor with a wealth of legal knowledge. At Bannon Law Firm, Meredith handles real estate law while husband Jim serves criminal defense clients. While she handles things like closings and HOA contract disputes these days, she cut her teeth as a prosecutor, going after those who had committed sex crimes against children. After a move to Beaufort County to launch the Fourteenth Judicial Circuit's career criminal team alongside Jim, she moved into real estate law where she flourished.
"It was quite a career change, but it's been extremely rewarding to help people achieve their dream of home ownership," she said.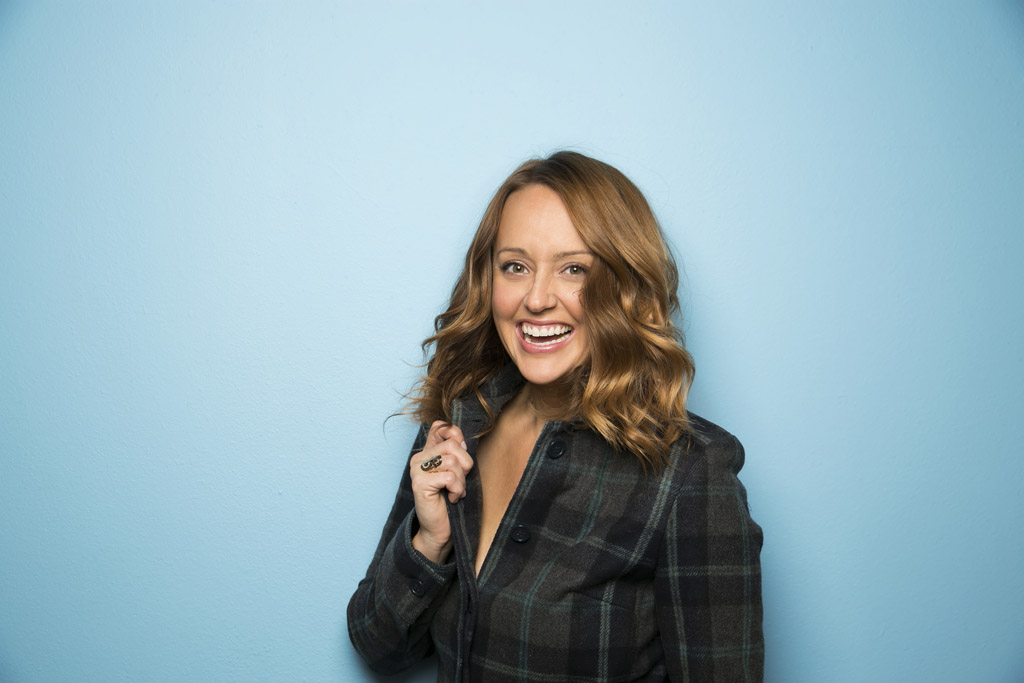 Sarah Tiana,  Nationally touring comedian Sarah Tiana brings her Southern sass to the stage at Coligny's Rock n' Ribs this October
If you were to judge Sarah Tiana solely on her honeyed northern Georgia accent, you might think she's sweet tea and sunshine through and through. But when you hear some of the things she says with that accent, you realize that someone may have spiked the sweet tea. The resulting cocktail is all the more flavorful for the addition.
"My material is about myself and my life," she said. "I'm just being honest."
Through regular appearances on Comedy Central, she has developed a reputation as a razor-sharp comic. Her material dances the line between sweet and spicy, taking full advantage of her upbringing in the small town of Calhoun, Georgia to point out some of the foibles of modern life. Through that lens, she takes a refreshing look at some of today's great absurdities that will either have you rolling with laughter or shocked with how different the world looks through her lens.
But if a joke hits too close to home, she has a comeback for that. "I just say, 'They said I couldn't tell that joke here, so I couldn't wait to tell that joke here."
But anyone can shock. Tiana operates on a different level. Despite her massive reputation as a roaster's comic (storied "Roastmaster General" Jeffrey Ross is a huge supporter), her act gently sprinkles the shocks on a bed of observational humor, clever wordplay, and fearless physical gags. (If you're a baseball fan, stop what you're doing right now and watch her "Sarah Tiana Digs the Long Ball" Instagram reels).
You'll get a chance to see for yourself when Sarah Tiana returns to the south for Rib-Tickler Comedy and Music during Coligny's Rock 'n' Ribs on October 20.
"I always loved that part of the country," Tiana said of her pending trip to the Lowcountry. "Last time I was in Savannah was for a family reunion. I was pregnant but couldn't tell anyone, and of course, I'm in a city where you can just walk around with alcohol in your hand. That had been my biggest incentive for going!"
Sarah Tiana headlines Rib-Tickler Comedy and Music October 20 at Coligny Theater as part of Rock n Ribs, featuring over a dozen world-class Pitmasters and music by Southern Rock superstars, 38 Special. Get tickets at rocknribshhi.com.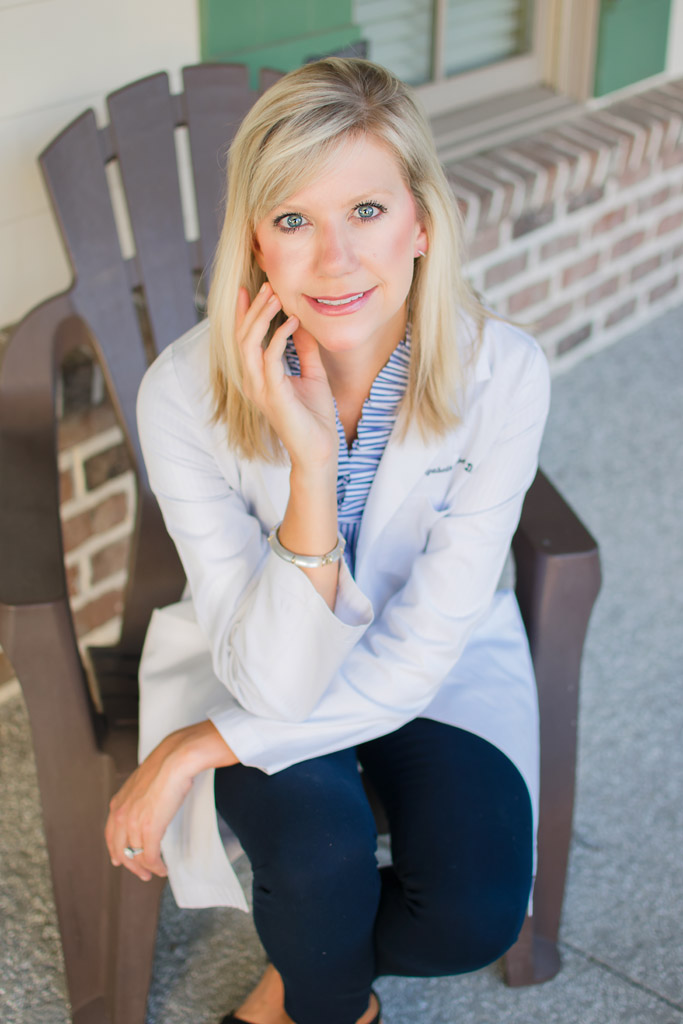 Elizabeth Abell, DMD, Harbor Point Dentistry, 40 Okatie Center Blvd., South, Ste. 302, Okatie, SC 29909, (843) 706-9662
What drives you/makes you excited to start the day? I am inspired by the relationships that I have formed with my patients. My patients become dear friends and I look forward to their visit with us. I am fulfilled each day when one compliments my wonderful team and enjoys their experience. It is my pleasure serving our community and restoring one's confidence in their smile.
What did you want to be when you grew up? I always wanted to be a dentist. I view dentistry as a profession that is defined by the applications of science, the highest standards of professionalism, and the goal to promote oral healthcare and improve the lives of others. I feel fortunate to have a skill set instilled within me to relieve pain and assist others with gaining a confident smile.
Tell us something that has benefited you on your career path as a bit of advice for other women in business. Accessibility is a key value. You must always be accessible to the community you serve and to your team that assists you.
Give us three qualities that leader must have. An effective leader must be a motivator, a communicator, and visionary.
Guilty pleasure? Let's just say every dentist has a guilty pleasure. You will catch me "red-handed" with a slice of red velvet cake with cream cheese frosting!
What is your favorite tech toy? The digital scanner. You can say "goodbye" to gag-worthy impressions. We use a digital camera to easily obtain your dental impression.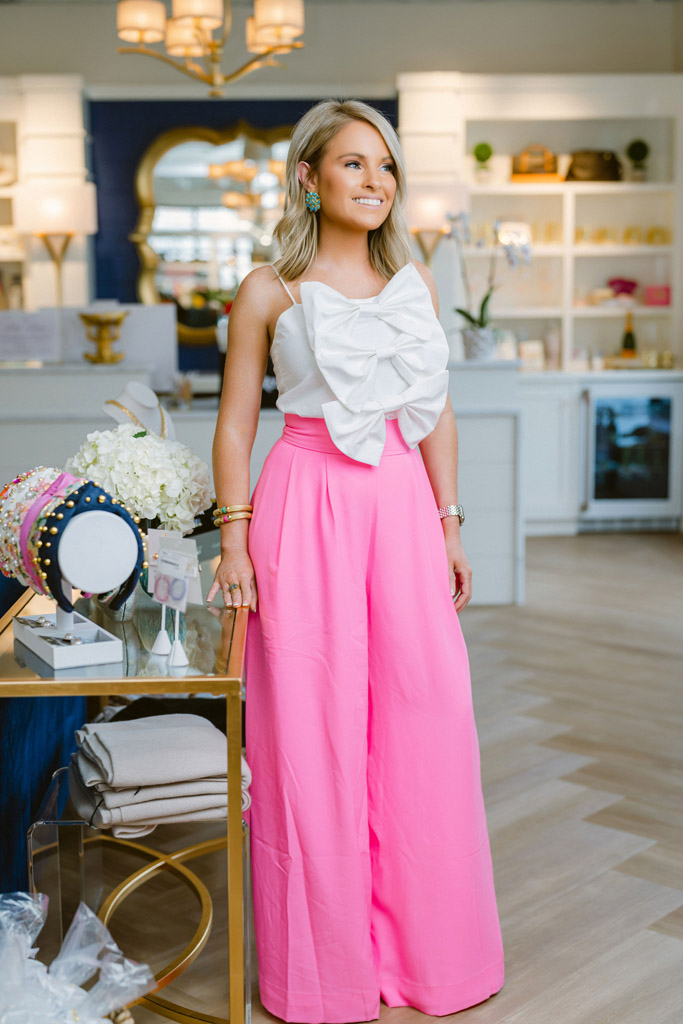 Alison Haynes, Monkee's of Bluffton, 14 Promenade Street, Suite 301, Bluffton, SC 29910, (843) 707-4597, Monkeesofbluffton.com
What drives you/makes you excited to start the day? I love meeting new people and making them feel and look good.
Did you have a mentor—someone who really helped you along the path to entrepreneurship? My dad. I was lucky to grow up with a family-owned HVAC business where I worked for 14 years. Dad really instilled in me a good work ethic and how to treat people.
Tell us something you wish you had known when you started on your career path—a bit of advice for other women in business.  Find your passion, set big goals to reach for, and grow.
Mountains or ocean? Ocean. Nothing is better for the soul than being out on the water.
What did you want to be when you grew up? I wanted to be on the SWAT team. Bet you would have not guessed that.
Give us three qualities a leader must have. Accountability, empathy, and adaptability.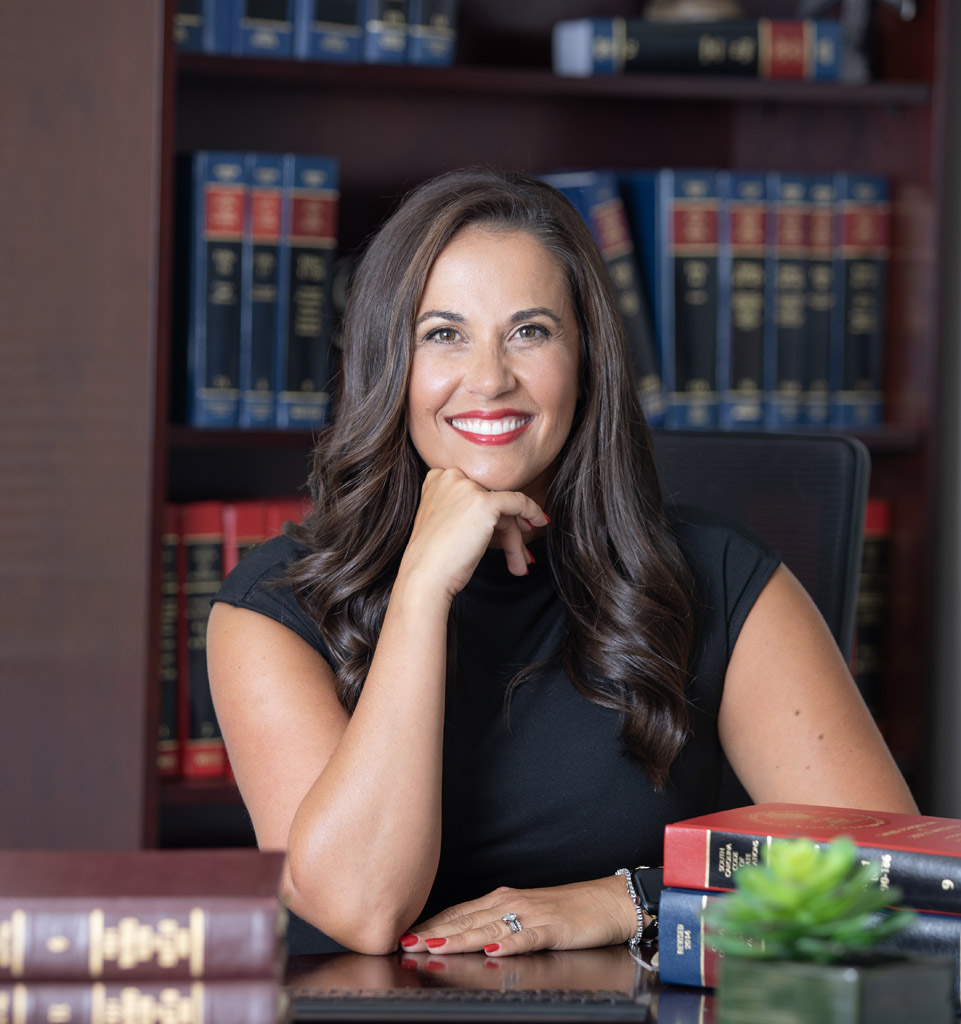 Maria Walls, Beaufort County Treasurer, www.beaufortcountytreasurer.com
In her eight-plus years as Beaufort County Treasurer, Maria Walls, CPA has shattered expectations. An office originally budgeted to strengthen county coffers by $250,000 a year now measures its success in the millions. Along the way, they've prevented increases in new taxes by 13.1 percent.
If you're a taxpayer in Beaufort County, that's what they've managed to do for you. But looking at what Walls has done from a business standpoint might be even more impressive.
Having turned the office into a well-oiled machine ready to evolve to meet any challenge, she has turned her focus on her people. Hers is a team run on a philosophy of extreme ownership, empowering each employee as a leader and encouraging 360 degrees of support.
"It takes a team to achieve what we have, and that team needs to be fully bought in to our core values," she said. "I have high standards that won't be compromised. We're here to serve our customers first. If we can do that in an outstanding manner though and be there for each other, why not?"
Just as Walls upended the traditional approach to the Treasurer's Office, ushering in a rising tide that has elevated Beaufort County operations across the board, she is taking an approach to office culture that goes above and beyond. In the Treasurer's Office, it's not uncommon to find babies sitting in on team meetings. Team members regularly attend financial peace classes led by Walls, helping them handle their personal finances with the same wizardry she applies to the county's. And frequent cross-training ensures that employees can work from home or take time off without compromising the standards and expectations that Walls has set for the office.
"I don't want my team to worry they'll be judged for wanting to join their child for lunch at school…. When people feel that what they're passionate about isn't allowed to be a priority, they don't work well," Walls said. "Having four kids myself, I understand. So, what I have created on our team is an environment where you're encouraged and appreciated for having the right priorities."
And while it has created a more fulfilling workplace, it has also helped bolster the office's steady upward trajectory. "We've had outstanding results—the highest collection rate ever every year for four years and millions in investment earnings," Walls said. "At this point, we're only competing with ourselves."
Kathy Sangiuliano, Realtor, Dunes Real Estate, 6 Queens Folly Road, Hilton Head Island, SC 29928, (610) 613-8883, kathy.dunesrealestate.com
For clients who want to know what makes Kathy Sangiuliano different as a real estate professional, you could start by looking at the accolades she's acquired in her decade in business: member of the President's Circle; Top Regional Units award winner; Director's Club award winner; Executive's Club award winner; member of the International Diamond Society.
But to truly know what sets her apart, you have to look beyond her real estate career to her decades as a teacher.
"I have found that real estate is another arm of education. I market a property, but I also educate my clients…. Every single person out there has something they're learning," she said. "I see myself as a resource."
Her education background served her well going into real estate, where she quickly learned that focusing on the client makes all the difference in the world. "My business is highly client centered. I'm focusing on their needs, their wants and the things I can do to protect them and relieve anxiety," she said. "Every move is stressful, and while I can't eliminate that stress, I can do everything in my power—finding property managers, contractors, etc.—to give my clients one less thing to worry about."
That focus has helped her earn all those accolades, but for her, the highest praise comes from another satisfied client.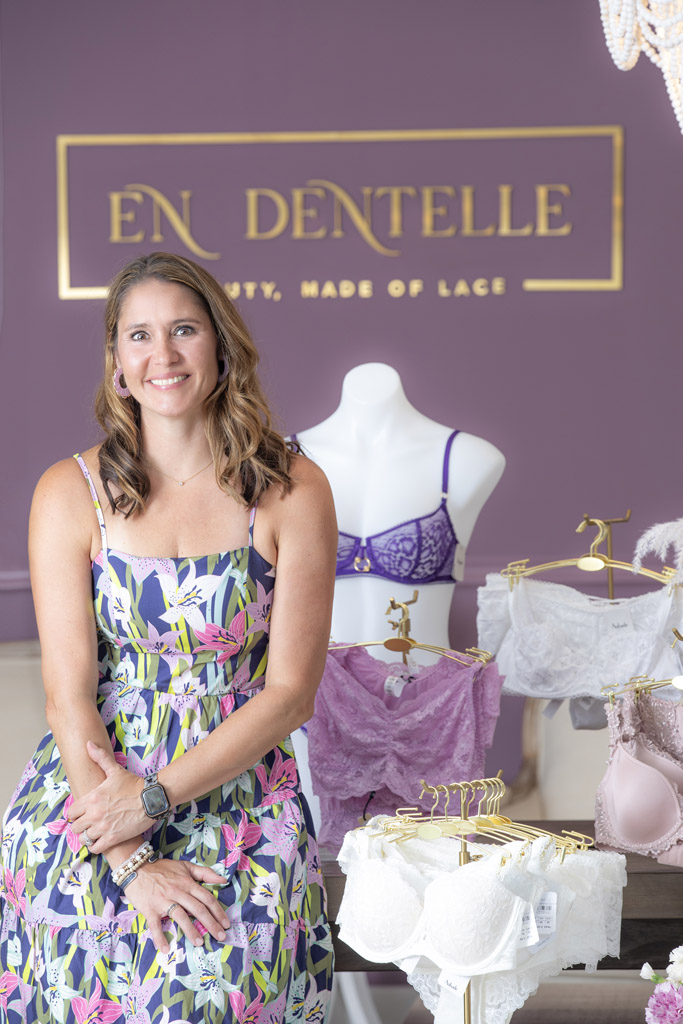 Molly Spears, En Dentelle, 54 Bridge St., Suite 100, Bluffton, SC 29910, (843) 278-2431
The most inspiring business stories start with a leap of faith. For Molly Spears, that leap of faith began with a storied career in veterinary medicine and landed gracefully at En Dentelle, a boutique lingerie store in the Bridge Collective in Old Town Bluffton.
"This whole thing was born out of a beach date with my husband where we noticed there weren't many places to buy swimwear or lingerie around here," Spears said. Seeing a drought in quality lingerie stores that stretched from Charleston to Orlando, the idea was planted. Then, during a trip to a high-end lingerie store in Denver, Spears finally saw the possibilities.
"This place, SOL, had been in business for 25 years, operating by appointment only and doing custom bra fittings," she said. Duly inspired, Spears looked to take that idea of quality bra fitting and stunning lingerie home. "We came back from the trip, and I started looking around for spaces."
Of course, being a successful veterinarian little prepared Spears for a shift into a retail career. And that was just fine for her. "I like the challenge and I love figuring things out," she said. "Plus, the industry itself is—pun intended—very supportive."
With brand reps guiding Spears on the ins and outs of high-end lingerie, En Dentelle opened this past summer to a receptive crowd. "The main purpose driving this store was the feeling I got in Denver buying these beautiful things," Spears said. "That feeling of confidence and empowerment, that's really what I want to bring to people."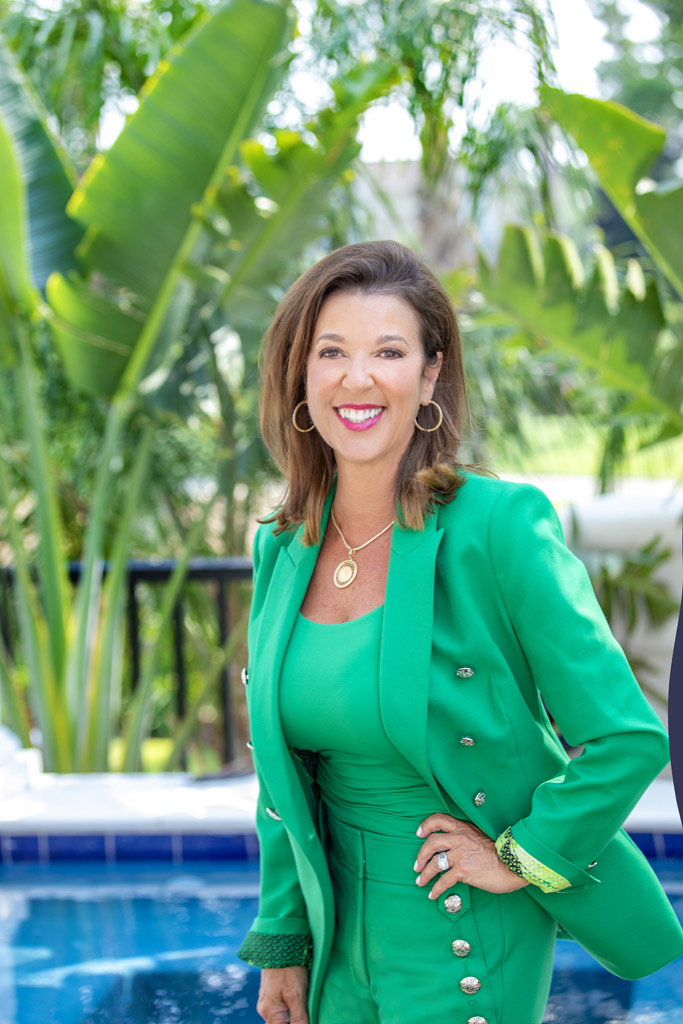 Cindy Creamer, Realtor, Dunes Real Estate, 6 Queens Folly Road, Hilton Head Island, SC, (843) 298-2356, cindycreamer.com
Cindy Creamer, the 2022 past president of South Carolina REALTORS® (SCR) and REALTOR® with Dunes Real Estate, has helped families in the Lowcountry buy and sell real estate as a top agent for close to 20 years, specializing in the purchase and sale of primary and second homes along with vacation and investment property. With a reputation for professionalism, understanding clients' needs, and outstanding service, she offers attention to detail every step of the way. 
While Cindy's tenure as SCR president may be over, she remains on the leadership team, whose job it is to recruit future leaders and serve as she has done.
"We just completed a 2,000-mile state tour, meeting members in their territories looking for the next generation to replace us," she said. "With 15 local associations in South Carolina, if I can connect with one person at each association who has the outstanding qualities required to serve, then I have connected with 15 potential future industry leaders. Last year I traveled more than 10,000 miles, with the goal of not only educating Realtors, but inspiring them to be of service."
The attributes Cindy looks for in future leaders are those with a passion for the industry, those willing to raise their hand to make a difference, those who can engage with others, those with integrity, and those who can keep it positive.
"Real impact in real estate comes from seeing the glass half full," she said. "Because the real estate market can change on a dime, a great Realtor and a great leader must be able to see through the intermittent fog that can cloud their vision from time to time."
Cindy also has a goal to expand the role of women in leadership positions in real estate. In 79 years, she was only the eighth woman in South Carolina's history to hold the office of president of the state association.
"Women in real estate make up 66 percent of the industry, but only eight percent are in leadership positions," she said. "I want to change that."
Cindy offers this advice to women who aspire to success:Real estate is a great business for women because of the profound impact you have on people's lives with no ceiling to your business growth potential. Above all else, believe in yourself. Continue learning; this is an ever-changing business where you must be ready to pivot at any given moment. Build relationships with your local legislators. Surround yourself with like-minded people who believe in themselves and in you.
 To connect with Cindy for a smooth and successful real estate transaction, email her at Cindy@cindycreamer.com.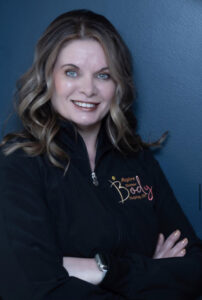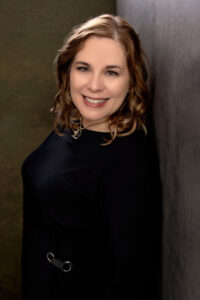 Trish Lewis-Clark & Jeannie Peck, Aspire Contour Body Sculpting, 10 Pinckney Colony Rd, BLD 401, Bluffton SC 29909, (843) 883-4700, aspirecontourbodysculpting.com
There's something utterly inspiring about a story coming full circle, and few know that like sisters Trish Lewis-Clark and Jeannie Peck. But to truly understand how the story of Aspire Contour Body Sculpting is now coming full circle, you have to know how it started.
The journey began when Trish began looking into ways to reclaim her body naturally following the births of her children and breast implant illness. "There were times when every door was slammed in my face, and I just prayed" she said. "I hit a point where I just said, 'I surrender. Now what?'"
The "now what" came when she consulted with her sister Jeannie, whose doctorate in natural health had led to a 30-year clinical career, including 17 years running her own practice. Putting Jeannie's medical knowledge to use, Trish opened Aspire Contour Body Sculpting, utilizing red light therapy, nutrition counseling and body sculpting to help clients roll back the clock and look amazing.
"Jeannie has always been my hero. I always joke that I think there's a cape hidden under that lab coat," Lewis-Clark said. 
While Jeannie continued working in her Lancaster, Pennsylvania practice, she was a part of Aspire from day one, seeing clients remotely and during regular visits.
"It's been wonderful to have her be a part of Aspire, but when she comes down for a visit, I don't get to see her," Trish said with a laugh.
That will all change this month when Jeannie joins her sister full-time at the clinic she inspired with her deep expertise and excellent patient care. "She has helped so many people over the years that traditional medicine couldn't help. She truly listens and cares and has the knowledge to back it up," Trish said. "Even though I'm super excited as her sister to have her here full-time, I'm more excited for our clients."
Together, the sisters will build on a practice that has grown by leaps and bounds since its inception, "thanks to an outpouring of love from the community," Trish said. "We've been able to grow from 207 square feet to 1,050 square feet. I wake up with a thankful heart every day." 
Come see for yourself what these sisters can do for you, with red light therapy, body sculpting, ionic foot detox, and more at Aspire Contour Body Sculpting.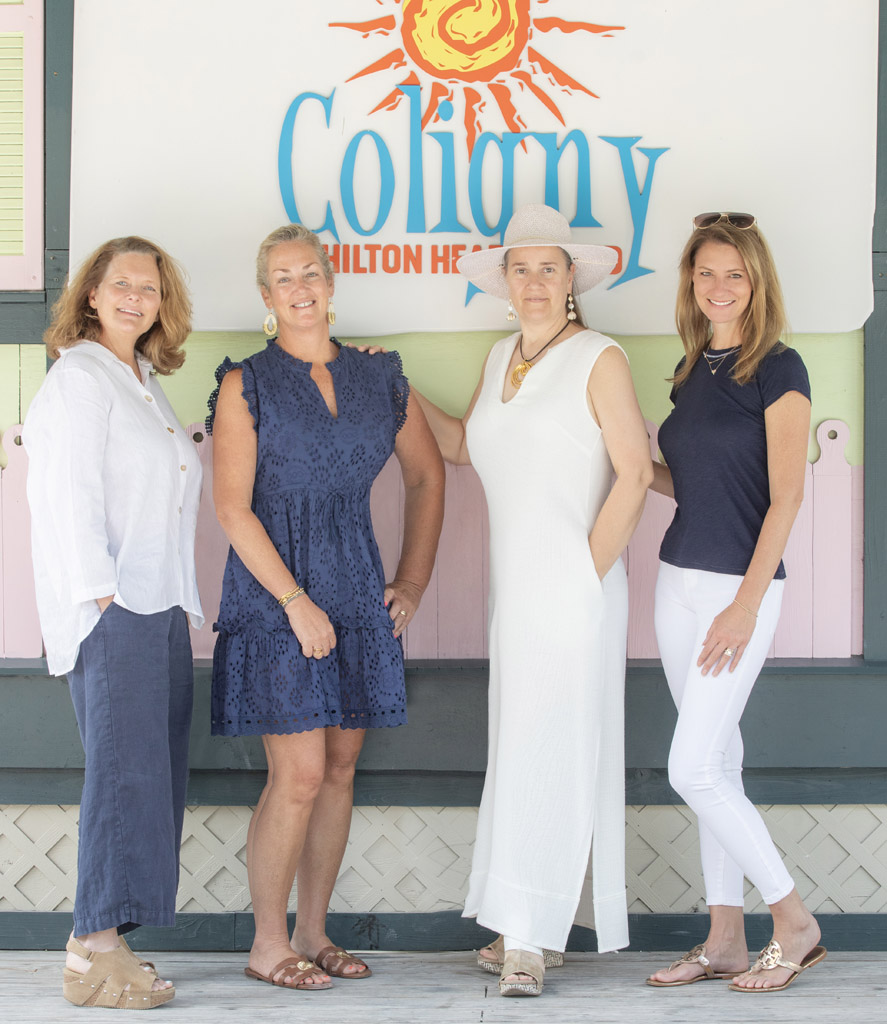 Cheryl Klippel, Island Girl, 843) 686-6000, www.islandgirlhhi.com Kim Mischik, Fresh Produce, (843) 842-3410, freshproduceclothes.com
Lucille Tanner, Bennali's, (843) 715-8623, bennalis.com & Brody Kenneweg, Haskins & Co., (843) 295-9003, haskinssupply.com
For more than 65 years, locals and visitors have known Coligny as Hilton Head Island's downtown—nothing less than the place to shop, dine or simply spend a day browsing through beachfront stores that offer a dizzying array of retail therapy options.
But for some locals and visitors, it's not just a place to shop. It's a place to curate a style and fashion sensibility all your own. And behind this fashion-forward fame that Coligny has acquired, you'll find the women holding the reins. And what's just as fascinating about the fabulous fashions each brings to their respective store is how each has found the perfect home at Coligny.
Lucille Tanner took over at Bennali's Coastal Wear in 2020, following years of success thanks to its beach-friendly vibe and dazzling dresses, blouses, accessories and more that embody the island's laid-back refinement.
"Being part of the family in the plaza and getting to know everyone has been great," she said. "All the businesses in here communicate with one another and are so supportive."
It's a tight-knit family that engenders a strong following among shoppers. For 16 years, Island Girl has given the entire family a place where they can find that perfect look. So, when the opportunity presented itself to become a larger part of the family, Cheryl Klippel jumped at the chance.
"You can't ask for a better environment than Coligny, so we knew right away we couldn't pass up the opportunity to expand and allow for more offerings," she said.
Brody Kenneweg is another of Coligny's fashionistas who has expanded her own empire in Coligny, moving her store Haskins & Co. into a larger space as soon as the opportunity presented itself. At her new space right by the beach, her unique array of all-occasion fashions for women of all ages enjoys an even bigger spotlight.
"I don't think I would have a store if I couldn't be in Coligny," she said. "Not only do we have that draw of people who come back year after year, but I've been able to develop real friendships with my customers."
Kim Mischik shares that same love of customers, and those customers happily reciprocate, making Fresh Produce a must-shop for women seeking fresh new looks. "We have such a great local following, plus I feel like everybody visits Coligny," she said. "We get customers in from all over the world."
Visit ColignyPlaza.com/Events for all happenings in fashion at Coligny!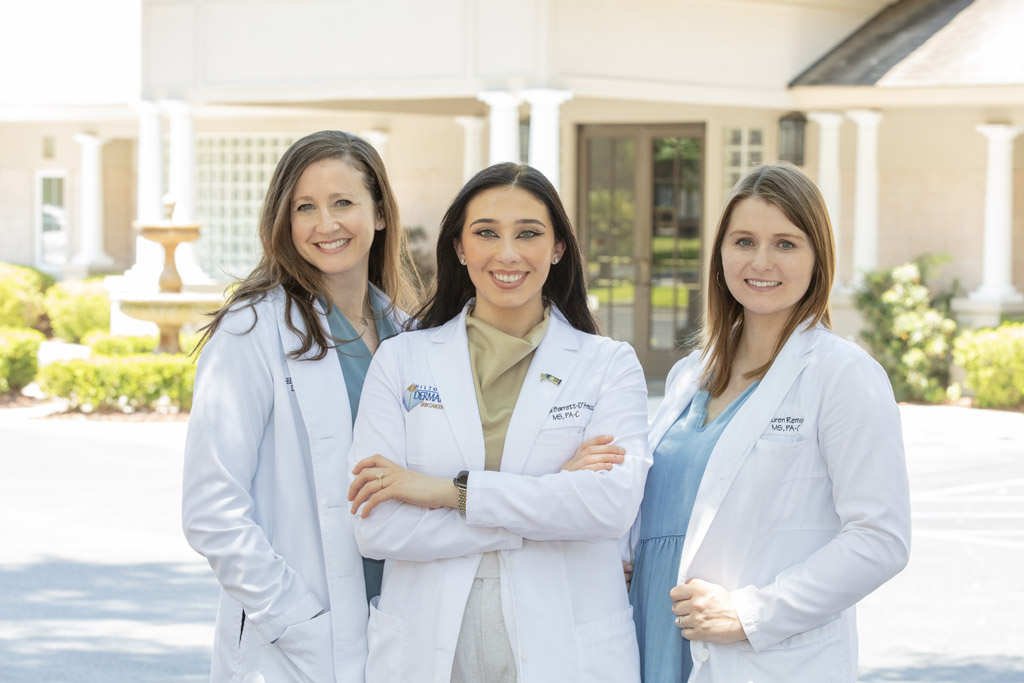 Emily K. Murphy, Lauren Remegi, & Marissa Barrett D'Amico, Hilton Head Dermatology, 15 Hospital Center Blvd., Suite 1, Hilton Head Island, SC 29926, (843) 689-9200, www.hiltonheaddermatology.com
Hilton Head Dermatology's cutting-edge approach bridges art and science, offering unparalleled care for medical treatments and cancer detection as well as cosmetic products and services to treat your skin. It's a philosophy that goes far more than just skin deep, one executed to perfection by this trio of dynamic healthcare professionals.
Board certified license nurse practitioner Emily K. Murphy, FNP-C, DCNP earned her Master of Science in Nursing at Western Kentucky University in 2015 and has extensive experience in a variety of treatments. Emily is certified as a Dermatology Nurse Practitioner, which she obtained in 2022. She specializes in the diagnosis and treatment of skin, hair, and nail disorders as well as identification and prevention of skin cancers.
Board certified physician assistant Lauren Remegi, MS, PA-C brings to the practice a keen insight developed while earning her Master of Science in Physician Assistant Studies from Nova Southeastern University, graduating with the highest honors. She also has a membership in the Society of Dermatology Physician Assistants (SDPA). Certified by the National Commission on the Certification of Physician Assistant.
Marissa Barrett-D'Amico is a board-certified physician assistant, graduate of the Duke School of Medicine Physician Assistant Program with a Master of Science in Physician Assistant studies. She has completed the Society of Dermatology Physician Assistant Diplomate Fellowship and earned the title Diplomate Fellow of the SDPA. She strives to provide her patients with superior care by staying current within the field of dermatology and providing a welcoming and collaborative environment. She develops individualized skin care plans for any age or skin tone based on their personalized needs and preferences to achieve their healthiest skin and is rewarded by each patient's success story.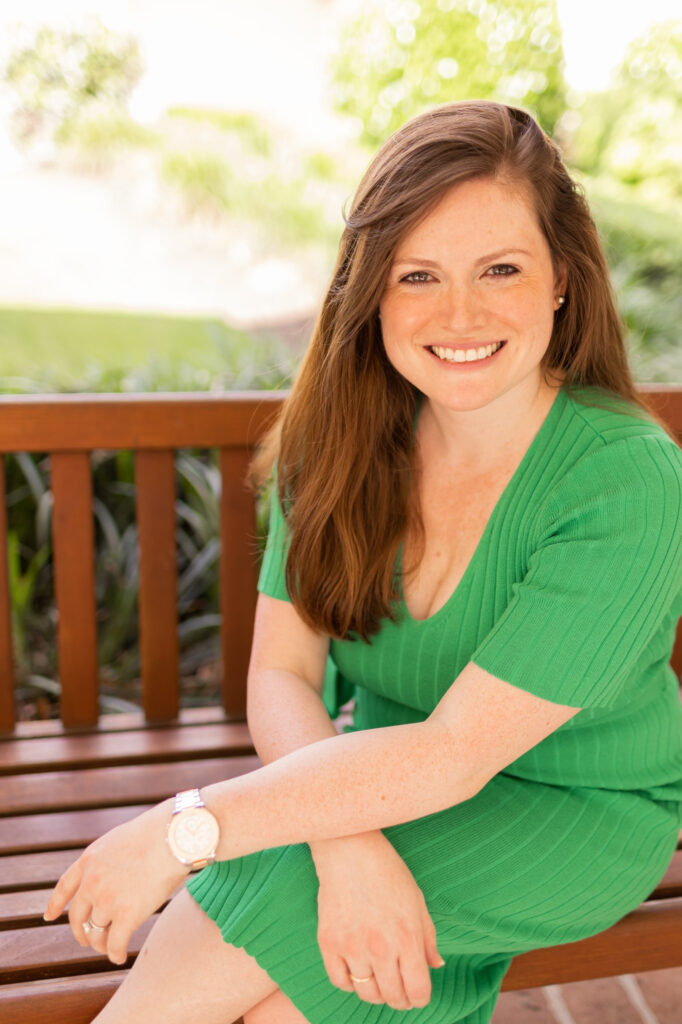 Kimberly Kelly, REALTOR®, CENTURY 21 Diamond Realty, Kimberly@kellylowcountryrealestate.com , (718)-781-6535, kellylowcountryrealestate.com
If the last few years have proven anything, it's that people are discovering what makes the Lowcountry such an amazing place to call home. Kimberly Kelly knows that firsthand, having relocated here three years ago with her family from New York. She also knows that those moving here have significant questions about the area, because she worked to find answers to all of them herself.
"When we moved here, I did beyond my due diligence. I toured every community in Bluffton and Hilton Head, getting to know each and weighing their pros and cons," she said. "My knowledge of the area is extensive, and I pass this knowledge on to my clients who are moving here or to those already living in the Lowcountry, who perhaps did not select the perfect community for themselves the first time around."
It's a level of service Kimberly is uniquely equipped to offer, as she has experienced both scenarios. "We came here looking for a better quality of life, and we found it," she said. "But it did take a little time to navigate that…. We changed communities more than once. It can be stressful, and overwhelming, and I work hard to alleviate that pain for my clients so they can avoid having that experience altogether."
Not only does Kimberly Kelly allow clients to skip right ahead to living their ideal Lowcountry life, but she is also ensuring that her local knowhow remains sharp. "Between scheduling tours with membership coordinators and staying abreast of every update and change, I'm always making sure I am keeping on top of the most current information and passing it along to all of my clients."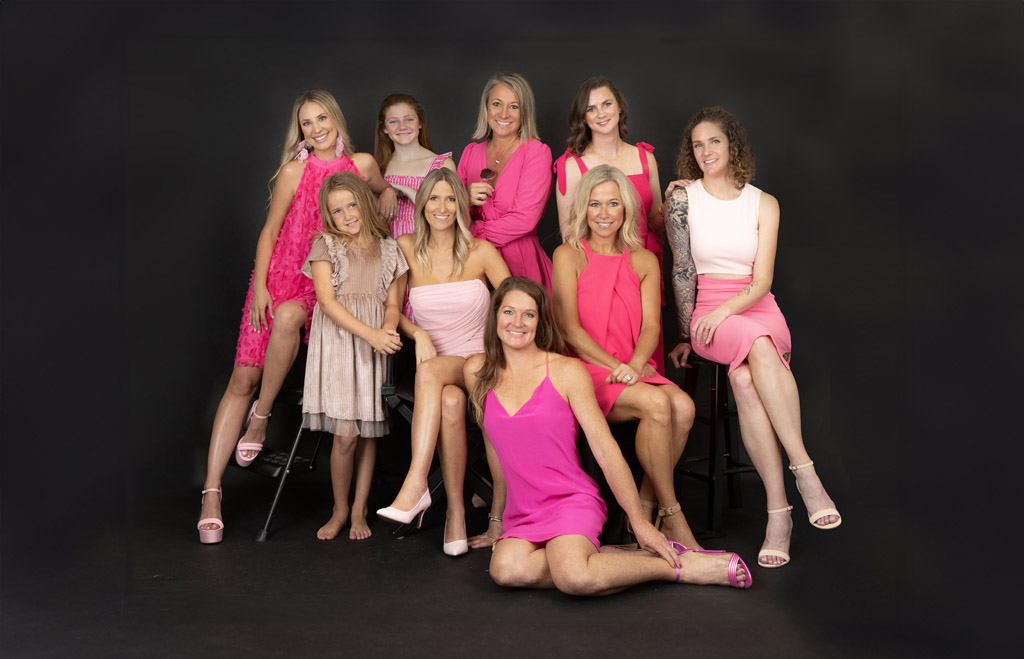 The Ladies of CH2/CB2 Magazine, From Left to Right:  Kaila Jeffcoat,  Harper Hodsdon,  Maggie Washo,  Hunter Kostylo,  Catherine Davies,  Palmer Pritchard,  Kandace Cunningham, Kim Crouch, and Morgan Ambler.
Since September of 2006, the women of CH2 have been delivering light-hearted, community-focused content to Lowcountry residents. While occasionally the staff includes a guy or two, the team has primarily been women, right from the start. Behind the scenes, you'll find the owner, Bonnie Lowrey, who has been a champion of women in the workplace for decades in a multitude of her businesses. The CFO, Mame Bowser, takes care of the most important part—things you don't see that are key to a successful business venture.
At the helm is Maggie Washo, content-creating maniac, staff photographer and social media maestro. She moved here in 1992 and (to quote local podcaster Heather Rath), is  a "rabid" supporter of all things  Hilton Head Island and Bluffton. As a former New Yorker, she literally cannot slow down and thinks August in the South is akin to living in Hell. It's okay though, because pumpkin spice season is right around the corner. When not producing pages for CH2/CB2 or videos for social, Washo can be found loving on a variety of poodle-doodles, Berners and the like, or escaping to Disney World with her mouse ears.
 Kim Crouch joined the team in 2012 and has been a superhero of sales ever since. Crouch grew up on Hilton Head Island, and we challenge you to name a person she hasn't met or isn't friends with. Her duties include making connections with clients and organizing as many social events as one can manage within a week. If you run into Crouch during the summer months, you'll probably see her with her mini-me,  Palmer, who is an excellent assistant on CH2 photoshoots. Her son Jackson is about to embark on his big college adventure soon, so give Kim a hug when you see her; she's not ready for that milestone yet!
Catherine Davies is quietly behind the scenes making our layouts pop with creativity and intention. Davies has been part of the "cut and paste crew" since joining the magazine in 2009. Occasionally she can be coaxed in front of the camera and has appeared in multiple ad campaigns for Palmettoes and fashion spreads. Her quirky sense of humor and general good nature has earned her the nickname of "Sunny," and when not working in an Adobe Suite app, she can be found training for some ridiculous race. Her current goal is 100 miles…so get out the way!
Morgan O'Banion-Ambler was part of the team when the magazine started almost 20 years ago. After a brief hiatus, Ambler returned to be a CH2 girl in 2020. A bright, bubbly personality, she excels at making new friends and taking care of her clients. Her daughter Harper has been an honorary member of the CH2 crew since birth in 2010. When not raiding the fridge for snacks at the office, O'Banion-Ambler can be found entertaining her kids, running on the Cross Island Parkway or taking an impromptu trip to Lake Fontana, her favorite place in the whole world.
Hunter Kostylo came to the magazine as an intern, fresh from the College of Charleston, communications degree in hand. At first, she worked primarily behind the scenes as a graphic designer (and liaison to Crouch's clients). But Kostylo's job titles grew to include art director, videographer, website expert and general tech genius. Kostylo has the unenviable job of corralling salespeople and keeping them organized, while assisting Washo in her over-ambitious plans for monthly content. When not working, you can find Kostylo chilling with her besties, probably regaling them with the chaos she has to deal with on a daily basis. 
Kaila Jeffcoat pulls double duty as sales rep and stylist for the team. She has an eye for fashion and an attention to detail that shines in every fashion spread produced by the CH2 crew. Originally from Washington State, Jeffcoat came for the summer, met a local boy, got married, and decided to stay forever. When not coordinating a fashion shoot or bonding with her clients, she can be found off on some adventure with her husband Rhett and her dog Asher.
Kandace Cunningham is the other former New Yorker on the team—a transplant who found her way south and decided to stay a spell. In 2013, when CH2 held its first Bachelorette of the Year contest, Cunningham was nominated. While she didn't win the title, she did win a career and has been with the team as a caring client rep for over 10 years now. She recently got married at the Burnt Church Distillery and enjoys hanging out with her new hubby and canine kiddos while golf carting around Bluffton. She's a social animal and can often be found supporting new businesses and attending business events after hours.
Although not everyone is pictured here, we cannot leave out the women who contribute to this magazine on a monthly basis. Linda Hopkins makes sure our i's are dotted and our t's are crossed; we are so grateful for her attention to detail when editing the pieces and parts along the way. She is also one hell of a writer when she has time.
We also want to give a shout-out to our regular contributors Cheryl Ricer, Amy Bartlett, Becca Edwards, Liz Mayhew, Courtney Hampson, Sheila Critchley and of course, Bluffton Mayor Lisa Sulka. Every single one of these ladies help us produce a magazine we are extremely proud of each month.
Tracy Dayton, Realtor, EXP Realty, (843) 686-4000, www.tracydayton.com, tracydayton.exphiltonhead.com/
Tracy Dayton of EXP Realty gives her clients exemplary real estate service from start to finish. Respect, communication, and professionalism are part of her work ethic as a full-time agent dedicated to client satisfaction. Tracy is originally from Queens, New York. Her first job in real estate was when she was 15 years old as a receptionist in a brokerage in New York. After college, she secured a job with a land developer/new-home construction and started her real estate career in the 1980s. She found her piece of paradise and moved to the Hilton Head Island in 2005. She has been assisting buyers and sellers in the Lowcountry for over 18 years.
In addition to her real estate career, Tracy enjoys sharing the Lowcountry's rich history with her clients. "I love my job! I am blessed to meet new people and help make their real estate dreams come true," she said. "I work hard to provide my clients with the most positive real estate experience possible. The Hilton Head area is paradise for those looking to escape to a place of natural beauty, friendly people, and incredible weather."
In her free time, she enjoys working out, dancing, walking on the beach and most of all, spending time with her family. She especially enjoys spending quality time with her mom and is her caretaker!
Dayton says her clients entrust her with one of their biggest decisions, and she is honored and privileged to work with them. "My biggest reward is being able to get results for my clients. I consider it a privilege to assist people with their real estate needs," she said. "My family and friends will tell you I am tenacious when it comes to achieving my life goals. Allow my passion and 30+ years of real estate experience to work for you."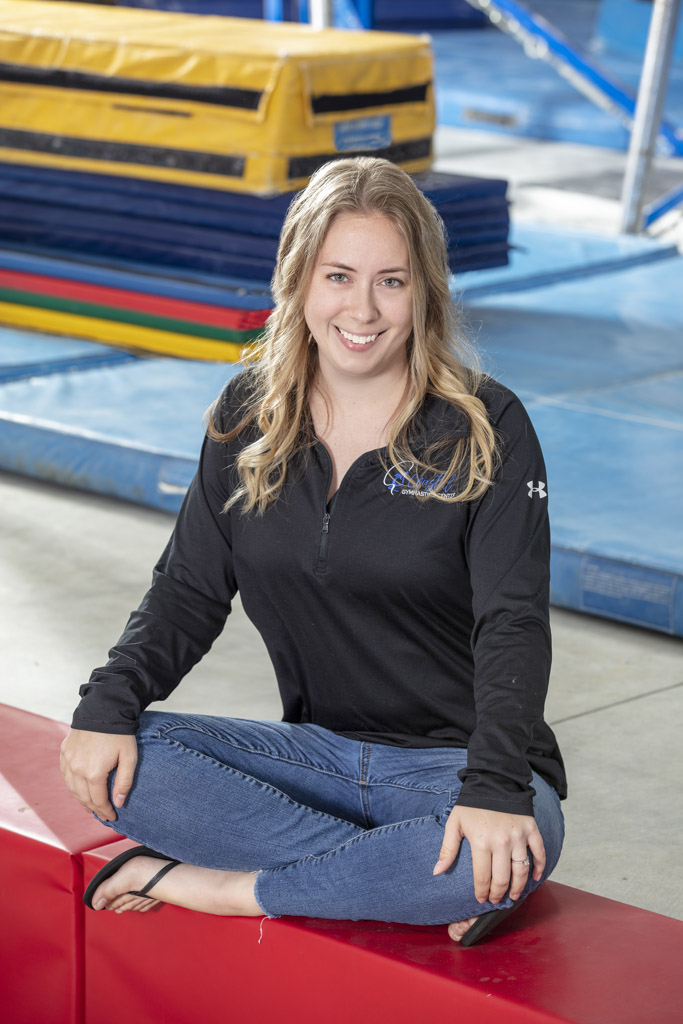 Carrie Conway, Coastal Gymnastics Center, Bluffton: 4371 Bluffton Pkwy., Ste. 105, Hilton Head Island: 84D Beach City Rd., (843) 836-2411, www.coastalgymnasticscenter.com
For six years, first at her Bluffton location and later on the island, Carrie Conway has helped hundreds of young people develop a love of gymnastics. Through classes that teach kids from 18 months and up, students develop flawless fundamentals and technique. Through competition that takes them around the region, they develop a thirst for greatness and a taste for victory.
But for Conway, who grew up in the gymnastics world, the movement is just a means to an end. "I think establishing connections with these kids that last their whole lives is a much more important part of what we do than gymnastics," she said. "I have kids coming in today just to work out who were on my first team, then hit middle school and pursued activities. It's great to have that connection."
Both in her own classes and those taught by her instructors, the gymnastics are just the how. The why comes when a child learns confidence in themselves and their abilities. "Making sure these kids are happy and healthy is most important to us," Conway said. 
It's a philosophy that has paid huge dividends, with Coastal Gymnastics Center students earning top marks, including a first-place finish in level 7 of statewide competition this past year. But whether those champions continue in gymnastics or pursue other interests, they'll do so on a foundation that was built at Coastal Gymnastics Center.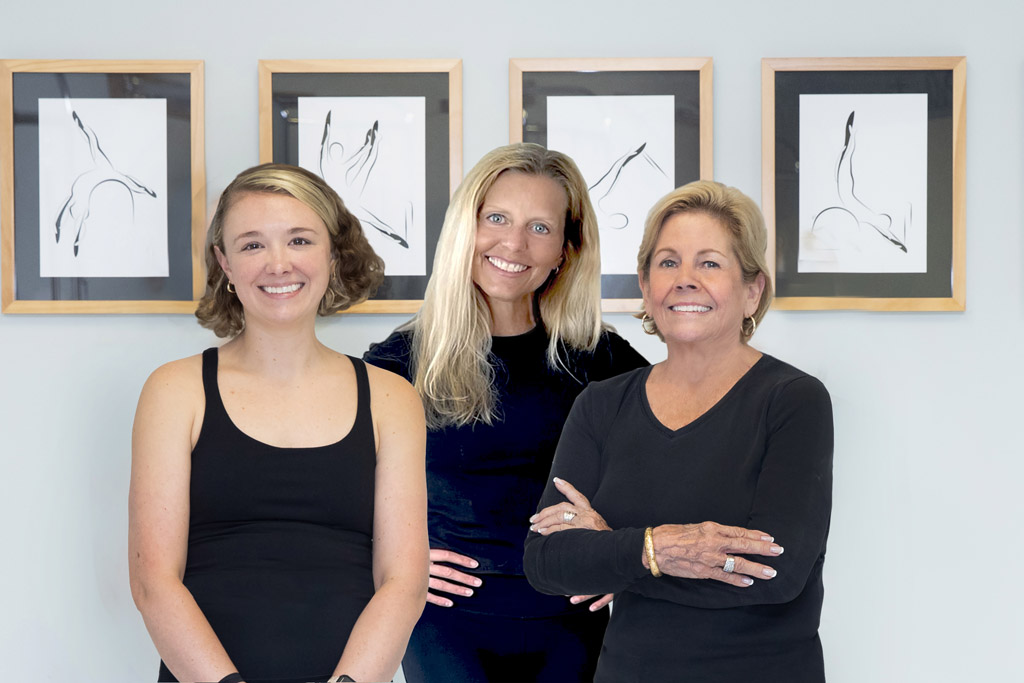 Martha Stichweh (Owner/Instructor), Leslie St. Amant, & Kelsey Watson Reid,  Pilates Hilton Head, 1000 William Hilton Pkwy., E-2, Hilton Head Island, SC 29928, (843) 715-4545, www.pilateshiltonhead.com
Martha Stichweh (Owner/Instructor) The first time Martha Stichweh crossed the island bridge in 1969 and smelled the pluff mud, she knew she was home. She can now say she has been in paradise for 54 years and has no intention of going anywhere else.
Martha found Pilates during a painful bout of hip bursitis in 2009 and fell in love with the practice, embarking several months later, on a year-long study to become a Pilates instructor. She has been teaching Pilates on the island ever since. Martha studied under Balanced Body's world-renowned Master Instructor Jennifer Gianni of Fusion Pilates in Asheville, N.C., receiving certification in Balanced Body's Comprehensive Program covering all apparatuses. She has also been certified in the SmartSpine Wellness System with Master Instructor and SmartSpine Wellness System Creator Marie-José Blom and continues to learn through continuing education courses and workshops.
Martha loves to see the changes in her clients and hear how happy they are to have found Pilates.
Leslie St. Amant, Instructor Leslie Amant is a certified STOTT Pilates instructor as well as a Total Barre™ instructor. She has a gymnastics dance, and kinesiology background from the College of William and Mary. She incorporates all into her Pilates equipment classes. She has trained with STOTT instructors Lolita San Miguel Kathy and Kimberly Corp, and CC Martin. Since 2003, she has been teaching Pilates for Breast Cancer, Pilates for Golf, and Reformer and Mat. In 2008, she became a cancer exercise trainer and chronic disease specialist.
When she isn't working or running, she is drinking coffee, playing golf, or walking her dog Bailey on the beach with her husband and grown children while thinking of new routines for her clients. She is excited and honored to be a part of the Pilates Hilton Head team.
Kelsey Watson Reid, Instructor Kelsey Watson Reid is a proud Hilton Head local, born and raised on the island. She studied hotel, restaurant and tourism management at the University of South Carolina in Columbia, and following graduation returned home to a job in the restaurant business. She has worked in many areas of the service industry in the years since, including a walking food tour, before starting her journey with Pilates. Kelsey joined the Pilates Hilton Head studio in its opening week and instantly fell in love with Pilates. Shortly after, she began embarking on her instructor training. She studied under Amy Dowling of Fusion Pilates and Jennifer Gianni, Balanced Body Master Instructor and owner of Fusion Pilates in Asheville, N.C. Kelsey truly believes that everyone could benefit from having Pilates in their life. When she's not in the studio, she loves being with her husband and dogs, family and friends, and enjoying Hilton Head Island.
For more information or to schedule an appointment, call (843) 715-4545 or email Info@PilatesHiltonHead.com.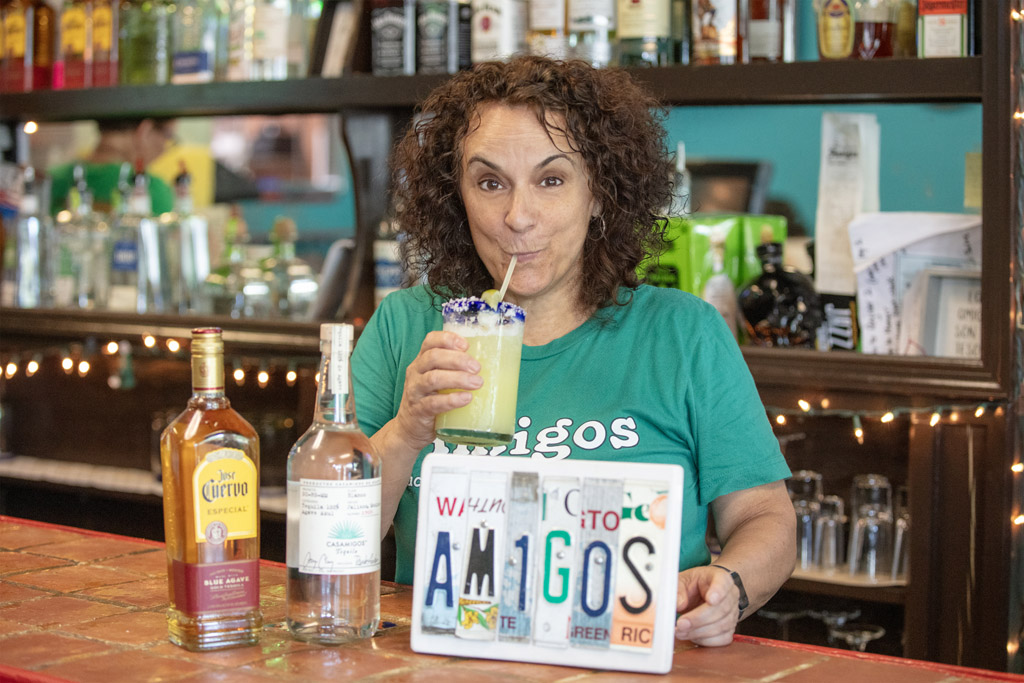 Carolyn Balz, Amigos Cafe Y Cantina, 70 Pope Ave, Unit I, Hilton Head Island, 29928, (843) 785-8226, www.amigoscafehhi.com
What drives you/makes you excited to start the day? I love what I do. The most exciting part of each day is getting to work with my amazing co-workers and sharing our food with loyal customers. My favorite days are when I get to share our food to first timers.
Did you have a mentor—someone who really helped you along the path to entrepreneurship? Pierce Lowery was my mentor. I worked for him, and then he helped and advised me when I opened my first restaurant, Market Street Café. Pierce was a wonderful man, and I will forever be grateful for his guidance and support.
Guilty pleasure? My guilty pleasure is our famous margarita!
Give us three qualities a leader must have. I  think a leader must have patience to lead employees, solve problems, and manage the expectations of the customer. I also think leading by example is the key to creating a good team environment. The third skill I think is important for leaders is to be considerate of everyone.
What is one thing you are looking forward to doing when you retire? When I retire, my goal is to live on Hilton Head Island six months out of the year and to live the other six months in the mountains of Vermont.
If you could learn any skill, what would it be? I wish I could speak fluent Spanish.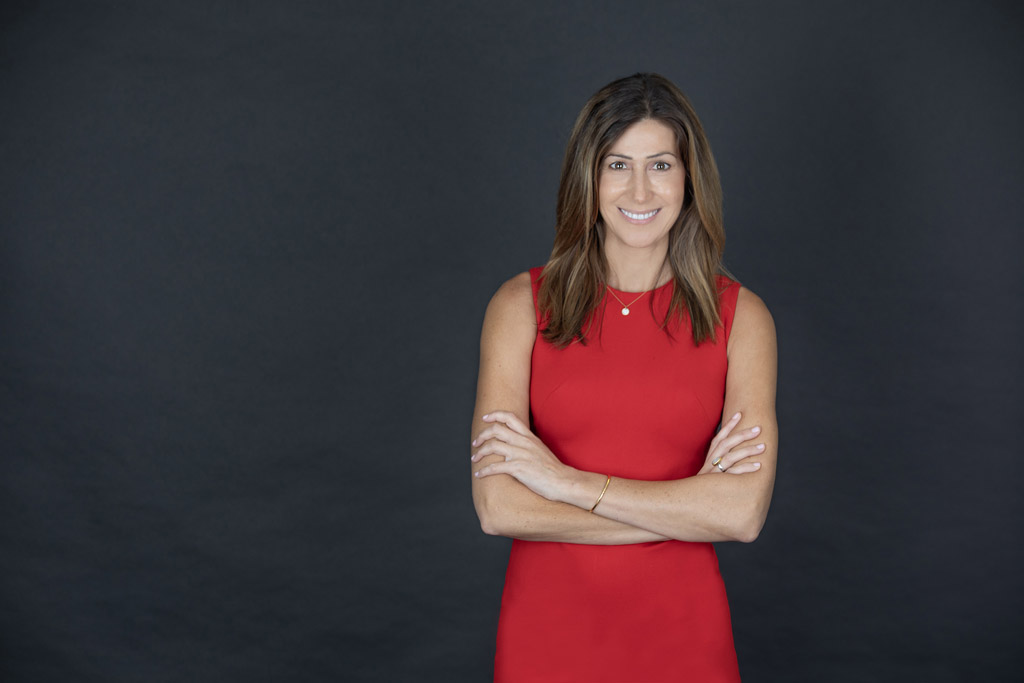 Tierra Schaffer, Realtor, Daniel Ravenel Sotheby's International Realty, (843) 422-3610, tierra.schaffer@sothebysrealty.com
Some real estate professionals will tell you all about the joy that a move to the Lowcountry can give you. Tierra Schaffer doesn't just tell you about it. She shows you.
"I've just fallen in love with the Hilton Head lifestyle. I love that I've found this paradise; I love working with people from all over the country; and I love opening their eyes to what life could be on Hilton Head," she said. "I like to spend time outside on the leisure trails, and I'll try to squeeze in a beach day whenever I can. Being outdoors is important to me. That's why I moved here 10 years ago."
But it's not all fun and games. Schaffer will tell you she "eats, sleeps and breathes real estate," developing an approach with clients that goes far beyond a simple transaction. "I'm very client centered," she said. "A lot of them are buying remotely, so that trust and communication is so important."
That trust and communication not only help her clients share in her love of the Lowcountry, but it often forges long-lasting friendships. "The nature of Hilton Head Island being a market for second homeownership, there are clients I've worked with for several years before they're ready to make the move," she said. "I really value those relationships."
As a Realtor® with Daniel Ravenel Sotheby's International Realty, Schaffer has access to a network of approximately 26,0000 real estate associates worldwide, positioning her for further opportunities to introduce newcomers to the Lowcountry. In April, she attended the Sotheby's International Realty Global Networking event in Las Vegas. "When I told other agents where I was from, their eyes would just light up," she said. "Hilton Head Island has so much interest, and I'm delighted to be a resource."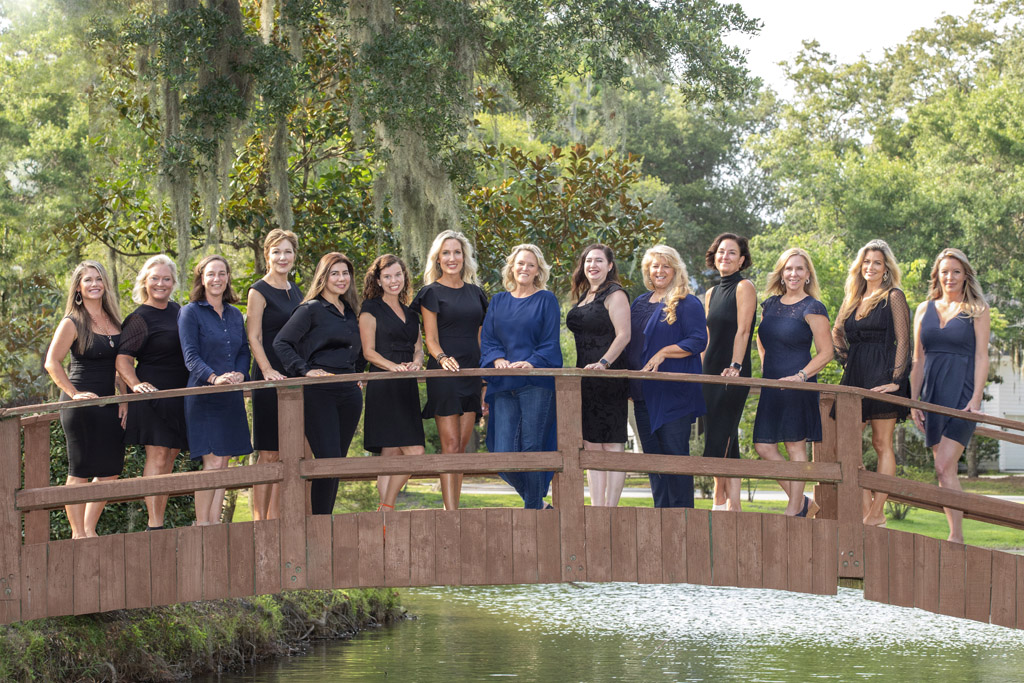 COAST Brokered by eXp Realty: Kasie LeRoux, Elizabeth Acuff, Caroline Rankin, Julia Lowe, Karla Ramos, Mary Scott, Renaté McNulty, Alison Schreiner,  Kacie Templeton Desjean, Christine DeVallee, Katie Casey, Tisha Chafer, Jaclyn Orlando, Donna Gilmore
When they first began the journey that would lead to them opening COAST Brokered by eXp Realty, real estate legends Tristan O'Grady and Rick Saba were spurred by one idea: creating something that would give real estate professionals the power to chart their own course and create their own success. They found that very quickly when they discovered eXp Realty.
"Inside eXp Realty, Glen Sanford (founder) has developed an agent-centric culture, placing the agent and the client at the forefront of the cloud-driven real estate organization," O'Grady said. The highly efficient debt-free model allows much of the company's revenue to be generously shared with its agents, based on performance.
That culture has allowed Tristan and Rick to build a real estate office that operates in new and exciting ways and far different from the traditional old-fashioned models. Their Coligny district office is more of a sophisticated hangout spot than an office, albeit one powered by high-tech solutions that make a Realtor's job easier and more effective. Opening COAST allowed them to not only assemble a team of the area's best and brightest in real estate, but it let them create a culture of their own.
"We've attracted top talent, but really we find that we're bringing on people who share our core values," O'Grady said. "By looking for people with high ethical standards who work hard, we add to that culture by really helping each other and being supportive. It's become like a family, whether someone is coming in with tons of experience or just getting their license."
These women in business reflect that cross-section of the industry, with some bringing decades of experience to COAST and some already enjoying the benefits of the office's culture in their first year as licensed Realtors. But they all share the core values of COAST—values that let them excel in their own careers while offering the industry's best service and support to their clients.
From left to right, these women are individually Kasie LeRoux, Elizabeth Acuff, Caroline Rankin, Julia Lowe, Karla Ramos, Mary Scott, Renaté McNulty, Alison Schreiner, Kacie Templeton Desjean, Christine DeVallee, Katie Casey, Tisha Chafer, Jaclyn Orlando and Donna Gilmore. But together, they're proof that the right culture can create an atmosphere where top producers and new talent can support each other in changing the face of real estate.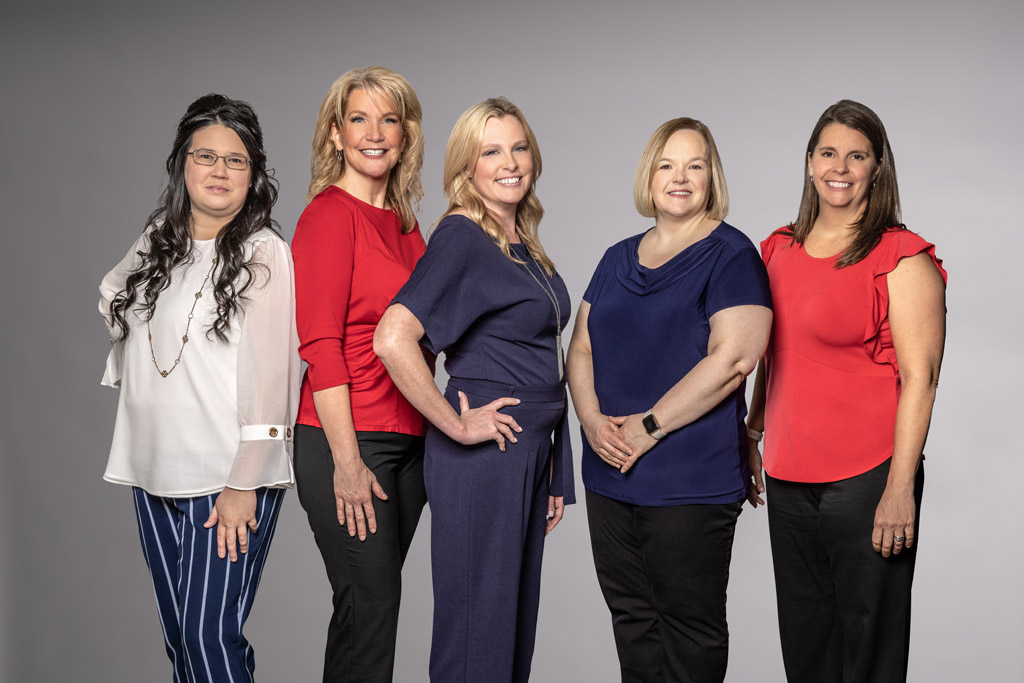 Amy Kinasch, Wendy Harvey, Amy Sullivan, Christina Horton & Lily Nguyen, Windermere Insurance Group, LLC, 2 Palmetto Bay Rd., #200, Hilton Head Island, SC 29928, (843) 341-0080, windinsgroup.com
When Windermere Insurance Group, the firm renowned for its next-level customer service in providing insurance solutions to high-net-worth individuals, wanted to set up an office on the South Carolina coast, there was no question that they wanted the best professionals to head up their office.
Naturally, they turned to Amy Kinasch and Wendy Harvey, two long-time insurance veterans who had built tremendous careers since starting around the same time in the late '90s. The duo was well aware of Windermere's sterling reputation, making it a perfect fit. "We jumped at the opportunity, and we have been growing ever since," Kinasch said.
Just as Windermere had sought the best in opening their coastal office on Hilton Head Island, Kinasch and Harvey knew they needed to find true insurance professionals. Fortunately, they knew exactly where to look. Amy Sullivan joined the team in 2020, continuing a 27-year career in the family business of insurance. "It's what I thrive on," she said, "providing exceptional service and being surrounded by strong women."
Next came Christina Horton, who had worked under both Kinasch and Harvey in their previous position, and gladly put her 12 years of experience to work at Windermere. "I was lucky enough to mentor under them early on in my insurance career," Horton said. "I'm so thankful to be back with them because their main focus is on customer service and truly exceeding our clients' expectations."
It's a true sense of teamwork these women have found among each other, including claims manager Lily Nguyen, one they have forged into a thriving insurance practice.
"We handpicked these ladies because of their work ethic and their dedication to customer service," Harvey said. "And because all our clients have all our business cards, they essentially get four of us for the price of one."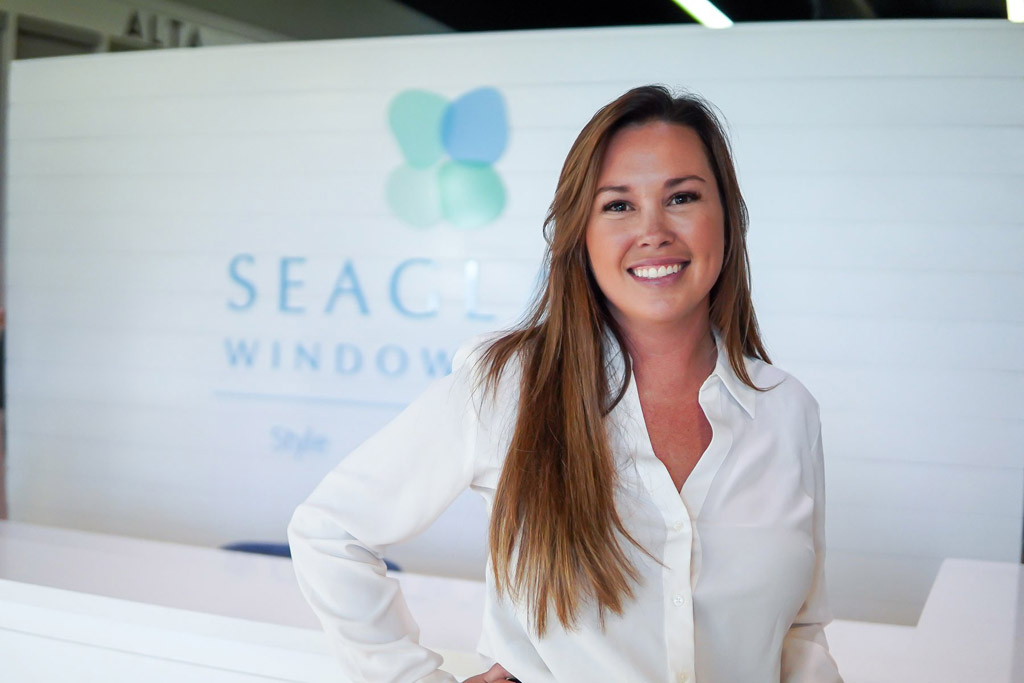 Nikki Pettit, Seaglass Windowscapes, 70 Pennington Dr., #4, Bluffton, SC 29910, (843) 949-8444, seaglasswindowscapes.com
For years, Nikki Petitt had worked alongside her husband Morgan as the two of them built Savannah Blinds into the Coastal Empire's top source for window treatments, awnings and storm protection. But when they decided to bring their empire across the Savannah River into the Lowcountry, Nikki decided it was time for her to branch out and build something on her own. "I've always believed in standing by your husband, but not behind him," she said with a laugh.
With the full support of her husband, she opened Seaglass Windowscapes. The name is an echo of what makes this new venture Nikki's own: Just as no two pieces of seaglass are alike, no two offerings are the same. Built around the same business model of offering high-quality window treatments, awnings, storm protection and more, Seaglass Windowscapes customizes each to create something unique for every project.
Inside, outside, and above each window, they offer endless possibilities for giving your home its own distinctive style. The name is a reflection of the marvelous customization that Seaglass can offer, but the business itself represents Nikki making her own unique mark on the industry.
"It was a proud moment when we opened," she said. "You always want something you can call your own."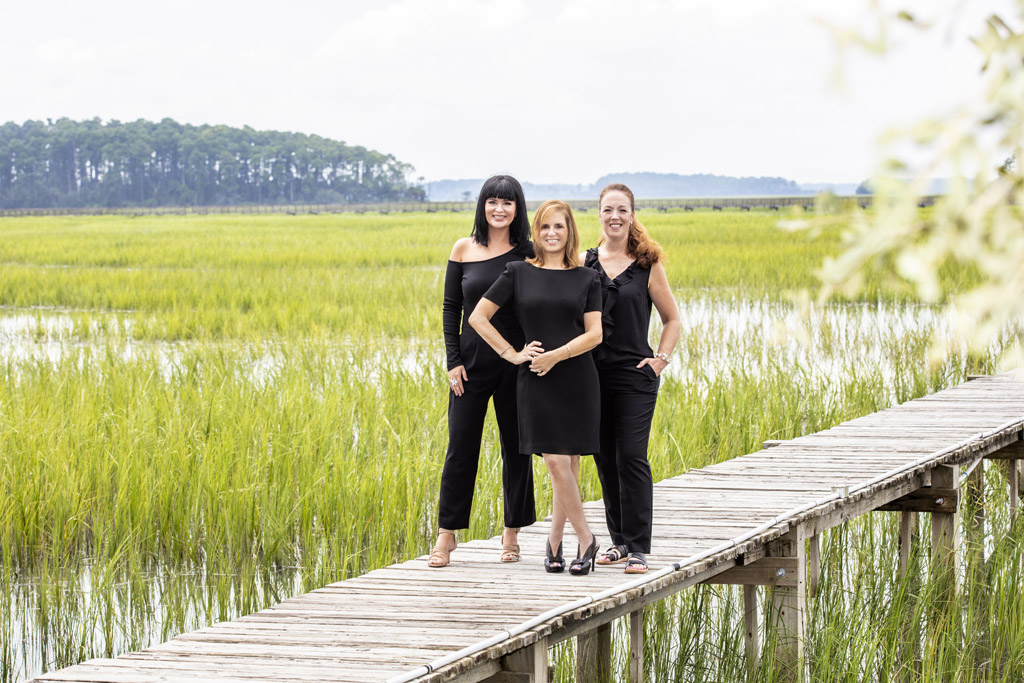 Beth DeAngelis, The Coastal Living Team, 8 Lafayette Place , Hilton Head Island, SC 29926, (843) 271-4254, coastallivingbybeth.com
Describe a typical day in your life. My day starts with a cup of coffee looking out over the beautiful marshes of the Lowcountry while reviewing/answering emails and matching up new and delayed listings in the MLS to our VIP buyer clients so they get a look at any new inventory that might meet their needs. Then it's out the door to appointments with buyers and sellers, with time put aside during the day to make sure our closings are under control—all of this, thankfully, with the help of our team assistants and closing coordinator. Home by 7 p.m. or so, a quick walk with the dogs and back on the computer. I truly breathe, eat and sleep real estate and love it!
What drives you/makes you excited to start the day? I absolutely thrive on helping people find their perfect property or helping people set up their home through staging and pricing strategies to successfully sell their home. I enjoy working through the challenges and problem solving that can come up along the way. We know buying or selling a home is stressful, and the goal on my team is to be there to solve issues as well as celebrate with our clients.
Did you have a mentor—someone who really helped you along the path to entrepreneurship? My father.
Tell us something you wish you had known when you started on your career path—a bit of advice for other women in business. Start your career on a team. Real estate is not just showing/selling pretty homes. When people trust you with one of their largest assets, you take on a lot of responsibility to your client to be knowledgeable and provide sound advice. Go slowly and learn.
Mountains or ocean? Ocean
Guilty pleasure? Binge watching an action-packed TV series with plenty of ice cream.
What did you want to be when you grew up? A zoologist.
Give us three qualities a leader must have. The ability to listen, to communicate clearly and to implement action plans concisely.
What is one thing you are looking forward to doing when you retire? Walks on the beach with my black lab Cooper.
If you could learn any skill, what would it be? How to be tech savvy.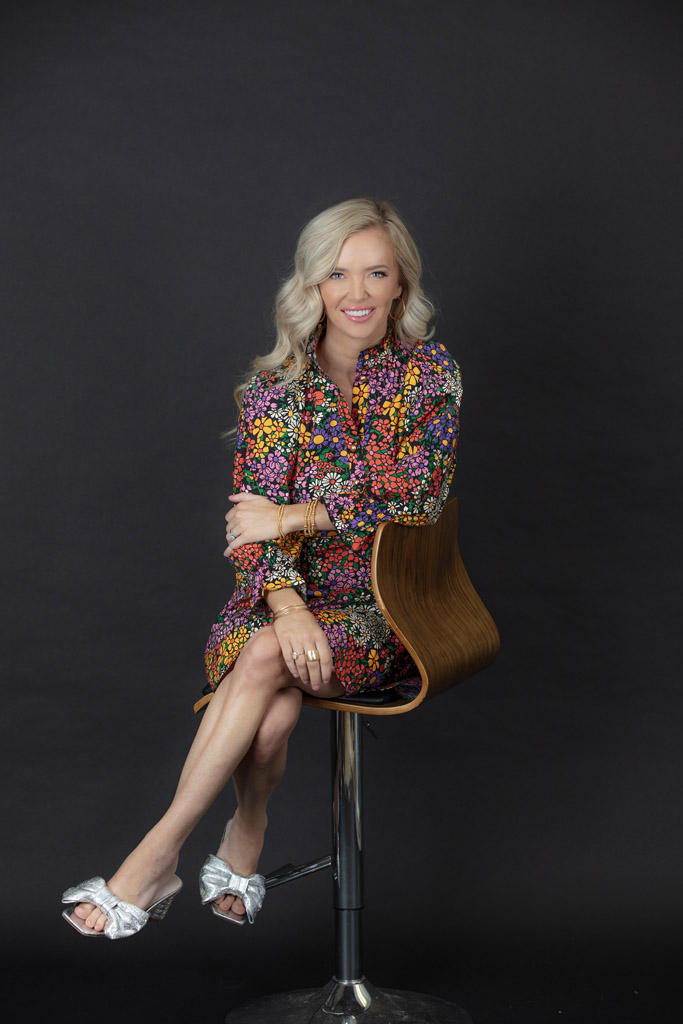 Maggie Vaigneur, Copper Penny
For 36 years, Copper Penny has been on the vanguard of island fashion, helping to set the sartorial tone for an area renowned for its laid-back sophistication and coastal style. Expanding to Hilton Head under a franchisee in 2015, it is now owned and operated by Maggie Vaigneur and her husband Blake. If you're one of the more well-dressed locals, you probably already knew that.
"The locals have really supported us all these years," said Maggie Vaigneur, who runs both the Hilton Head and Savannah locations with her husband, Blake. "We have customers who have shopped with us since day one."
Maggie and Blake took over the business from Blake's mother Penny just over a year ago, following years of preparation. "I was in real estate full time, but I was doing the buying alongside Penny for the last five years," Maggie said. "We have a great relationship, and she has a lot of faith in us to carry this store forward."
Under the new generation's leadership, customer service has evolved to offer online shopping and same-day delivery of the dresses, shoes, tops and accessories that made Copper Penny a Lowcountry icon. Maggie informs this new approach with a style and sensibility learned from her mother-in-law, which is now passing down to the next generation. "My daughter Margaret made her first market trip when she was about six months old," Maggie said with a laugh.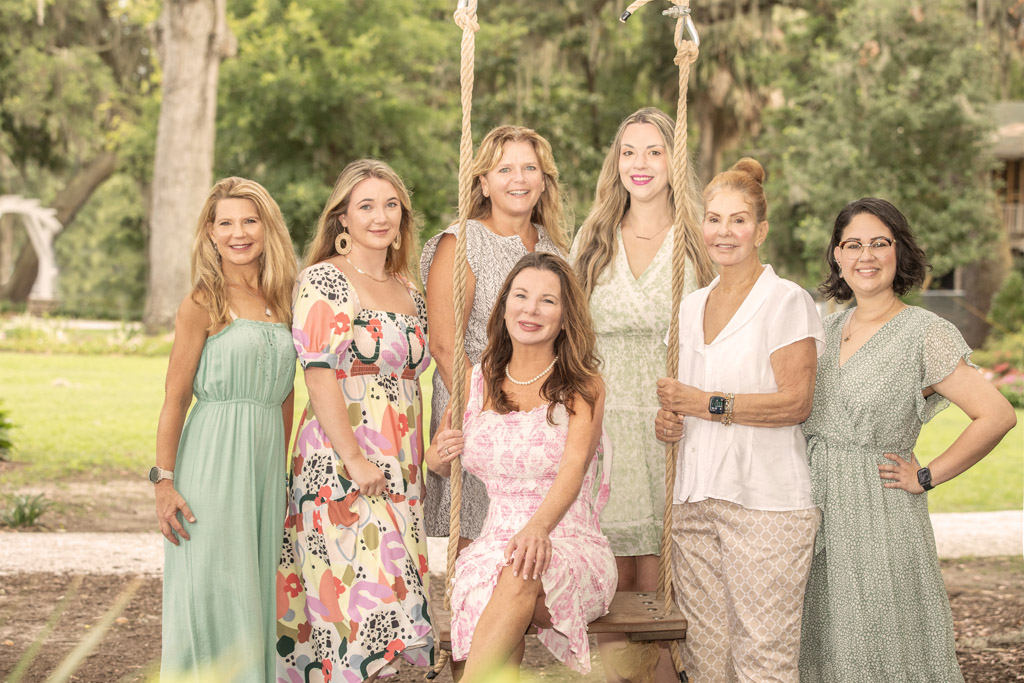 Jennifer Green, Nurse Practitioner, Primary Care Provider/Master Injector, Affordable Health Care, 150 State St., Bluffton, SC 29910, (843) 757-5559
In 2008 when Affordable Health Care was started by entrepreneur Jennifer Green, APRN, her goal was to offer primary care that was compassionate, highly competent, accessible and affordable. In keeping with her original vision, she has adapted over the years to meet the changing needs of our community. Through this process, she has explored the addition of services that ultimately did not fit the practice and landed upon many that have expanded her primary care into a total wellness approach for her patients.
Due to the upheaval of the past few years, Jenny has responded in kind with services that are relevant to the current needs of our demographic. As a health care provider, she is acutely aware of the dramatic decline in preventative care which has led to a crisis in basic individual health management and a subsequent resurgence in preventable diseases. Applying her entrepreneurial sense to this growing problem, she is taking an active role in helping her patients regain their health by offering innovative, affordable and effective plans of care.
At AHC, Jenny and her staff are focused on giving their patients the tools needed to conquer one of the most common risk factors for cardiac disease, hypertension, obstructive sleep apnea, and type 2 diabetes: obesity. With the assistance of new medications, consultations including diet and exercise as well as the medical support needed for success, she hopes to help her patients all around the Lowcountry enjoy active and healthy lives.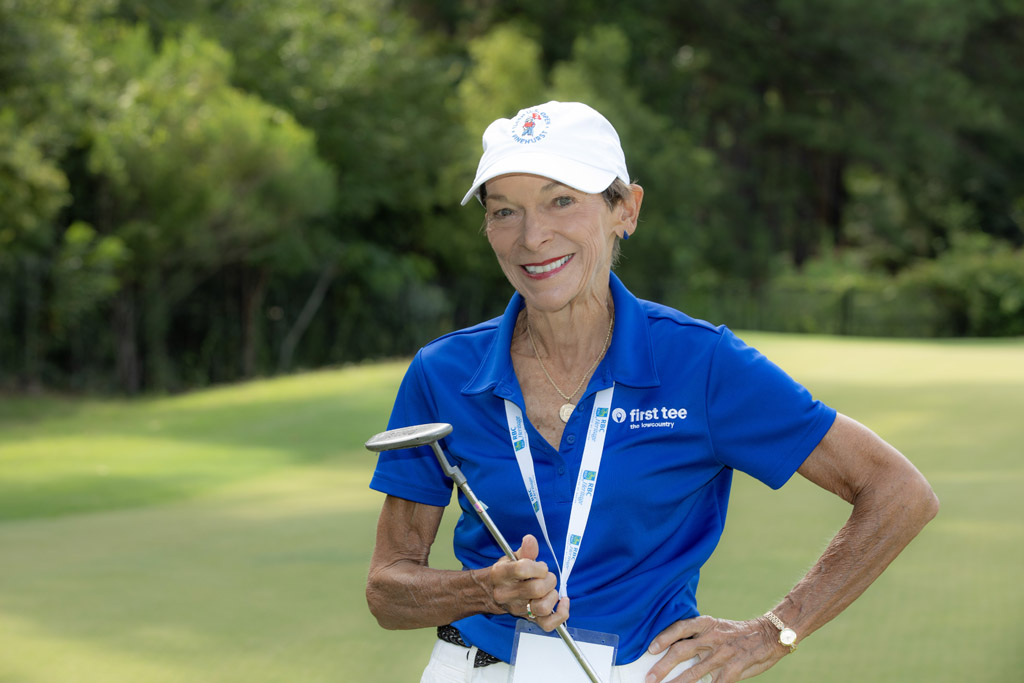 Trudy Backus, First Tee – The Lowcountry, 151 Gumtree Rd., Hilton Head Island, SC 29926, (843) 686-2680, firstteelowcountry.org
It's a beautiful day at First Tee – The Lowcountry's Gumtree Road facility, and a young man no older than seven is stepping up to the tee to address the ball. Keeping his instructor's words in mind, he squares his shoulders, perfects his stance and keeps his head down. Then, with all the energy that only seven-year-olds possess, he whips his shoulders around in a wide arc that sends the ball flying but also sends him into a full 360-degree swing.
With saintlike patience, his instructor tells him, "You swing the club, don't let the club swing you."
"That little guy will be a stellar athlete, you can tell already," said his instructor, Trudy Backus. "He will excel at a number of things, but he goes at things with abandon."
As a volunteer coach at First Tee – The Lowcountry, Backus helps kids work on their putting and chipping, as by her own admission her full swing is "a little inconsistent." It's something she's done since first volunteering with the organization in 2016. But if you ask her, the role of golf instructor is secondary to her role as life instructor.
"What's good about First Tee is we also talk to them about life values—courtesy respect, responsibilities, sportsmanship, honesty, all of those kinds of things," she said. "And there are opportunities during each session to recognize those being demonstrated by the kids."
And sometimes, she gets to recognize excellence on and off the course, like the young lady who worked with Backus since her first day at First Tee. Seven years later, she was a standard bearer at the RBC Heritage presented by Boeing. "She kept with us for all those years, and I'm just very, very proud of her," Backus said.
And there are countless other students Backus takes pride in, going back to when she hung up her 41-year career in insurance, retired to South Carolina and started coaching for First Tee. "One cannot go there with either performance or behavioral expectations. One must go there just prepared to cheer the students' successes," she said. "And you find they appreciate you giving them attention, giving attention for something they want to achieve."
During the Champions Banquet this past April when she received the Mike Davis Award, the highest award for volunteering within the First Tee – The Lowcountry, Backus got a little recognition of her own for her achievements. Even though, for her, volunteering at First Tee has been reward enough.
"I consider moving here the best decision of my life," she said, "but volunteering here has made that best decision 100 percent better."
To volunteer, please contact Executive Director Pat Zuk at pzuk@thefirstteelowcountry.org or call (843) 686-2680.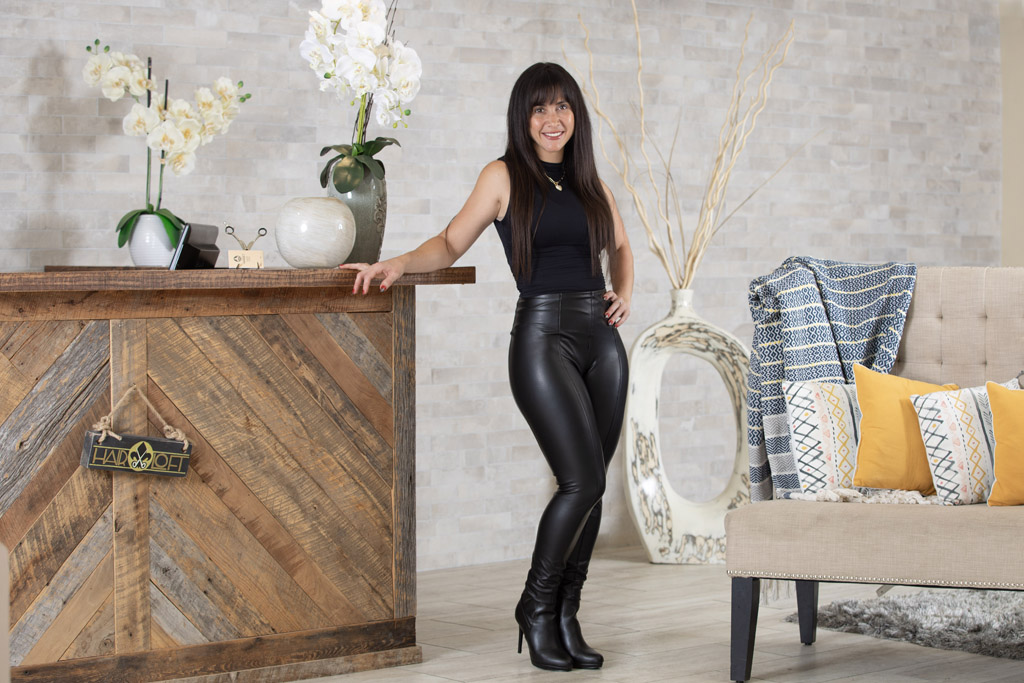 Priscilla Ortiz, Hair Loft of Hilton Head, 19 Dunnagans Alley, Suite H, Hilton Head Island, SC 29928, (843) 422-9152  //  Hairlofthhi.com
When you combine beauty and brains, you get something spectacular. If you need to see what that looks like, just follow the crowd of people with flawless hair to Dunnagans Alley and check in at Hair Loft of Hilton Head. There you'll find Priscila Ortiz changing lives with beauty secrets that go far more than skin deep.
Growing up around salons in her native Argentina, Ortiz developed her eye for beautiful hair early on. "But once I got out there into the industry, it was a whole other world," she said. "It was amazing."
She quickly learned that beautiful hair is more than just an art; it's a science. That informed the philosophy on display at The Hair Loft, one which emphasizes a more natural approach. "The environment here is very harsh, so you need something that isn't going to work against that," she said. "When you use a hair color that contains ammonia, it opens the cuticles of your hair and they'll never fully seal."
That scientific approach to beauty became extra helpful after COVID sparked a puzzling secondary pandemic of thinning hair. Whether stress, hormones or medication, this has been vexing the entire beauty industry. And Ortiz has risen to the occasion to fight thinning hair, using a shampoo line that blocks potentially damaging hormones, giving clients medical vitamins that only doctors and hairdressers can carry to encourage hair growth and becoming certified by famed hair extension company Great Lengths.
"Most women's hair thins around their faces, which ages you. Adding extension to fill in those areas is a life changer for women," Ortiz said. And for her, all this art and science is ultimately in service of those life-changing moments.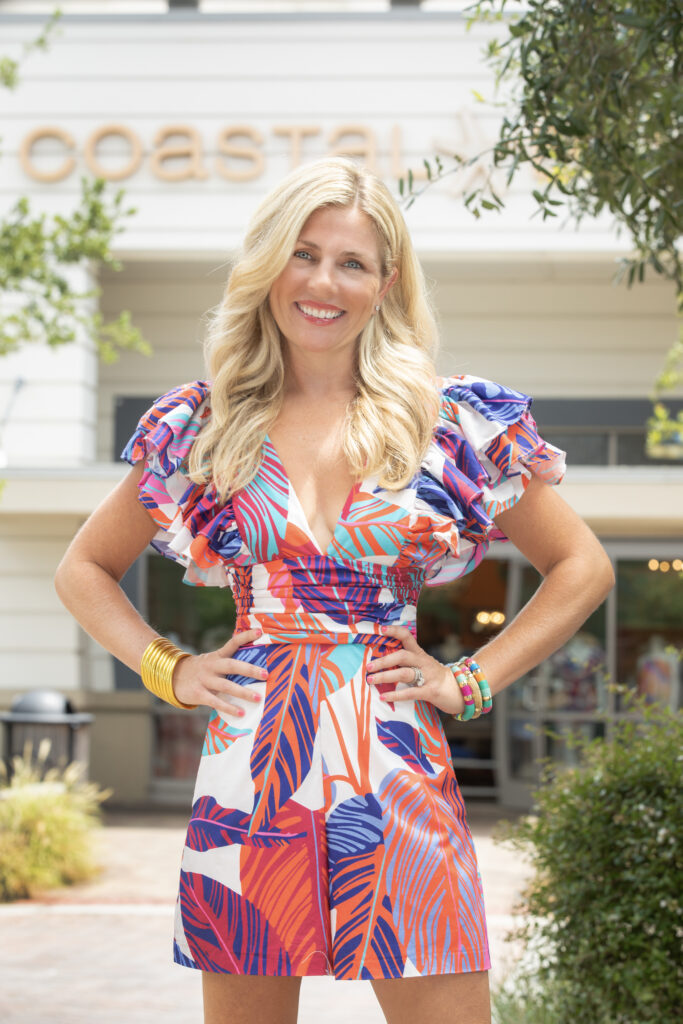 Blake Schmid, Coastal Bliss, 38 Shelter Cove Ln, #126, Hilton Head Island, SC 29928, (843) 802-4050, www.coastalblisshiltonhead.com
Step inside Coastal Bliss, and immediately the world feels like a little sunnier place. From head to toe, it's a place where bright colors and effortlessly beautiful looks are mixed and matched into something that truly stands out. But there is more to the appeal of Coastal Bliss than simply the brilliant fashion on display. Behind the shelves, there's a story of a family tradition of fearless entrepreneurialism, one that Blake Schmid is carrying into a new generation.
"I come from a long line of people who owned their own businesses," Schmid said. "So, when I started out, I already knew how hard you have to work."
The hard work was ingrained in her from a lineage that includes her great grandfather's butcher shop and her grandfather's TV business back in New York as well as the famed island chiropractic firm owned by her father, Dr. Brad Fraum. What Schmid has built at Coastal Bliss has married that solid work ethic to a refined sartorial sensibility she cultivated through years working at legendary boutique, The Porcupine, under Avis Rollison.
"I like fashion that stands out," Schmid said. "I'm drawn to the 'wow' pieces, but not so 'wow' that you only wear them once. I choose pieces that are wearable."
Hard work and an eye for fashion have made Coastal Bliss a darling of the island for 10 years, but Schmid isn't in this alone. The mother of two knows that it takes a village. "I feel very fortunate to have such a great, supportive staff," she said. "And I can't imagine doing this without my husband Jimmy, my parents, and my in-laws."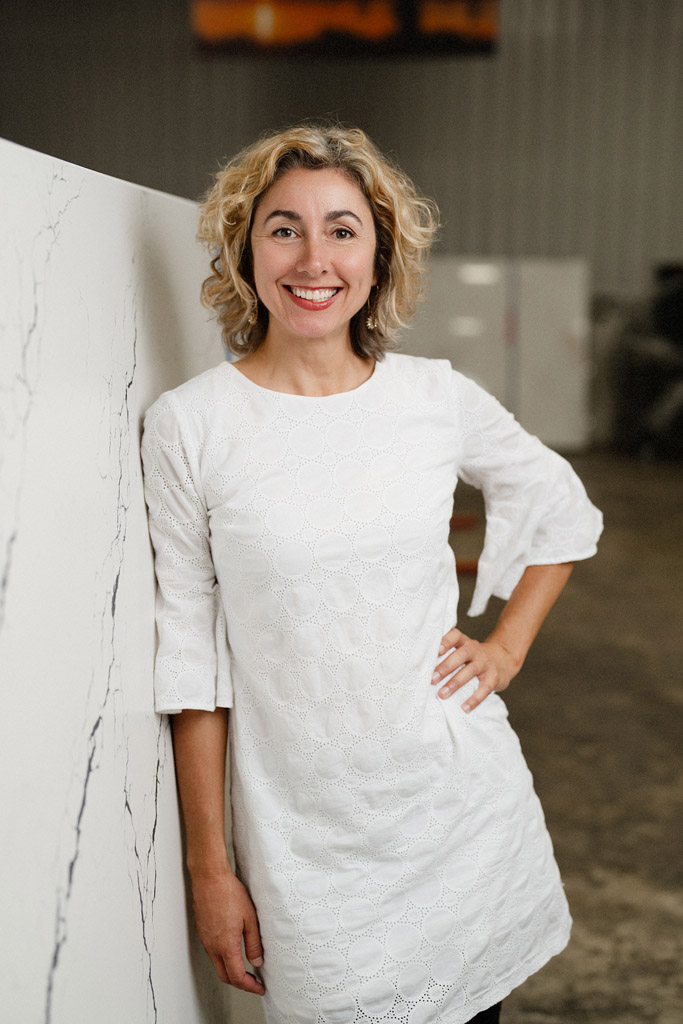 Shannon Baltzegar, StoneWorks, Inc., Beaufort/Bluffton, SC, (843) 290-6082 ~ Text me anytime!, hiltonheadstone.com
Shannon Baltzegar is a creative force and respected influencer in the local stone fabrication and design industry. This summer, she was tapped to lead StoneWorks of the Lowcountry as their new CEO, the successor to the family-owned stone fabrication business her father John Baltzegar III built over the last three decades. She brings her inventive spirit, can-do attitude, and a fresh vision to her new role as CEO.
Describe a typical day in your life. Every day is a new day! Sometimes I pray; sometimes I keep my head down; sometimes I smile. Every day, I ask for help to be better.
What drives you/makes you excited to start the day? I start with coffee at 5 a.m., black. I have my best thoughts in the morning. I am motivated to solve problems. Problems can be as simple as planning a dog sitter or as complicated as re-structuring pieces of a profit puzzle.
Did you have a mentor—someone who really helped you along the path to entrepreneurship? Everyone helps in all fashions. I take them, understand them, then make my own path.
Tell us something you wish you had known when you started on your career path—a bit of advice for other women in business. You might be on a path to major success or on a path to a steady paycheck. Choose to love yourself whatever path you are on. Success is found in happiness.
Mountains or ocean? I always wanted to live at the beach. Incredibly so, it happened!
Guilty pleasure?  Naps: midday nap, evening nap, after eating nap … I Love them all. Sometimes I feel worthless, and sometimes I feel like Sleeping Beauty. I ultimately think they are healthy recovery.
What did you want to be when you grew up?  Lawyer, choreographer, photographer, dancer, singer, teacher…. Truth be told, I wanted to be a mom of five without big dreams of a career. My mom worked six days a week. But my best memories are when she didn't work—when we were little, she played with us, she sewed and was creative. She glowed with happiness.
Give us three qualities a leader must have.  Backbone, honor, and compassion.
What podcast do you listen to for inspiration or to learn from? I signed up to listen to the most recommended books by U.S. colleges: The Republic, The Communist Manifesto; Imagined Communities…. These are a few I am attempting with my Bluetooth headphones (when I have quiet time).
What is one thing you are looking forward to doing when you retire? I think about what other businesses I might enjoy after I retire.
If you could learn any skill, what would it be? I'd love to repurpose clothing—design the best fits for my own shape.
What is your favorite tech toy (for work or play) that you can't live without? The smartphone, ugh! It's a love/hate situation.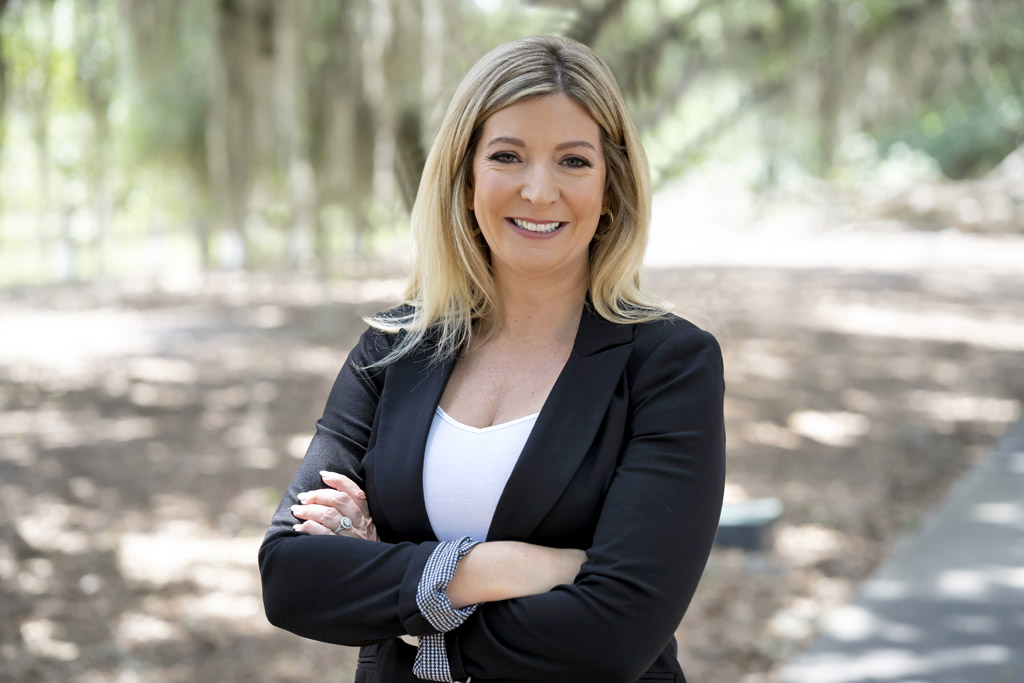 Michelle Elliott, Realtor, Charter One Realty, (704) 737-3128, MichelleElliott@CharterOneRealty.com
For nearly seven years, Michelle Elliott has built a true success story of a real estate career. In addition to the many clients she's helped buy and sell their homes, her work in the community and with the Hilton Head Association of Realtors have earned her five consecutive Realtor Service Awards.
It's a career she is proud to have built. But if you ask her, the most important things she has built are relationships. "Throughout the process and after closing, the biggest thing for me is building relationships," she said. "Really, this is one of the biggest transactions that a person or a family will make in their lifetime. You want to be there for them, from the beginning until the end."
And even clients who are investing in a vacation home or a rental property find themselves enjoying a close friendship long after the closing documents have been signed. It's a testament not only to her passion for helping clients, but for the care she takes in ensuring each one of them is fully informed and knowledgeable about the entire process. As a born-and-bred Southerner from the Queen City of Charlotte, N.C., she'd tell you that's just how you welcome someone to your home.
"Coming from the city, to the Lowcountry was an adjustment, but it's so peaceful here," she said. "Every time I drive over that bridge or look out on the water, I'm quickly reminded of why I love it here."
It's a love she's passed on to all her clients as she's welcomed them to their new home.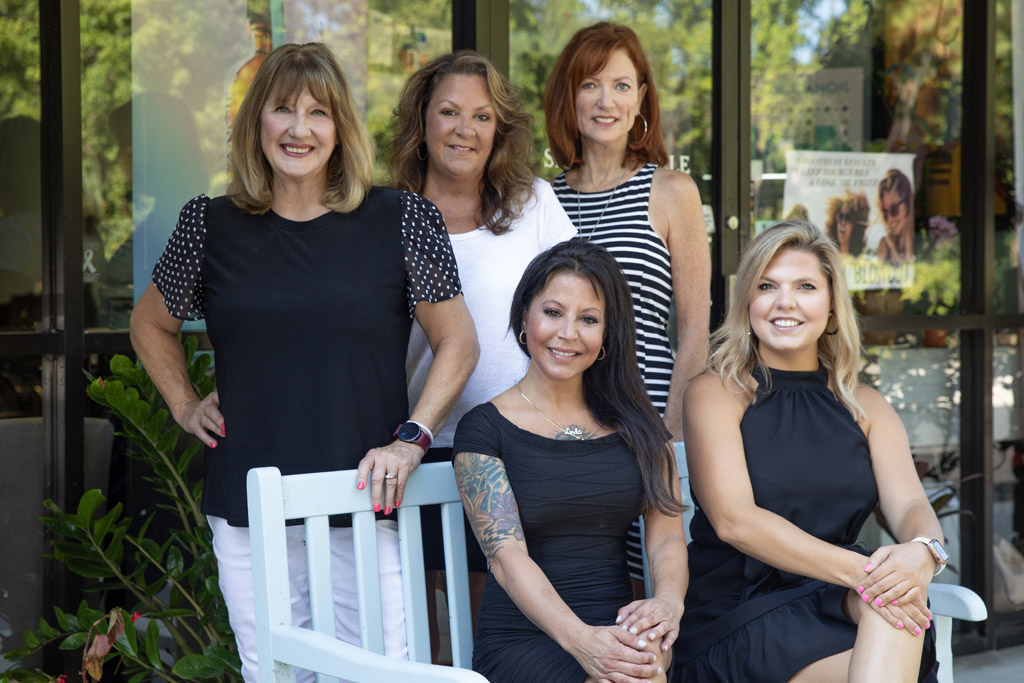 Chris Spado, Shear Miracle Hair Salon, 6 Bow Cir., Suite A-4, Hilton Head Island, SC 29928, (843) 785-4333, shearmiraclehhi.wordpress.com/
Describe a typical day in your life. A typical day in our salon would involve caring for clients. We have many regular clients, and there are always new clients who are moving to this area. Our goal is to make our salon a friendly environment.
What drives you/makes you excited to start the day? What really excites us about this job is that it's new and different every day. I have been a hairdresser for over 47 years, and it's never boring. I love this job.
Tell us something you wish you had known when you started on your career path—a bit of advice for other women in business. My advice to any woman who would like to start their own business is to walk through your fears. Don't be afraid to approach another successful woman and ask them how they did it.
Did you have a mentor—someone who really helped you along the path to entrepreneurship? My mentor was my father-in-law Joseph Spado Sr. He gave me wonderful advice on how to run and manage a business. He always said treat your employees with respect and give people a warm welcome when they enter your business. The one thing he said that makes me smile is, "Make sure your windows are always clean because first impressions matter."
Give us three qualities a leader must have. To be a good leader, you must be determined, learn from your mistakes, and have an interest in others.
Guilty pleasure? When my workday is done, I love listening to audible books and gardening. These are my two favorite things. Someday, when I retire, I wish to visit many great gardens all over the world. I wish I could be an expert gardener.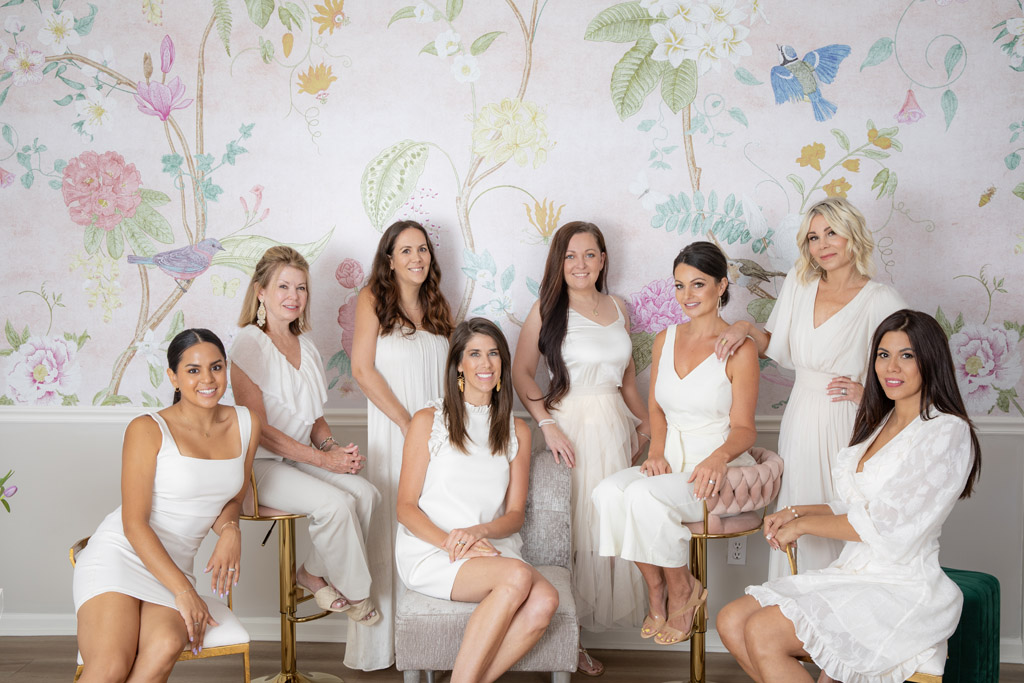 The Ladies of The Beautique, 55-A Sheridan Park Circle, Bluffton, SC 29910, (843) 227-5501, www.thebeautiquebluffton.com, Instagram: @beautique_bluffton
There's an old saying that beauty is in the eye of the beholder. And yet, that only tells half the truth. Before it ever gets anywhere near the eye of the beholder, beauty truly begins in the hands of an artist. And art takes many forms.
Some artists paint with a brush. Some sculpt from clay. For the women of The Beautique, the tools of the trade are medically designed skincare treatments, lasers, injectables and permanent cosmetics. And the canvas is thousands of beautifully satisfied clients. Your own eyes can behold the dazzling artistry on smiling faces around the Lowcountry, or you can step inside their Sheridan Park office.
Here, among nondescript rows of commercial spaces, an exquisitely appointed space awaits inside, contrasting gorgeously for a vibe that almost feels like a "beauty speakeasy."
"We've actually thought about having a secret knock to get in," joked Amanda Ellis, licensed esthetician for 13 years and part of the assembled talent at The Beautique. All jokes aside, her skills as an esthetician, along with the talents of permanent makeup specialist Sarah Rhoads and nurse practitioner Jessica Lowther, serve as the core of what sets The Beautique apart.
"I think our dynamic, starting with the three of us and then with everyone we've brought in as we've expanded, allows us to bounce ideas off of each other and share our knowledge and expertise to get our clients the best results," Rhoads said.
It also allows each of them to find true fulfillment in what they do. "I started out in the neonatal ICU before switching 180 degrees to dermatology and plastic surgery, but I'm also really artistic," Lowther said. "It's been a really good collaboration for me, working in aesthetic medicine allows me to combine advanced nursing skills and medical knowledge with my artsy and creative side."
That creative streak, incidentally, extends to the delightfully tasteful atmosphere inside The Beautique, where everyone pitched in to create a four-walled masterpiece. "Clients love coming in here and seeing me hang wallpaper," Lowther joked.
Individually, their skill sets set them apart in a crowded field. When they brought them together at The Beautique, they formed something truly artistic: a beautiful space, dedicated to nurturing your own beauty through extensive medical knowledge, a wealth of advanced techniques, and good old-fashioned artistry.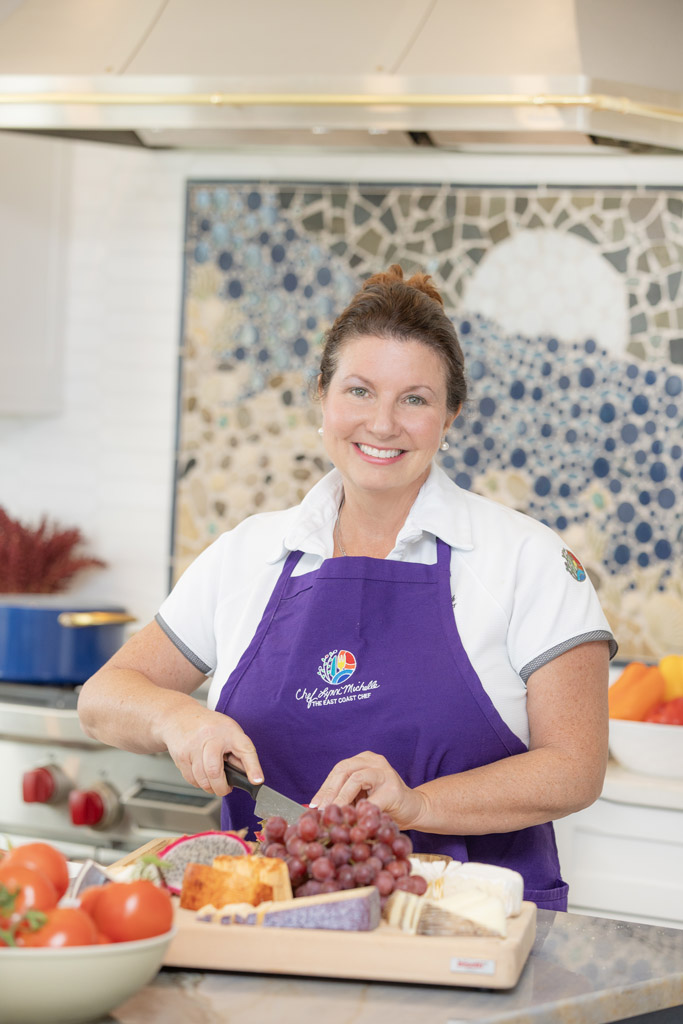 Chef Lynn Michelle, The East Coast Chef, cheflynnmichelle.com
What drives you/makes you excited to start the day? I absolutely love the excitement of every new day. I make the best out of every minute of every day. I always have lots going on. It makes me excited to work hard and see results.
Guilty pleasure? Toasted coconut milk chocolate clusters!
Tell us something you wish you had known when you started on your career path—a bit of advice for other women in business. It's all about finding the balance for me: business life & personal life. I enjoy creating new products, trends, and recipes. I enjoy the mountains, oceans, boating, traveling, and painting. I most definitely have total left and total right brains. The balance of both is the challenge. Finding the balance of life, work, play is my advice to others.
What is one thing you look forward to doing when you retire? I never plan to completely retire.
If you could learn any skill, what would it be? I would love to learn how to fly an airplane.
What is your favorite tech toy (for work or play) that you can't live without? My favorite tech item is having Wi-Fi in my car. My "car-ffice" is always on the move!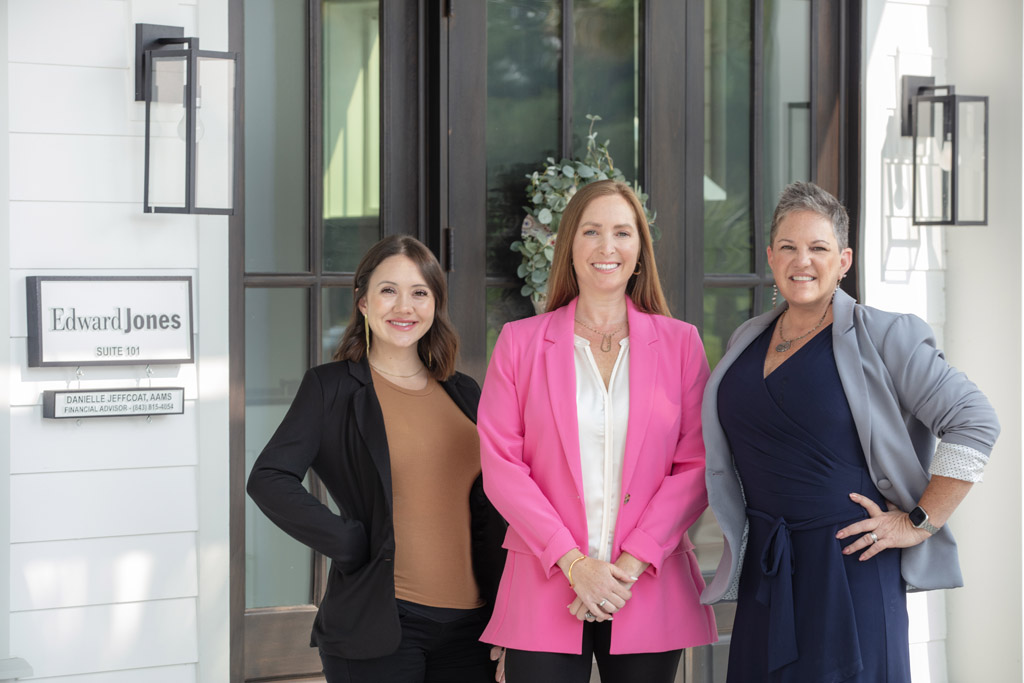 Danielle Jeffcoat, Edward Jones, 152 State Street, Suite 101, Bluffton, SC 29910, (843) 815-4054, edwardjones.com/danielle-jeffcoat
Describe a typical day in your life. As a team, we have different roles in the branch that are equally important. Our main focus is to make sure we are helping clients achieve their goals while providing exceptional client service. Julie and Bethany are the smiling faces you will see when you walk through the door or the lovely voices you will hear if you call our office. They keep the office running like a well-oiled machine. I spend most of my day meeting with clients, talking through life changes and celebrating success. We make financial planning fun!
What drives you/makes you excited to start the day? I have a very rewarding career. I get so excited to see my clients' dreams become a reality. Getting up to start your day is easy when you love what you do.
Tell us something you wish you had known when you started on your career path—a bit of advice for other women in business. Make sure you surround yourself with the right people who lift you up. Keep your head up; keep going; keep your eye on the prize; and NEVER have a plan B.
Mountains or ocean? A boat is my happy place. Ocean all the way!
Give us three qualities a leader must have.  Honesty, growth mindset, and transparency.
What podcast do you listen to for inspiration or to learn from? I recently listened to a podcast by Ed Mylett, Small Habits, Big Results. Highly recommend.
What is one thing you are looking forward to doing when you retire? I absolutely love to travel, and I'm not waiting for retirement to check places off my bucket list. The difference is we will be able to be able to spend more time in the countries we visit. A month on the Amalfi Coast is my kind of dream.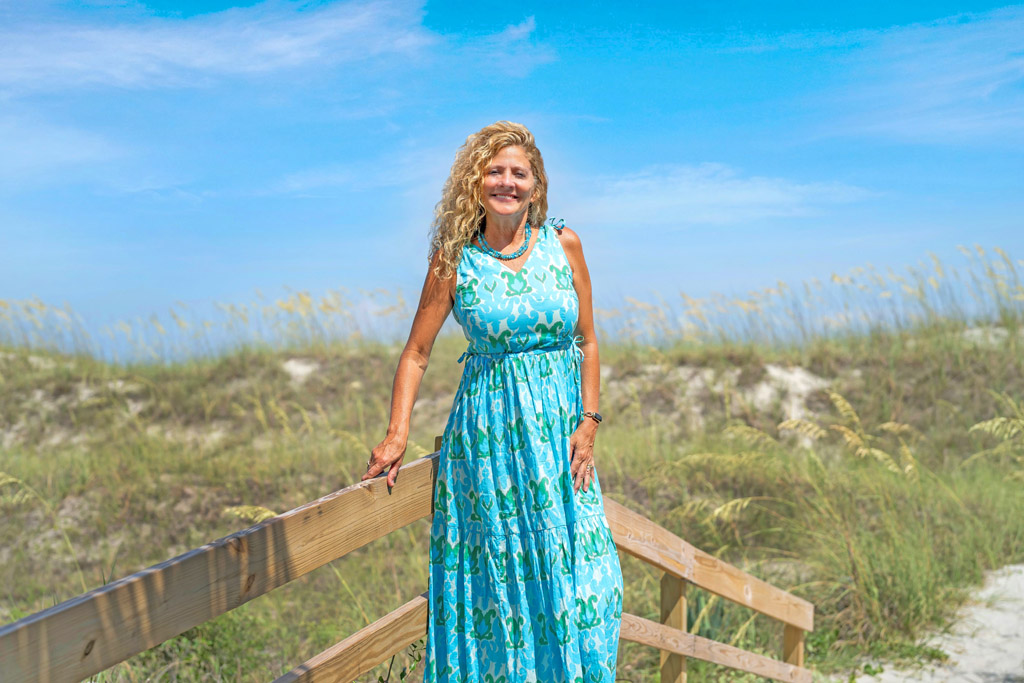 Julie Janning, Broker-in-Charge/Owner, HH Island Real Estate and Rentals, 32 Office Park Road, Suite 214, Hilton Head Island, SC 29928, (843) 384-0928
You might say that Julie Janning is something of a quick learner. Coming into real estate after a lengthy career in the financial and legal industries, she was essentially a blank slate. And yet, in her first year, she earned the Sales Achievement Award, and in her second year earned the Ambassadors Cup Award, finishing in the top five percent of our region and top three percent of all agents company-wide.
What was the secret behind her meteoric rise? It's simple, really. It starts with involvement.
"I'm heavily involved with the Hilton Head Area Realtors Association," Janning said. "That was one of the key factors to my success. Our professional development committee taught me so much about our island."
Serving as a chair on that committee as well as the outreach committee and ultimately the association itself deepened her involvement with and strengthened her ties to other agents. Those other agents returned the favor by naming her president elect for 2023.
But the only measure of success that truly matters to Janning is in what she can achieve for others. "My work ethic is one where the client comes first. It's not just about looking at pictures and emailing properties," she said. "It's about getting to know that client, the specific things they're looking for, and being able to go above and beyond to find that match for a buyer or seller."
Speaking of work ethic, Janning has not only proven a quick student when it comes to real estate, but she's also taken on the world of property management, running HH Island Real Estate and Rentals with her husband. There are any number of Realtors who will sell you a house, but very few who can roll up their sleeves and make that house a home.
"I have several clients who bought something that needs work but live elsewhere, and I'll come in and manage the process whether it's popcorn removal, new cabinets and counters … sometimes I'm in there with a paintbrush," she said. "A lot of the time, you just have to get in there and do that stuff yourself."
Everyone asks what the secret to success is, but Janning proves there is no secret. With hard work, a drive to lead, and a passion for serving others, success will follow.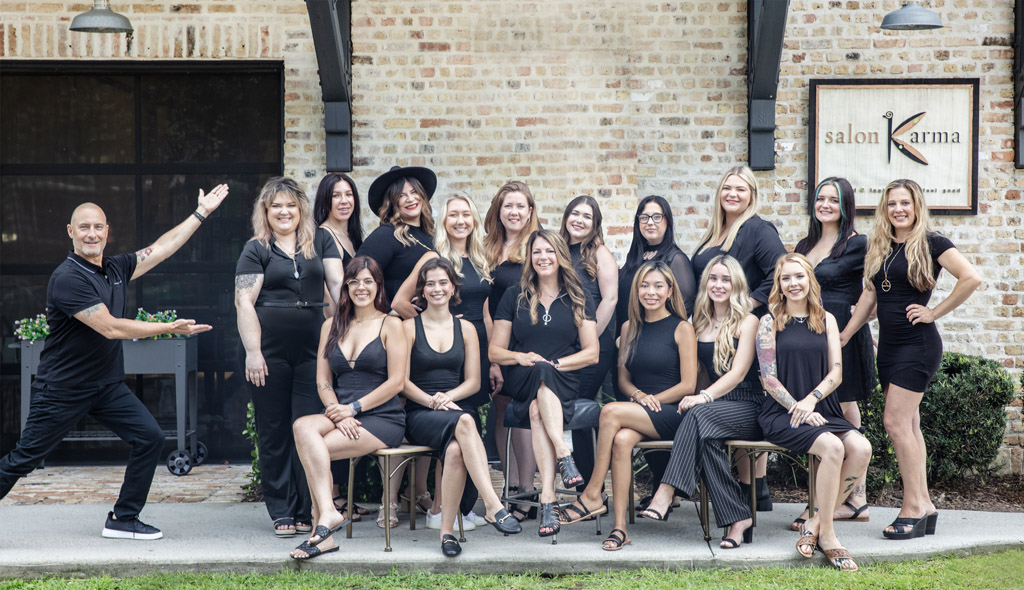 Kim Seaglund, Salon Karma, 12 State of Mind Street, Bluffton, SC 29910, (843) 757-5762, salonkarmasc.com
What drives you/makes you excited to start the day? Watching my team grow as individuals. I'm driven by educating myself in business and leadership. Planning education for my team drives me as well. Watching my staff  individually grow is so rewarding!
Tell us something you wish you had known when you started on your career path—a bit of advice for other women in business. Don't take things personally. You and your business may not be for everyone, and that is okay! Build a team who are in your boat and all rowing in the same direction.
Mountains or ocean? Both!
Give us three qualities a leader must have. Be a good and clear communicator. Have a clear vision of your business's brand, and always be kind and empathetic. Be a role model to your team—set new goals, and always stay humble.
What is one thing you are looking forward to doing when you retire? Traveling the world with my family. I have a detailed bucket list of beautiful destinations that I can't wait to experience and share with my three boys and their future families.
What podcast do you listen to for inspiration or to learn from? Sum It Up—Always inspiring for salon owners and anyone in a leadership position.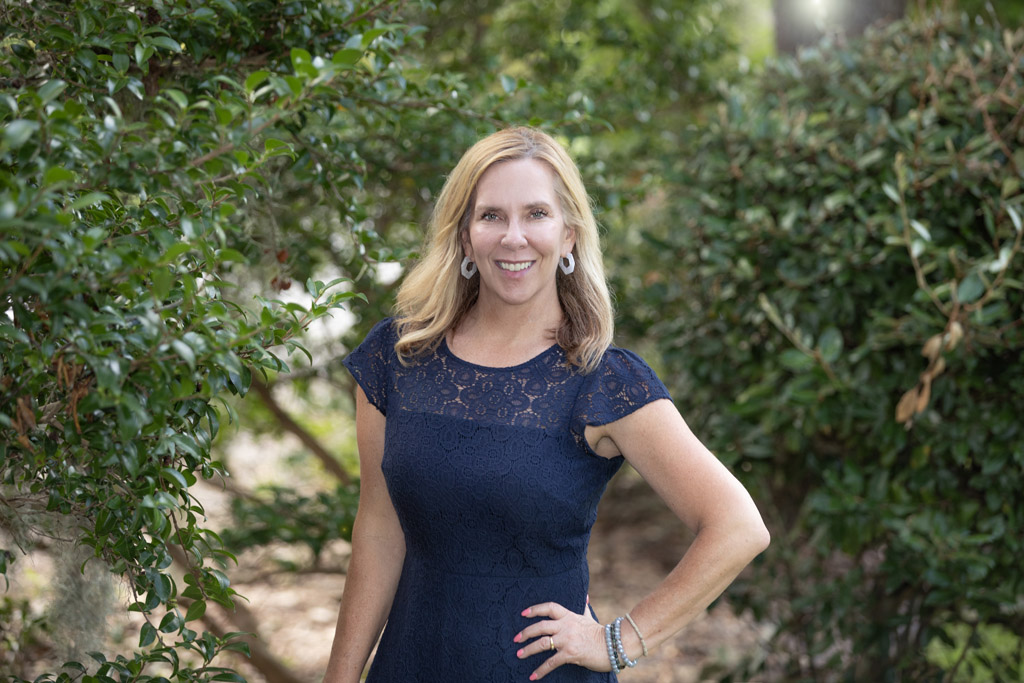 Tisha Chafer, Realtor, COAST Brokered by eXp Realty, (843) 384-1645, tishachafer.exphiltonhead.com
For Tisha Chafer, "when experience counts" is more than just a tagline. It's the philosophy behind the real difference she can make for her clients after 20 years in real estate.
"I've lived here since 1996 and raised my children here, so I've gained a familiarity with just about anything—schools, sports, all those questions that new residents have," she said. "That experience also lets me be an expert in particular markets like the condo market. It's an entirely different animal than buying a house, and I've helped hundreds of people buy them."
Chafer has also owned her share. As a flipper, she's bought and renovated nearly every kind of property on the island you can imagine. "My clients are really able to use me as a resource—paint, flooring, contractors, I know them all," she said. "Believe me, I'm very familiar with buying something that needs work."
Whether it's someone moving their family to the area, someone looking for an investment property, or someone who wants to get the most out of their property, Tisha Chafer knows because she's been there. And that's what she means when she says experience counts.
"With me, clients are getting someone who has built a custom home, worked for a national builder, and buys and sells properties herself," she said. "When people work with me, they're working with someone who truly understands what they are going through."
Karla Ramos, Realtor, Coast Professionals Brokered by Exp Realty , (843) 422-6456, KarlaRamosRealtor.com
What drives you/makes you excited to start the day? I am genuinely passionate about helping others achieve the dream of homeownership. There's an incredible sense of fulfillment that comes from guiding my clients through the process and witnessing the joy they experience when they find their perfect home.
The combination of helping others achieve homeownership and assisting them in building their wealth through real estate investment is what truly drives me. It's a privilege to be a part of such a significant journey in people's lives and to contribute to their long-term happiness and financial well-being.
Did you have a mentor—someone who really helped you along the path to entrepreneurship? Yes, my dad has been a significant mentor in my journey as a Realtor and entrepreneur. He has always been an inspiration for me to grow both professionally and personally. His guidance and hard work have shaped my approach to business, emphasizing the importance of helping others and working with strong ethics.
Tell us something you wish you had known when you started on your career path—a bit of advice for other women in business. I wish I had known earlier to prioritize balancing family and work life while making my health a priority. Striving for a healthy work-life balance allows us to be more present, focused, and effective in both our personal and professional lives. By finding this equilibrium, we can maintain our energy, resilience, and passion for what we do.
Mountains or ocean? Ocean! I love the way the ocean evokes a profound sense of peace and freedom within me.
Guilty pleasure? Peanut butter and jelly sandwich.
Give us three qualities a leader must have. Adaptability: Leaders must be flexible and adaptable in the face of change; effective communication with empathy; and the ability to inspire others.
What podcast do you listen to for inspiration or to learn from? Tom Bilyeu and Ed Mylett.
What is one thing you are looking forward to doing when you retire? To travel more and spend more time at the beach.
If you could learn any skill, what would it be? If I could learn any skill, one area I would love to explore is playing a musical instrument.
What is your favorite tech toy (for work or play) that you can't live without? My cell phone and laptop that allow me to work remotely.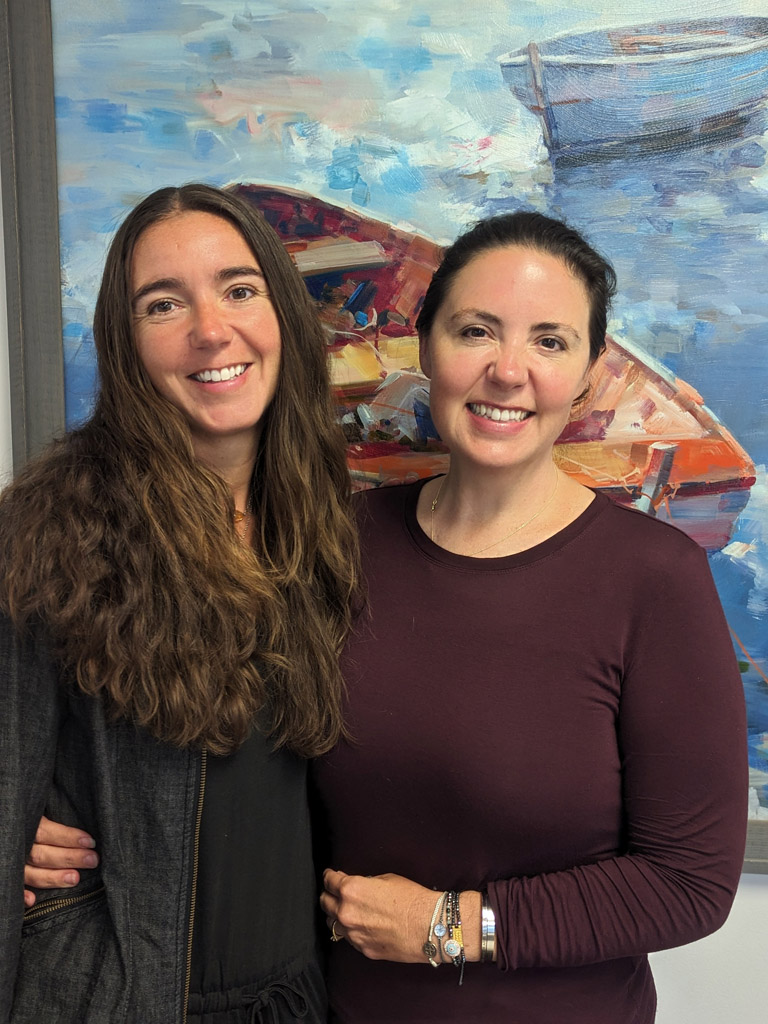 Christina Galbreath-Gonzalez, Realtor®, Broker-in-Charge, Berkshire Hathaway HomeServices  & Alayne Lawson, Teacher, (843) 816-2814, christina@hiltonheadhomes.com, christinagalbreathgonzalez.hiltonheadblufftonrealty.com/ 
Moving forward after loss… The lives of JonPaul Gonzalez (19) and his girlfriend Madison Klepesky (18) held nearly infinite promise. On the night of December 4, 2021, all that promise was snuffed out when they lost their lives through the actions of a drunk driver. How do the families move forward after such a tragic loss?
To Gonzalez's mother, Realtor Christina Galbreath-Gonzalez, it was devastating. But from this tragedy, moving forward meant finding ways she could help others. Along with her sister, Alayne Lawson, they began searching for community resources. The pair came in contact with Friends of Carolina Hospice, Compassionate Friends Group, Helping Parents Heal, Hilton Head Children's Garden, and more. Seeing how much support the community had to offer, their goal was to help make these resources known to others suffering a loss.
"We wanted to become advocates, especially to high school students," Galbreath-Gonzalez said. "It's about making what we have in the area more known and helping others get more comfortable with the uncomfortable: loss and grief. When you lose a child, your entire world and your own self is forever altered. Seeing how the loss affected JonPaul's brother and friends, who were still in high school, when their loss went unacknowledged at school, I knew changes had to be made."
Together they met with the school district with a plea to enhance grief counseling and mental health resources for all students and their families. The goal was to bridge the gap between those who knew of the resources and those who needed the resources. The district updated their website to include school and community resources, plus a way for students to be able ask for help.
As an educator, Lawson saw the effects of loss and grief with students—whether a sibling, parent, grandparent, or even a pet. Making sure her students and their families know that help and hope are available is important to her.
Galbreath-Gonzalez and Lawson said the loss has brought them to a whole new level of empathy and understanding, which has been meaningful to them both personally and professionally. "In real estate, it's about the relationship, and this has helped me connect even more with my clients," Galbreath-Gonzalez said.
Lawson felt this same appreciation for her students and has even gone back to school for her doctorate degree in education. "Our hearts were broken, and the pieces are still being put together knowing one piece will always be missing," she said. "But a light shines through those missing pieces that shows a beauty in the world we'd never seen before. That's JonPaul's light and love shining through."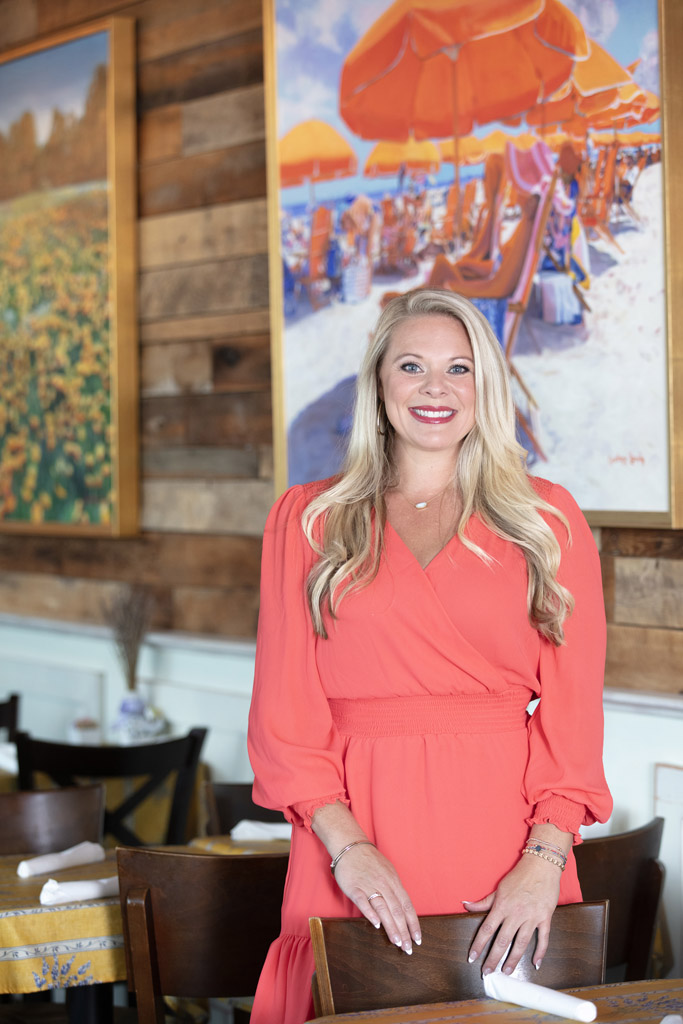 Amber Morgan, Realtor, Keller Williams Realty, 8 Lafayette Place Ste 204, Hilton head, SC 29926, (614) 204-5064, ambermorgansells.com
Describe a typical day in your life. My day starts early in a mad dash getting my five lovely daughters to school on time—hopefully—followed by emails, client appointments and phone calls. If I can squeeze in a workout or walk on the beach, it's a good day.
What drives you/makes you excited to start the day? My clients and my family are my drive. I love matching my buyer clients with their perfect home. Staging and prepping a listing is also one of my favorite things about my job. Helping my sellers get top dollar is always exciting! Whether it's soccer game, gymnastics, or cheer practice, I'm always there cheering my girls on. Fun thing is, not one day looks the same in my life. Keeps life interesting!
Did you have a mentor—someone who really helped you along the path to entrepreneurship? 100 percent my mom! She is the best and my No.1 role model. She runs a successful business in Ohio, raised three kids and taught school for 30 years. She is a true Boss Lady!
Mountains or ocean? Ocean all the way—the best part of living here!
What did you want to be when you grew up? I always wanted to be a teacher. I was able to teach for a few years before having my daughters and discovering my love for real estate. Someone once told me teachers make great real estate agents. We love helping people; we spend a lot of time educating our clients and have lots of patience, which makes a natural transition to the real estate world.
What is one thing you are looking forward to doing when you retire? Traveling. There are so many cool places around the world that I look forward to seeing.
What is your favorite tech toy (for work or play) that you can't live without?  My phone! It's crazy that I can run my entire business from one device.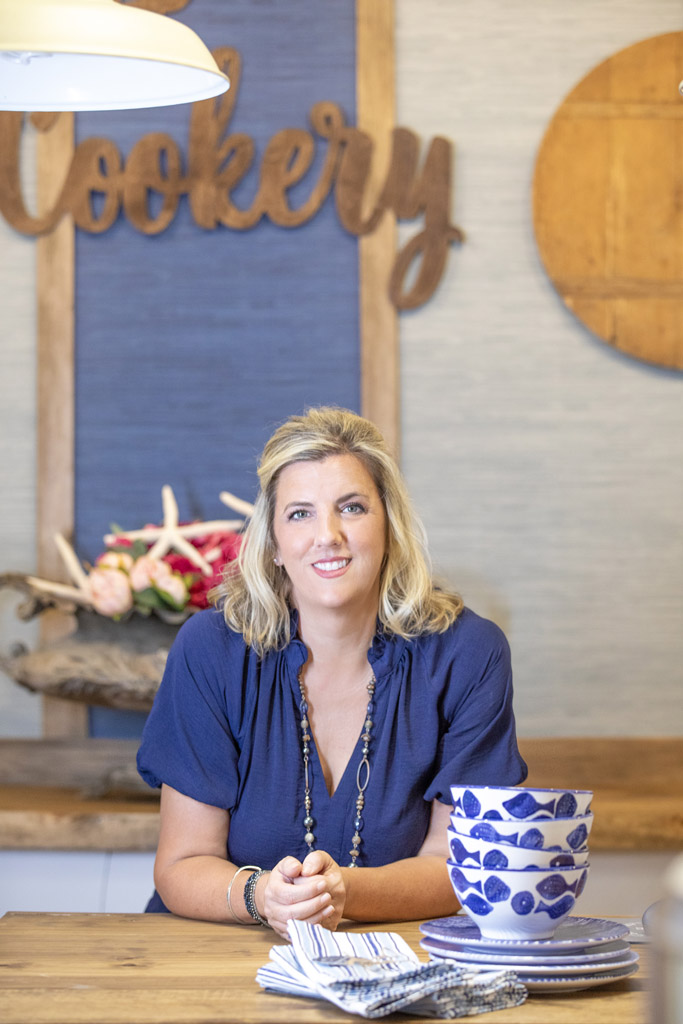 Rachel Lively, Le Cookery & Hilton Head Olive Oils & Balsamics, Village at Wexford, 1000 William Hilton Parkway, Suites B3 & F6, Hilton Head Island, SC 29928, Le Cookery: (843) 785-7171 / Hilton Head Olive Oils: (843) 681-2722, lecookeryusa.com /hiltonheadoils.com
Describe a typical day in your life. I start my days early! I love having some time before the kids are up and the official workday has started to accomplish a few essential items on my "to do" list. I find that once the stores have opened and the day gets busy, it helps to have some important tasks out of the way. As busy as my days can be with work, I strive for balance at home. We have two active teenagers, and we love to cook and eat dinners together as a family as often as possible during the week. It helps keep us stay connected.
What drives you/makes you excited to start the day? I love that my husband Michael and I purchased these stores a year ago! We both love to cook, and we love people, so owning Le Cookery and Hilton Head Olive Oils & Balsamics is a great fit for us. We are having so much fun revitalizing the stores and making them our own, not only in the décor and general appearance of them, but also in the products that we are curating for them. Not coming from retail backgrounds, we have learned so much this year. We have researched every single item that we have placed in our stores and thoughtfully chosen what we sell. Our favorite thing is to see customers' reactions when they come in and love the changes we have made. I truly believe that many of our best family memories are made in the kitchen or around the table, and I absolutely love helping our customers build those traditions and experiences.
Tell us something you wish you had known when you started on your career path—a bit of advice for other women in business. My advice for other women in business is to work hard and be willing to do anything and everything you are asking someone else to do. Don't ever be above doing whatever needs to be done. Be confident and be "real"—you don't have to know everything and shouldn't pretend to. Just be willing to get answers and follow up. People will respect your honesty. Keep your standards high; your integrity is how you will be measured.
Mountains or ocean? Ocean! We are blessed beyond measure to be able to live on this island!
Give us three qualities a leader must have. Courage, passion, and humility.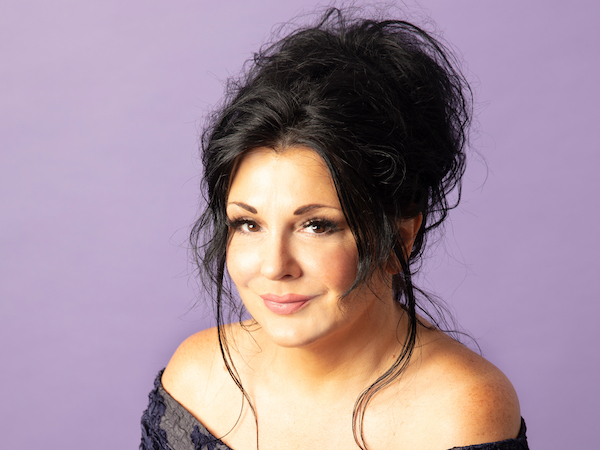 Up Close and Personal with Julie Parsley, (304) 677-4968, 51 New Orleans Road, 1A, Hilton Head , SC 29928, (304) 677-4968,Inside Coco Coiffure Salon
I have been goal-oriented and artistically motivated from an early age. After 30 years, two salons/spas, platform/freelance artistry, editorials, and traveling and studying abroad, I am still so driven! Change is the only constant in the world today, and that is what i am here to do. My carving/dry-shaping skills combined with color placement techniques take hairstyles to the next level.
 I cut "freehand" throughout the hair, creating artistic shapes with movement, direction and memory, which makes for easy styling with the right product. The hairstyle should be easy for the client to recreate.
 I focus on the individual facial analysis and head shape of each client in order to create the flattering shape and balance. I encourage my clients to stay current on the cutting edge. My vision of clients of all ages represents classy, edgy, flirty an sexy hair with movement.
 The hair is my canvas, and reinventing hairstyles is my expression of art. Breaking the rules and disconnecting the hair is the foundation of my art. The depth created by cutting invisible pieces within the shape creates the texture of the fabric and establishes the movement of the coiffure.
 Most of all my work is done on dry hair because wet hair is dishonest. This way of thinking and cutting relies on the artistic eye and is accomplished by studying the hair in the mirror as it evolves. My high-end cuts/editorial looks have developed my brand along my journey in hair. I am always challenging myself, and I am here to raise the bar.
The perfect client fit for me is someone who senses something out of the ordinary and has the trust in me to make the change. I am committed, dedicated, and excited to create beautiful hair right here in the Lowcountry.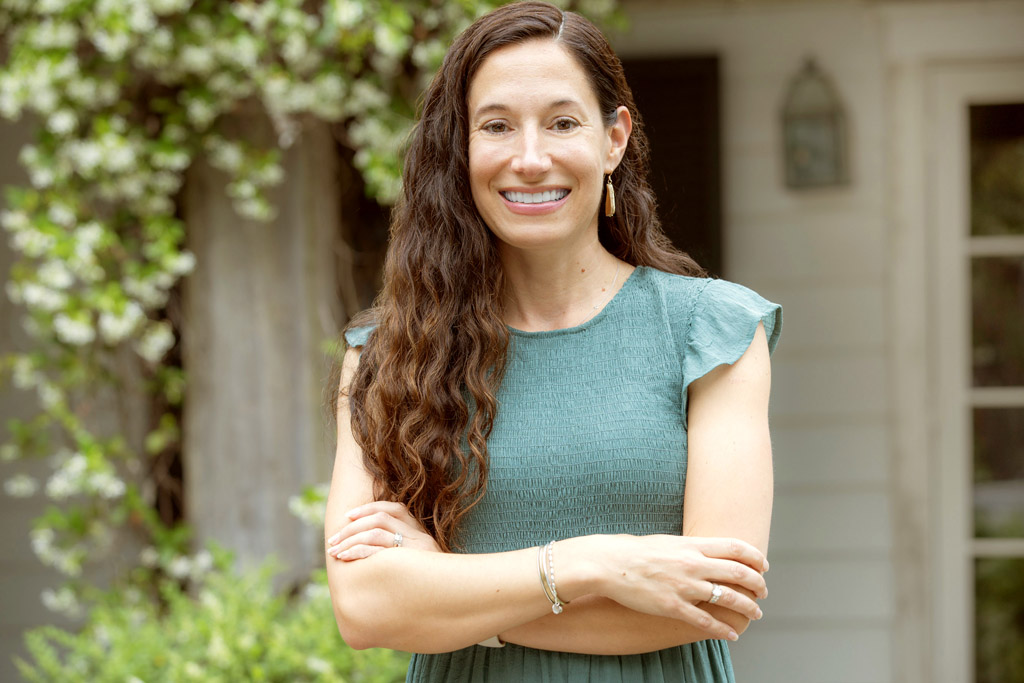 Laura Wuller, Broker-In-Charge/Owner, Coastal Long-Term Rental Company, LLC, (843) 842-4546, Laura@CoastalLTR.com, www.CoastalLTR.com
Some of the best moments in business are those "dare to be great" moments, when destiny puts a challenge in front of you and urges you to risk it all in pursuit of greatness. Laura Wuller's dare to be great moment came 10 years ago, when the opportunity presented itself to take over Coastal Long-Term Rental Company. At the time, she already had a two-year-old and—although she didn't know it when she signed the papers—another child on the way.
But armed with a wealth of experience as a property manager and procurement manager, supported by her husband Matt and spurred on by confidence in her own abilities, she took that leap of faith. And she was rewarded, with success that saw her business grow from a one-woman-show to now encompass offices on the island and in Bluffton. 
What's her secret to success? In a word, integrity.
"I grew up on a ranch in Montana, so hard work and integrity were expected," she said. "And with that work ethic, I gained the trust of owners, tenants and Realtors, who I've work with for years."
Balancing hard work with high-tech solutions, Wuller and her staff utilize an excellent software program which allows owners, tenants and vendors access to an online portal. Transparency is important to Coastal, along with a single-fee approach with owners—no nickel and diming. Coastal is a refreshing approach to property management, built on integrity, which has proven successful, thanks to Laura Wuller's leap of faith.