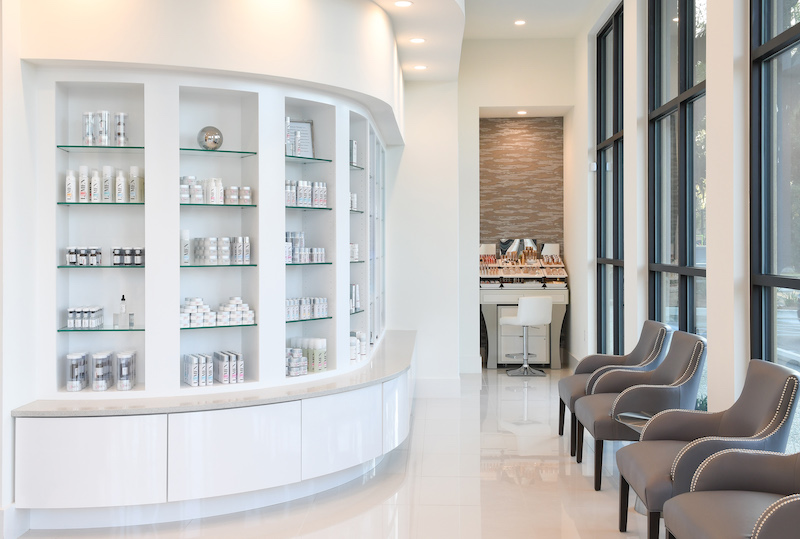 Let's be honest… Aging beautifully is a lifestyle. And the earlier one embraces the required regimens of this lifestyle, the more satisfied one will be with each passing year. LUX—A Medical Spa, with offices on Hilton Head Island and in Bluffton, understands this journey perhaps better than any in the Lowcountry. Their commitment to excellence, education, and current technology makes it possible to have and maintain a more youthful appearance with the use of clinical procedures and spa treatments, a combination that provides their clients with the ultimate anti-aging experience.
"Our mission is to be the premier choice for medical aesthetics and body enrichment services such as Botox, dermal fillers, laser hair removal, wrinkle reduction, and sunspot reduction," said Jasmine L. Alderson, spa director. "At LUX, we strive to help rejuvenate your skin and body through the luxurious union of medicine and beauty."
LUX—A Medical Spa is co-owned by two physicians, Frederick G. Weniger, MD, a board-certified plastic surgeon and owner of Weniger Plastic Surgery, and Carmen A. Traywick, MD, a board-certified dermatologist and owner of May River Dermatology. With their combined experience and knowledge, the two physicians hands-on train each employee at LUX, including their skilled and unmatched nurse practitioners. In the Hilton Head Island office, clients rely on nurse practitioner Elizabeth Appling, and at the Bluffton location, Erin Hutcheson and Kylie Gratton care for clients. With each nurse's unique training in shadowing the doctors in the operating rooms, they understand a variety of skin conditions and know exactly what to look out for when treating patients.
"We're excited about so many things this fall," Alderson said. "Last June, we launched our online schedular, which has been received with huge success. Now the appointment and registration process are seamless, and clients have 24-hour access to schedule and cancel appointments. No phone calls are necessary, even for new patients who can fill out all their new-patient paperwork online before they arrive."
Being well-prepared for your appointment will ensure that your providers have all the necessary information to provide you with the best possible care. Completing your paperwork, educating yourself on pre- or post-care, and reviewing the staff page to familiarize yourself with your provider will best prepare you for your appointment.
Another big fall announcement is the launch of the LUX VIP phone app. When you download the app, you can refer friends, read up on services, and enjoy exclusive discounts and rewards.
"Our LUX VIPs also have access to exclusive packages and accumulate rewards for all purchases, including our skincare products, laser treatments, injectables, and a wide variety of other rewards they'll be able to claim on the app," Alderson explained.
LUX—A Medical Spa always offers clients monthly specials to look forward to. This month's feature, the Fall Radiance Package, includes two laser BBL™ full face treatments and two HydraFacial's for $999. The BBL, or laser broadband light, is a non-invasive skin rejuvenation treatment that uses broadband light technology to treat a wide variety of skin conditions including sun damage, acne, and visible signs of age. With each BBL photo rejuvenation treatment, patients will see a noticeable improvement in the tone and texture of their skin. HydraFacial treatments utilize super-serums filled with antioxidants, peptides, and hyaluronic acid to boost hydration, help address the signs of aging, and protect skin from environmental damages. Patients leave the office feeling more recharged, renewed, and invigorated.
Additionally, the much-anticipated LUX Holiday Sale starts on Black Friday. Subscribe to the VIP app or sign up online to receive monthly emails.
For more information about LUX or to schedule an appointment, visit luxhhi.com or call (843) 252-0037.