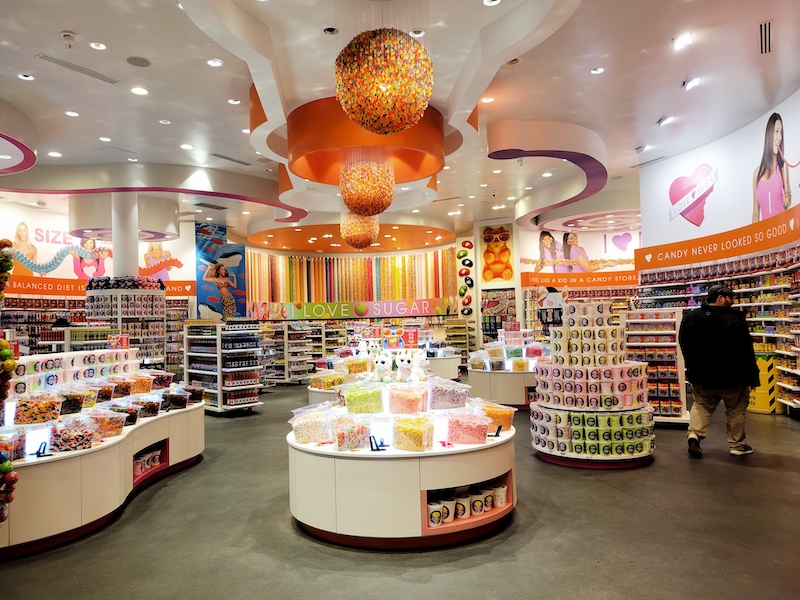 Look, Hilton Head Island, I get it. So keep the angry letters to yourself. I've heard it all before. We all have. One of the central tenets of Hilton Head Island's grand philosophy could pretty much sum up our entire LMO with one sentence: We don't want to be Myrtle Beach.
And I get it, really I do. Hilton Head Island is classy, eschewing the sensory rush that comes with flashing lights that drown out the stars and blaring bar music that covers the hushed cadence of the waves. Hilton Head Island is rustic, at one with nature as it carves out a legacy of conservation and protection of the landscape (at least those parts of the landscape that don't make for good golfing).
Myrtle Beach is none of those things. It's a souvenir cup shaped like a Tiki statue filled with enough booze to make Charles Bukowski rise from his grave. It's a Whack-a-Mole machine right on the beach, emitting digital calliope music punctuated by whacks from a mallet. It's gleaming lights in a rainbow of garish colors reflecting on the dark waves of the ocean. And it is, whether we want to admit it or not, a hell of a lot of fun.
I was lucky enough to visit recently, staying with my wife at the Westgate Myrtle Beach Oceanfront Resort. Like slowly lowering oneself into the steaming waters of a hot tub, the Westgate Myrtle Beach proved to be the perfect mix of Hilton Head's refined tranquility and Myrtle Beach's gregarious bacchanalia.
Occupying a wide stretch of prime beachfront property, it offers relaxed seclusion on its private beach. It also offered a vibrant splash pad where kids could run wild, just by the beachfront bar where parents could enjoy a little day-drinking family time. It offered soaring balconies that gazed out toward the boundless ocean where one could reflect in transcendental peace. It also offered an on-site sports bar, Drafts, where I procured the aforementioned Tiki mug.
It put a refined spin on Myrtle Beach's lunacy, which hits you almost as soon as you step off the property and see a roller coaster to one side of you and a waterslide to the other.
Over the course of one amazing weekend, my wife and I took in all that Myrtle Beach has to offer. Like some Coney Island of the South, the town serenaded us with caterwauling karaoke belting forth from The Bowery bar, once home to Southern rock legends Alabama. It regaled us with impossible treasures from around the world at the Ripley's museum. It filled us with a truly heroic amount of alcohol before setting us loose on the neon-drenched boardwalk. When we somehow found ourselves out past midnight and with a severe case of the drunchies, it nurtured us with an all-night diner.
For someone used to the gentle rhythms of the lower 843, it was like being thrown onto a tilt-a-whirl in the middle of a three-ring circus. And it was glorious.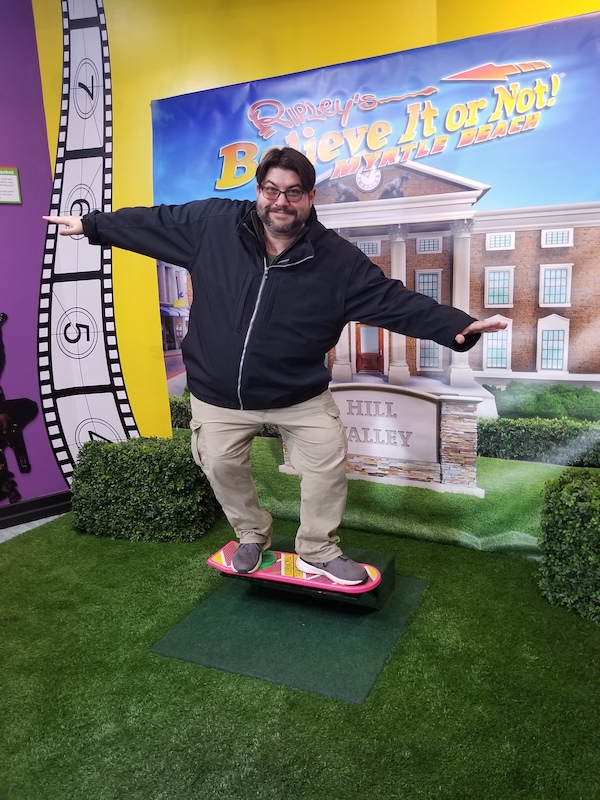 Look, there's something to be said for letting your hair down a little. There's something to be had for seeking out a little bit of pure, visceral fun. We can have these things without "being Myrtle Beach." Not necessarily the neon and the noise (if for no other reason than they might frighten the turtles), but maybe, if nothing else, the spirit.
Last time I checked, there was a whole empty Sam's Club just sitting on the north end. If anyone wants to set up some kind of indoor version of Myrtle Beach, where the sounds and the mayhem can remain safely behind brick and glass, I'll be the first in line.
Until then, you'll forgive me if I take the occasional break from the peace and quiet, grab a room at the Westgate, and spend a day or two following the circus.