It's hard to even quantify the number of ideas that have been floated around to solve the island's long-running crisis centered around workforce housing. That's because ideas are hard to quantify. 
Actions, thankfully, are much simpler. One need only look at the efforts undertaken by The Richardson Group over the past few years to see what happens when an organization takes the initiative to harness those brainstorms and steer them toward concrete results.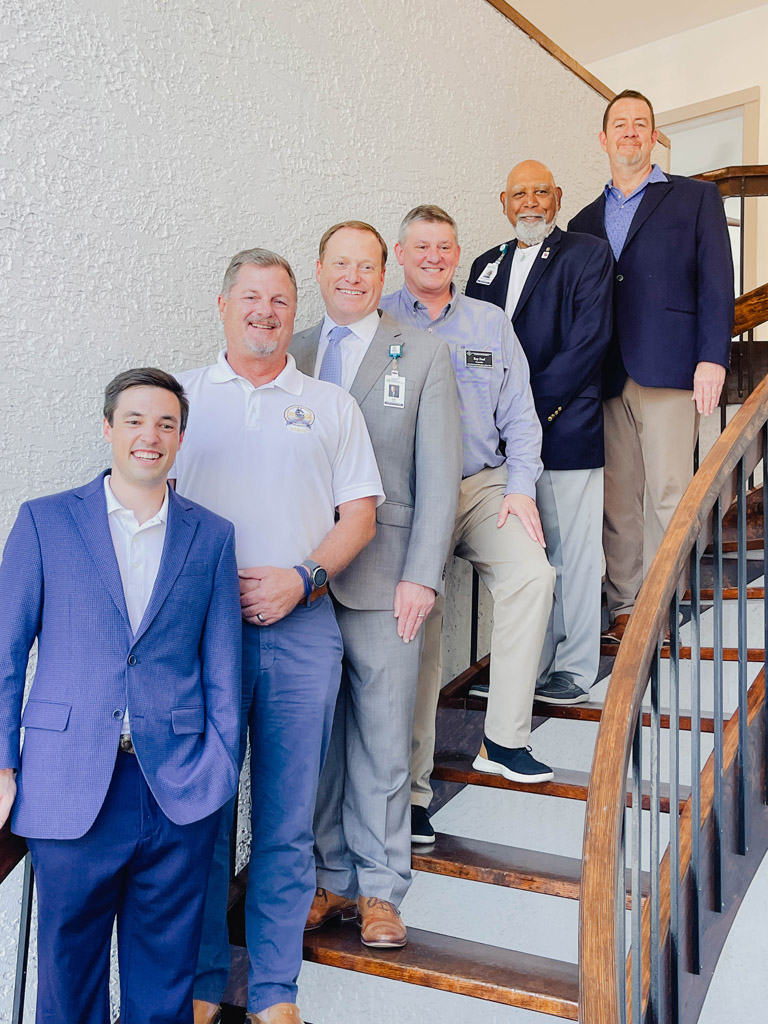 Collins Richardson, The Richardson Group, Mayor Alan Perry, Town of Hilton Head Island, Joel Taylor, Hilton Head Hospital, Ray Deal, Hilton Head Island-Bluffton Chamber of Commerce, Larry Sanders, Board of Governors, Hilton Head Hospital, Lee Lucier, The Richardson Group
As Hilton Head Island Mayor Alan Perry, put it, "In a world where short-term gains often take precedence, Leslie and JR (Richardson), along with their COO Lee (Lucier), have shown a commitment to our community's overall wellbeing."
This has been evident in the projects they've already unveiled to provide island workers with quality, affordable housing. At One Park Lane and 7 Lagoon Road, they showed the possibilities of converting mixed-use space, opening up new avenues for addressing the historic housing shortfall that has beset the island. 
With their latest venture, a set of beautiful units at 6 Lagoon Road called The Lofts, they've narrowed the scope to address an industry that has been particularly hard-hit by this crisis: healthcare.
"The stresses associated with a profession like nursing necessitate a robust work-life balance to ensure that healthcare providers can maintain their own health and well-being," said JR Richardson. "We believe that offering affordable, high-quality housing in such a vibrant and desirable location will make a meaningful difference in the lives of those who care for our community."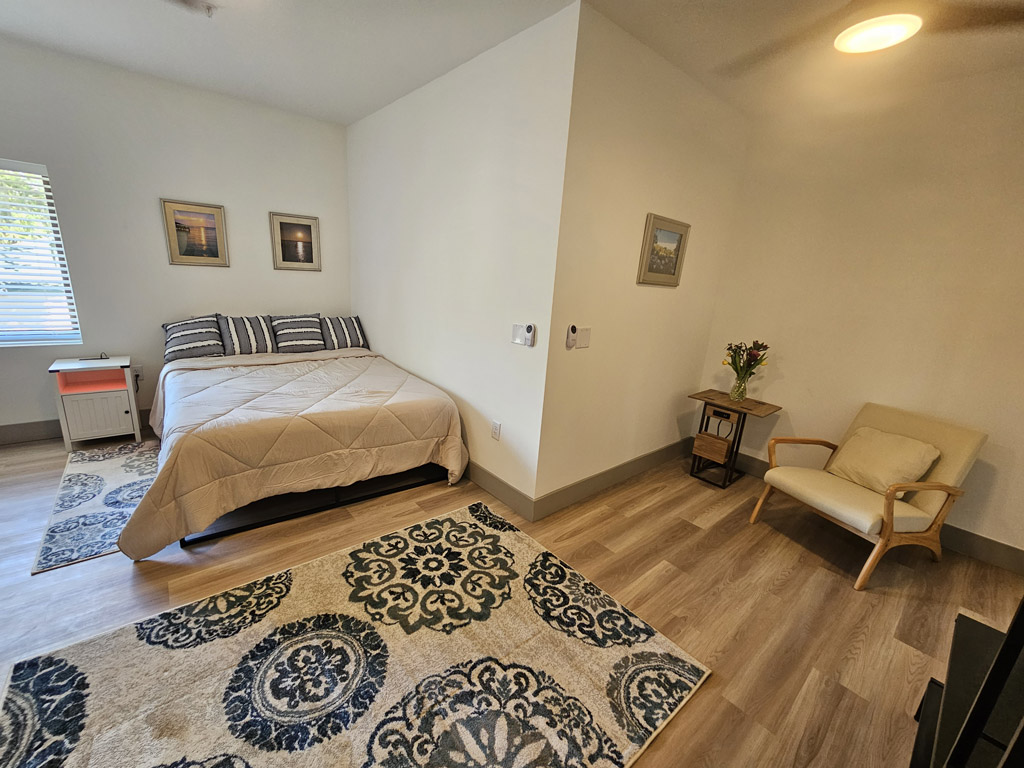 Lofts at Coligny Beach Bedroom
The prime location of these units not only offers area nurses an affordable housing option with an easy commute to Hilton Head Hospital, it lets them live right on the doorstep of the bustling Coligny district. With the award-winning charm of Coligny Beach Park just steps away, these nurses will enjoy some of the island's most exciting community events, celebrated restaurants and relaxing lifestyle from the comfort of home.
"(The Richardson Group) had the option make this and other housing projects short-term rentals—especially in the heart of the Coligny District," added Perry in his remarks during the ribbon-cutting. "But instead they chose to be part of the solution and partner with Hilton Head Hospital to address a pressing community need: long-term workforce housing."
But that long-term vision is exactly what has driven The Richardson Group since the founding of Coligny Plaza more than 50 years ago. For JR and Leslie Richardson, like JR's father Norris before him, creating new opportunities for island business has always just been a part of the goal. The true endgame was creating a community. It's what Norris did when he created Hilton Head Island's downtown. It's what The Richardson Group continues to do today with The Lofts.
"These 10 bedrooms will soon be home to 10 dedicated nurses, each committing themselves to 18, 720 hours annually at Hilton Head Hospital," said Lee Lucier. "It means that 10 more individuals will call Hilton Head Island home, working diligently at our hospital without the burden of daily commutes. They will not only serve our healthcare system but become integral members of our broader community. They will immerse themselves in the values and vibrancy of our island, enjoying a quality of life that is truly unmatched… In essence, today we're not just opening doors; we're opening the gateway to stronger, healthier, and more vibrant connections between our workforce and our beloved island."