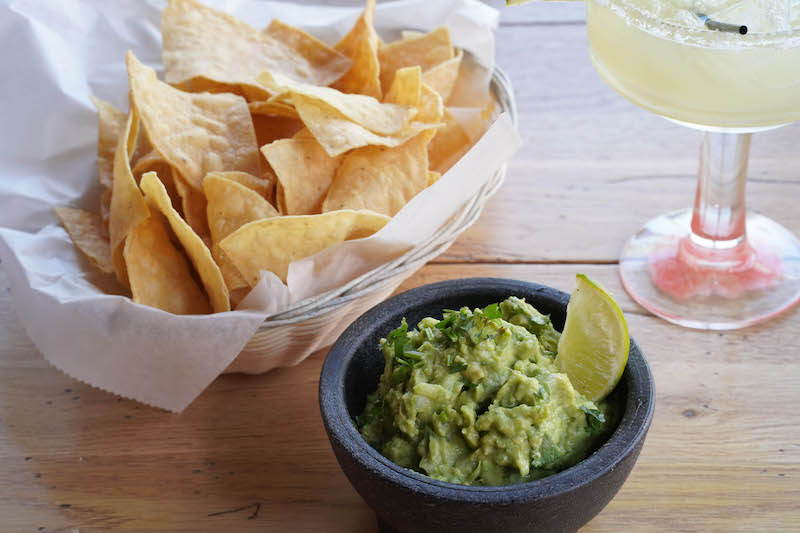 Businesses everywhere and of every kind have struggled to survive the pandemic that swept the globe in 2020, but few have experienced and overcome the challenges faced by owners and founders of Tio's Latin American Kitchen, Eliaha Bitton, Chef Lyndon Zuniga and his wife, Sally.
Chef Lynden grew up in Honduras, Central America, where making people happy with food became his lifelong passion. After moving to the U.S. and marrying Sally, together they began working on a joint dream of opening a restaurant. Their first attempt at Tio's didn't pan out the way they expected; however, it gave them an opportunity to strengthen their resolve and refine their vision.
Three partners
Enter Eliaha (Ellie) Bitton. The Zunigas and Bitton became friends when Sally was a manager at the bank where Bitton did business. Bitton had also eaten at the original Tio's and was familiar with their food and ideas. Though the original restaurant was closed, the Zunigas had not given up on their dream. They began working with Bitton—who owns several other successful businesses in the Lowcountry—for advice and help finding a more central location with better exposure as he had some experience in the industry. (Bitton, along with a group of investors, had previously owned Savannah Spirit, a fine-dining restaurant in Savannah.)
When Bitton and the Zunigas visited the spot in Shelter Cove where Tio's of Hilton Head now operates, they asked him to become their partner. "It was never my goal to open restaurants, but I am an entrepreneur," Bitton said. "What I saw was great food and a great concept and a couple who, with the right support, could make a great business—even a franchise—happen."
The partners opened the doors at Tio's Shelter Cove in May of 2019, with a solid business plan, high hopes, and a renewed vision for huge success. So high were their hopes and the numbers they were turning the first few months in business that in September of that same year (2019), they signed a lease on a second property in Bluffton, where the new Tio's just opened. In January of 2020, they received the keys to the Bluffton location and had six months to build out. They were on it, going full steam ahead. Then COVID-19 hit.
The real test
Now they were faced with not one, but two huge mountains to climb: how to keep a brand-new restaurant open during quarantine and subsequent social distancing, and even bigger yet, what to do with the new space. (Oh, and four days before lockdown, the Zunigas found out they were expecting baby number three.)
"We went through every scenario," Bitton said, "and emotions ran high. There was screaming, fussing, crying, you name it."
In the end, however, because they knew they wanted to remain a part of the community, because they knew people were depending on them for employment, and because they were reluctant to give up on their dream or walk away from their investment, they persevered.
After two months of lockdown, the train was back on track and forging those mountains with full-on energy behind boosting the first restaurant and building out the second one. Failure was not an option, and if they weren't going to make it, they were determined to go down fighting.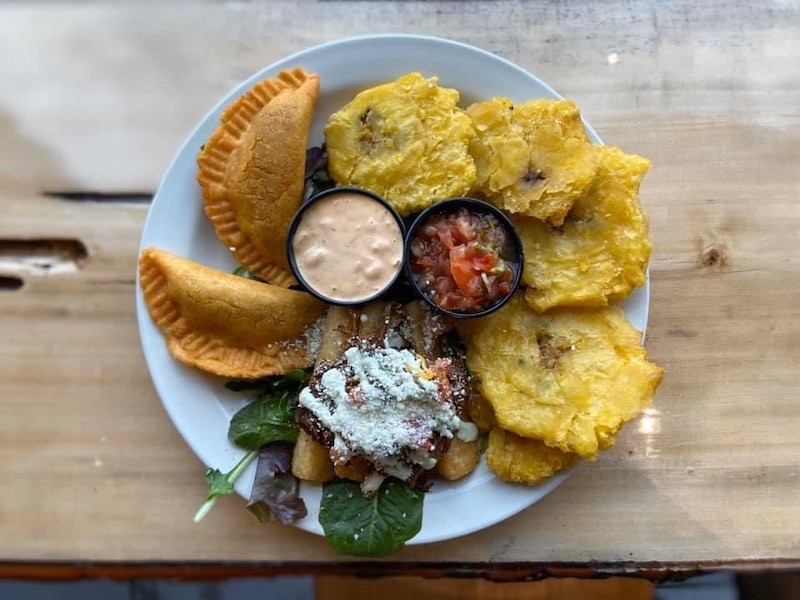 Recipe for success
Success took a strategic effort from controlling costs to controlling stress. "Not only were we dealing with the doom and gloom of the pandemic like every other business," Sally said, "but we had a new lease to consider. We were doubly worried about getting the new restaurant open on time. Also, we weren't publicizing or marketing at all because we didn't even know if it would happen, yet we had this lease and had invested all this money into this new place."
Chef Lyndon began wearing even more hats at Shelter Cove—from prep cook to dishwasher to packing to-go orders—and he worked more hours. They offered a limited menu and amped up the to-go and online menus, offering family-style meals and more.
Sally upped the social media hustle, while Bitton kept his steam rolling at Bluffton, making sure the sub-contractors were on point and nothing was falling any further behind schedule. It was all hustle and grit, connecting with people. And any time someone needed food or was hungry, Tio's stepped up to lend a hand.
"Our community involvement really put Tio's HH on the map," Bitton said. "Our friends and family saw and appreciated our work ethic, our commitment to the Lowcountry spirit and our problem-solving skills. We stayed committed to our partnership and to seeing it through. Loyalty pays off."
The soft opening of the Bluffton location was February 25, and the trio is so grateful to all their friends from the Hilton Head and Bluffton communities who've been so welcoming and pulled them through the pandemic.
Authentic flavor
At Tio's you'll find both traditional and new fusions of Latin food. "Just like our marriage, our friends, and our beloved island, Tio's is a fusion—of Latin food," Sally said. "When Latinos get together to celebrate, there are people from Mexico, Central and South America and Spain. Our menu emulates that of our extended family and friends."
"We've brought our favorite dishes from several different Latino countries onto one menu, making it all from scratch and fresh daily, including our handmade corn tortillas," Chef Lyndon said. "And because we know it's not a Latino party without the best drinks around, we offer a fun and sophisticated bar with an extensive tequila and rum selection."
I think I can… I think I can…
Expansion is the goal of the future of Tio's. The trio consider the trials they've endured in keeping a restaurant not only alive, but thriving, and the fact that they managed to open a second location in record time during a global pandemic tests of their fortitude and commitment.
Together they have passed the test. Where will they go next?
"The south end of the island," Sally said.
"Broughton Street in Savannah," Ellie said.
"King Street in Charleston," Chef Lyndon said.
Tio's: the little restaurant that could! And likely will. 
For more information, visit tioshhi.com.