Even if they didn't realize it at the time, in 2015 the voters of Beaufort County took a massive step in redefining how their local government is run. Back then, they were just standing in a booth with a ballot in support of a candidate for treasurer with some impressive qualifications: a proven track record as a CPA; a successful four-year tenure as deputy treasurer; and a unique approach to government, one that dared ask how things could be better.
When those ballots were counted, Maria Walls had gained the public's support as our next treasurer. Right away, the impact of her innovative approach was felt not just around the county, but around the country. She and her team have earned the 2020 National Achievement Award, County Executive of the Year, and SCGOP Local Government Award. Walls herself was awarded Thomson Reuters' Office Holder of the Year twice, the only person to do so.
Widely known for her drive to always be improving, Walls has not just made things better, she is solving tomorrow's problems today.
"If you're not leading, you're following. And if you're following, you have to ask yourself who you are following," she said. "I'd much rather be a leader than a follower. If this world isn't creating certainties, you create them yourself."
This approach has helped Walls and her team radically transform the treasurer's office, streamlining and modernizing at a crucial period in our county's history. In case you hadn't noticed, there's a little bit more work to do around here than when Walls was first elected.
"We're growing so fast. You drive around and you see it, but when you look at the numbers behind it, it's mind-blowing," she said. "And knowing that we're growing, we have to ask what that means as a customer-facing department. As a fiscal conservative, I look at the function of treasurer as people paying taxes to benefit the community through things like roads, police, and health services. The more we grow, the more costly it's going to become."
To meet this tidal wave of growth, Walls has remade the treasurer's office in an image that prizes three things above all else: its work culture, the quality of services it can provide, and the innovation it can pursue.
As part of building the work culture that has made her team such an undeniable force for positive change, Walls recently took her leadership team through an "intense" National Association of Counties course that laid out how local governments could evolve and innovate using businesses as inspiration.
"It broke down where we are in the varying stages of digital transformation, not just how to navigate it successfully but how to manage change," she said. "In business, that meant how to thrive or fail. You look at how Domino's digitized ordering pizza to stay ahead, while companies like Kodak pioneered digital photography but ultimately failed."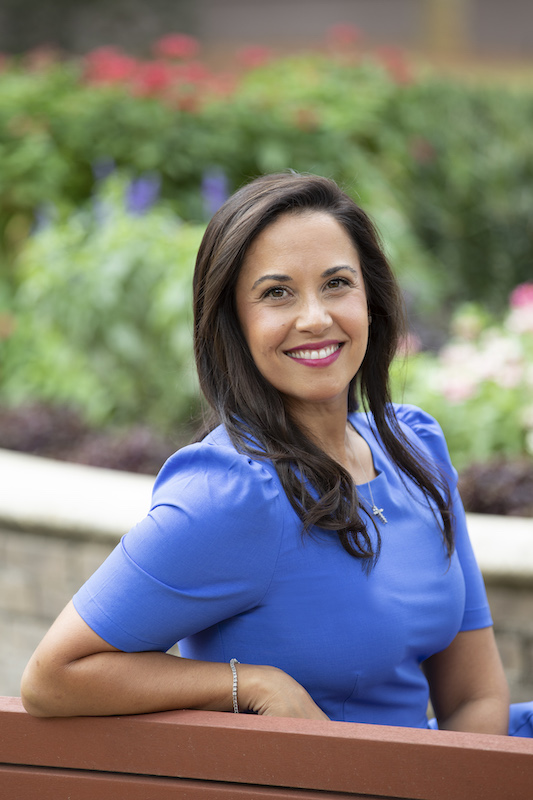 She and her team internalized the lessons learned, furthering their long-standing ethos of treating the business of government like a business. "It was interesting to get that perspective from this course, that if you were looking for the right indicators and are open to proactively making changes, the future is predictable… We don't want to sit around and wait for the next problem."
Not that waiting for problems has ever been a part of Walls' and her team's job description. Their passion for delivering better on services has already allowed for remarkable change in the department she oversees. An overhaul of mybeaufortcounty.com created an easier interface and instant access for county taxpayers to manage their own tax bill. Mitigating the threat posed by the pandemic led to the installation of self-service kiosks. And implementing Zendesk, a customer service management software, has completely changed the taxpayer experience.
"We launched that last year; it lets customers search for information, talk to a bot or reach out to us through chat, so there is a ton of interaction," she said. "And on the back end, it means when someone contacts us, they don't have to reiterate their whole story. We bring up their help ticket and can see everything they've already provided."
Instead of meeting the typical, low expectations of citizens engagement with government, this is just one example of the third pillar in Walls' radical approach: her thirst for innovation.
"A lot of what was covered in that class was about leveraging what you have. So many organizations have the technology, they have the data, but are they using it well? We realized there were some areas where we could be doing more to make forward-facing decisions."
To that end, Walls will look to extend Zendesk's technology to the treasurer office's phone system in the future, giving her team a wealth of tools to get ahead of taxpayer problems. She'll look to invest more in technology than in bringing on additional staff, automating processes to create a leaner operation and keep money in the county's coffers, and future proofing the department against the surge of new residents and the complexity they'll bring.
"Looking at things from a digital technology standpoint allows us to equip ourselves to handle this growth while minimizing the associated costs," Walls said. "Government should be doing better than other organizations. We should be serving better than the private sector, because our customers don't really have a choice."
That private sector savvy, applied to the public sector, has been a hallmark of Walls' seven years as treasurer. Through this philosophy, she has not only revolutionized the department; she is mending fences between the public and the public sector. "I don't know when it happened that people obtained such a low expectation of government," she said. "But I think we need to adjust those expectations, or nothing is going to get better."
And as she has proved, government can get better. It can operate smarter. And it can deliver innovation and better service. In Beaufort County, it already is.