If you want to see the fun side of insurance, you have two options. Option one is to turn on the nearest television and leave it on for at least five minutes. During that time, you will probably see at least three "wacky" insurance commercials, featuring apron-clad goofballs, talking animals, and a few NFL stars. This is the easier, but far less entertaining, option.
To really experience how fun insurance can be, option two will take you to Seacoast Insurance's Main Street offices on a Wednesday. Here you'll be greeted by not only one of the employee's dogs, but also by the family of Ray Craver, Kate Boardman, Bailey Noonan, and newest member of the family, Bailey's nine-month-old.
"It's like doggie daycare and childcare rolled into one," Bailey said with a laugh. 
The kids and the dogs are all part of what sets Seacoast apart. Here, it is quite literally a family atmosphere. Kate is, after all, Craver's stepdaughter, and he considers Bailey a "step-step daughter" with her baby already fielding employment offers to come work alongside the family.
"We always prepare for the future here," Craver said. "We just need to sign the contract."
In any conversation with the three of them, you're going to find something to smile about. Which, let's be real, isn't always the case when it comes to insurance.
"There's a lot of laughter, but there is a serious side of it," Craver said. "Any time you're trying to protect people from serious financial loss, you take that seriously."
The fun, then, serves as a palate cleanser to the serious business of protecting your assets. For more than 40 years, Seacoast has been providing the island with in-depth expertise in selecting the best personal and commercial insurance for home, auto, boats and businesses from their expansive roster of carriers (you know, the folks from the wacky commercials).
It's serious business, particularly these days.
"We're a personalized insurance agency, and the thing that's challenging for the industry, not just locally but on a national level, is the availability of markets. It's gotten more difficult to write business on the East Coast," Craver said. Fewer companies writing policies, paired with soaring premiums, have made it extra important to seek help when choosing insurance, like the help you'll get at Seacoast. "We try to find our clients the best coverage with the most competitive premiums. We all pay insurance; we've all seen our rates go up. It's something that weighs on our minds."
And so, with Ray and Kate continuing the company's decades-long tradition of finding those perfect rates, and Bailey expanding on the commercial side, you can trust that the serious side of the business is humming along as strongly as ever.
"The family dynamics go way back, but I feel like as an office we got a lot closer after COVID. We all came back, and everyone was excited to be together," Craver said.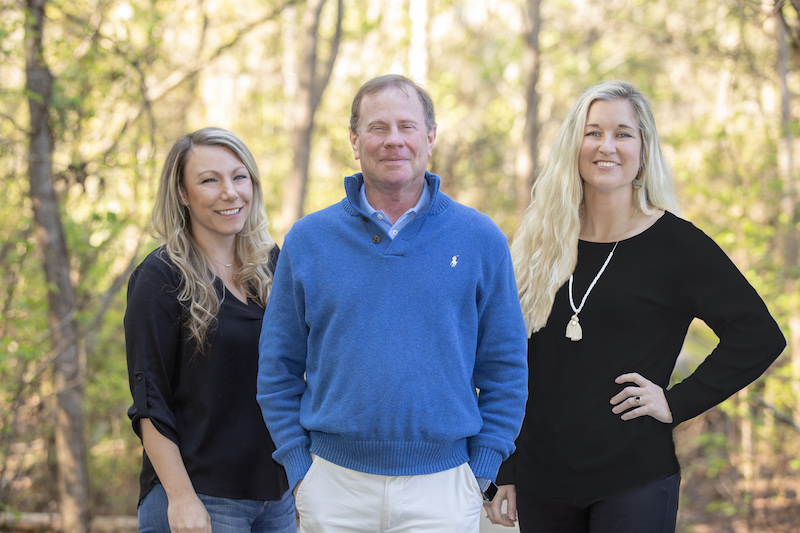 Mixing that family dynamic with a business can lead to mixed results, but at Seacoast those family bonds have only served to tighten an operation that already ran like a well-oiled machine.
"We have a pretty easygoing relationship," Boardman said. "I have friends who tell me they could never work with family, but it comes easy to us. One second we'll be discussing a policy and the next we'll be figuring out how to get a dog dropped off. It's never just business when we're here."
The family dynamic that defines Seacoast Insurance comes naturally. It's what they've done with it, applying it to business in a way that lets everyone focus on the client with a full sense of support, that has set them apart.
"There are times when there's a rush to get things done," Craver said. "And then there are times when we've said that someone needs to be in here filming."
Until the reality TV cameras find out what they've been missing at this Hilton Head Island office, you'll just have to go there yourself and visit. And if you leave with your home, auto or business a little better protected, well, that just means you're part of the family now, too.
Learn more at seacoastinsurance.com.