The mood is oddly jubilant in the hangar-like basketball arena inside the Buckwalter Recreation Center complex. The sparkling pine floor, usually redolent with the squeaking of sneakers, is muted by a foam mat in deference to the rows of folding chairs arrayed across its playing field. In those chairs are some 283 bidders who have paid their $30 for a chance at either getting a great deal on a property or a generous return on their investment. Encircling them are nearly double that many spectators.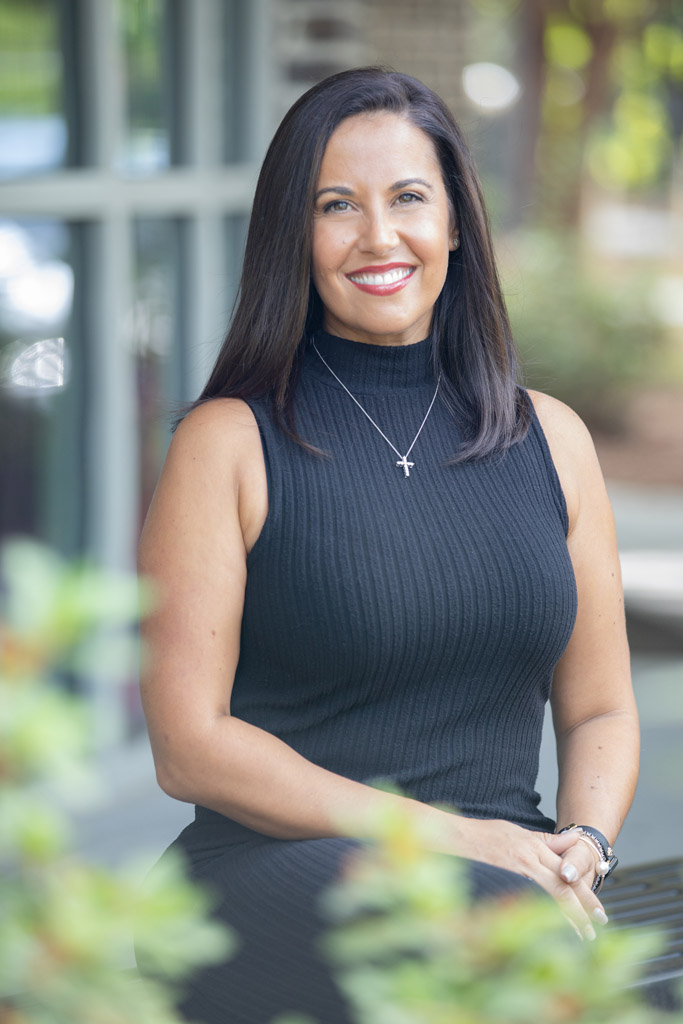 Treasurer Maria Walls, CPA
They're here for one reason: Beaufort County's delinquent tax auction. This annual sale is an odd side effect of taxation, one which carries far more emotion than most auctions. On the one hand, each item up for bid represents someone's home, or at least their investment. Whether they were unable to pay their taxes due to some financial hardship or through simple negligence, that property is now up for auction to help satisfy the debt to Beaufort County.
On the other hand, to the bidders, it represents a chance at shockingly high profits. The properties are priced at the amount of back taxes owed, meaning anyone who can win the auction gets land for a pittance. And while the original property owner has one year to pay off the debt and get their property back, leaving the bidder with simply their bid back, the interest still makes it a worthy investment.
If they can pay it back within a few months, the winning bidder still gets three percent interest. If it takes the entire year, that interest compounds to 12 percent. Essentially, if you win, you either get a cheap property or you get a better return on investment than the stock market. Little wonder, then, that so many people are packed into the rec center's gym so early on a Monday morning.
"This is going to start off fairly slowly with the first few bids, but we'll pick up the pace as we go," warns auctioneer Darron Meares as the proceedings get underway. His point is immediately undercut by the first sale of the day, a piece of land in Northern Beaufort County that goes for $2 million when the bidding ends.
"Okay, maybe we won't start off slowly," Meares said to muffled laughter from the crowd.
All of this is pretty much what you'd see at delinquent tax sales across the state. What happens next highlights what sets Beaufort County Treasurer's Office apart. The auctioneer introduces the next property, an address in Bluffton, and a middle-aged Black woman in the second row stands up and says two words that silence the crowd: heirs' property.
The first piece of land in Northern Beaufort County goes for $2 million when the bidding ends.
A gentleman's agreement
"We have a statutory obligation to conduct a tax sale. But we believe that how we do our job is just as important as what our job actually is," said Treasurer Maria Walls, CPA, to a small gathering of a dozen community members before the auction started. "There is a tradition in Beaufort County for heirs' property…. When the owner stands up and says that it is heir's property, it lets the rest of the room know that it's a special piece of property. And it is a gentleman's—excuse me, ladies—agreement that no one else in the room is going to bid against you out of respect for the history that property has with you and your family."
It's not written down in any section of South Carolina state code; it hasn't been enshrined in Beaufort County law; but it remains a semi-sacred pact within the community of bidders. Heirs' property, already a tangled web of ownership claims going back to the first enslaved people who carved out a life in freedom for their family, is protected from auction by nothing more than a reliance on simple human decency.
During her meeting, co-conducted with Luana M. Graves Sellars, representing both the Lowcountry Gullah Foundation and the Penn Center, and Gullah activist Sará Reynolds Green, Walls does her best to lay out the situation for those attempting to win back family land at auction. It's something she doesn't sugarcoat.
"When I joined the Treasurer's Office 12 years ago, almost no heirs' property was bid against. Today, I guarantee you one of you is going to be bid against. If not, maybe all of you. The dynamics in the room have changed," she said. "The people in that room are there to get property or get money. It's not judgment. That's just a fact. That's why they're here. I know my morals would outweigh those two things, but not everybody feels that way."
It may seem odd to reconcile the impassionate collection of taxes with morality, but that's exactly what Walls brings together. She can't provide legal advice on what a property owner should do, but morally, Walls makes sure everyone is empowered with the information they need to make the best decision for their property.
That brings up Graves Sellars and Reynolds Green, who brief the assembled crowd.
Scenes from Beaufort County's Delinquint Tax Auction
"She really is on our side," Graves Sellars said of Walls. "Other counties don't do this. They don't pull people aside; they don't say anything—they just don't. There's no tradition to it. So, we really appreciate Maria for her support and for the collaboration that we have with the county."
It's a crash course in surviving an auction. Graves Sellars advises them not to get into a bidding war, as that will only drive up the amount they owe. Reynolds Green points them toward resources that can help them reduce the taxes owed and find extensions. It's a moment unique to Beaufort County, and a sign that perhaps we can learn to respect cultures and traditions that were here long before us.
And after the meeting, before the auction begins, Graves Sellars reiterates the terms of the gentleman's agreement with the hundreds-strong crowd in the arena. She reminds speculators and spectators alike that these properties have been in Beaufort County families for centuries. As residents and as human beings, we shouldn't let profit get in the way of that.
That gentleman's agreement finds its first test on the second item. When the auction begins, and that woman stands up to declare she is bidding for heirs' property, there is the briefest of moments where the crowd scans itself for dissenters. They're all looking to see if someone will break the agreement.
But when Meares bangs the gavel, she is the sole bidder. With the support of Beaufort County and members of her community, plus the decency of a crowd who came in search of profit, she and her family keep their land.
And everyone in that arena thinks the same thing: Maybe human decency isn't up for auction.