It's hard to believe it's been just under a year, but so it was that on June 7, 2021, Paul and Maggie Murdaugh were found dead. The layers of intrigue, scandal and deception that have been peeled away from this story since it broke have done so on a national stage, casting a spotlight on a side of the Lowcountry we generally keep out of the tourism brochures.
And while the cameras of the world trained their focus on the most salacious details, raking the muck for the choicest clickbait, one journalist stood tall among them. Not only had she already spent years immersed in the sometimes-nefarious dealings of the notorious family, she brought an old-school journalistic pragmatism to her work. Where the networks wanted soundbites and scandal, she wanted justice and accountability.
By now you know her name. And judging by the 3 million downloads a month, you've heard her podcast. Somehow, inexplicably, Mandy Matney has dragged journalism kicking and screaming to a new level—one where honest, meticulous reporting can also engage.
"It's something a lot of old-school journalists have ignored," Matney said. "Journalism has to be a business at the end of the day. You have to develop audience … and find a way to reach them."
With 100,000 people on average listening every day to the 43 (at press time) episodes, it's safe to say she's found her audience. And with this stunning growth have come enormous new opportunities for the podcast and more avenues for holding the powerful accountable.
"The podcast has allowed us to elevate the notoriety of this story and effected a greater impact than what was possible," said Matney's producer and fiancé David Moses. "Mandy's reporting has always been second to none, although I'm a bit biased, and with the podcast we're able to reach a wider swath of the news consuming audience."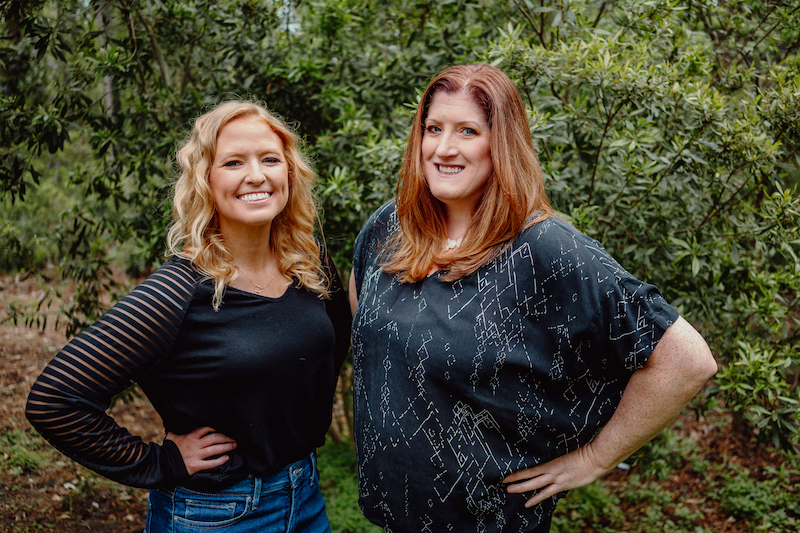 Liz Farrell, an award-winning local journalist, recently joined the podcast team.
Beyond producing the show, Moses has also famously provided the voices for several of the male characters in the reports, reading off official memos and documents in a cadence that perfectly mimics the molasses-drenched accents of some involved.
"It started as a voiceover because I needed someone to break up hunks of texts," he added. "I try not to be insensitive to the horrific nature of this stuff, and I'm certainly not trying to make fun of anyone's accent."
These are serious matters, but in the face of such abhorrent circumstances, a little gallows humor helps to ease the tonic now and again. And few can trade that line between dignified and delightfully witty like Matney's new co-star and executive producer Liz Farrell.
An award-winning journalist and humor columnist, Farrell brings a refreshing subtle levity to the proceedings, underpinned by her own passion for accurate and fair reporting.
"Having her has been essential to the podcast," Matney said. "She not only adds so much, it's a huge weight off knowing there's another journalist I trust looking into this stuff. I feel stronger with her."
The extra help has not only helped with Matney's struggles with the mental toll the work takes on her—struggles that she is admirably open about both in the show and across her social media platforms—it has helped expand the podcast's mission. Even if that wasn't originally the plan.
"I was adamant I wouldn't take on any other cases; I want to be able to see these through and do my job thoroughly," Matney said. "The worst thing I can do is to promise a victim I will do something and not follow through on it."
But then along came the Bowen Turner case. A young man very much in the mold of Paul Murdaugh, when the particulars of his case came to light, Matney knew she had no choice.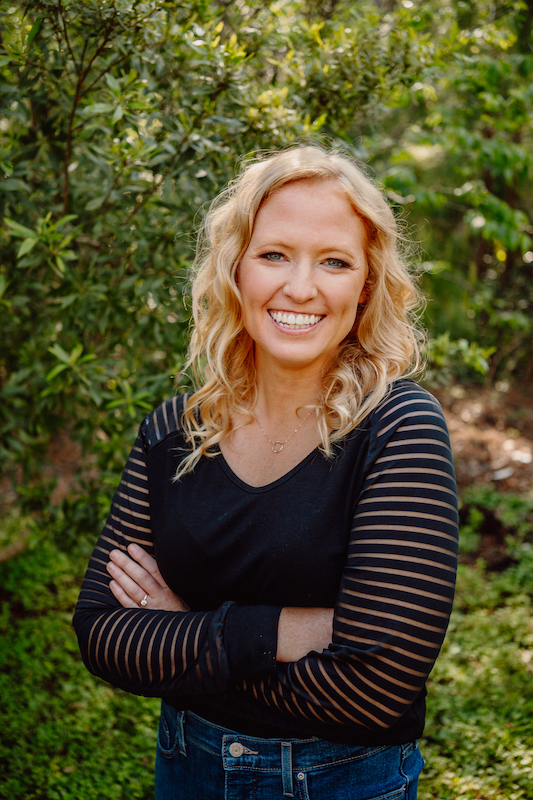 Mandy Matney, journalist with FITS News and host of the Murdaugh Murders podcast.
"I couldn't say no. It was so egregious and such an example of all the problems that we have been exposing, exemplified in the worst way," Matney said. "It was the same thing, where the press was not paying attention as they should be. We felt like we owed it to [the victims]."
As with the Murdaugh family's alleged web of deceit, the nebulous power of the good old boys' system seemed to have propped up Turner in his own alleged misdeeds. It was a story that dovetailed perfectly with the Murdaugh Murders Podcast.
"Nothing grinds my gears more than when public official does the wrong thing because they knew no one would care," Matney said. "I want our public officials in South Carolina to be held accountable."
So the question becomes, at what point does the Murdaugh Murders Podcast outgrow its own name? At what point does it simply become a weekly roundup of the despicable actions of the powers that be, shining a light where others fear to tread?
"We're literally taking this thing week by week," Matney said. "The most overwhelming part is that this feels like it's never-ending. It feels like we've dug ourselves into a rabbit hole and we can't see the way out."
"There are not a lot of neat little bows with these cases," Moses added. "But we've seen some co-conspirators arrested."
There are signs that what the team is doing is pushing the needle in the right direction for transparency in South Carolina. Not only has their reporting on Bowen Turner once again brought the national spotlight to the misdeeds of the powerful in the Palmetto State, but it has also drawn the interest of Hollywood.
Now represented by United Talent Agency, Matney has begun collaborating with Emmy-nominated filmmaker Erin Lee Carr and writer and producer Michael D. Fuller on turning the Murdaugh Murders Podcast into a pilot.
With a story like this, you can expect it's only a matter of time before we start seeing the melodramatic "inspired by true events" movies and streaming real crime shockfests. But what Matney is looking for is to create something different, something that honors the victims and brings even greater visibility to the state's darkest corners.
"I wanted to work with good people, and Erin Lee Carr is a journalist at the end of the day. She's so empathetic with her storytelling, and I knew working with her it would be something the victims would be proud of," Matney said. "This [story] is going to be made into movies and shows, all sorts of garbage. I wanted to work with the right people and wanted the thing attached to my name to be the best and be successful."
Details on the pilot will come soon, but in the meantime you can catch a new episode of Murdaugh Murders Podcast every Wednesday.