There are few organizations that can boast the kind of mission that drives First Tee – The Lowcountry. On paper, that mission is fairly straightforward. Through instruction at their Gumtree Road facility and in schools all over Beaufort County, they teach kids the fundamentals of the game of golf—chipping, putting, driving—the whole nine yards.
But that doesn't begin to scratch the surface of what they actually do: change lives. While they're teaching the game of golf, First Tee instructors also mentor young students, teaching them to be better at the game of golf and the game of life. 
It's about golf, sure, but ultimately if you ask Executive Director Pat Zuk what they do, he'll tell you, "We build those kids who are going to make a difference in the world."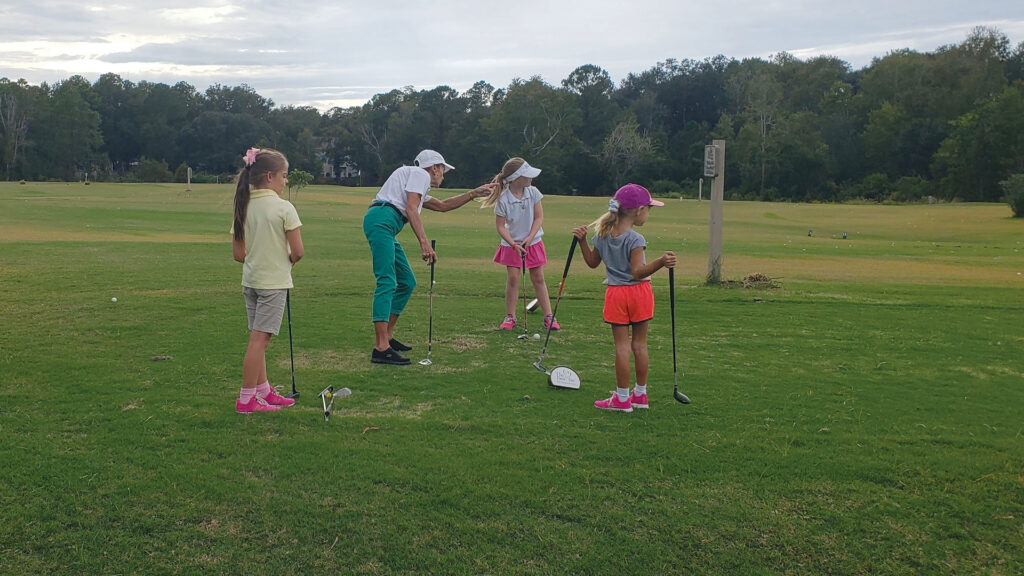 For some kids, though, that life-changing instruction and access to teachers who care ends when the final bell of the school year rings. Just because summer is here doesn't mean kids can't benefit from First Tee's enriching life skills programs. This year, parents can keep their young ones on the right track all summer long with a series of fantastic day camps.
"They'll be out there every day working on skills, but students will also have a chance to play our par-three course," Zuk said. "All of our classes are designed around playing a game. Whether it's learning to control distance in putting or getting within range of a target, it's all structured around games."
The camps will run June 5-July 20 with various courses for different levels of skill and age. Young golfers between the ages of 7-11 will have four camps, June 5-8, June 19-22, July 10-13 and July 17-20. For those 12 and up, two weeks of camps will run June 12-15 and June 26-29. Each week's camp will consist of four classes held from 9-11 a.m. Monday-Thursday.
"It's a great way for kids to continue with, or begin experiencing, First Tee programs," Zuk said. "Parents get an alternative offering for kids, and students get to learn from Aaron Immel, who is a great instructor and coach."
The summer camps are just one of the diverse offerings that First Tee – The Lowcountry can provide for our youth, and Zuk knows exactly who to thank for that. "Our first year, we had 100 kids total. Last year was had 536. In that time, we've gone from zero schools to 24 schools, and none of that is possible without our donors," he said. 
Signups for summer camps are now open, with a cap of 15 students per class, so act quickly. The cost for each week session of First Tee's camps is $160, and financial aid is available. To sign up or to learn more, visit firstteelowcountry.org/register.