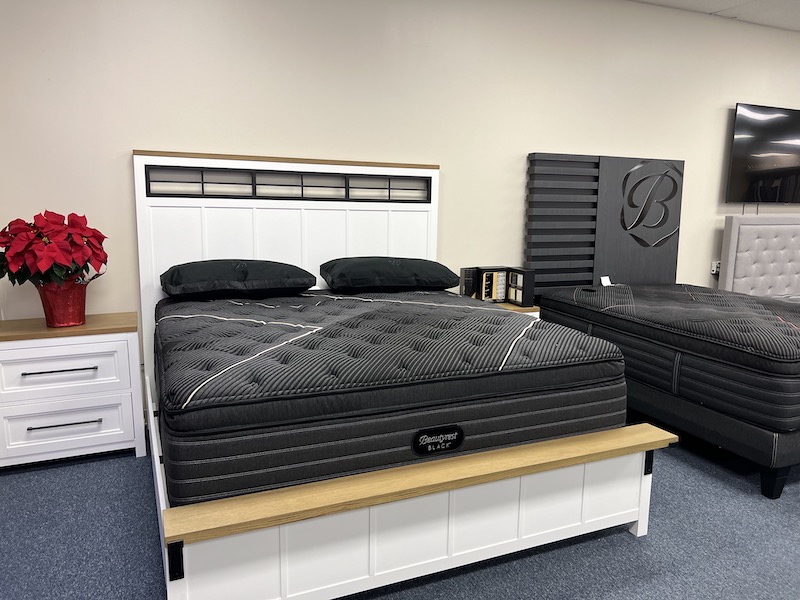 By now we've all heard the numerous reasons why it's important to shop local. You've seen the signs about how patronizing your neighbors' businesses helps a young girl attend ballet classes rather than helping some CEO obtain a third vacation home. But one part of that story that often gets lost is the way shopping local helps foster the American dream.
Born and raised in the Hilton Head area, Charles Taylor was like a lot of young college graduates, holding his business and entrepreneurship degree from USC in his hands and wondering what would come next. A job at one of the big chain mattress stores gave him his first hints of what his future might hold.
"I ended up running that location for the franchise owner and really enjoyed it," he said "I did a lot on the management side of the business and really enjoyed that aspect of it. It's always been something I've wanted to put my full weight into."
The dream to open his own mattress store was there, but not the wherewithal or the experience. After spending a few years at that firm and then at a chain furniture store, he gained ample amounts of both. And they fueled his dream of being a part of the Lowcountry's small business community.
"I feel like we have a lot of franchises and national chains, to the point where people ended up having to buy at a place where they couldn't get the best pricing or the best service," Taylor said. "I didn't want to be beholden to someone else's interests that might not coincide with our community."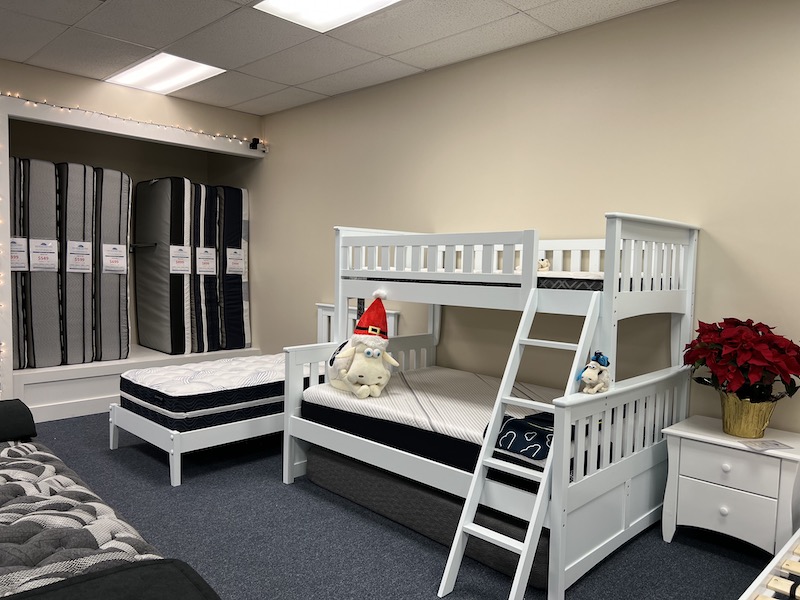 That dream would come true when Taylor opened May River Mattress Company, but like most dreams it was only fulfilled through hard work. "It is incredibly difficult opening an independent store, particularly in the mattress industry," he said, "I had a lot of contacts with manufacturers, and they were all very helpful, but it was definitely a different experience doing it on my own."
But that hard work has paid off, as Taylor was able to create something in May River Mattress Company that defies the big-box world of corporate mattress stores. It's the same names you know—Beautyrest, Stearns & Foster, Serta, Sealy, Tempur-Pedic—along with some smaller manufacturers that offer a wider range of price points.
"I wanted to make sure I covered the gamut of brands and offered a one-stop shop, but I also wanted to be able to offer pricing from a modest budget all the way to top-of-the-line," Taylor said.
His success in bringing together all these brands while keeping his small business bona fides is a testament to the indefatigable spirit of local business. When you shop here, you encourage more daring entrepreneurs like Taylor to follow their dreams. Not to mention getting an amazing mattress at a great price. That should give you all the reason you need to sleep easily, knowing you've helped a new local business.
May River Mattress Company is located at 1060 Fording Island Rd., Ste. B, Bluffton, between Starbucks and Honey Baked Ham. Call (843) 836-2337 or visit mayrivermattress.com.