Robert Moul simply wanted to break out into his own brokerage. Instead, he may have just broken the mold, ushering in a new era of real estate.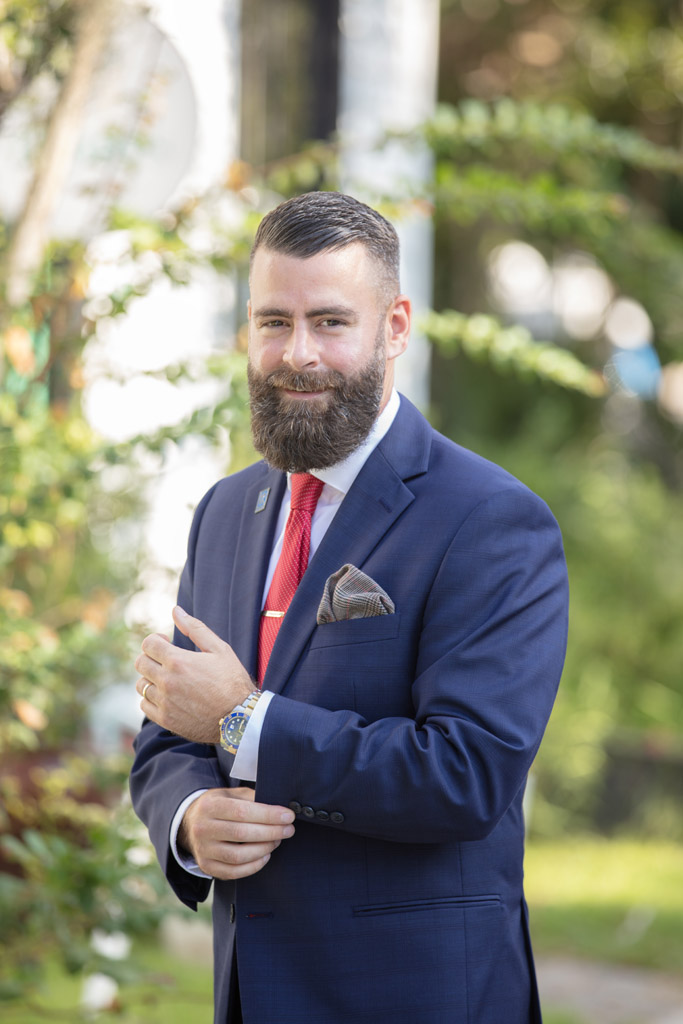 You can read through countless business self-help books about "thinking outside the box," "shifting the paradigm," or "reinventing the wheel," but they'll all tell you the same thing. If you want to do something truly remarkable in business, something that is impossible to ignore, you need to be two things: fearless and smart.
If Amazon had been afraid of losing its lucrative revenue stream as an online bookseller, it wouldn't have become the largest retailer in the world. Starbucks just sold beans and coffee makers until CEO Howard Schultz bravely decided to throw the whole model out and become a coffeehouse. And would we even know what American Express was if they hadn't abandoned their role as an express mail carrier in favor of offering charge cards?
The point is, it can be terrifying to break the mold completely, but that fearlessness is more often than not rewarded.
Just ask Robert Moul, Broker and owner of Moul, REALTORS®. "I started this brokerage after spending seven years with a larger franchised brokerage where I learned so much about the real estate industry, and I quickly realized what I could do differently," he said. He learned, for example, how slow large brokerages are to adapt and change. He learned how many still rely on old-school paper files and one-size-fits-all marketing plans. How strictly they would adhere to the adage, "Take photos, put it on the MLS, and pray."
He saw all these things, and he saw how remarkably different things would be with just a little intelligence and a willingness to change everything. He saw opportunity.
"Real estate is shifting to disruptors with fresh ideas and agents willing to try new things, and we're structuring things differently," he said.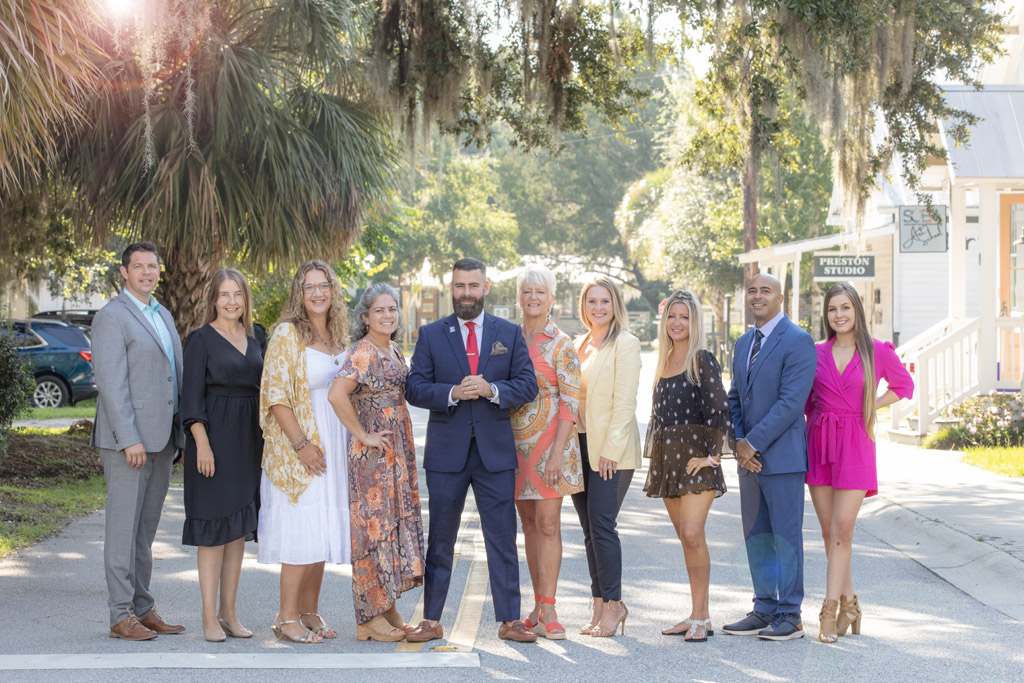 The Moul, REALTORS® Team from left to right) Gavin Wright, Jen Thomas, Lorie Sauer, Melissa Epstein, Robert Moul, Claudia Chapman, Jessica Fico, Patricia Parks, Yuri Kennedy, Christine Carter (not pictured) Saida Razmetova, Makayla Drake
Quickly approaching 40, Moul is on the younger side of real estate. Anyone who's seen his billboards or the larger-than-life standee at the Hilton Head Island airport can attest to the youthful figure he cuts with his sharply tailored suits and stylish beard. But there's more to Robert Moul than just the image. Every decision he's made in building and growing his brokerage has been underscored by a wealth of intelligence.
"I actually went to school for a program called Intelligence Studies," he said. "I was going to work for the Federal Government in the CIA, FBI or NSA."
His passion was for looking at a situation and not just seeing it as it was, but how it would shake out in the next five to ten years. And while he found that a career in spycraft had lengthier military requirements than his, he quickly realized there were greater outlets for his insights.
"If you flip that and take it to the real estate market, it's all about looking at those numbers," he said. "I can look at a neighborhood's data from the last 30, 60, 90 days and produce a great list price for that area."
It's a strategy that's already setting Moul, REALTORS® apart, providing clients with an average selling price that gets as high as 103 percent of the original asking price.
He took a similarly intelligent approach in determining a listing price as he did in creating his brokerage. Keeping his team small, with just 12 agents, allowed him to create massive changes that the big brokerages would be horrified to roll out. While the dinosaurs were rifling through filing cabinets to manage their transactions, Moul was interviewing tech companies to create a complete transaction management solution.
In the process, he created a portal that not only gives his agents total visibility and insights into their transactions but also gives clients a quick and easy way to track milestones towards a sale.
"The client is never just left out there. They can go to the portal and see the next step, so they're never asking, 'what's next?'" Moul said. "To me, that was a really important feature to have."
Envisioning new solutions is one thing. But actually implementing them is where Moul has truly shown how differently a brokerage can operate. Ushering in new technologies to create a brokerage firm that simply works smarter is just one example.
To attract agents that truly embrace his pursuit of excellence mindset, Moul upended the usual commission structure with a formula that allows agents to keep 100 percent of their commission after hitting $3 million in sales in a year. To serve clients, he searched around for solutions that would give people selling a $200,000 home the same technology and marketing as those selling multi-million-dollar estates. And to create a better business model for both ends, he demanded a level of accountability that big brokerages couldn't dream of.
"When you work for me, we help change your life through growing wealth together. You're going to make money from your real estate sales, and then you're going to build yourself an investment empire someday," he said. "I know what I'm doing because I've done it, and I will give you the tools to be able to do that on your own."
Having been a cog in the big brokerage machine, it's how Moul wanted to change things for his agents. For his clients, he went even further, by creating an expectation that each agent guides each client through every step with the utmost diligence.
"In South Carolina, you have to be able to speak to your broker. So, to me, being local and being a broker owner that you can come and talk to is a big deal," he said. "We want to be there through the whole process. And I feel like that's a big thing to be able to provide that level of custom boutique service, one that you lose when you're a brokerage of 135+ agents."
It's a way he's building a community of agents, who are given the tools that they need and the intelligence to use to them in pursuit of personal growth and success, and of clients, who know they won't be lost in the shuffle of a big-brokerage firm. 
But perhaps Moul's greatest achievement in breaking the real estate mold is the way he's been able to build up our own community by helping heroes call it home. Moul, REALTORS'® Heroes Program makes it possible for our first responders, teachers, and military personnel to make their way home to the Lowcountry. As a thank you to the immense value they add to our community, first responders get a 25 percent rebate from the commission they pay when they sell their homes and the same in a rebate back at closing when they buy a home. Over the years, it has amounted to more than $135,000 that Moul and his team have given back to the people who make our community better simply by being here. That's on top of the regular donations to area schoolteachers for much needed supplies.
"They're teaching our kids; they're putting out our fires; they're doing so much," Moul said, "and really they're building our community. We want to be a part of making that happen."
Wonderful things can happen when you choose to reinvent the wheel. More than just a face on a billboard, Robert Moul is a perfect example of how changing real estate can change everything. 
For more information, visit robertmoul.com or call (843) 940-8007.