REALTORS® from all over the state gather in Columbia this month for the REAL Women Conference, an event to empower women in South Carolina real estate to RISE (Reach, Inspire, Support, and Empower) to meet their challenges. Event host and Hilton Head Realtor Cindy Creamer, president of the South Carolina Association of REALTORS® (SCR), and other inspiring and motivational speakers share how they are advancing their careers, tackling issues, and becoming the trend setters in the industry.
The last conference, held in 2018, was hosted by SCR president and Columbia Realtor Laura Derrick, and included speakers like National Association of REALTORS® (NAR) president Elizabeth Mendenhall, Fox News reporter Ainsley Earhardt, and Nephron Pharmaceuticals CEO Lou Kennedy, among others.
"We're really excited about this year's keynote speaker, ABC News anchor Deborah Roberts as well as leaders from the National Association of REALTORS, including Leigh Brown and Leslie Rouda Smith," Creamer said. "There are also multiple panels including a REALTOR Women's Council Panel. We are also so happy and grateful to welcome back Great Southern Homes as a premier sponsor."
The event coincides with International Women's Day celebrations on March 8 at the Columbia Metropolitan Convention Center, and all South Carolina REALTOR members are welcome. In addition to the conference, attendees will enjoy a plated lunch, photo booth, Happy Hour Hustle, a meet and greet with speakers, exciting door prize giveaways, and exhibitor space for sponsors of the event.
"Our goal is to top the 2018 event," Creamer said. "We created so much buzz and excitement at that event, and as the next female president of SCR, I aim to bring that energy and more back to the industry."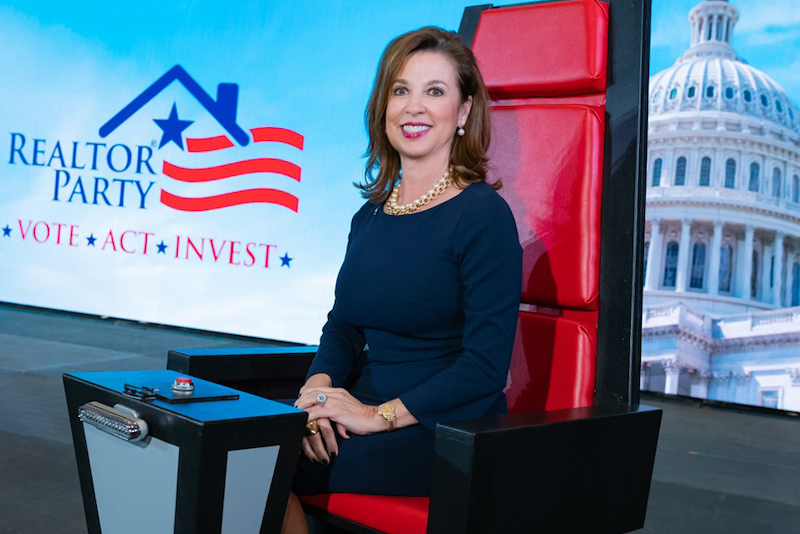 Women are making great strides in real estate and the REAL Women Conference seeks to highlight and fuel this trend. According to the NAR 2021 member profile, women account for 61 percent of brokers and 65 percent of fulltime sales agents.
Why is it that the real estate industry is such a good fit for women? Creamer believes one reason is that there is no ceiling and no limit to what a woman can do or how much she can earn. "Women in real estate are essentially running their own business, setting their own work hours and workdays, so they are responsible for their own success," she said. "A woman in this industry can decide how much and how hard she wants to work without anyone telling her what to do, so the sky is really the limit."'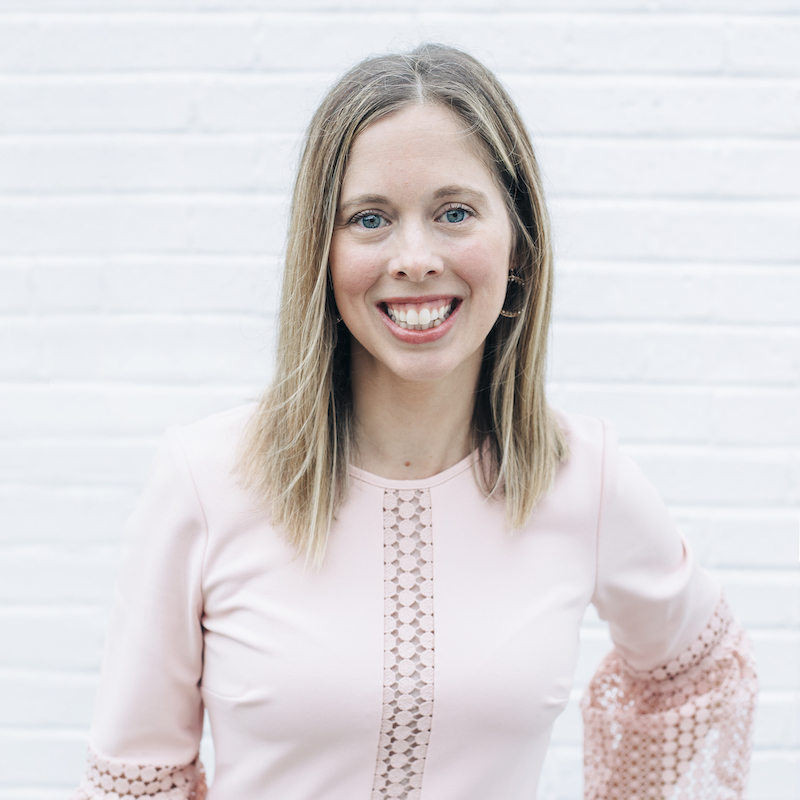 Kate Yachini, broker/Realtor at Carolina Realty Group and Hilton Head Area REALTORS® (HHAAOR) president, believes good Realtors do three things well: communicate, problem solve, and build relationships. "When I look at myself and my female peers, in addition to managing our own businesses, we are often managing a lot of household or family responsibilities," she said.
Yachini gives the example that in one evening, a woman might be negotiating a contract, cooking a meal for her family, showing a home to prospective buyers, and helping her children with homework. "The women Realtors I know tend to be highly practiced multitaskers," she said. "There is a quote attributed to Lucille Ball that says, 'If you want something done, ask a busy person to do it. The more things you do, the more you can do.' Just like how objects in motion will stay in motion, so do people, and women Realtors tend to have a lot of momentum."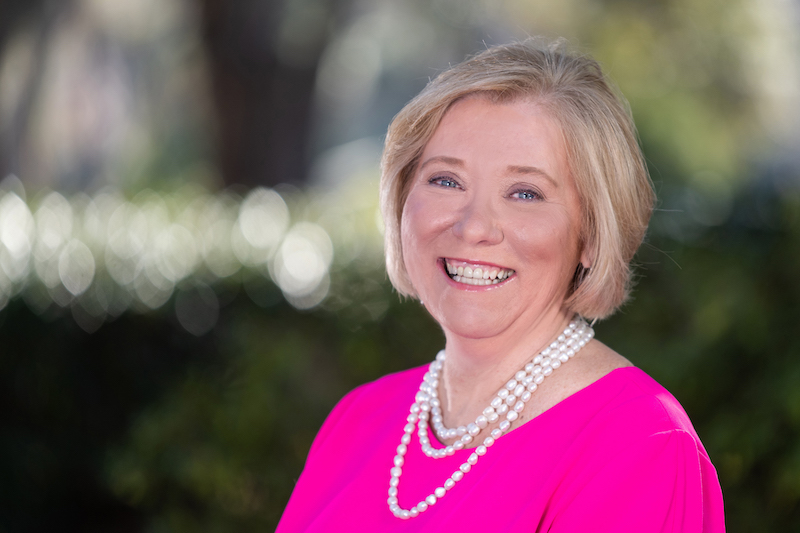 Jean Beck, CEO of HHAAOR, agrees that women are so successful as Realtors because women can multitask and juggle details—important abilities for real estate agents.
"Women have superb organizational skills, and many women Realtors deeply understand the importance of relationship building," Beck said. "The caring part of a woman's personality allows her to be genuinely attuned to and concerned with the success and goals of their clients."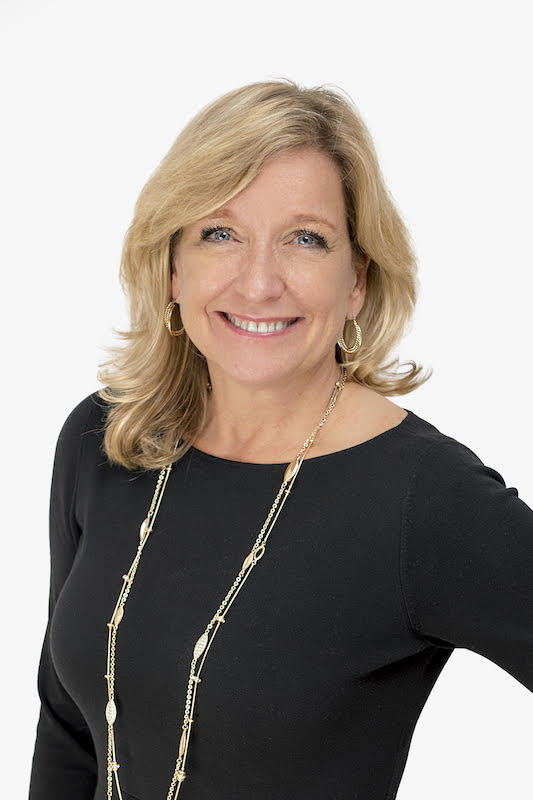 Karen Ryan, broker/owner of Weichert, REALTORS® – Coastal Properties, oversees more than 180 Realtors in five offices throughout the Lowcountry. She believes that one reason women make great Realtors is because women are great listeners. "When a client is talking about what they want in their home, women really hear them and uniquely understand the importance of the home beyond just an investment," she said. "And sometimes women come from other careers or come to real estate later in life, so they are ready for something more. Their careers just take off."
A real estate transaction is comprised of many parts, and Beck believes that a woman's ability to listen and communicate are vital to solving the problems that may arise in the process. "A good Realtor must be able to communicate with all who are participating," she said, "whether they are talking to a lender attorney or repairman. Women are typically very good at listening and communicating."
Though women currently dominate the industry, they are still not in the top tier for leadership. Yachini pointed out that real estate, like many industries, had a history of excluding women. "Today, fewer women sit at the helm of large real estate companies," she said, "but that's not just real estate. Women make up only 8 percent of CEOs at Fortune 500 companies."
Creamer believes this may be due to the innate demands of being a female in today's society. "Because many women have so many other roles, such as mother, wife, caretaker, breadwinner, they may feel they don't have the time," she said. "But in the last few years, there has been a movement to change that limiting mindset. Those numbers are shifting rapidly as more women than ever are stepping into leadership roles."
Ryan agreed. "Women are running offices and rising to the top. I have found that real estate is attracting much more driven, successful women," she said.
Ryan added that four out of her five office managers are women. In addition to her real estate companies, she also owns two rental companies.
Yachini pointed out that just as women were passed over for promotions in other fields, in competitive listing situations, female Realtors were often passed over based on the misconception that male Realtors had families to support. "I think the imbalance is changing in part due to the cultural shift in households," she explained. "There are more dual-income families and female heads of households."
Beck believes that innovations in technology and the ability to do a transaction online have helped more women rise in the industry. "Because women now have more flexibility to manage all of the requirements of the transaction and still maintain other involvement, they are better able to position themselves as leaders," she said.
And just as the REAL Women Conference underscores, women are rising to the top because they are so willing to help each other. Creamer said that because many women want to get involved, local Realtors are forming a Women's Council of Real Estate—an arm of NAR—coming soon all over the state.
"Our entire mission with this endeavor is to build leaders," Creamer said. "The council will offer leadership training for those going into real estate or other industries."
The goal is to inspire as many as possible to get involved in national association and feel less intimidated as well as to provide a place for camaraderie and conversation. "As the 2022 president of Hilton Head Area REALTORS, I hope to inspire more women Realtors to consider leadership roles in our association and in real estate, Yachini said. "I also want to encourage Realtors to keep learning and to continue to elevate their businesses and our industry."
Creamer, too, is mentoring anyone who shows an interest in leadership. She educates them as to why the real estate industry is so good for women and teaches them that they must believe in themselves and surround themselves with likeminded, optimistic people to accomplish their goals. "I'm always looking for the next leaders," she said. "I approach women all the time, looking for upcoming stars to replace those currently serving, and I actively teach the importance of involvement."
Ryan obviously values women's voices in her company. She trains, mentors, and assists new and experienced agents to be more professional and gives them the skills necessary to be successful. "I am inspired by and truly enjoy mentoring others," she said. "This industry gives an opportunity for empowerment and advancement that is not available in other industries."
Much of what Beck accomplishes at the HHAAOR is work with the members, peer to peer, on leadership skills so that when leaders are needed, women feel prepared and ready to serve.
"One message I try to share with women Realtros is to know your value and be ready and able to communicate it," Yachini said. "Also, let your clients know how much their support means to you and your business. That's my recipe: know your worth, keep learning and growing, and express gratitude."
Creamer added, "Belief in yourself is number one. A successful woman leader believes in what she does and what she says; a successful woman leader inspires others to believe in her."
For more information about the REAL Women Conference, visit realwomen.screaltors.org.