If there's one positive takeaway from the last few years, it's that people are really starting to understand the value of a breathtaking home. Maybe it's the fact that we're spending more time there than ever, or maybe it's the proliferation of shows like Property Brothers, Love it or List it, Million Dollar Listing, etc., etc. The point being, a lot of us are looking around our own homes, as nice as they may be, and realizing it could do more for us.
It could speak to us. It could wrap us in sublime views, surround us with elegant spaces for entertaining, and dazzle us with the sort of detailed craftsmanship that evokes a real sense of construction artistry.
But it doesn't because we can't afford it. So, we throw up a few cabinets, slap on a coat of paint, and sit down to watching Selling New York.
But for those who can afford it, these houses do exist. Thankfully, a few of them are on the market right now so we can at least poke our heads in before the new owners show up. And with the real estate market as hot as it's been lately, they're bound to show up sooner rather than later. Before these majestic manors go under contract, we're giving you a chance to see how sweet a dream home can be.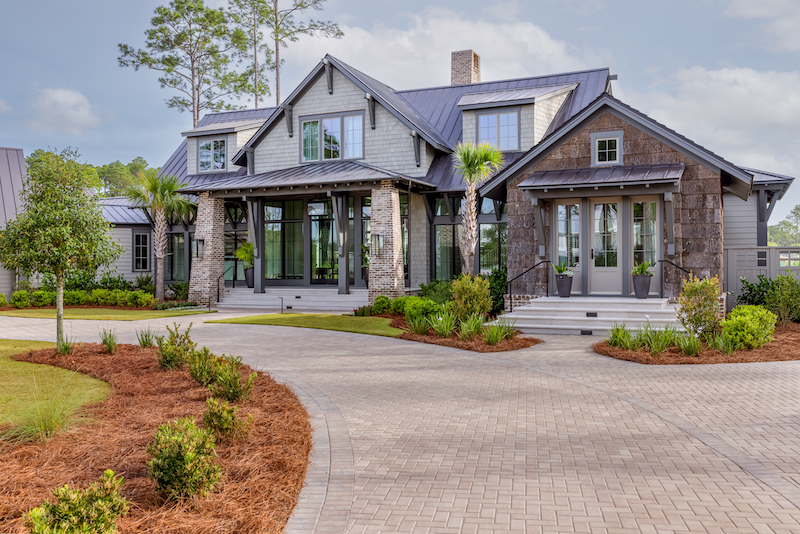 364 Waterfowl Road: $7,500,000
An entire acre of Palmetto Bluff's mesmerizing bucolic splendor encircles this 4-bed, 7-bath home, boasting 6,176 square feet of living space. In keeping with the celebrated community it calls home, this property is a study in elegant contrast. Outside, its location right on the freshwater trail create an atmosphere of a secluded wilderness retreat. Inside, crisp lines and incomparable craftsmanship cut a profile of a stylishly modern Lowcountry design.
"It's a piece of art," said listing agent Michael Haire with Charter One. "As good and thoughtful a design as I've ever seen, and every detail is just so well-executed."
Those details deliver, from the soaring ceilings of the great room to the modern minimalism of the fireplace. Here, even something as simple as a staircase can turn heads. Tying those details together is inspired architectural brilliance that sets this home apart.
Listing agent: Michael Haire, Charter One Realty. (843) 247-1345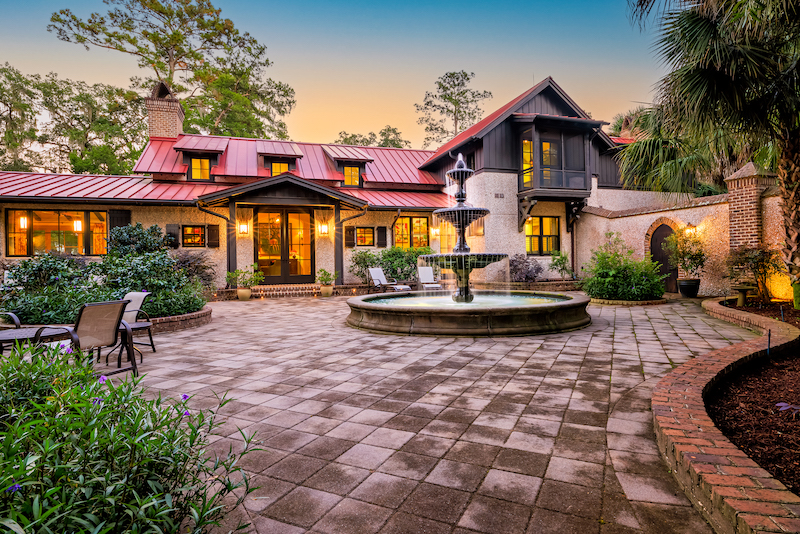 91 Headwaters Road: $8,700,000
At the edge of the world, separated from reality by a splendid causeway and a stately wrought-iron gate, 91 Headwaters Road presents far more than just a home, an experience so grand the word "property" doesn't do it justice. This is a world unto itself, one defined by old-world charm and surrounded by the most breathtaking scenery on earth.
"Driving down that causeway, it's almost like its own little settlement," said listing agent Thomas Maybank with The Ussery Group. "The homesite alone is the nicest one you'll find in Palmetto Bluff."
Encompassing 15 acres which include a private freshwater pond and 1,600 feet of May River frontage, this sprawling compound incorporates several structures ringed by ancient maritime forests. Dotting this land are elements such as a grand guest house and elevated lakefront dock that let you enjoy the elements in peace. And at the heart of it, the main house cuts a stately profile of Southern grandeur, with rustic refinement that takes your breath away and details throughout that reflect the craftsmanship of its construction.
Listing agent: Thomas Maybank, Charter One Realty. (843) 441-5829.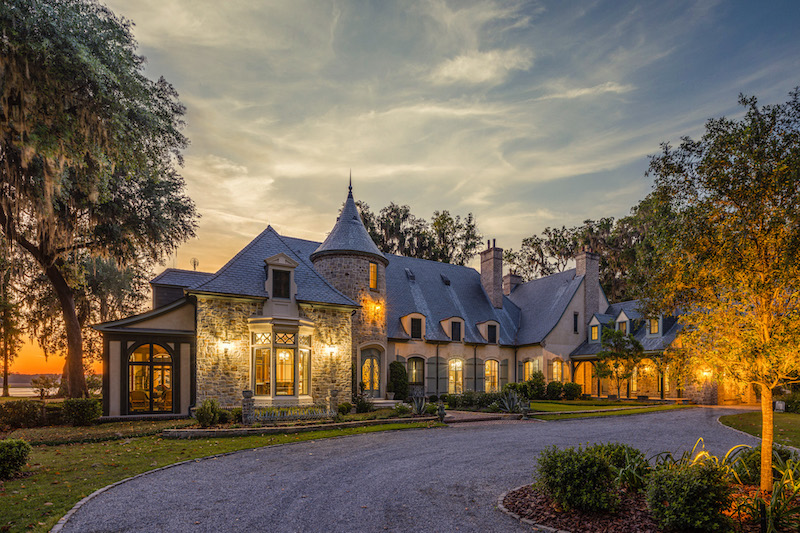 28 Seven Oaks Drive: $13,500,000
The single most expensive property on the market today, this majestic compound offers a wealth of reasons that not only justify its price tag but set it apart from nearly anywhere else in the world.
Start with the sheer size of it: 9.75 acres with 400 feet of Colleton River frontage, set within the prestigious golf community of Colleton River. As a resident, the new owner will have access to the finest amenities on earth, but as owner of 28 Seven Oaks Drive, there are just as many reasons to stay home.
"It's like you're in your own little enclave," said listing agent Linda Rudd with Turner & Rudd. "You can feel like there's not another soul for miles, but you can still enjoy everything Colleton River has to offer. It's the best of both worlds."
Encompassing a 1.5-acre private lake (with amazing fishing), the true jewels of this magnificent property can be found throughout its main home. Here, old-world construction techniques evoke the sense of a historic chalet, while inspired updates have created a sense of generational change. Whether it's the panels in the billiards room, originally installed in the Hungarian embassy in Paris, or the glass dome in the solarium saved from the wrecking ball of a grand Chicago hotel, there's a magnificent story in every room.
"The house was built to last a lifetime, with stone and marble brought over from all over Europe," Rudd said. "There's not another home like it."
Listing agent: Linda Rudd, Turner & Rudd. (843) 816-5522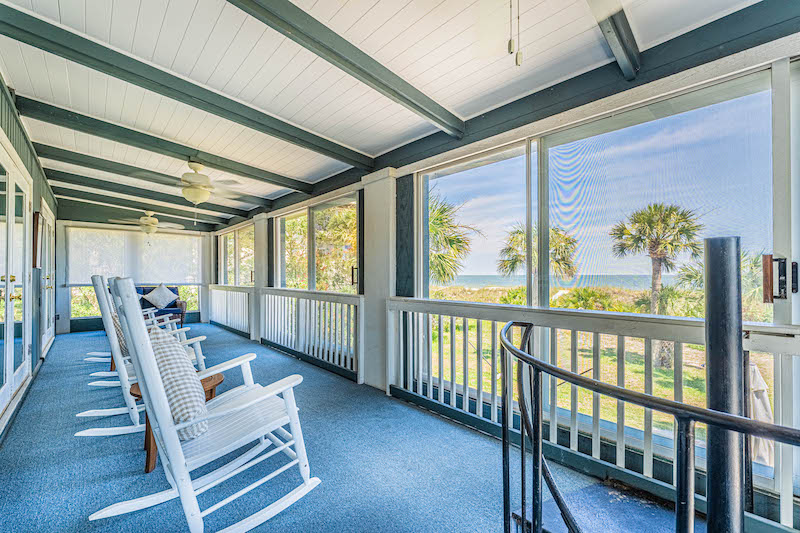 75 Dune Lane: $5,995,000
No neighborhood encapsulates the white-sand beauty of Hilton Head Island quite like North Forest Beach. It was along this stretch that Hilton Head Island's resort era truly began, its roads laid down to connect lots that stretch right up to the water.
With all that history comes no small amount of shuffling, with lots being subdivided and sold off until the notion of a double lot faded into history. Until, that is, 75 Dune Lane went on the market. Offering the last available double lot in the entire area, this property represents not just blissful oceanfront living but possibly the opportunity of a lifetime.
"There is a lot of upside in what you can do with this property," said listing agent Dan Prudhomme.
The existing home on the property charms with 4 bedrooms, 3.5 baths and 3,022 square feet, with renovations updating its vintage 1954 design. But the possibilities afforded by the massive lot are the real treasure, offering a chance to create the next exciting newbuild in the heart of one of the island's most treasured neighborhoods.
Listing agent: Dan Prudhomme, The Prudhomme Team. (843) 384-3169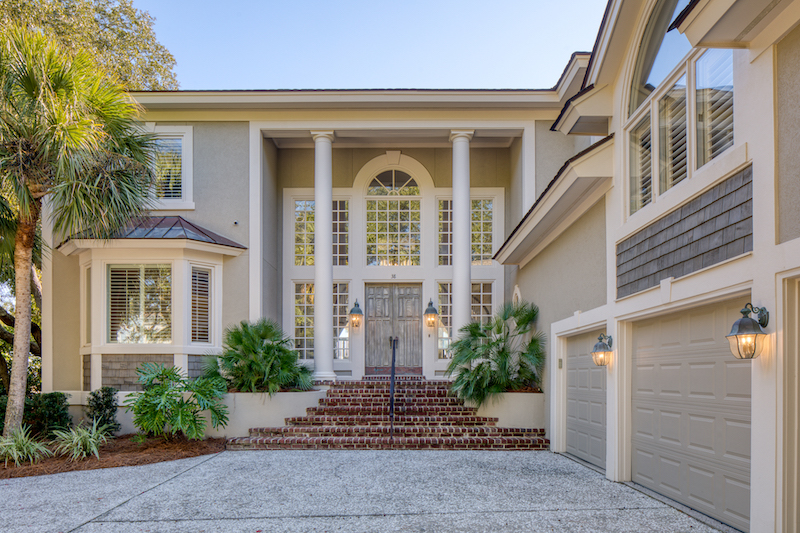 38 Ensis Road: $6,250,000
It takes a lot to make a statement out of an oceanfront home on Hilton Head Island. But with its soaring double verandas, gazing out across the massive pool deck to the tranquil dunes beyond, the property at 38 Ensis Road presents a true profile in first-row magnificence. And with 5 bedrooms, 6 baths and 4,988 square feet of immaculate updates and masterful construction, the home's many splendors go far beyond just the view.
"The home was built in the '90s by an incredibly reputable builder, so the quality of construction is very evident. And the remodel that occurred in 2020 brought it forward in an amazing way," said listing agent Catherine Donaldson with Celia Dunn Sotheby's. With updated finishes from stem to stern, the house exults in spaciousness and natural light, thanks to a forward-thinking design that emphasized the view.
Yet perhaps the greatest amenity lies in this home's seclusion, with a private footpath to the beach and a community that enjoys shelter from the often-hectic short-term rental market. That leaves you, as the owner of this resplendent oceanfront estate, free to enjoy the benefits of life on the water.
Listing agent: Catherine Donaldson, Celia Dunn Sotheby's. (843) 338-2069