As soon as the letter "R" starts showing up in the names of months on the calendar, one thought crosses the minds of nearly every Lowcountry resident and visitor: Time for oysters!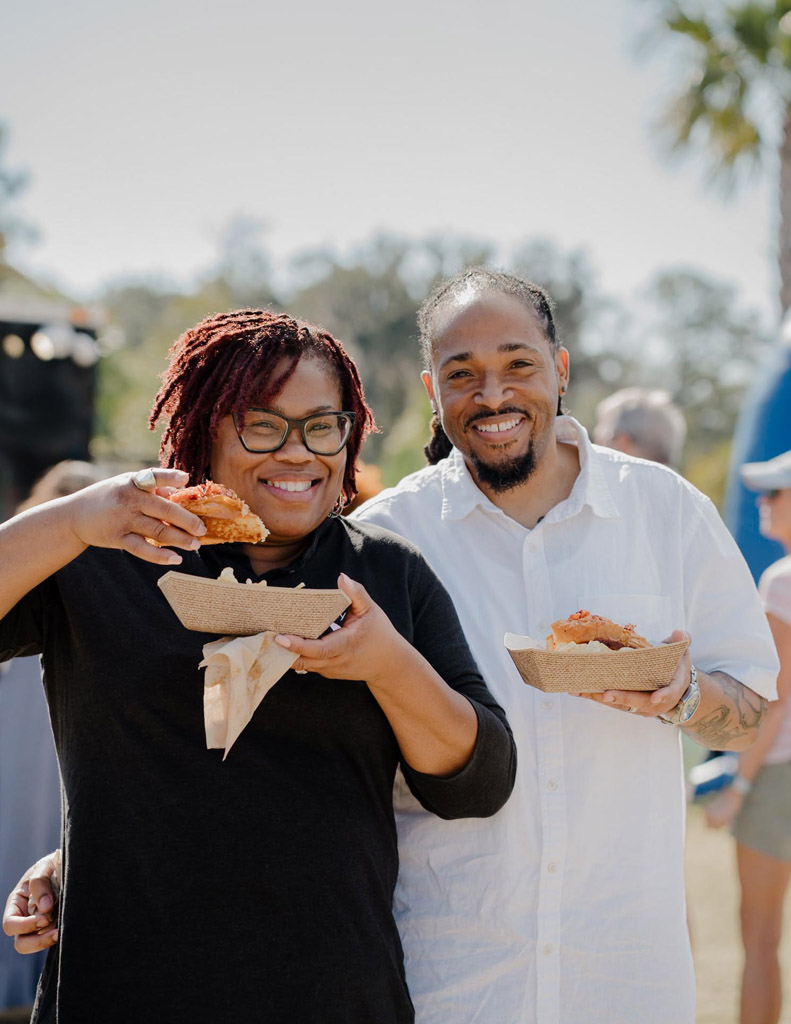 A couple enjoys fresh seafood dishes served by local vendors. 
Of course, there is a festival to honor these delectable treats from the ocean. This year, the Island Recreation Association will host its popular Hilton Head Island Oyster Festival Nov. 10-11 at two venues.
Friday's All-You-Can-Eat event will be held from 5 to 8 p.m. at Shelter Cove Community Park, 39 Shelter Cove Lane. In addition to all the steamed oysters you care to slide down your throat, guests can also enjoy Lowcountry boil, pulled pork, seafood chowder and chili. Food is provided by Roy's Place Catering. Beverages from Southern Eagle and Coca-Cola are sold separately.
Live music will be provided by Crosstown Traffic.
Tickets are $65 for adults and $55 for children. There is limited availability, so act quickly. 
Attendees shuck oysters and enjoy frosty beverages from Roy's Place Catering.
The main event will be held Saturday from 11 a.m. to 5 p.m. at Lowcountry Celebration Park, 94 Pope Ave. Admission is $10 (children under 10 are admitted free), which allows patrons to enjoy live music from four bands, as well as perusing the various food vendors and artisan pop-up shops.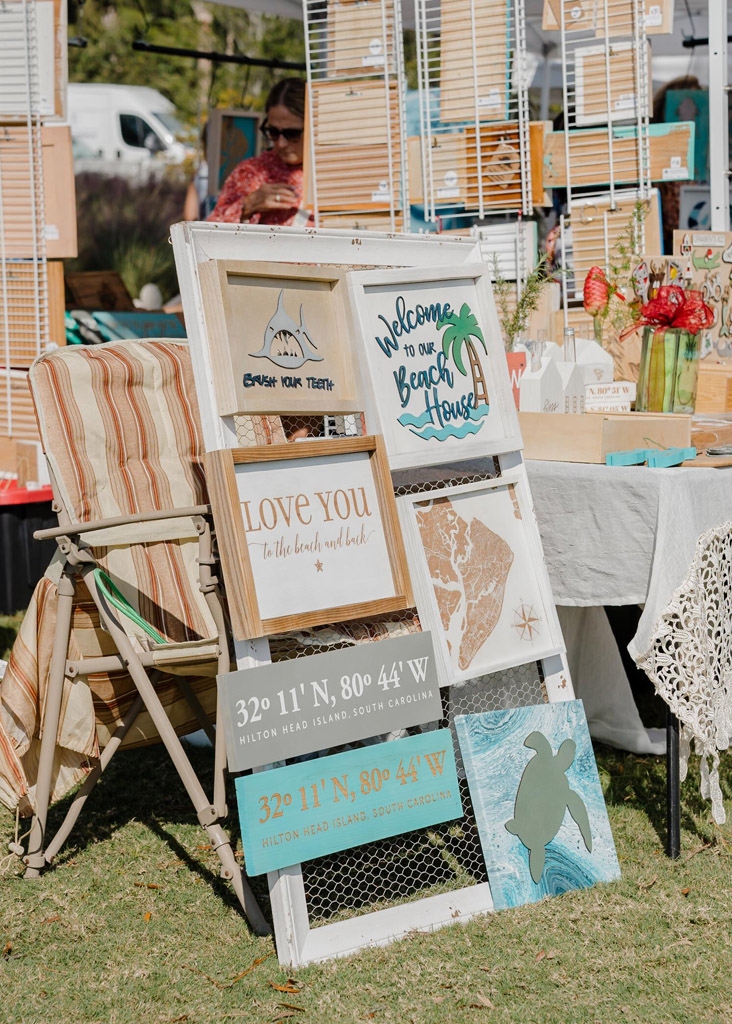 Local artwork is also on display, with artisan pop-up shops adding to the festival experience. 
Food, beverages, and kids' activities are sold separately. Various ticket packages are available, starting at $50 for two adults, that include food, drink and activity tickets. Those tickets inside the festival are $1 each.
Live music starts at 11 a.m. with The Chiggers, followed by Key Theory at noon, The Chiggers again at 2 p.m., and Swampfire All-Stars from 3 to 5 p.m.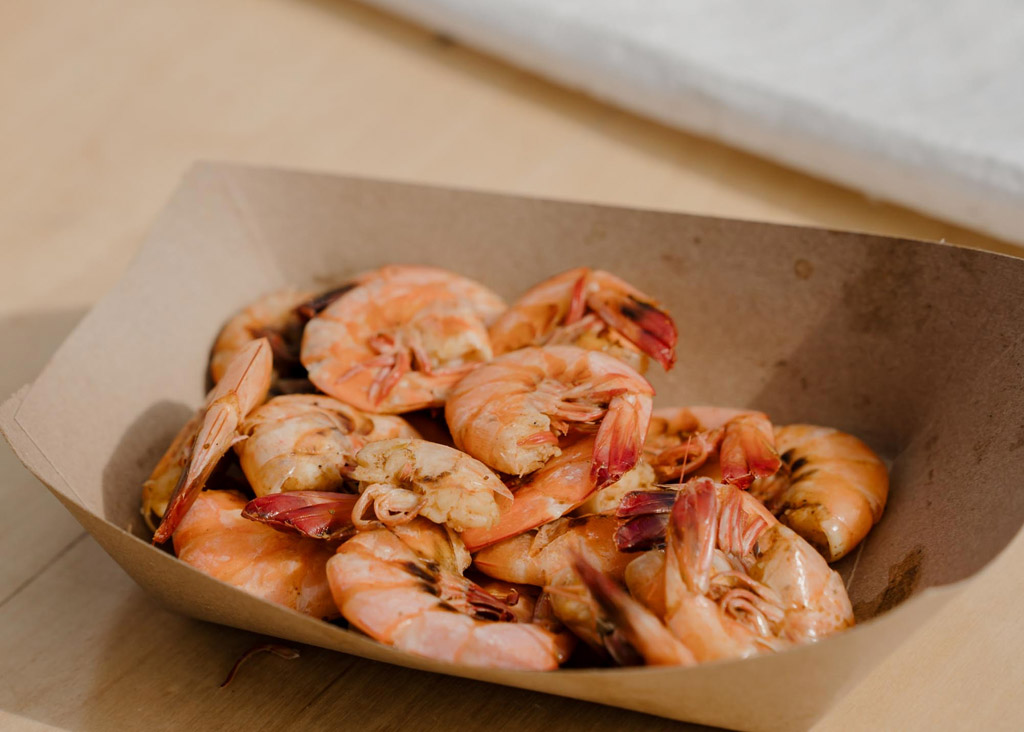 Peel-and-eat-shrimp is just one of the items on the menu at the Oyster Festival. 
In addition to the fun, the music, the oysters, and community vibe, the event serves as a catalyst for improving oyster habitat in the local environment. When the fun is over, the work begins, and oyster shells from the day's celebration are collected to serve another purpose.
"We recycle all our oyster shells through our partnership with The Outside Foundation," said Joe Cain, special events director for Island Rec.
The nonprofit Outside Foundation collects the shells, cleans them, and stores them in special bins on the grounds of the Coastal Discovery Museum at Honey Horn. Eventually, the shells will be bagged in durable netting material.
The bagged shells are then used in a reef-building initiative and are purposefully placed along the island's shoreline. The shells become habitat for fish, shrimp, birds, and even new oysters.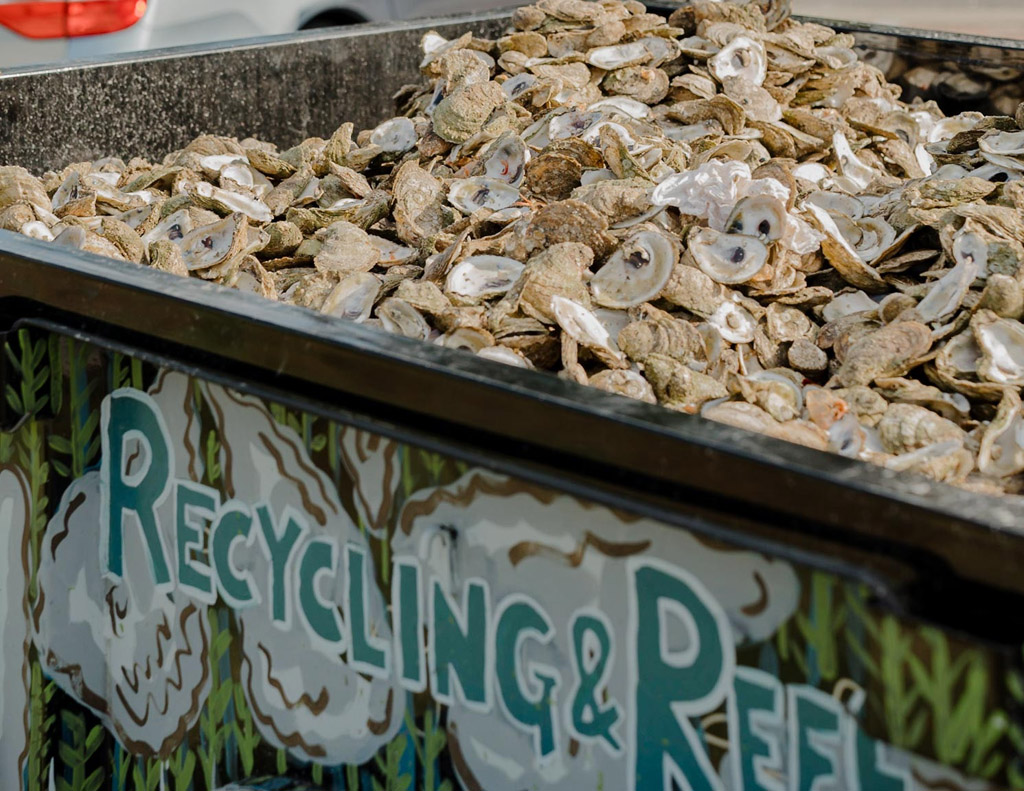 When the fun is over, the work begins, and oyster shells from the day's celebration are collected to serve another purpose.
Cain said Dr. Jean Fruh, executive director of the Foundation, reported that 6.1 tons of oyster shells were recycled after the 2022 Oyster Festival. From 2018 to 2021, the event yielded another 13.5 tons of shells, according to Fruh.
"I was astonished at how many shells we generated," Cain said. "I think that's pretty cool."
For more information about the event and to purchase tickets, visit hiltonheadoysterfestival.com. Proceeds from the festival benefit the Carmines Family Recreation Scholarship Fund at Island Rec, which ensures that "no child is denied recreation."