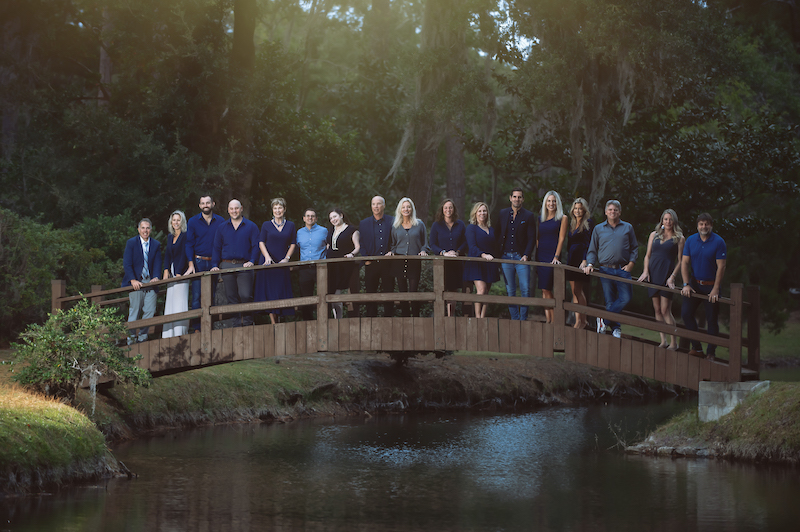 Physically, Donna Gilmore and Caroline Rankin are seated amid the brand-new surroundings of COAST brokered by eXp office on Hilton Head Island's south end. Outside their office, Realtors hum with conversation and excitement, sharing strategies and congratulating each other on new sales in the sprawling hang-out space that is the front lobby. But inside their office, there are important happenings in The World.
The World, capitalized, is a different animal than the world, lowercase. In The World, Gilmore is popping in for a quick chat at the South Carolina hub for brokers that eXp has placed at the heart of its virtual campus. Rankin has her virtual avatar in the lecture hall where a webinar is just starting, helmed by another Realtor hundreds of miles away. With a click, they are enjoying the view of the digital "docks" at the periphery of The World, a place where eXp offers a spot for quiet contemplation.
The resources available, and the endless opportunity for networking, are all contained in The World. And The World is all on the cloud, a virtual hub created by eXp that rivals any big tech disruptor's California campus.
"People may think of us as just another real estate company, but it's so different," said Tristan O'Grady, co-founder of COAST brokered by eXp. "They provide agents with so much more than traditional brokerages can with their superior efficient no-brick-and-mortar high-tech model. In just a few years, eXp has become the fastest growing real estate brokerage on the planet.
"This is what it's all about," added Rick Saba. "If we're successful, they're successful, so we all succeed. They've just bought the largest relocation company in the world to offer to agents, and they've just partnered with realty.com to give exclusive enhancements to our agents and our clients." The founders focus a tremendous amount of effort on moving the needle forward and always improving their agent-centric company.
The difference with eXp is a laser-like focus on giving agents the tools they need. "Just yesterday, we had a question about a lead generation program, and Tristan knew just the person to talk to at eXp," Saba said. Immediately we were in a conference with someone in the eXp world. That instant support just doesn't happen anywhere else."
And that instant support is the point. For the company and for the agents who are discovering the difference by being a part of it at COAST brokered by eXp. The digital experience of The World, the instant connection with brokers and agents around the world, aren't just there for bells and whistles. They're put in place to give agents the tools they need when they need it, and in the fast-paced world of real estate, they usually need it now.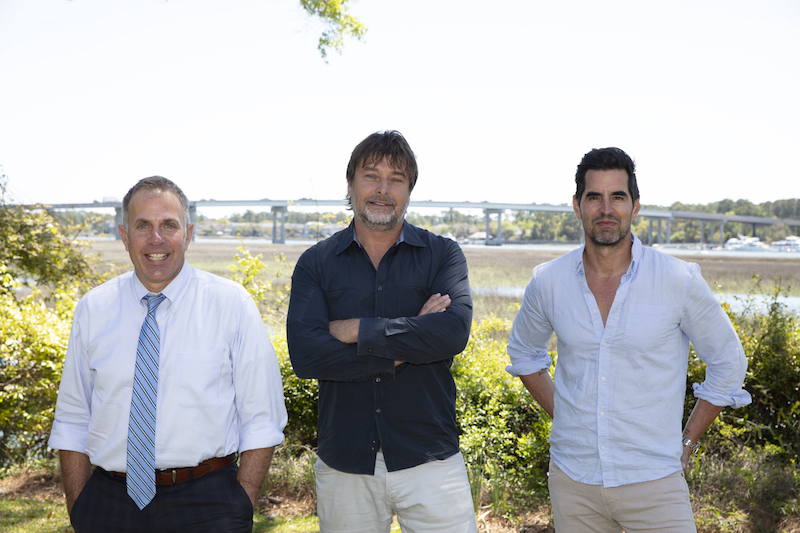 From left to right: Rick Saba, Tristan O'Grady and Chris Gomez
The cost savings of placing brokers in a virtual room where they're available at a moment's notice rather than putting brokers in every office is just part of it. In addition, the structure of eXp skews away from the traditional top-down approach.
"Inside eXp is a culture that has been developed where everything's about the agent," O'Grady said. "There are no massive CEO bonuses at the top; much of the company's revenue is generously shared with the agents based on production."
For O'Grady and Saba, two agents who built storied careers in the traditional structure of Hilton Head Island real estate, the eXp model has given them a second lease.
"The atmosphere in here is just incredible," Saba said. "I'll come in here on the weekends every once in a while, and there will be agents just hanging out in here because they're excited about what they do and love doing it."
Of course, you need only stop by their office on the to understand why agents might want to spend their weekends there. When the two partners launched COAST, they did so not only on their strengths in the real estate business, but on their legendary capacity to create a good time. Saba, frontman of White Liquor in his spare time, and O'Grady, restaurateur behind legendary island hotspots Moneypenny's and Big Bamboo, know a thing or two about helping people enjoy themselves.
Translating that to the real estate world meant taking over a beautiful location at the heart of the Coligny district and putting their stamp on it. The wide lobby exults in natural light, with intimate conversation areas set up for inspiring brainstorming sessions. To one end, a door gives way to a sun-drenched bank of workstations where agents can pop in, seal a deal, and keep moving without missing a beat.
"The old Bicycle Billy's building had caught my eye sitting vacant for almost two years," O'Grady said. "And when we got inside, Rick and I had a vision of how we could create something completely different from the norm—all the cool things we could do in this space right by the beach. In fact, we think we have one of the most beautiful conference rooms and lobbies on the island. O'Grady's wife Stacey and neighbor Lissy, two super sharp gals who know exactly what they're doing, put their skills to work resulting in a state-of-the-art coastal workspace like no other for real estate professionals.
And that atmosphere, combined with the massive resources eXp offers, has helped COAST grow rapidly since opening its doors just a few months ago at 81 Pope Ave. Over the last nine months, their ranks have swelled to 26 agents, and many more are on their way. Each of those agents has an entire world—or should we say World—at his or her disposal to help clients achieve their real estate goals.
To learn more, visit coasthiltonheadisland.com.