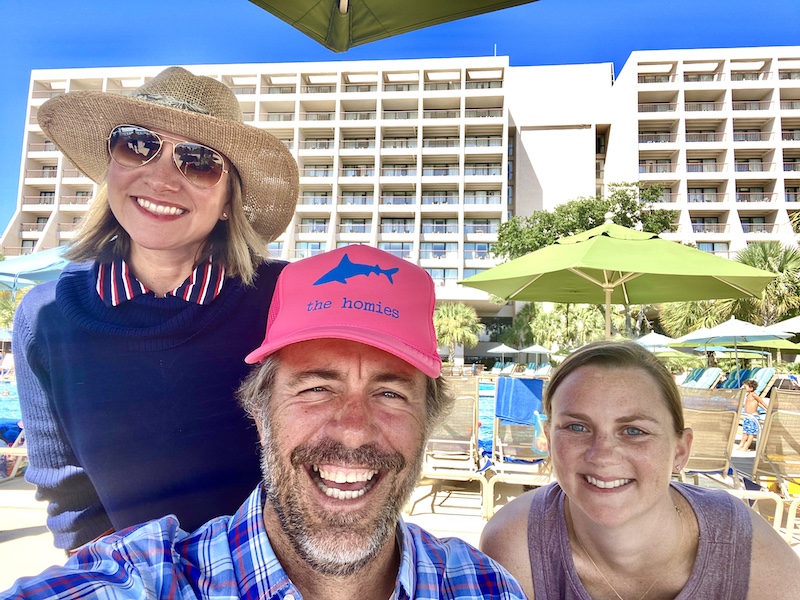 In the latest online episode of Maggie + Jevon Doin' Lowcountry Stuff, the CH2 crew took to two wheels and biked from the Sea Pines Beach Club to The Hilton Head Island Westin Resort & Spa, sampling a burger and a signature cocktail at each spot along the way.
Things to note if you decide to take on this adventure: 
• Rent a bike: Bike rentals are available up and down the beach at various locations, so you can hop on almost anywhere. We rented from Sea Pines, because we wanted to start on the south end of the island and work our way up.
• Watch the tides. This is an adventure you want to do during low tide—more hard-packed sand and fewer sunbathers to dodge. And we strongly encourage you to do this September through May before the hordes arrive.
• Prepare to walk through water. There is a spot between Mile Marker 97 and 98, (on Burke's Beach) where you will have to walk your bike through a patch of ankle- to knee-high water, even at low tide. Plan accordingly.
• Drink plenty of water (stay hydrated) along the way. We clocked over 13 miles on our adventure, from the Sea Pines Beach Club to the Westin, and then back again.
• Wear sunscreen. Duh.
• Prepare physically. You should be in some sort of good physical condition to take on this journey. Biking against the wind after drinking several cocktails is not for the uninitiated.
Follow our day with stops and burgers at The Sea Pines Beach Club, Sweet Cane Bar & Grille (at the Sonesta Resort), The Dunes House, Coco's on the Beach, The Tiki Hut and more on CH2's Facebook page.