A little over a year ago, Rebecca Mancini, Ohio native and owner of Maggie and Me boutique in Bluffton, was visiting her sorority sister in Bluffton on what she regards as her hiatus from COVID-19. Her original Maggie and Me, located in Circleville, Ohio, was closed, and she was facing the same pressures and uncertainty that other business owners were facing during the throes of the 2020 pandemic.
"Just as it was for many others, it was devastating to be in my situation. My Ohio store is twice as big as our Bluffton space, and our specialty at that store is dresses for prom and homecoming. Obviously, with school closures in 2020 and into 2021, there were no formal events. We were closed for a couple of months, and it was tough," Mancini said.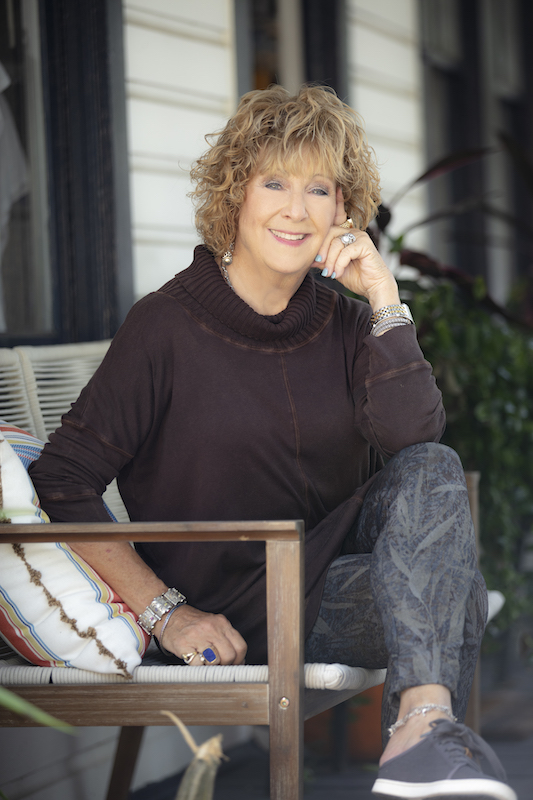 Mancini did everything she could to keep her Ohio business alive while it was closed, including selling items on social media, selling gift cards, and hosting private events. She decided to take a road trip to reconnect with a few friends and eventually ended up in Bluffton to visit Leslie Trenta, her friend, and Tri Sigma sister with whom she attended Marshall University in Huntington, West Virginia.
Then Mancini experienced a pandemic miracle. "The Bluffton spot found ME!" she said. "Not only did Leslie introduce me to the charm of Old Town Bluffton, but she also literally ignited the spark that became Maggie and Me Bluffton."
One day after Mancini returned to Ohio, she received a text message with a photo from her friend. The photo was a cottage with a sign out front that said, "For Rent" with a phone number on it. Mancini saw the text and drove straight back to Bluffton.
"Here I am just trying to get my head together and keep my Ohio store alive, and Leslie sends me this text with this picture of this great little spot," she said. "I literally jumped on it and signed the lease the very next day."
Mancini had lots of help from local Bluffton supporters and stayed busy getting Maggie and Me Bluffton up and running. She relied on vendors she has known forever to help with all the initial merchandise. Then she simply began to listen to her customers and find out what they wanted in the store.
"My customers are moms, grand moms, daughters and granddaughters," Mancini said. "I just really enjoy shopping for girls—it is a niche that I truly love—and I have decided to allow my customers take my Bluffton store where they want it to go."
Maggie and Me is a fashion-forward coastal boutique that specializes in casual clothes for women, girls, tweens, toddlers, and infant girls and boys. The store is also known for beautiful gifts and gift wrapping.
Favorite brands include Free People, a line targeted to smart, creative, confident women of all ages who are comfortable in all aspects of femininity: sweet to tough to tomboy to romantic, and M Rena, a beautiful, high-quality line of tops, tunics, and leggings, made in the USA.
"I've carried M Rena for 20 years at the Ohio store," Mancini said, "and I have to reorder it often. The fabrics are great for this climate."
Other great lines include:
• Buttery-soft, "cashmere" denim by Free People, Miss Me, and Grace Jeans of LA.
• Trendy tees and sweatshirts by Boat House Apparel, Love Monday, and Sub Urban Riot.
• Unique dresses and tops for special events and weddings by Lucy Paris, FRNCH and HTML.
• Mother/daughter, baby, toddler, and tween looks by Rylee + Cru
Customers can also find three exciting jewelry lines, each made by local women who have found a new passion and outlet for their creativity:
• EDDA by Cyndy Helmey features uniquely designed, hand-pounded and twisted metal and beaded earrings.
• Jan Ziter Designs features leather and metal beautifully combined into lightweight, comfortable earrings, bracelets, and necklaces. Her signature piece is a leather bracelet embellished with a turtle.
• Lucie Ann features exquisite, hand-painted, one-of-a-kind earrings.
OluKai is a good-looking, easy, orthopedic shoe line that comes in both shoe and flip-flop options. Maggie and Me stocks these in both men's and women's sizes and is, in fact, the only men's item they carry. Sperry Topsiders, vegan and leather fashion forward purses and bags and other great accessories are also available.
"We love comfort, quality and spoiling our customers," Mancini said. "When you shop here, you can expect head-to-toe service, and we cater to all ages. We send out old-fashioned postcards to our customers on their birthdays and for in-house events."
Maggie and Me hosts private shopping and other small, intimate occasions. They recently hosted a group of ladies from Sun City for a special night of desserts and refreshments. Customers can also look forward to fashion shows and trunk shows in the future.
"When we first opened, we were so welcomed by the community and Chamber," Mancini said. "I have never seen such an outpouring of love and acceptance at a store opening. We received lovely write-ups and lots of word-of-mouth referrals from our friends eager to share what our boutique is about, including how customer service-oriented we are."
Mancini's Ohio location recently celebrated its 20-year anniversary, and on Nov. 13, her Maggie and Me Bluffton store will be one year old. Customers old and new can expect a birthday celebration the entire week of Nov. 13, when Mancini and her staff will express their gratitude to the Town of Bluffton for contributing to the success of this new endeavor.
"I have 35 years in the retail business," Mancini said. "For 15 years, I was opening, running, and buying for others, and for the past 20, I have had my own store. I feel so unbelievably thankful to have a positive story coming out of the pandemic. Our Lowcountry customers truly helped me keep the Ohio boutique alive. We all need to be reminded that there are blessings during this trying time, and we want people to know that Maggie and Me is one of those blessings."
For more information, connect with Maggie and Me on Facebook @maggieandmebluffton and on Instagram @maggieandmeoldtownbluffton.