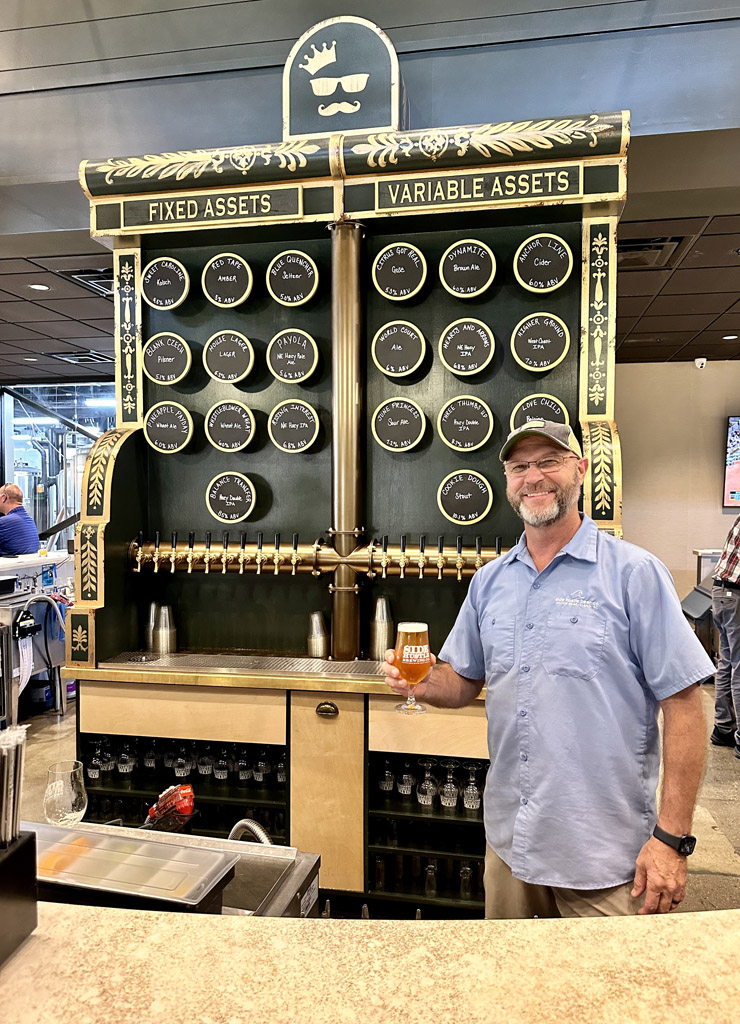 Lee Holyoak launched Side Hustle Brewing Co.with his wife Emily, Mike Palmieri, and Faith Seiders
When it comes to finance, there is a litany of rules. Go ahead and look them up if you have about three days to kill slogging through Chapter Twelve of the United States Code (not to mention the avalanche of rules and regulations surrounding the FDIC and the FTC and who knows what other alphabet soup branches of the government).
You could fill your brain with rules about check truncation, regional agricultural credits and mortgage foreclosures, but really there's only one rule of finance you need to know: Never bet against Billy Watterson.
The charismatic, perpetually enthusiastic CEO of Watterson Brands has not taken long to establish a track record of improbably successful ventures around the Lowcountry. When he and his brother Sean proposed investing $7.7 million into a distillery outside of Old Town Bluffton, modeling the massive structure after a historic church, there were a handful of skeptics. A high-concept craft distillery? In Bluffton?
Those skeptics were silenced when Burnt Church Distillery opened its doors, dazzling both in the execution of the concept and the pains it took to make itself part of Bluffton's story. As quickly as it began garnering national acclaim from the likes of USA Today, which named it the Best New Craft Distillery, BCD cemented its role as a Bluffton institution.
That's probably why the skeptics were few and far between when Watterson Brands announced plans to purchase and renovate the old Bank of America building on Pope Avenue.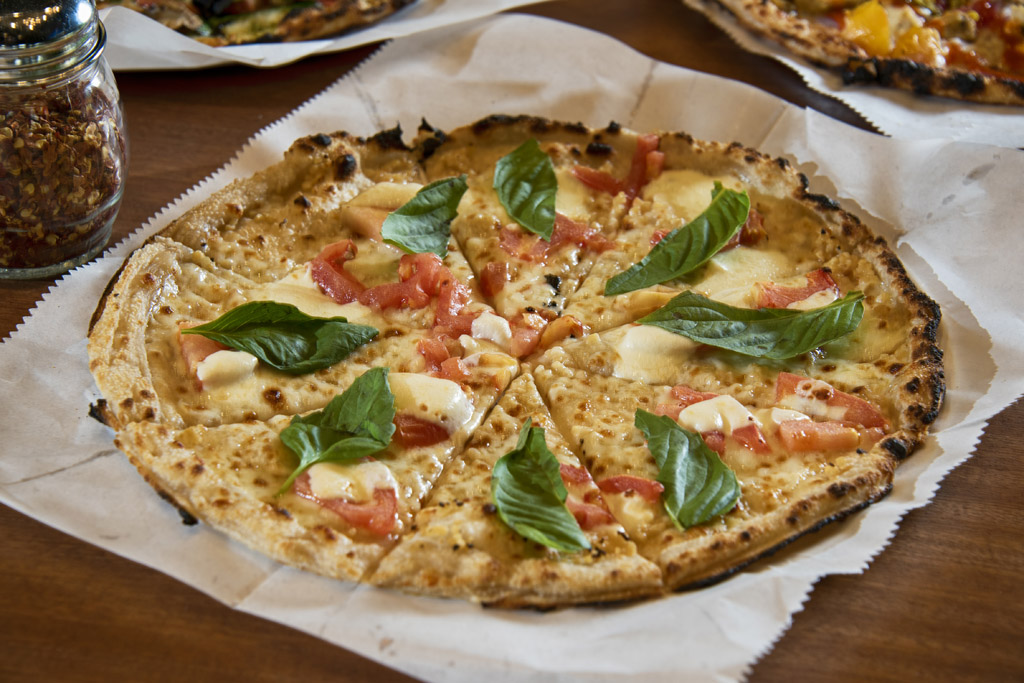 A Margherita Pizza with fresh basil, mozzarella, olive oil and garlic. 
Bank on it
Every good investment starts with a little seed money, and for Watterson brands, that seed was their purchase of Side Hustle Brewing Co. in 2021. The brewery had been launched as a literal side hustle for its founders, Lee and Emily Holyoak, Mike Palmieri, and Faith Seiders, but quickly grew beyond its tiny Arrow Road space.
The Bank gave Watterson Brands a chance to expand on Side Hustle's portfolio while adding to their dynamic mix of entertainment venues. Through the new space, Side Hustle was able to add new brews while tweaking its branding to fit its new financial-forward residence.
"I mean, the name was already there: Side Hustle. There are so many fun things you can do with that," Watterson said. Embracing the bank life, Side Hustle rolled out new offerings like Dank of America, Blank Czech, and Payola Pale Ale.
The beers, naturally, are divided into the old standbys, "Fixed Assets," and a rotating menu of one-offs and limited runs, "Variable Assets." And if you think we're done with money puns, please know we're just getting started. Along with the craft beer on tap, inside offers a plethora of fiscal food options like Mo' Money Tacos and Bank Heist Burgers along with a new location for Watterson Brands' Pizza Co.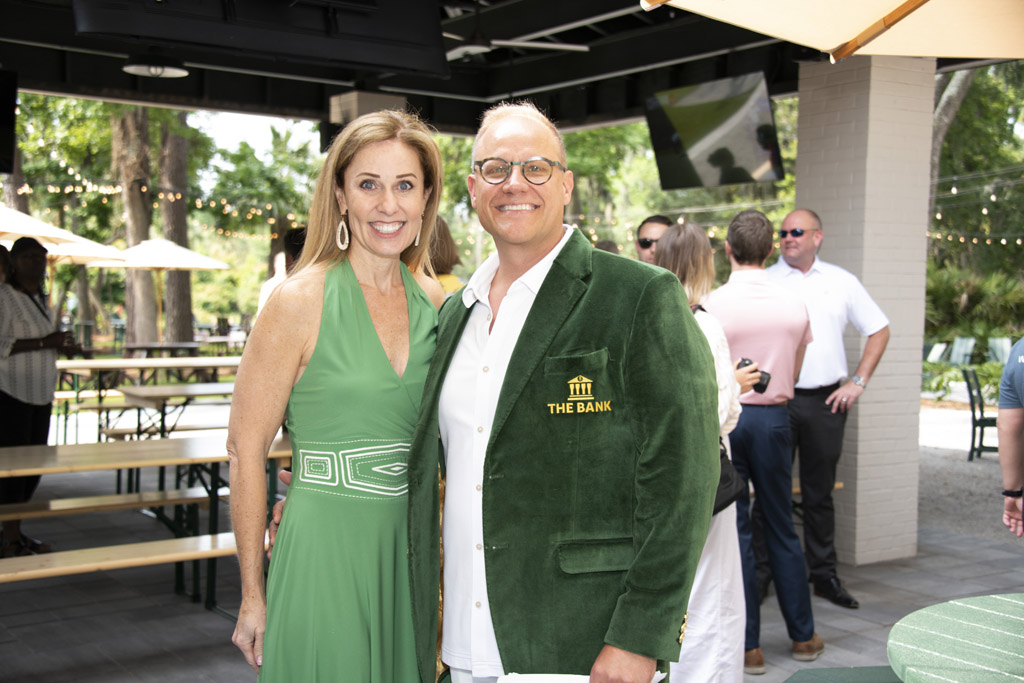 Billy and Brenda Watterson in complimentary green ensembles to celebrate the opening of The  Bank on Pope Avenue.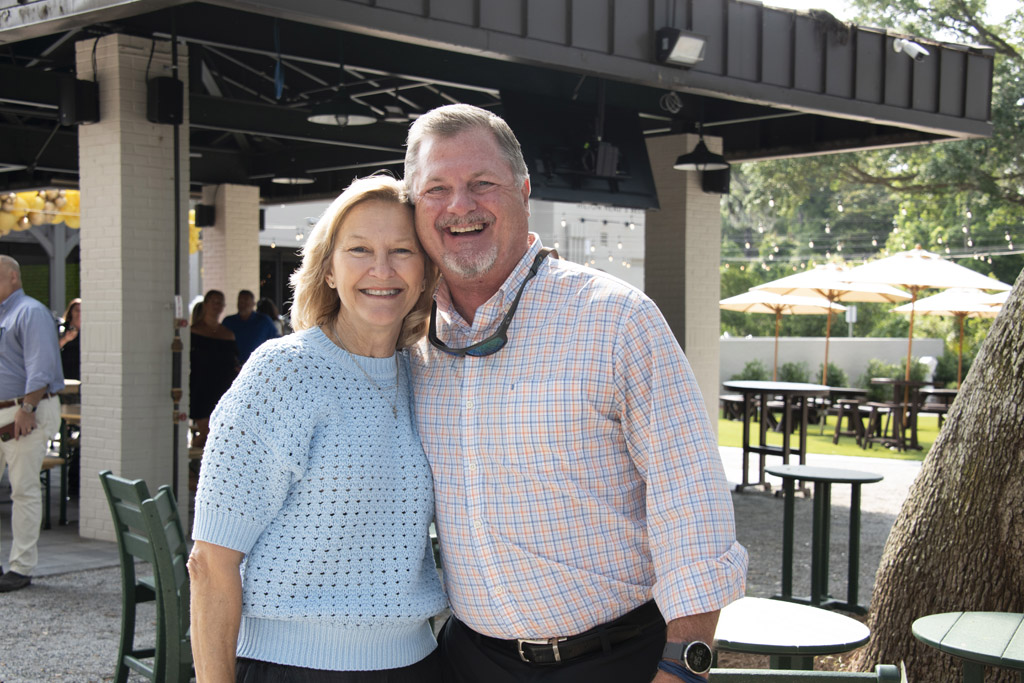 Bluffton Mayor Lisa Sulka and Hilton Head Island Mayor Alan Perry at the Ribbon-Cutting Ceremony.
"This is like our sanctuary in here," Watterson said. "On the inside, all our brands are protected. Outside in the beer garden is where you can get your Tito's, your Jack Daniel's, or whatever you want. We're building a massive, diverse audience, and when we looked at the economics, 53 percent of people just won't drink craft beer."
The Bank gives the people what they want among the sprawling outdoor beer garden, where a once tangled thicket of Lowcountry scrub brush has been replaced by rolling fields dotted by chairs and games. Beneath a canopy that once sheltered motorists using Bank of America's drive-through tellers, beer-hall-style seating creates a communal experience. And just in case you thought we were done with beer puns, you can grab a quick drink from the Armored Bar ("where you never drink a loan"), an ice cream from Dollar Billy's, or seafood from All About the Benjamins (named partially for Watterson's son, an entrepreneur in his own right).
"This is why we billed this as more of an entertainment experience," Watterson said. "We wanted to create something more than just a brewery and a restaurant."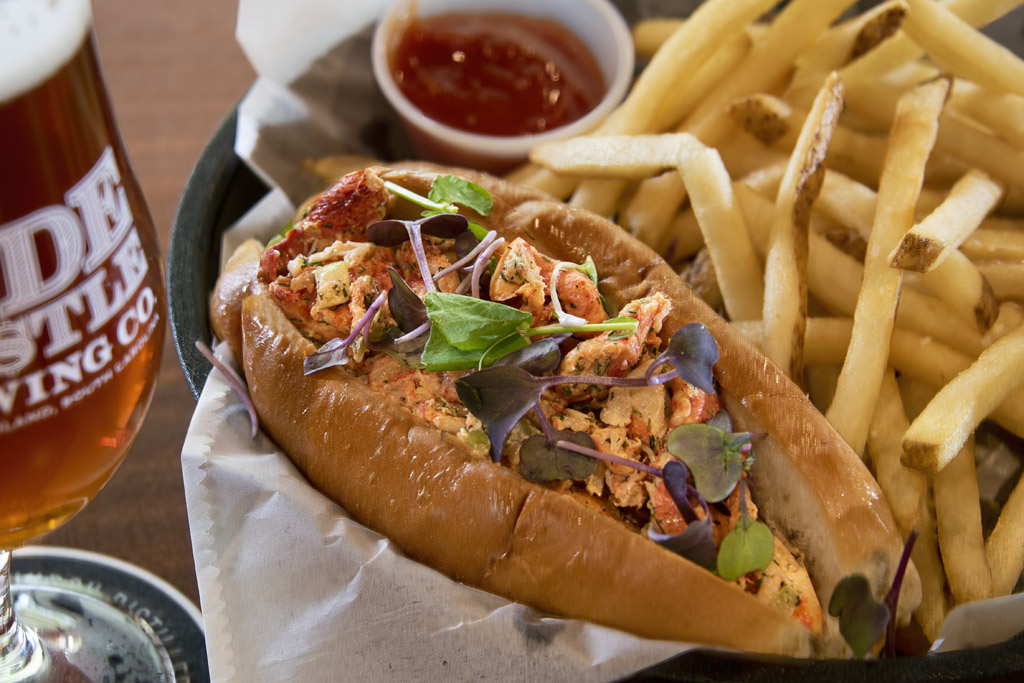 Lobster Rolls can be ordered from the adjacent food truck. 
An interesting development
Those of us who used to visit the Bank of America will remember how at odds the grandeur of its exterior was with the bland, cramped interior. From the outside, soaring windows hinted at a supreme sense of space inside. But walking in, the sterile suspended ceilings and drab corporate tones crushed that illusion of architectural beauty.
Step inside The Bank now, however, and you finally see that soaring grandness made manifest. At the indoor hub of the complex, the wide bar from which Side Hustle's newly rebranded brews flow, anchors a space that demands you look up, out and around to soak in the majestic sense of space.
And while this cuts the appropriately impressive visual welcome to The Bank, it also highlights the inspired way Watterson Brands thought outside the box. Scattered tables here allow for indoor dining, but as the beer garden is the true heart of the experience, everything is designed to keep you moving through. The order counter operates with food-truck efficiency, texting you when food is ready. And the bar offers just the bare minimum of stools, a subtle remedy against the annoyance we've all felt while standing around waiting for our drink.
"This is where you literally go just to get a drink," Watterson said. "Those are the sorts of things we put into play so you don't get frustrated."
Perhaps this is why you just don't bet against Watterson Brands. Most of us saw a bank. They saw potential for an entirely new experience, one that Hilton Head Island didn't even know it needed. Most important, they saw that vision through and created perhaps the most exciting addition to Hilton Head Island since the bridge.
If the crowds that have already flocked there are any indication, The Bank is already paying massive dividends. 
Learn more at thebankhhi.com.