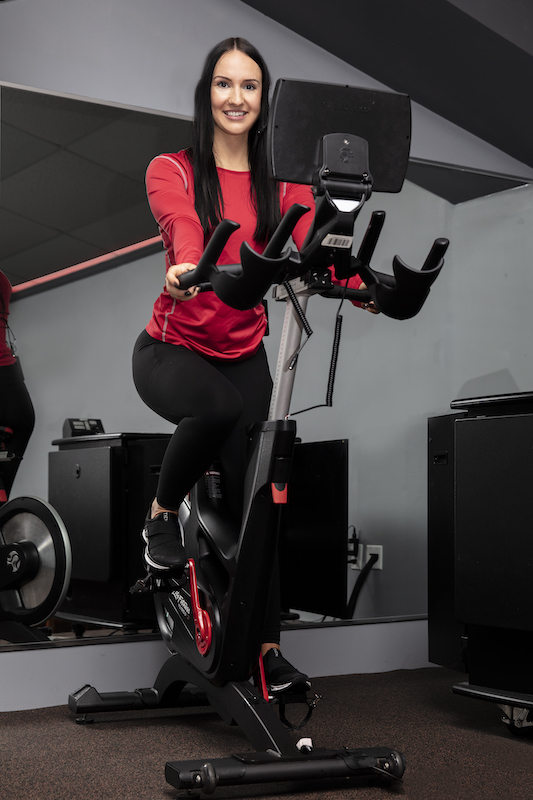 Got post-holiday zipper challenges? Looking for some extra pep in your step or better quality zzzs? Has your doctor recommended dietary changes to keep your blood flowing and your ticker ticking?
For many of us, the beginning of a new year is a time of self-reflection and an opportunity to set new goals and make a few lifestyle changes. But change can be hard, and most of us need a little extra nudge in the area of health and fitness. If that's you, then it's time to head over to LAVA 24 Fitness, located at 811 William Hilton Parkway on Hilton Head Island, locally owned and operated by Nate Dixon.
Dixon, Doctor of Physical Therapy, started LAVA 24 Fitness15 years ago as the area's first and only 24-hour access gym. He has since infused the local fitness facility with his own passion for health and fitness, recruiting and hiring the industry's best and most highly trained professionals, while growing the program to include personalized health evaluations, comprehensive exercise platforms, expert nutritional counseling, and much more. Whether you are looking to gain strength, lose weight, or simply feel better and move more comfortably in your everyday life, LAVA has the fitness solutions to help you meet your goals.
"Our personal training and group fitness programs along with our nutrition programs differentiate us from other area gyms," said Myranda McAfee Kroha, general manager and trainer, who holds a bachelor's degree in exercise science and multiple certifications. "LAVA offers more than just a workout or a weight-loss plan. We're creating a lifestyle!"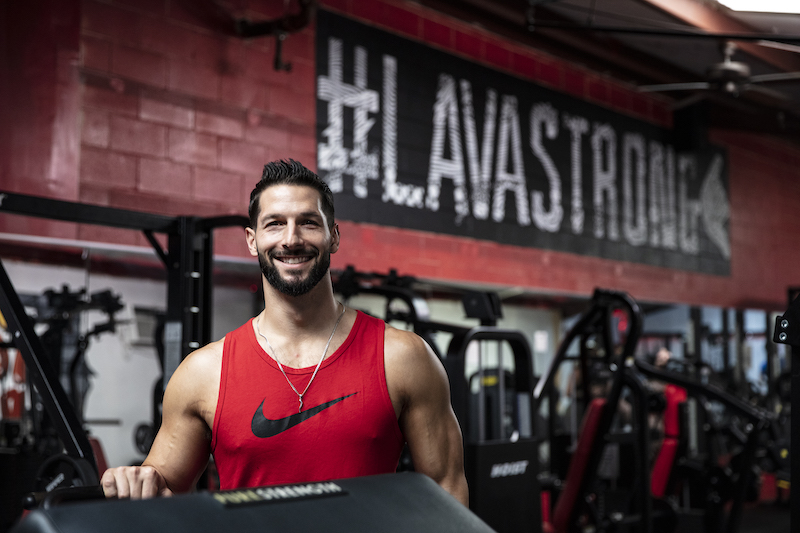 Here are seven compelling reasons to join LAVA 24 Fitness today:
Personal Training. Let's face it: gyms can be intimidating. For many of us, the fitness journey includes wandering around a room full of machines, often feeling awkward, out of place, and unsure what to do. At LAVA, the option to work one on one with a personal trainer can help members develop confidence and get much faster results.
"We're doing more than just teaching people how to use equipment," said McAfee Kroha, who plays a pivotal role in gym operations and member support. "Almost all our staff members are certified personal trainers or are working toward certification. They know their stuff and can work with clients individually or create programs for them."
Whether you are interested in weight loss, improved strength or just the motivation to stay active, you will be paired with a professional instructor who will work to understand your unique goals and create a custom path to help you achieve them. Personal training is appropriate for all ages and experience levels, from first-timers to accomplished athletes.
Group Fitness. Put an end to your stale workout routine by enrolling in a variety of classes led by LAVA's team of experienced fitness professionals and enjoy the camaraderie along with safe and effective workout routines. From heart-racing beach bootcamp classes to body sculpting barre routines, cross-training fitness programs (LAVA Fusion), Pilates, speed and sports performance, indoor cycling, and much more, LAVA has something to get every member moving and having fun.
LAVA Cycle. If you haven't seen the newly renovated indoor cycling studio at LAVA, get ready for the ride of your life. The new bikes feature a coach-by-color system, a power-based coaching program that fosters connections, enhances instructor communication, and improves the community vibe while maximizing results. The program also offers a new form of entertainment with the virtual screen including a variety of different routes along with energetic music and friendly class competitions to keep you motivated and challenged.
Online Fitness. Can't make it to the gym? Traveling, or prefer to workout at home? LAVA has you covered with a library of thousands of prerecorded workouts as well as livestreaming. Want to learn more? On Saturdays at 10 a.m., the LAVA team conducts a prerecorded class in person at the gym as an introduction to the complete online fitness program.
Nutritional Counseling/Powerplant Coaching. This past year, LAVA added a customized link giving members access to meal plans and nutrition challenges. When you sign up, you get a nutrition plan tailored to your individual needs, based on dietary changes you are willing to make. Maybe it starts with adding more fruits and vegetables or eliminating or cutting back on soda or sugary snacks. The coaches at LAVA help you break down your goals into manageable steps so you can gradually make better nutritional choices without breaking the bank or being handcuffed to foods you hate.
This year, Lava 24 Fitness also introduces Powerplant Coaching. "It's a course and a membership revolving around plant-based nutrition and fitness on-demand," marketing director Megan Tomasetti explained. "The goal is to help people prevent and reverse disease through plant-based nutrition."
The program includes weekly meal planning services and a complimentary counseling session to pinpoint what foods you'll need to achieve your goals. This is a comprehensive program, with monthly accountability meetings and 100 percent personalized nutritional advice. Learn more at lava24.com/2022.
Sports Performance Training. Ready to up your game? Want to gain the edge in your sport? LAVA is committed to helping athletes of all ages improve their strength and apply it directly to the field, court, track, or wherever you compete. The program gives you access to 60-minute sessions where you can work with a trained professional on your unique skill set. You'll take on every aspect of improved performance including nutrition coaching, injury prevention, athleticism and efficiency, lateral speed and mobility, plus mental strength and focus.
LAVA Lounge. LAVA's new smoothie bar area now includes coffee, juices, smoothies, and more for a pre-or post-workout nutrition boost as well as recipes to take home to support your health goals.
Investing in a gym membership is an investment in your health and happiness—a perfect way to start the new year. At LAVA 24 Fitness, a variety of membership plans and drop-in options are available for locals and visitors. If you are looking for a fun, friendly community that will push you to your limits so that you can be the very best version of yourself, what are you waiting for? Join the LAVA 24 Fitness family and experience the difference.
Visit lava24.com/2022 or call (843) 842-3225 for more information.