Sure, sunny days are great. You can go to the beach and get sand everywhere, take a walk in the woods and get devoured by no-see-ums, go for a bike ride and discover new and exciting ways to cramp up … it's a real thrill-a-minute.
But for those of us who really know how to have a good time, rainy days are where it's at. When that first sweet drop of H₂O hits, we gear up for indoor adventure. Let the plebians bake their skin to a fiery crimson under the sun; we true connoisseurs of merriment know that when the downpour hits, the real fun begins.
Don't believe us? Then get a load of the sweet adventures for your next rainy day.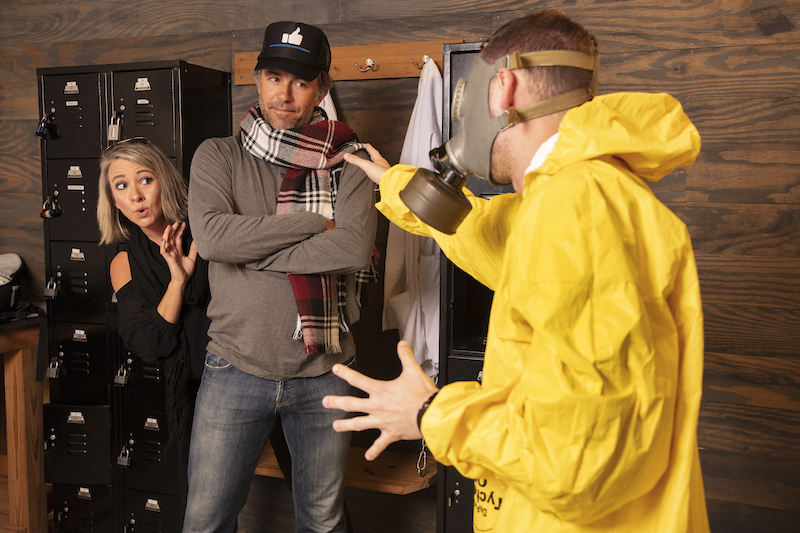 Can You Escape?
The cadence of raindrops on the rooftop only heightens the sense of urgency you feel when you have a padlock in one hand, a coded message in the other and a head full of theories as to what either one has to do with the algebra equation written on the wall in invisible ink.
Escape rooms have exploded over the last decade, testing your puzzle solving abilities in a real-world race against time. Here in the Lowcountry, we're lucky enough to have our share. 
Located just off Pope Avenue, Escape Room Hilton Head offers four different scenarios ranging from the terrifying "Taken" to the apocalyptic "Conspiracy Theory," all of which run about an hour or so. Across the bridge in Bluffton, Lockstar Escape tests your mental mettle with a pair of escape rooms: the hotel-themed "Inncreeper" and the mobster pizzeria "The Rat Trap."
Bowling
They've called baseball the great American pastime, but we put to you good people that no sport deserves that honorific like bowling. There's something about strapping into those shoes, splitting a pitcher of beer with your friends and hurling a few rocks that just feels like a rainy day done right. 
The Lowcountry's sole bowling outlet, Station 300, does bowling right with 24 lanes boasting updated seating plus big screen TVs that let you catch the game while you bowl. Send the kids over to the arcade (or play a few games yourself), and then grab a little F&B from Zeppelins and give the whole family a day of fun under one roof.
Adventure Cove
Forget that whole half-a-glass-of-water metaphor. A true pessimist is someone who sees a rainy day as the reason they're not able to enjoy Adventure Cove's 36 holes of amazing mini golf. An optimist is someone who sees a rainy day as an opportunity to load up on tokens and indulge in their sweet arcade. Try your hand at the latest and greatest video games or test your skills on a few ticketed attractions and earn some awesome prizes.
The Zone
There's something brilliant in the way Bluffton's The Zone sneaks in education through the door of fun. Your kids might just think they're playing laser tag, indoor putt-putt, or working their way through one of the escape rooms, but they're also getting an eye-opening education in the world of high finance.
Located in Bluffton's entertainment capital, Berkeley Place, The Zone also offers pulse-pounding indoor attractions like the competition-ready American Ninja Warrior course, the mechanical shark, indoor batting cages, a mirror maze, and the reflex-testing TimeFREAK. You might need more than one rainy day to experience it all.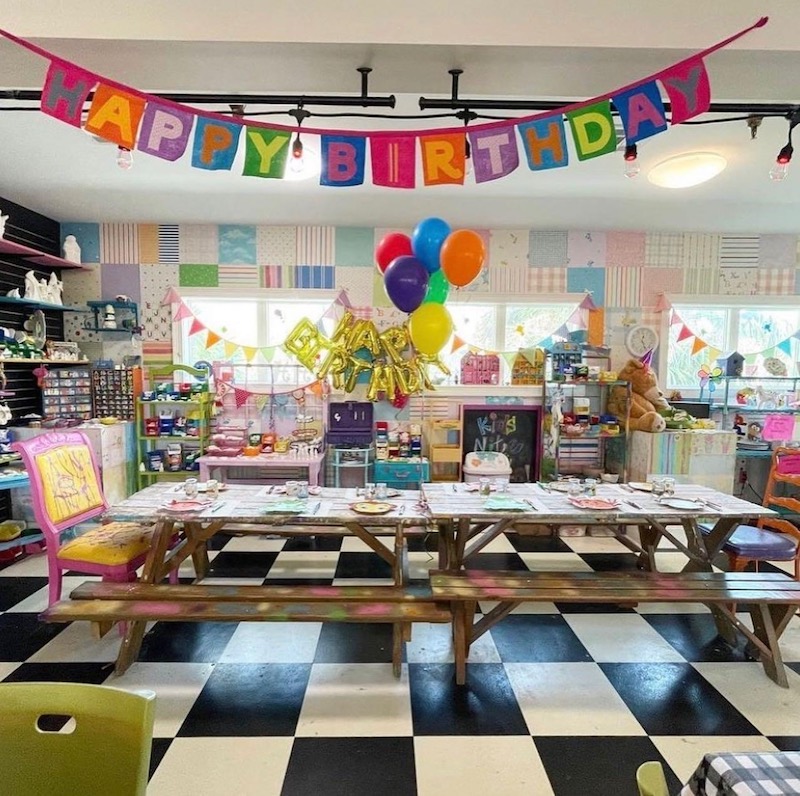 Art Café
Upstairs from Rockfish, the Art Café has been an island tradition for decades, courting locals and visitors on rainy days and sunny days alike. After all, there's a lot to be said for the chance to express your artistic side with the whole family, custom-painting your own ceramic work of brilliance to be kiln-fired and shelf-ready when you're done.
And hey, as long as you have Rockfish downstairs, you can always help boost your artistic inspiration with a few cocktails, right?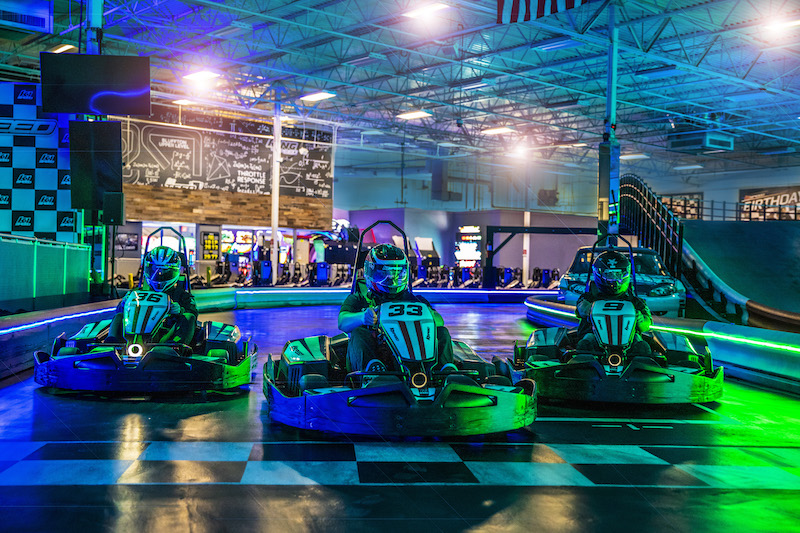 K1 Racing
Anyone who has tested their reflexes on K1's indoor track knows that this is far more than just go-karts. This is as close as you can get to the white-knuckle excitement of tearing across the Formula One track at Monaco, with Italian-built karts that push you to your limit. Strap in and test yourself against the area's best, representing Bluffton's best opportunity for bragging rights.
And then, once you've posted your best lap time, you can strap in for VR excitement, try your hand at a few of the arcade games, or refuel at the full kitchen. It's the most fun you can have this side of the Indy 500.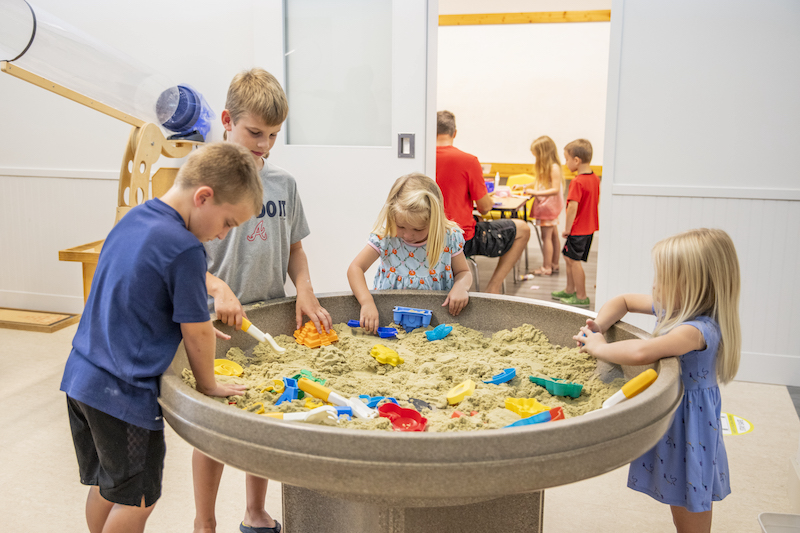 The Sandbox
This beloved island tradition continues to offer the best family experience for kids young and old, even as it has expanded into new spaces. With locations at Hilton Head Island's Lowcountry Celebration Park and in Bluffton at Tanger Outlets 2, The Sandbox has made its hallmark the pursuit of family fun that enriches even as it entertains.
Expand their scientific mind with S.T.E.M. exhibits, explore their artistic side at a wealth of craft stations, or immerse yourself in the culture and ecology of the Lowcountry with exhibits that celebrate Gullah culture, our marine life and more. The old-fashioned fun of exploring, discovering and learning will have you wishing it could rain every day.