"It's all about the animals!" said Iris, pet adopter turned volunteer and now a full-fledged employee at Hilton Head Humane Association (HHH). "Puppy dog kisses and kitty cat purrs are big rewards for even a small time well-spent building trust with a shell-shocked animal who has gone from a home to the shelter or a shy stray who isn't quite used to humans just yet."
Iris's story isn't all that uncommon, according to Franny Gerthoffer, executive director of HHH. While volunteering at an animal shelter isn't for everyone, what Gerthoffer finds is that for those who do decide to stay and donate their time and energy to the shelter, something profound occurs inside of them.
"Volunteering here ignites a passion inside of our volunteers," Gerthoffer said. "They want to be a part of the success story of the animals. Though I can't adequately explain it, I'd like to bottle it up and sprinkle it on everyone so that others might come to share the attitudes our volunteers have."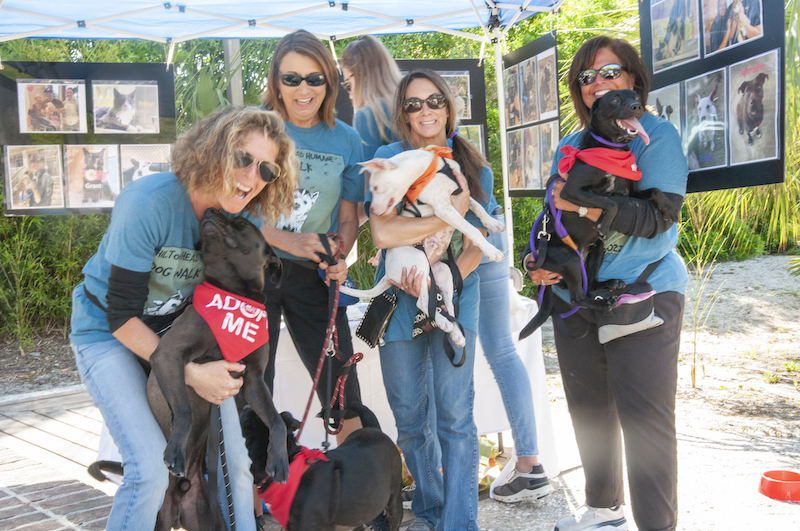 Like other industries, however, there is a vast shortage of workforce at HHH, so the organization is now relying heavily on their volunteers to assist with daily operations. Because of this, the shelter staff seeks to streamline their volunteer process so that they can better schedule folks for the prospective tasks available. Some of these great opportunities include dog walking, dog play groups, dog training classes, kennel cleaning, cat care, cat cleaning, bottle-feeding kittens, and animal transporters.
Pagan, a kitten bottle feeder shared, "Bottle-feeding kittens is a job that really counts because it's necessary to ensure the well-being of the kittens."
Cindy, a volunteer animal transport driver said, "Though the mornings are early, and the ride can be noisy, helping these babies safely arrive at their new 'fur'-ever homes makes it all worthwhile."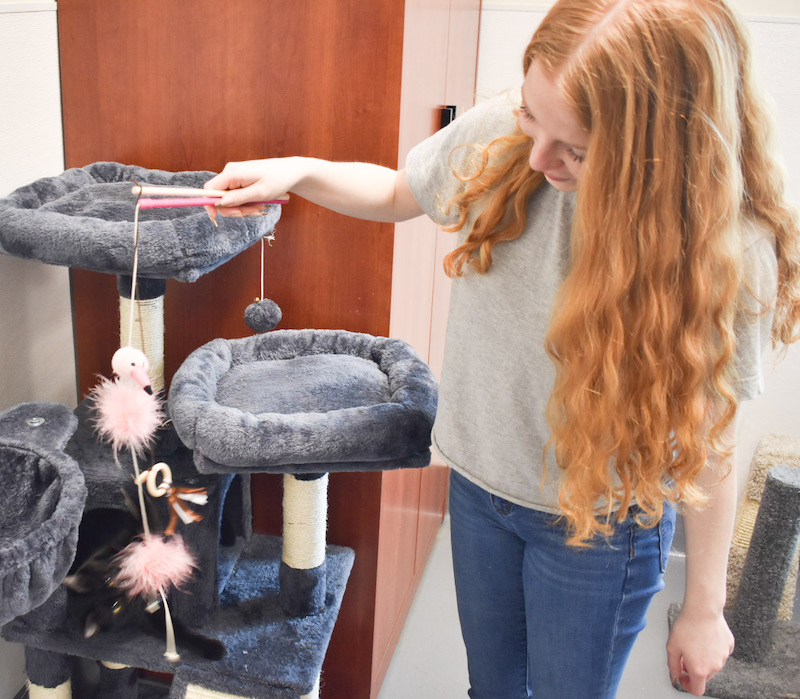 To attract volunteers, HHH is hosting an open house at the Okatie campus on Thursday, June 9, at noon. At this event, potential volunteers will enjoy tours of the facility, demonstrations of different jobs, and descriptions of the shelter's current needs.
"Our hope is that volunteers will sign up to be scheduled and help improve the lives of our animals," Gerthoffer said.
Gerthoffer stressed that their current volunteers have made a big difference in lightening the daily load at the shelter. "It's totally a win-win situation," she said. "The beauty of a volunteer is they can make their own schedule. Volunteering just one day makes a tremendous difference. Often that one day leads to much more because their passion to help continues to grow with every experience. Each day they learn they can do more to help and make an impact. Like Iris, some of our volunteers become fulltime employees."
HHH volunteers come from all backgrounds, but they share a common thread, which is they believe that spending their spare time assisting homeless animals is mutually beneficial. Every day that a volunteer spends time with the animals, the animals grow more adoptable. The volunteers, as well, become more invested in the welfare and outcome of the animals.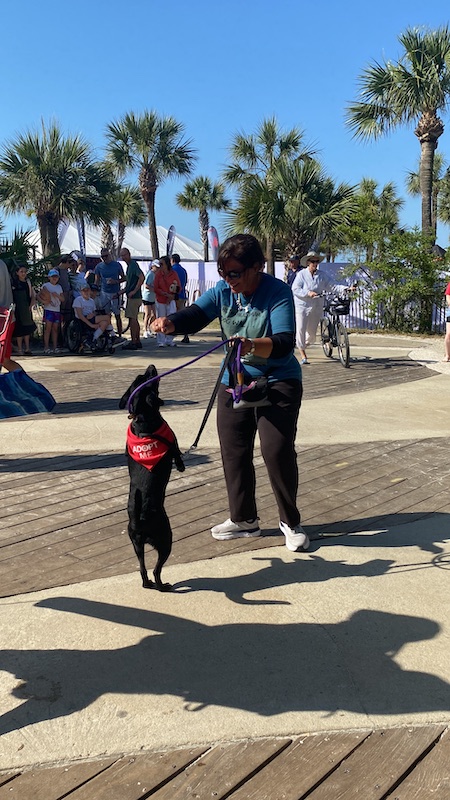 "Marcia, one of our dog walking volunteers, says that her favorite part is watching each animal's freedom ride down the street," Gerthoffer said. "Patti, another dog volunteer loves the impact she is making on each dog's future. In many cases these dogs come to us in terrible shape, often fearful, under-socialized with little, or no, obedience training. Our volunteers boost their confidence and make them feel like pets again."
She adds that the cat volunteers help in every way imaginable, from the bottle-feeders who take motherless baby kittens and get them off to a healthy start to the socializers who help senior cats feel appreciated and loved. Then there are the cat kennel volunteers who get to do all the "fun" stuff, like cleaning litter pans, doing laundry and keeping everything tidy.
Gerthoffer also wants to be transparent. She admits that for every volunteer who loves being here and doing any job, there are those who can't handle some of the cleanup, but it comes with the territory. HHH seeks to give their animals clean, dry, and comfortable places to live while they are awaiting adoption, and volunteers are a big part of that equation.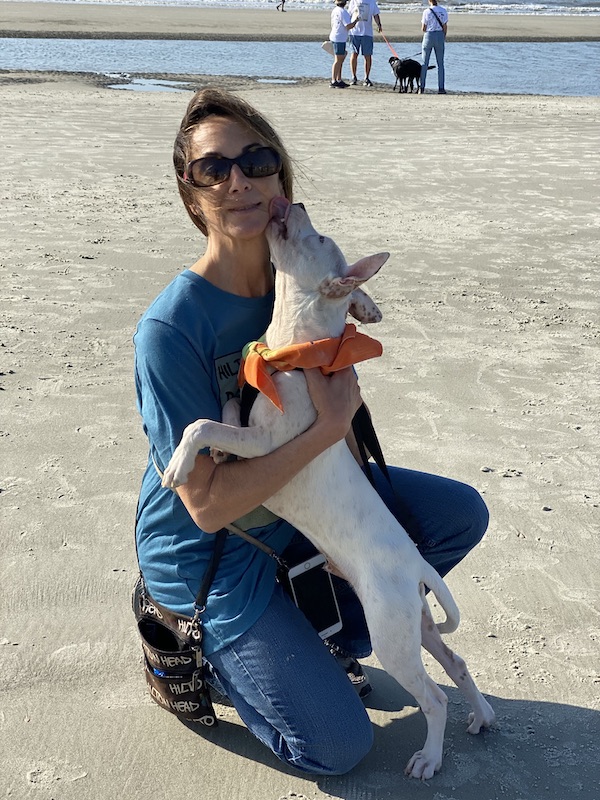 "Animals do some unpleasant things, and our volunteers must be happy to fix it. HHH volunteers don't want a dog to be in a dirty kennel; they want cats to have clean litter pans. They aren't turned off by unpleasant jobs, rather they are motivated by them. Everyone should volunteer here for at least one month," she said. "It's life changing, life enhancing."
Another benefit of volunteering at HHH is the social connection it provides. People who volunteer here become friends outside the shelter. If you are looking for a place to fit in; if you are looking for a quality retirement activity; if you want to meet new people; if you want to challenge yourself, then this is the place.
"You never know where this volunteer opportunity will lead," Gerthoffer said. "Sometimes people volunteer then simply end up adopting an animal, and that works, too, because a precious animal gets a home. I encourage everyone to explore what volunteering can do for them and discover what they find out about themselves in the process."
The mission of the HHH is to improve the lives of homeless dogs and cats while also working to substantially lower the numbers of animals reproduced or relinquished. Over the past year, the organization has cared for more than 10,000 abandoned, injured, abused animals and feral cats. They spay/neuter and release feral cats and provide food, shelter, medical, and loving care for the domesticated cats and dogs until the animals are adopted into loving homes. They are funded entirely by membership dues, private donations, and generous bequests, and they are empowered by the love and generosity of their volunteers.
For more information, or to see pets who need adoption, visit hhhumane.org.
---
Cheers to Volunteers
"My favorite part is watching our babies' ride to freedom!"—Marcia
"I absolutely love volunteering at HHH. The dogs and the cats look forward to our visits and getting love. In return, my heart is full every time I leave; it's the best!"—Kathy
"Volunteering makes me so happy! Caring for and loving on the precious animals while they await their loving homes is an amazing privilege."—Wendy
"Having a small part in our animals' future success is my greatest reward."—Patti
"Puppy dog kisses and kitty cat purrs are the best rewards."—Iris
"Bottle-feeding kittens is a job that really counts because it's necessary to ensure their well-being."—Pagan
"Though the mornings are early, and the ride can be noisy, helping these babies safely arrive at their new 'fur'-ever homes makes it all worthwhile."—Cindy