BLOOD ON THEIR HANDS
For years, Mandy Matney has made her mark telling other people's stories. Setting her apart from the salacious headline seekers who descended on the Lowcountry following the murders of Paul and Maggie Murdaugh, hers was reporting that sought humanity in tragedy.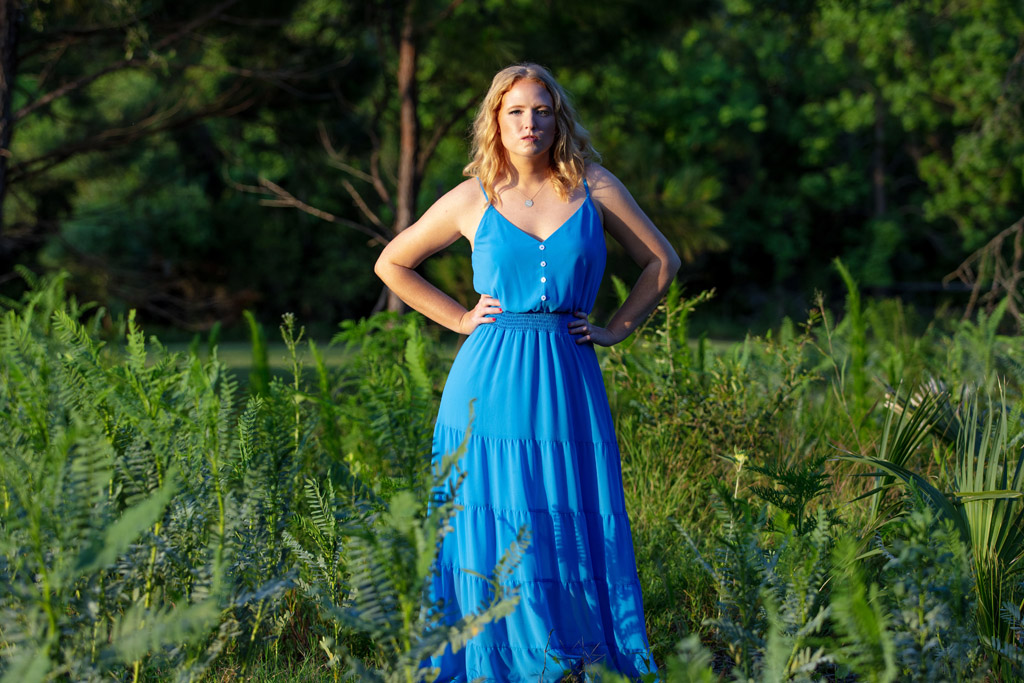 Mandy Matney, author of Blood on their Hands: Murder, Corruption and the Fall of the Murdaugh Dynatsy
Not to say she wasn't above sharing some of the more sensational aspects of the case—and Lord, there were many. But to listen to her podcasts and read her social media posts was to fully understand both the depths of the Murdaugh legacy and the pain of those who fell victim to it.
Without her reporting, maybe we don't end up learning as much about Gloria Satterfield and the way her children were manipulated into filling Murdaugh's coffers. Maybe we never even hear Stephen Smith's name in connection with this whole mess; but without Mandy we certainly don't ever truly appreciate the sheer heartbreak his mother Sandy has endured.
These are all stories that were told because Matney sought them out, filling in the gaps that the national outlets left out with context that showed the true cost of a powerful family left unchecked.
With her new book, Blood On Their Hands: Murder, Corruption, And The Fall Of The Murdaugh Dynasty, Matney is telling the one person's story she hasn't yet told: her own.
"I know when everyone opens a book, they want a different experience, and there are going to be a lot of Murdaugh books. This is more behind the scenes of the podcast and my journey," she said. "Initially I was going to write more of the 'book report' version of this whole thing, but this became more of a memoir because I wanted to make it inspiring."
Wrapped around a framework of the entire saga that unfolded over the last few years, from the death of Stephen Smith to the boat crash that killed Mallory Beach and to today's media circus, is the story of a young journalist from Missouri. As Matney's career takes her to the Lowcountry, from the newsroom at The Island Packet to the online world at Fitsnews, the thread of the Murdaugh family runs throughout, leading to the moment when a "perfect storm" puts her on the front lines of the story of the century.
In a world where journalists seem to be joining milkmen and linotype operators in the graveyard of jobs that don't exist anymore, Matney shows aspiring journos that it is still possible to make a living telling the truth. To those young souls looking to revive this dying industry, Blood on the Hands serves as part true-crime novel and part how-to guide for navigating modern journalism.
Matney and co-author Carolyn Murnick meet in person for the first time.
"It's a testament to what one person can do with good people around them amid a sea of horrible ones," said David Moses, Matney's husband, producer, and No. 1 fan. "There's so much of her life, but at its core it's designed to be an inspiration for young people not to take guff until they find their voice."
As readers follow Matney's journey through journalism, they'll discover the challenges that come with navigating newsroom politics. From her time at The Island Packet to her often-rocky tenure at Fitsnews, Matney paints a warts-and-all picture of the state of journalism.
"I wanted to take the reader on that journey, but I wanted to make sure it wasn't about how people treated me," she said. "It's exploring those challenges in an honest way. That honesty made it hard to do."
Fortunately, she had help. Co-author Carolyn Murnick has already shown she can ground a true-crime story with raw human emotion in her award-winning book The Hot One. Tracing her own investigation into the death of a childhood friend, Murnick's book was named a "Best Book of the Year" by Buzzfeed.
"I developed a fantastic friendship with (Murnick)," Matney said. "We related on a lot of levels, particularly in how we wanted victims to be portrayed."
Over a nearly 17-month writing process, Matney and Murnick came together to envelop the Murdaugh saga in a story of a young journalist discovering her voice, a family that kept an iron grip on those around them, and the crimes that shocked the world.
"Every week when I'd sit down with my co-author, it was like taking an ice cream scoop to my insides. And a lot of times, it felt like I didn't have much left," Matney said. "She made me feel very comfortable, and she helped me process a lot of it."
Matney also found support from established authors who had once been exactly where she is now in their career. Among them was famed journalist Julie K. Brown, who was among the first to break the Jeffrey Epstein story, later recalling the tale in her memoir, Perversion of Justice: The Jeffrey Epstein Story.
"Her advice to me was along the lines of 'Stay the course and don't let anyone push you around," Matney said.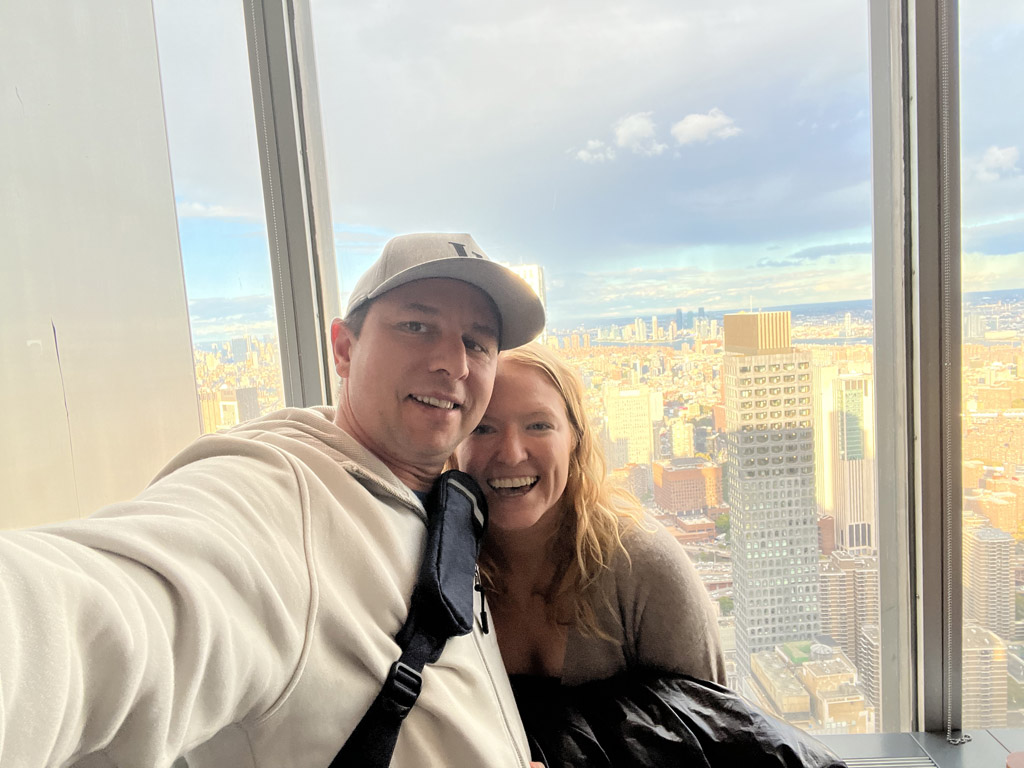 Mandy Matney and her husband, David Moses, in New York City. 
With that support in place, Matney was able to tell her story in Blood on Their Hands, which leads her to perhaps her biggest challenge yet: tackling the world of publishing.
"I'm a different breed of journalist. Marketing and promotion really aren't in my blood. It's not in me to have people write blurbs and promote a book and what not," she said. Thankfully, in his own words, Moses is more than happy to pick up the slack.
"I'm no stranger to promoting someone who, in my opinion, is the best journalist working today," Moses said, proving his flair as a capable hype man.
For those who have been enthralled by Matney's reporting on the Murdaugh family's many scandals, Blood on Their Hands represents a chance to go behind the scenes. For locals, it's a way to discover parts of the story that may hit closer to home than we realize. And for those looking to carry the mission of journalism forward, it's an opportunity to learn from someone who is leading the way.
"Ultimately, this is to inspire other journalists," Matney said. "The overall goal was writing a book I would have wanted to read 10 years ago when I was just starting out."
To order your copy, visit lunasharkmedia.com/book or catch Mandy Matney in person at Barnes and Noble on Hilton Head November 14 at 2 p.m. or at Corner Perk in Bluffton on November 16, time TBA. Tickets: LunaSharkmedia.com.