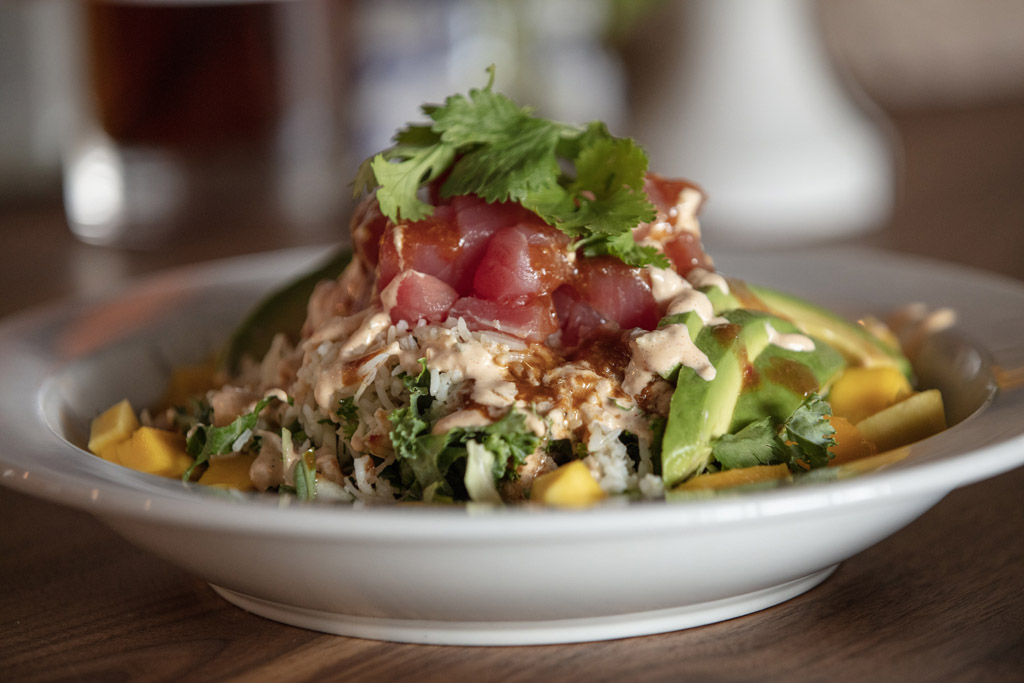 Tuna Poke
Tuna Poke Bowl Kosher wild caught AA raw tuna, avocado, basmati rice, mango, homemade sesame ginger dressing, fresh mint, jalapeno, cabbage, kale, creamy chipotle dressing
There has always been something refreshingly improvisational about Chow Daddy's as a restaurant concept. Like a jazz solo made manifest, Chow Daddy's menu has always managed to surprise and delight, thrilling with new flavors and recipes. Whether it was the house made vanilla rum that helped launch it, the potato chip nachos that the menu briefly flirted with or the inspired creations that dot the burger-and-taco-forward menu, it seems like every visit has brought something new to taste and experience.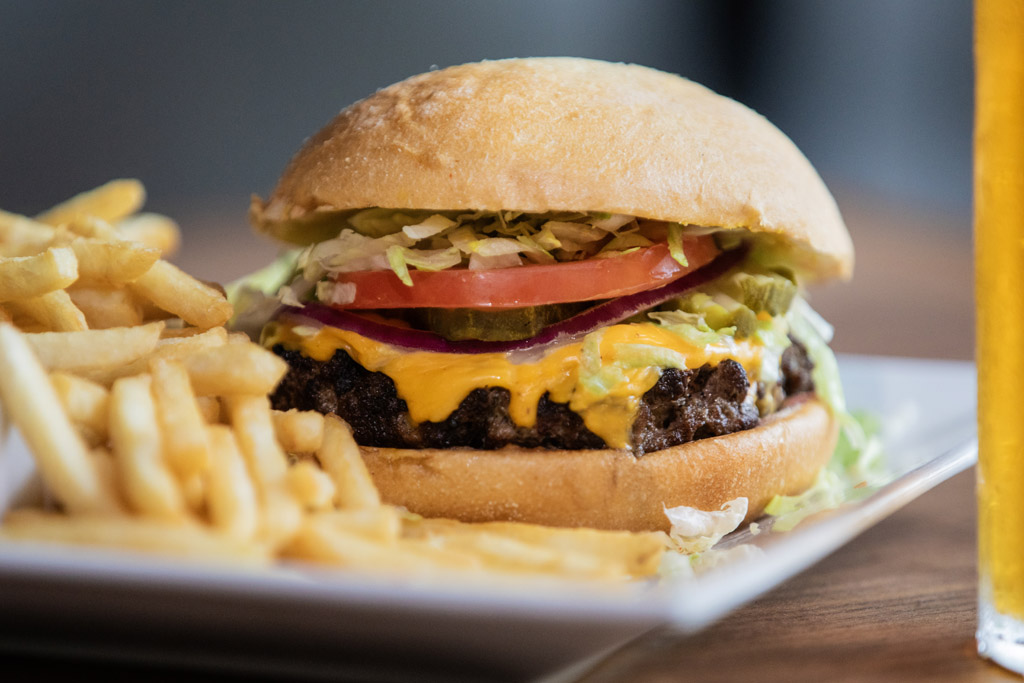 American Burger Brioche, garlic aioli, yellow mustard, american cheese, shredded lettuce, fresh dill pickles, shoestring fries
"Change is good, and we always like to change," said Price Beall, who owns Chow Daddy's along with his wife Karen and operating partners Fernando and Heather Lossada. "We see it just as a way of keeping everything relevant and exciting…. It's easier to leave things the way they are, but it's more fun to change things and stay current."
With their latest move, the only thing that changed at Chow Daddy's is … well, everything. For starters, they've made the move across town from their old Pope Avenue location to a great spot in Sea Pines Center.
"This new location has a little bit more of a modern feel than the old building; it's a little more fun," Price said. "Karen picked out some great fabrics and a new color palate for the new spot. There's nothing wrong with the reclaimed look we'd had, we just felt like it was time to make a little upgrade."
You'll still find the same rustic paneling and Edison bulb aesthetic that has long been the signature look at Chow Daddy's, but with the wood charred black and the colors popping to contrast the deep blues of the furnishings for a sleek modern take on reclaimed chic. But these are just the surface level changes that have created an entirely new experience at the Sea Pines Chow Daddy's. Some of the most exciting changes are happening in the kitchen.
The Bealls didn't have to look far for a new spot for Chow Daddy's, as the new location adjoins—and shares a kitchen with—their other famous restaurant concept, Truffles.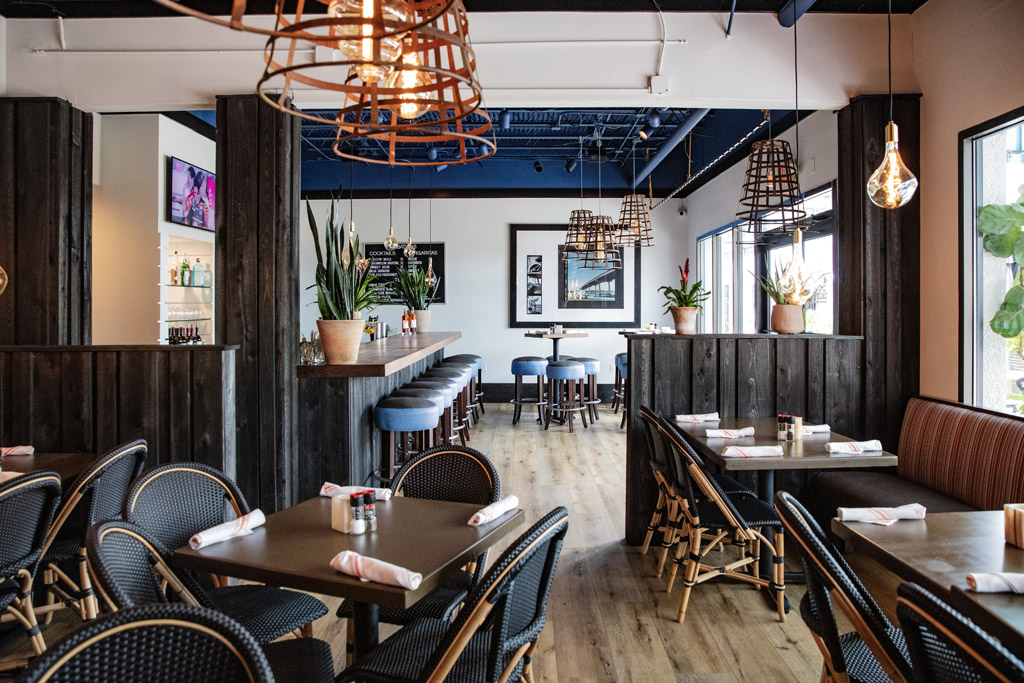 A sleek modern take on reclaimed chic. 
"This spot had been the Truffle's gift market, which we closed during the pandemic," Price said. "We started doing Chow Daddy's pop ups and quickly realized that adding a second cook's line for the restaurant would also help when Truffles gets busy."
Two lines in one kitchen gives the back of house staff at both Truffles and Chow Daddy's a little more room to breathe and more opportunities to deliver on the fresh offerings that both restaurants have become known for. "Both kitchens pull from the same inventory, so we can share prep people; all our employees move across concepts, so they all work together really well," Price said. "We're fortunate to work with so many great people. Plus, it adds a fun element where guests at Truffles can order off the Chow Daddy's menu and vice versa."
Access to two of the island's most diverse and exciting menus in one place? That sounds like a win/win. And a win/win/win if you count the employees at both restaurants that now get a chance to help each other when they're in the weeds.
Obviously, the new location requires guests who aren't Sea Pines residents to pay for a pass. Or it would. "We can call in gate passes for a certain number of guests per year, and if you spend over $100, we'll refund the pass," Price said.
So, you can come for a delicious meal (or two!) at a beautiful new location, and spend the day enjoying the sights of Sea Pines on Chow Daddy's? We have to agree with Price Beall on this one: Change is good.