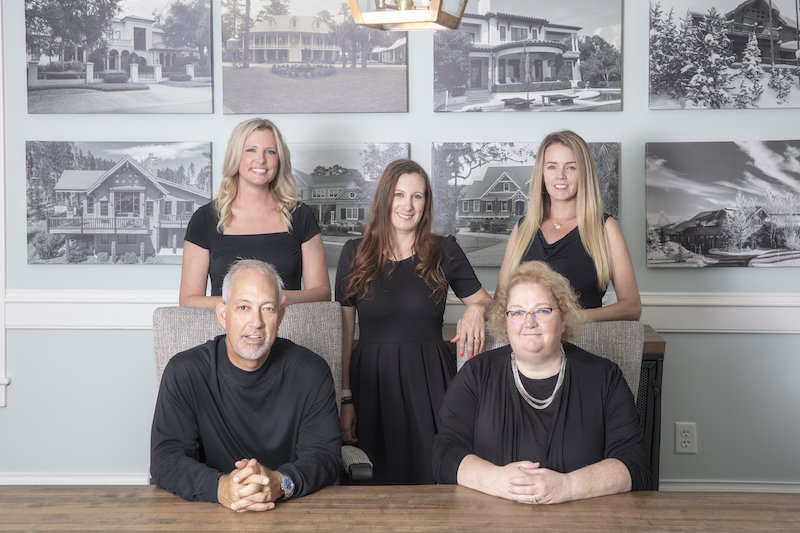 AssuredPartners
1323 May River Rd., Suite 101
Bluffton, SC 29910
(843) 706-2438
National Scope, Personal Focus
To some people, insurance might just be little more than a piece of paper kept in a safe somewhere. But to high-net-worth individuals, those who know that acquiring the good life and protecting the good life are two very different tasks, insurance is crucial—not just being insured, but having the correct insurance.
As an experienced insurance broker with more than 30 years' experience protecting the assets of clients across the country, Robert Kerdasha knows all too well how important it is to find the insurance that works for you. He's seen high-net-worth individuals fail to secure their valuable assets due to ill-fitting coverage and has made it his mission to see these assets protected.
His is a proactive approach, one that has proven successful with more than 1,500 clients from the tranquil Lowcountry of the southeast to the rocky peaks of Big Sky country and everywhere in between. Backing up that approach is a wealth of tools and resources available to him through AssuredPartners.
Having received his Certified Advisor of Personal Insurance (CAPI) designation from the Aresty Institute of Executive Education at the Wharton School of the University of Pennsylvania and Chubb Personal Insurance, Kerdasha is well-versed in the intricacies of insurance. Furthermore, he can leverage three decades worth of industry connections to serve his clients like few others can.
Yet with this national reach comes a truly personal approach, one borne of a personal dedication to protecting each of his clients and their assets.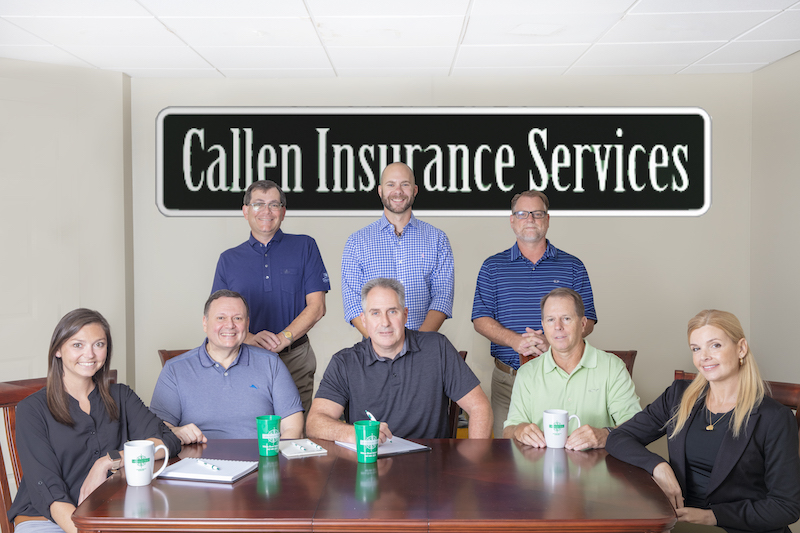 Callen Insurance Services
1036 William Hilton Parkway, Suite A
Hilton Head Island, SC 29928
(843) 681-2221
callenins.com
Coming from a family that owned a large insurance agency, Scott Callen found it natural to continue that legacy on Hilton Head Island when he moved here in 2002. After developing a large client base, he had a vision to start his own agency with experienced people who wanted to provide a level of service that was personal from start to finish. Now entering its eighth year, Callen Insurance Services, has become a full-service agency for insurance including residential and commercial property & casualty, life, health, and annuities.
Callen grew the agency one client and one agent at a time, and Callen Insurance Services now has eight experienced/licensed agents with clients throughout Beaufort County and the upstate.
"We are grateful that our clients not only trust us with their home, auto and flood insurance but many now look to us for health insurance and to insure their businesses," Callen said. "We have assisted many clients with the transition from second-home owner to full-time resident. And with Hilton Head being such a close community, we have been fortunate to interact with our clients on a more personal level through local activities, charities, and town events."
Callen Insurance Services is a fiercely independent agency, working with many carriers to provide a comprehensive approach to your insurance program, while keeping an eye on quality and pricing.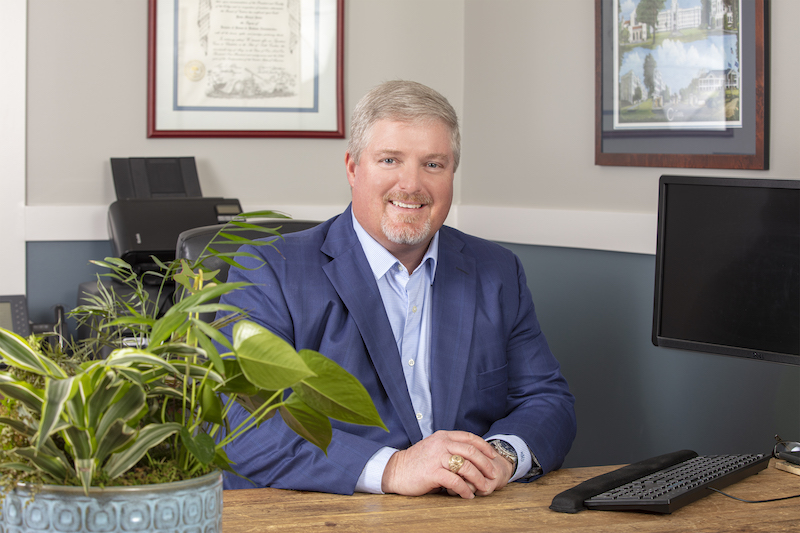 Kevin Sevier
State Farm
Kevin Sevier has been a trusted State Farm® insurance advisor and resident of the Lowcountry since 2008, proudly serving Beaufort and Jasper counties from his location at Buckwalter Place Shopping Center in Bluffton. In establishing long-term relationships with his clients in the community, his mission has been to help people manage the risks of everyday life, recover from the unexpected, and focus on what is important to each family.
Offering the highest levels of customer care, Kevin and his team make themselves available. They ask the important and necessary questions to ensure that you don't have gaps in your coverage. They offer premier policies in auto, home, renters, flood, umbrella and small business insurance to protect your property and liability, working with products such as life, health and disability insurance as well as banking products to help you secure your family's financial future.
During these uncertain and historic times, monitoring and reviewing clients' needs is an essential part of their daily responsibilities. Welcoming one customer at a time, Kevin and his team look forward to the opportunity to establish new relationships by ensuring the highest level of customer care.
State Farm
301 Buckwalter Place Blvd.
Bluffton, SC 29910
(843) 837-2886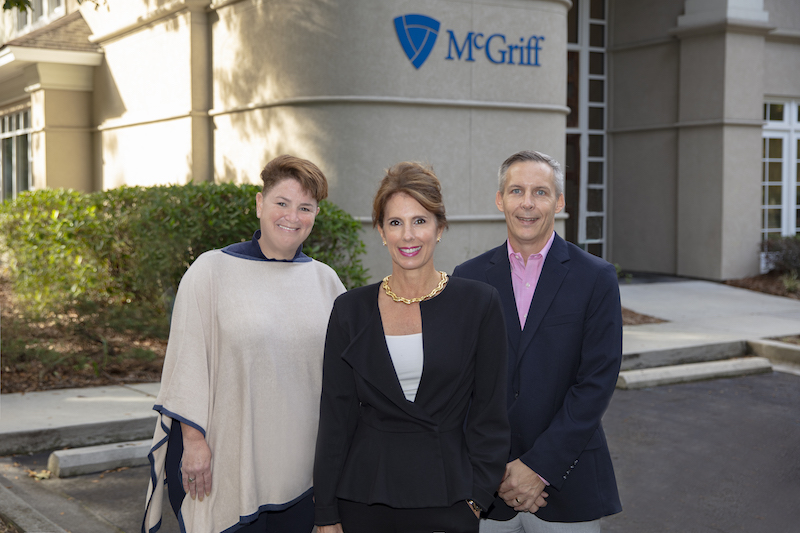 McGriff Insurance Services
Think all benefits advisors are the same? Think again. If you're looking for an experienced partner to provide innovative employee benefit solutions to help you manage costs, mitigate risk, and engage employees, then look to McGriff Insurance Services. Our approach is simple. We listen to your needs, develop recommendations tailored to you, and then execute with precision. We do what we say we'll do every single time. We are passionate about making our clients successful.
McGriff Insurance has been operating in the Lowcountry since 1957 when it is was originally Carswell Insurance. The employee benefit department at McGriff in Hilton Head/Bluffton is represented by Stuart Bedenbaugh, Jessica Weaver and Mary Catherine Moore. All are longtime residents of the Lowcountry and have over 60 years' combined employee benefits experience.
The McGriff team provides a range of services and innovative solutions to help their clients' administrators offer or create a complete, customized employee benefit package.
We at McGriff Insurance Services believe that outstanding insurance is just the start of a great relationship. We view our clients as partners, with a goal of achieving a long-term relationship that allows us to support our client's success through changing times and evolving needs. We listen to you, we pay attention to your priorities, and we focus on the things you value most. We're firmly rooted in the Hilton Head/Bluffton community and our team is proud to join their friends and neighbors in building stronger and more vital communities. We would welcome the chance to work with you!
1 Lafayette Place, 2nd Floor
Hilton Head Island, SC 29928
(843) 815-0522
2 Arley Way, Suite 205
(Westbury Park)
Bluffton, SC 29910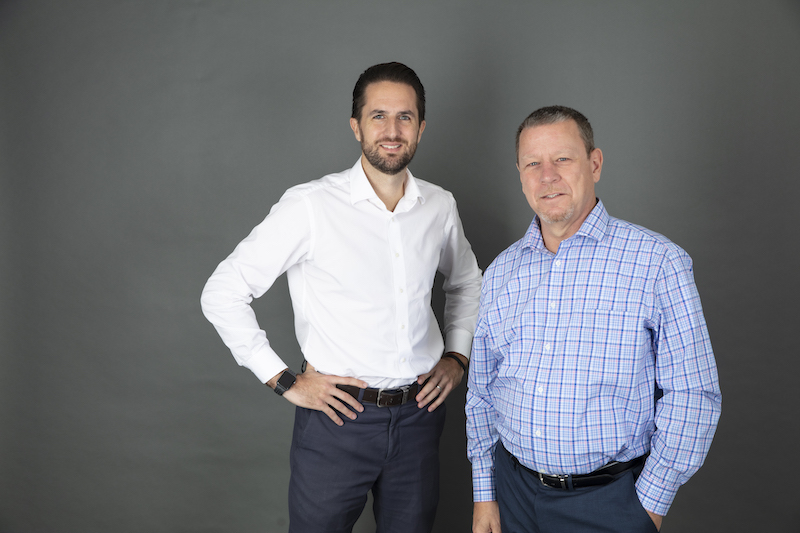 Premier Insurance Advisors
There is one word missing from Premier Insurance Advisors' sign—but please know that it is very much by design. You will not hear the firm referred to anywhere as an insurance "agency," for one simple reason. Insurance agents work for insurance companies. Premier Insurance Advisors does things a little differently.
"We're advisors first. As an agent, you are representing the company," said Brian Knapp, one of the founders of this unique new idea in insurance. "We believe we're the counterpoint."
Part of being that counterpoint lies in being able to offer something most large corporate insurance agencies cannot: truly personalized coverages and services. As a brokerage firm, they enjoy access to hundreds of different products, giving Premier Insurance Advisors the ability to completely tailor coverage to the needs and risks of clients across the Lowcountry, whether personal or business. Informing that personalization is a collective forty-six plus years of experience between the firm's founders, Kevin Regan and Brian Knapp.
The founders strongly believe in one philosophy: "We want to educate the client, so when they walk out of here, they know exactly what they have, what they're protecting and why they're protecting it," Knapp said. "We're not an agency that is going to look at your existing policy and copy that. We're going to look at it, dissect it, find any holes in it, and educate you."
Originally from Long Island, Regan also ran a large agency, but spent enough time in corporate insurance to realize there were limitations on what he was permitted to do for his clients. "One of the driving factors that took us out of the corporate world is that the corporate world does not focus on the client," he said. "They do not want to have that hands-on experience with the client, which we feel is important."
Instead, Regan thrives on the way Premier Insurance Advisors puts an emphasis on direct consultation, where it is not unheard of for one of the founders to lay down complete coverage options and explain each right at a client's kitchen table. "It's the experience like our parents had with their insurance agent where they sat down and talked about things, not just put a piece of paper in front of you," he said.
Knapp has compiled over a decade of experience in commercial lines insurance, something that he believes also sets Premier apart from other insurance options. "You can't be everything to everyone, and you can't be a Jack of all trades and be the best at what you do," he said. "An educated consumer is our best client. What we follow in our practice is to be the best at what you focus on."
Likewise, since combining their experience, insight, and passion for helping clients, the founders of Premier Insurance Advisors have allowed themselves to be the best at what they focus on: delivering a customer-focused experience and personalized insurance with a human touch.
Premier Insurance Advisors is located at 800 Main Street, Suite 201N, Hilton Head Island. For more information, visit premierinshhi.com or call (843) 689-5300.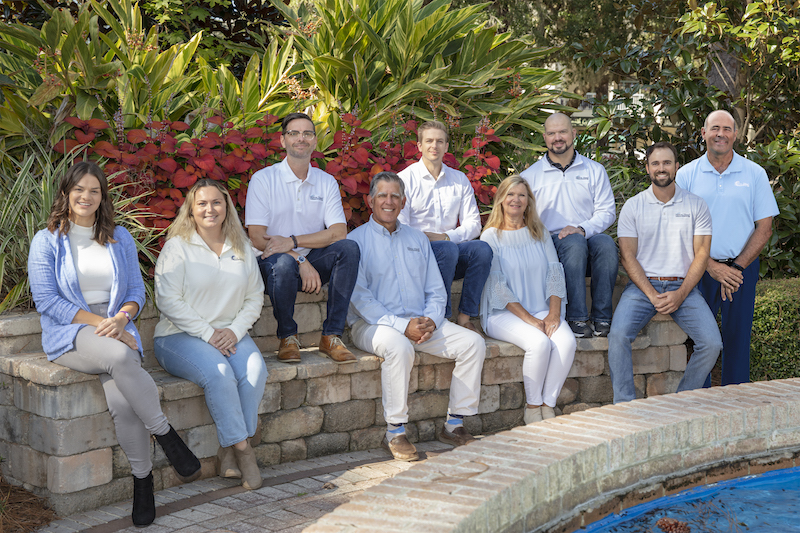 Hilton Head Insurance & Brokerage
Hilton Head Insurance & Brokerage was founded in August of 2014 by Jeff Hedden. In 2015, Jeff met his business partner and co-owner Gary Davis. Six years later, the company has grown to over 3,000 clients and nine employees.
All employees are trained to serve in the business and in the community. We are an old-fashioned business that believes in prompt, honest, and accessible customer service. We are a local independent agency and always will be. That means when you do business with us, we will work to find the right coverage for you, and we will continue to service your account in house. Our company is built on our relationships with our clients as well as other local business owners. We are currently involved in five Business Networking International (BNI) groups in the community and can provide our clients with trusted local business referrals when needed. Please stop by our office or call us at (843) 252-0840 for a free insurance evaluation.
1000 William Hilton Parkway,
Suite J-13
The Village at Wexford
Hilton Head Island, SC 29928
hiltonheadinsuranceandbrokerage.com
(843) 252-0840
Independent Benefit Advisors
Independent Benefit Advisors (IBA) is a family-owned-and-operated independent health insurance agency that was started in North Carolina in 2005. My dad started IBA after working in the insurance industry for over 20 years.
I am Ashley Gasiorowski, and I joined the family business not long after I graduated from college. In 2018, I was given the amazing opportunity to open our South Carolina location. As a family-owned business, we pride ourselves on building long-lasting relationships with our clients. We want to ensure that our customers are treated with the same care and dedication as our loved ones.
Our agency specializes in all lines of health insurance ranging from Medicare, individual and group health benefits. We offer all lines of Medicare including Medicare supplements, prescription drug plans, as well as Medicare Advantage plans. If you need individual health insurance, we can help you with plans on and off the Marketplace, as well as short-term, vision, and dental plans. We also work with all sizes of employers with their employer group benefits, and ancillary lines such as group life, dental, vision, etc.
As your insurance broker, we are your customer service advocate. Our job is to educate and then support your decision and walk you through the steps of enrollment and your customer service needs for the life of your policy. Open Enrollment season is upon us. Our clients are not just a number but a part of our family. Come join our family.
61 Arrow Rd., Suite F
Hilton Head Island, SC 29928
(843) 681-7400
schealthbenefits.com
Kinghorn insurance Agency
At Kinghorn Insurance Agency, our goal is to build relationships based on trust, knowledge, integrity and expertise. We require these traits of our partners and our team.
Kinghorn Insurance has been a trusted South Carolina insurance agency since 1898. Locally owned and operated, Kinghorn Insurance is dedicated to addressing the area's property, casualty, life and health care needs. As an independent agency, we offer professional, personalized help for businesses and homeowners.
Our longevity is the result of being focused on our customers, experience, communication, and trust. We know the Lowcountry, and we understand the coastal needs. The Kinghorn Agency is claims tested, easily accessible, and focused on our customer's needs.
Kinghorn Insurance can help you determine business coverage that is right for you. When considering personal insurance, we understand specific types of home, auto, flood, liability and marine insurance coverage. One of the most important insurance decisions you can make for your family or business is health insurance, and we have some of the area's most knowledgeable and experienced agents who understand how to navigate the ever-changing maze of healthcare options.
We are fortunate to have an experienced and professional staff. Completing tasks properly and keeping our customers informed, and remaining customer-centric have been our guiding principles throughout our history. We are proud of our place in the Hilton Head Island and Bluffton community, and we can think of no finer place to live, work, and play.
Our long-standing, trusted relationships with our carriers enable us to offer competitive products that properly protect our customers. Through these invaluable relationships, Kinghorn Insurance can offer premier policies.
You are always welcome to call or come by to speak with a Kinghorn Insurance agent to learn more about coverage options, to ask questions, to receive and discuss our recommendations, or to get a quote. We would like to have the opportunity to know you. Our quotes are competitive, and you will get our best price the first time.
We have offices that are conveniently located in Bluffton near the post office, and on Hilton Head in Shelter Cove. Our growing company also has offices covering the Pee Dee and Charleston area.
That is why we are insurance at the highest standards.
Bluffton Office:
(843) 837-3911
Hilton Head Island Office:
(843) 686-3911
www.kinghornagency.com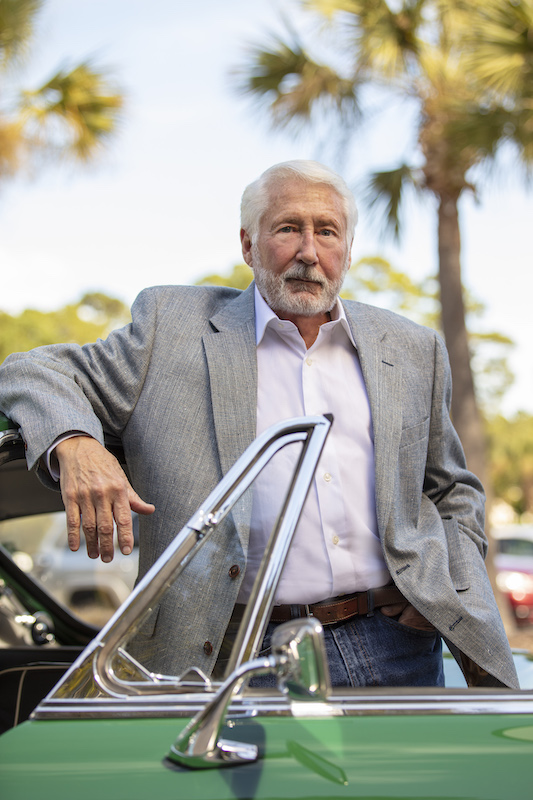 John Mallett . State Farm
John Mallett has long been known and respected as a "good neighbor," working with State Farm since 1971, starting in Newark, Ohio in the regional office. In 1976, he was promoted to the regional office in Jacksonville, Fla. as underwriting superintendent for the Southeastern region. He then became a local agent on Hilton Head Island in 1983. In 2000, he built a new office in Sheridan Park in Bluffton. He is proud of his experienced and knowledgeable staff, most of whom have been with him for more than 20 years.
His office provides auto, home, renters and life insurance. "We specialize in reviewing clients' insurance programs and providing personalized solutions," he said. "We feel our role in being a good neighbor means providing service that is prompt, accurate, friendly and cost effective.
15 Mallett Way
Bluffton, SC 29910
(843) 815-4888
johnmallett.com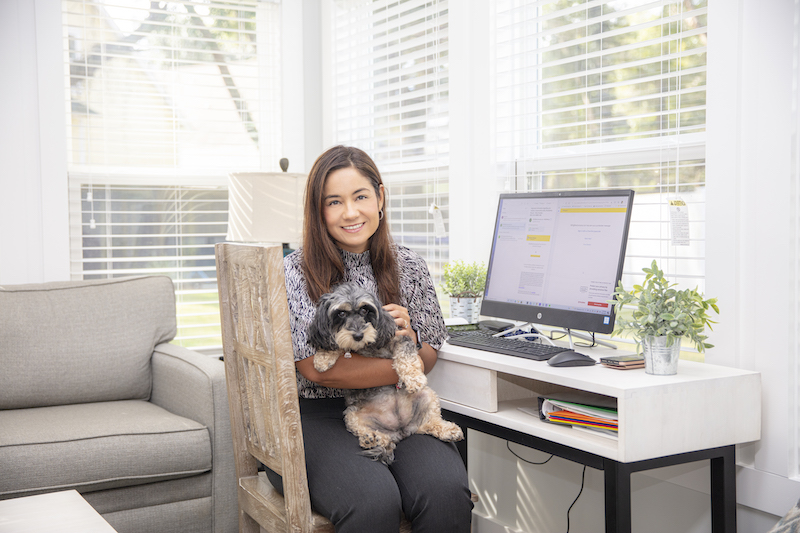 Conquest Insurance Agency
Founded in 2007 by Liz Castrillon and Javier Restrepo, Conquest Insurance is a Colombian American family owned insurance brokerage that has been a trusted member of the Lowcountry for more than fifteen years. The company is locally owned and operated, there are offices in Pooler, GA, Hilton Head Island, Ridgeland and Bluffton, SC.
At Conquest, earning the trust and loyalty of our customers is of utmost importance. Our professional and experienced staff constantly go above and beyond to ensure our clients have reliable insurance coverage for property and casualty in personal and commercial lines. For us, the welfare of our employees and clients should be the result of our strong sense of work ethic and the mutual help and solidarity we constantly strive for.
Our mission is to build trust, impact lives, and protect. At Conquest, we build trust so customers can rely on us with confidence. We understand that insurance should not be an expense but rather an investment, so building loyalty with our clients is paramount.
Additionally, making a difference and impacting the lives of our clients is what we constantly strive for. Lastly, we want to make sure you are protected and covered. Life is filled with unexpected challenges, and having quality insurance coverage can benefit you and your loved ones as well as your employees.
Above all, our vision is to be the best insurance agency throughout the East Coast while being a tech-savvy business and providing excellent service, quality insurance, and a client-first experience.
Liz Castrillon and Javier Restrepo
Hilton Head Island, SC
(843) 342-7664
Bluffton, SC
(843) 815-6111
Ridgeland, SC
(843) 645-0770
Pooler, GA
(912) 330-1303
conquestins.com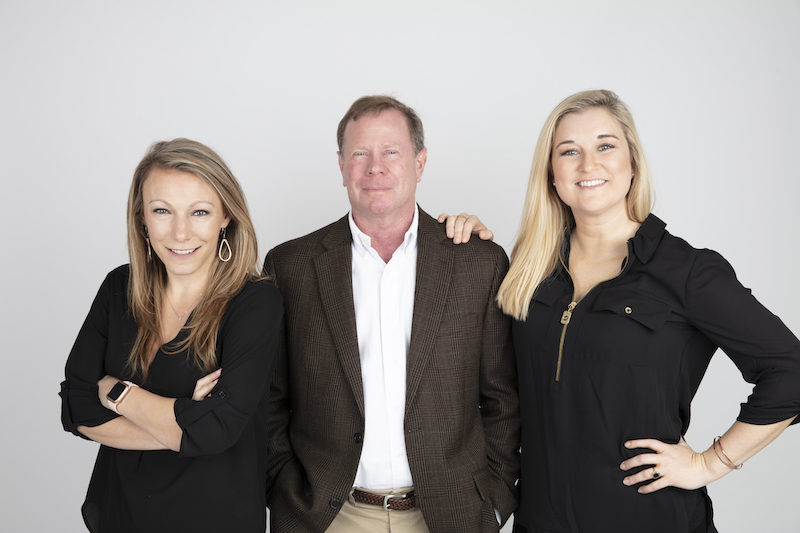 Seacoast Insurance
Seacoast Insurance has been insuring the families and businesses on Hilton Head Island and in Bluffton since 1981. With many top-rated insurance companies, Seacoast Insurance has a long history of providing essential insurance coverage at competitive prices.
Seacoast believes it's important to give back to the community we call home and support local businesses and organizations as well as many charities including Island Rec Center, Hilton Head Humane Association, and Hilton Head Choral Society.
There are many people to thank, including our outstanding employees for our longevity and success, but none more important than our wonderful clients, whom we cannot thank enough!
Please visit us at www.seacoastinsurance.com or on Facebook & Instagram, stop in our office or call us. We would love to help you with your personal or business insurance needs.
88A Main Street
Hilton Head Island, SC 29926
(843) 681-4340
seacoastinsurance.com