Forsythe Jewelers has been delighting customers with exceptional jewelry since 1980. Their dedication to superior quality and personal service has made them a beloved institution on Hilton Head Island. With the holidays approaching, mark your calendar for November 9 and November 30 for two Forsythe luxury brand events you won't want to miss.
Kicking off the month, join the Forsythe team for the Gabriel & Co. Bujukan Bracelet Bar event, November 9 from 11 a.m. to 7 p.m., featuring the designs of Dominick Gabriel, co-founder and designer of Gabriel & Co., who—along with his brother Jack—established their company in 1989. Their journey from humble beginnings to revered global brand reflects a relentless pursuit of perfection and a passion for the art of fine jewelry making.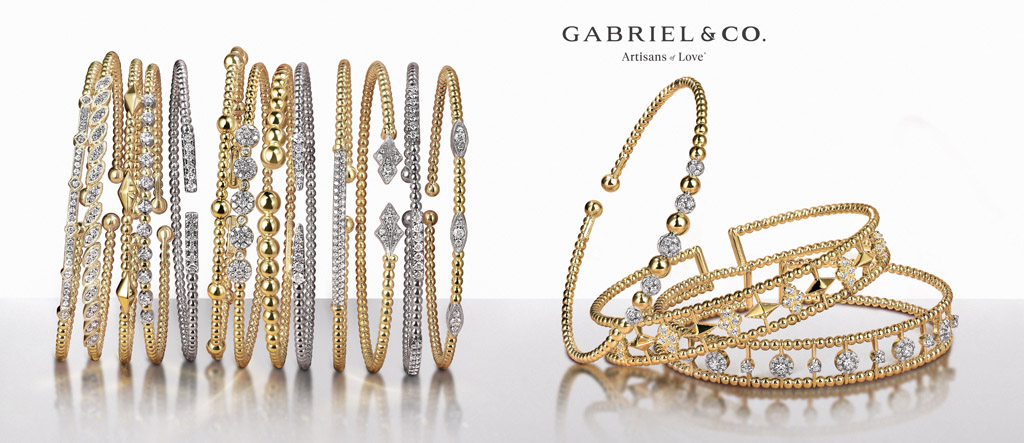 Gabriel & Co. Bujukan Bracelet Bar EventNovember 9, 11 a.m. to 7 p.m. Meet Dominick Gabriel and shop over 100 Bujukan Bracelets. Gift with purchase.
At the event, guests will enjoy a golden opportunity to meet Dominick and to be enchanted by over 100 beautiful Bujukan bracelets, extending Forsythe Jewelers' collection and showcasing the delicate artistry for which Gabriel & Co. is known.
"The Bujukan collection draws inspiration from the Balinese act of persuasion, expressed through a subtle wink, a gentle touch, or a whispered word," Dominick said. "This gentle art of persuasion is mirrored in the delicate designs of the collection, featuring arcs of gold spheres and clusters of diamonds. These elements encapsulate a sense of subtle allure and sophistication, blending timeless elegance and contemporary styles."
On Nov. 30, from 10 a.m. to 5:30 p.m., Forsythe Jewelers is featuring the designs of JB Star, a jewelry designer known for exquisite diamond rings, colored-stone rings, diamond bands, and necklaces.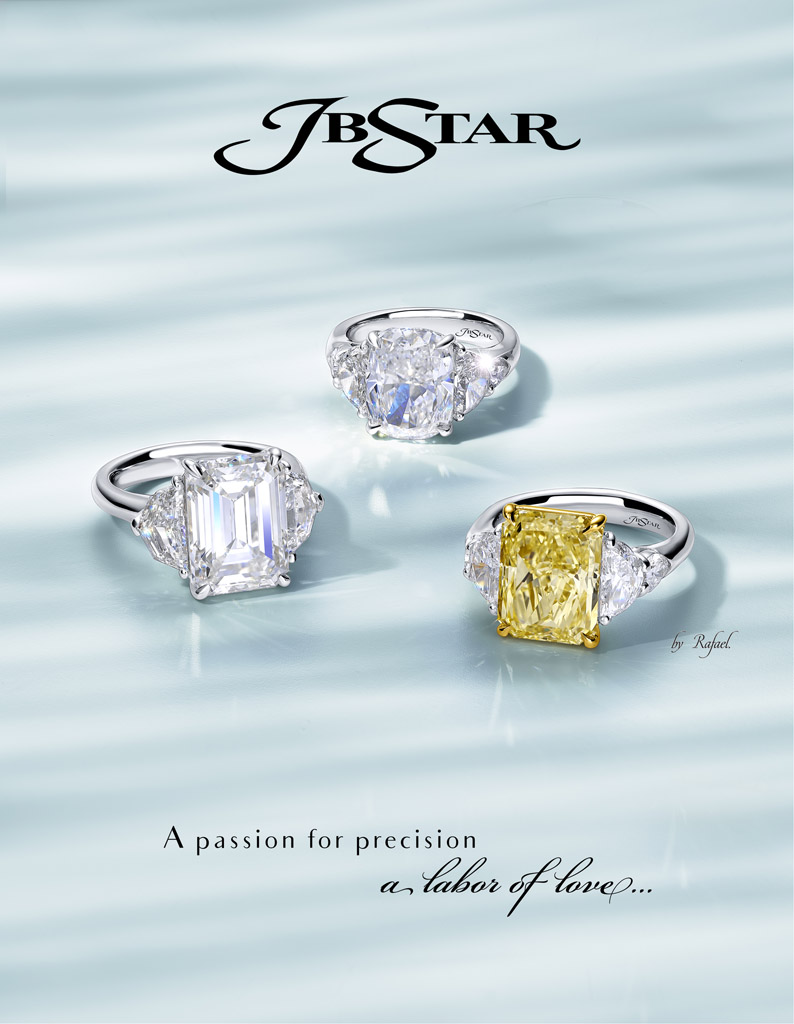 JB Star Trunk Show November 30, 10 a.m. to 5:30 p.m. Shop exquisite diamond rings! Gift with purchase.
"We provide the highest quality of service and jewelry to our customers," said JB Star founder Rafael Fouzailoff. "Every JB Star piece is handcrafted, and every piece is treated with the utmost care. Our partnership is as cherished as the jewelry we create."
Established in New York City, JB Star jewelry is meticulously designed and handcrafted by some of the finest artisans in America, using the latest finishing technology. The highest quality is ensured when each individual piece is carefully inspected and analyzed, then signed and numbered for authenticity.
Forsythe Jewelers' owners Andrea and Ray Bragg invite you to attend these events by brand partners Gabriel & Co. and JB Star and experience firsthand the brilliantly curated pieces to celebrate life's moments, to express your unique style, and to be cherished forever. Guests will be treated to a gift with any Gabriel & Co. or JB Star purchase made during the event.  
Forsythe Jewelers is located in The Shops at Sea Pines Center, 71 Lighthouse Road, Hilton Head Island. Sea Pines Resort gate fees will be reimbursed at the event. For more information, call (843) 671-7070 or visit ForsytheHHI.com.