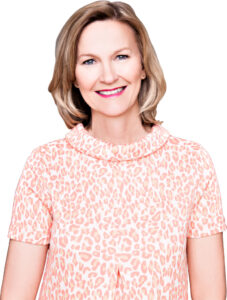 Bluffton Mayor Lisa Sulka
Calhoun Street Regional Dock Dedicated to Representative Herbkersman
Tuesday, July 25 was a beautiful morning, and at 8:30 a.m., it looked like a party at the end of Calhoun Street. Family, friends, and colleagues of South Carolina Rep. William G. "Bill" Herbkersman gathered at the Calhoun Street Regional Dock to say thanks for his efforts garnering state funds to help support the $1.2 million dollar project to enhance the public's access to the May River.
Town leaders installed a sign at the entrance of the dock which reads: Dedicated to S.C. Rep. William G. "Bill" Herbkersman with gratitude for his decades of public service. Herbkersman was instrumental securing funding which helped build this dock, preserve Bluffton's "State of Mind" and welcome the public to the May River for years to come.
The renovated dock was opened to the public December 2020. Herbkersman was instrumental in securing $800,000 from two state grants that assisted in the construction of the public dock and the new viewing access of the May River. The South Carolina Parks, Recreation and Tourism Parks Revitalization Fund contributed $500,000 in December 2016 for dock expansion. The same fund also contributed an additional $300,000 to the project for a boardwalk, bulkhead, and pathways for the dock in 2018. The $800,000 in state funding was a significant portion of the total funding for this project. The dedication recognizes not only Herbkersman's assistance on this project, but also his service and dedication to Bluffton.
The dock has been a part of Bluffton's history since the 1800s, and throughout the partnerships with Herbkersman and our state leaders, this dock remains an operational landmark of our town, ready for the next 100 years.
Herbkersman has represented Beaufort County in the South Carolina House of Representatives since 2003. He currently serves as the vice chair of the Ways and Means Committee, and chair of the Health and Human Services Subcommittee. On behalf of Bluffton Town Council, I am grateful for his service to Bluffton.
For more on any of our capital projects, please visit our townofblufftonsc.gov website and scroll down to map gallery. There you will find many maps including the Capital projects dashboard as well as very interesting map called permit finder. This shows all active building permits that are issued in our town.