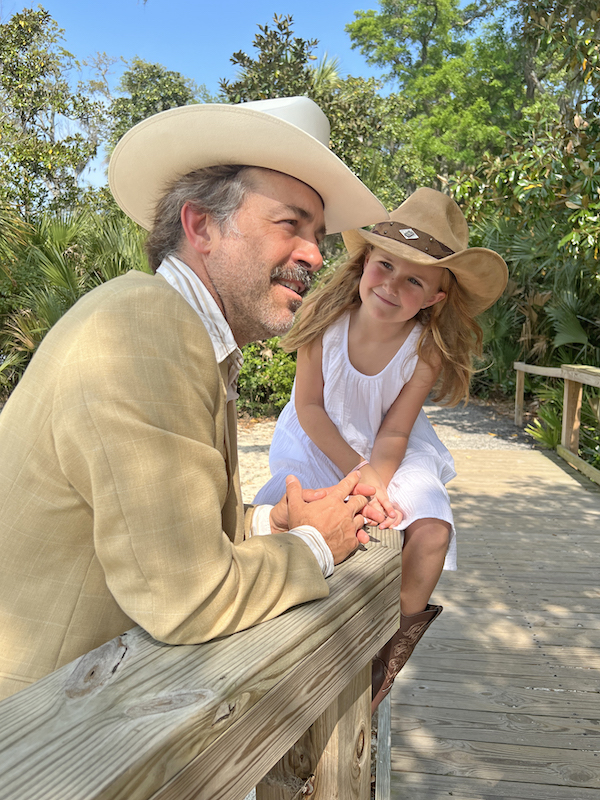 There are certain expectations that come with fatherhood. There are the mundane ones: when a drain needs snaked, you're going to be the one to do it; when the grass gets too long, you're going to mow it; when an argument between kids needs to be settled, you'll be the one to tell the kids to ask their mother.
But then there are the privileges. As a father, you get to control the remote control. You get to drive the car. You get to escape the craziness of it all for extended bathroom breaks.
Somewhere in between expectation and privilege is the delightful paternal obligation to threaten boyfriends. Sure, it's partly about keeping your little girl safe. But it's also about putting the fear of God in some little snot-nose punk.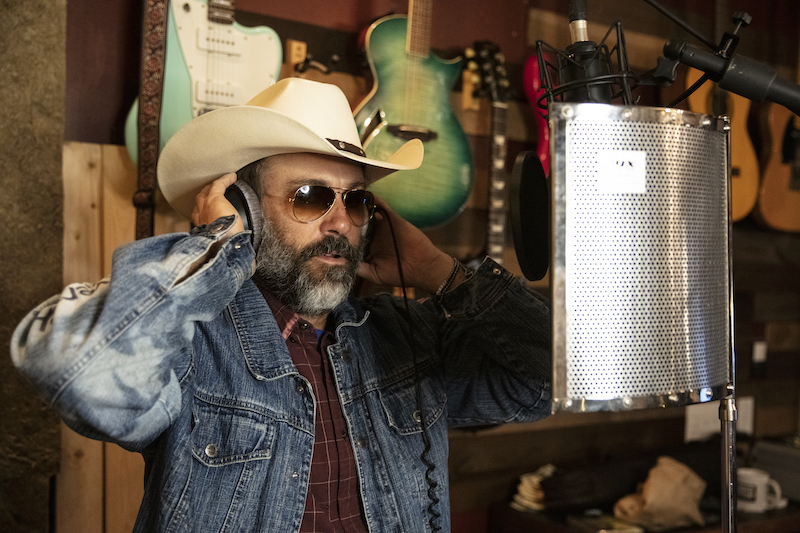 To those dads nodding your head in agreement, Jevon Daly has your anthem. It's called "You Kiss My Daughter," and it's having a bit of a moment right now as it is both being re-recorded and immortalized in a music video.
"It was an easy one to write," Daly said. "I like a lot of the simple subjects that are kind of obvious. Someone once said there are only seven jokes, but there are a billion ways to tell them."
For Daly, it's a chance to shock an audience with a joke that treads the line between silly and subversive. "It's just one of those songs that I know people are going to laugh at and then look at their daughters if they have daughters."
Of course, the silly side of it comes when you hear the nature of his threat. "You kiss my daughter," the song goes, "I'm gonna kiss you."
"It's sort of poking fun at some of these macho-man kind of things that I think are silly," Daly said. "I mean, I'm as toxic as it gets sometimes. I do the stupid yelling and puffing my chest out thing; we all do it."
Breathing new life into this song for the new video meant a completely new recording. And while the original release featured Daly harmonizing with himself over a stripped-down acoustic track, the new version is a boot-scootin' electric country free-for-all helmed by producer Kyle Wareham.
"I love working with Jevon," Wareham said. "He hit me up because he wanted this to have more of a modern country rock kind of feel. It was almost a slow, pretty ballad, which did make sense for the material. It had to have some kind of a fun, not-too-serious vibe to it."
And to go along with that fun, not-so-serious vibe comes a fun, not-at-all-serious music video.
"In a perfect world, I'd do a video for every one of my songs," Daly said. "Every time we do something as this Maggie/Jevon/Hunter team, we think we kill it, then six months later we say we're so much better at that."
To round out the usual cast of C2 characters, the team enlisted a few special guest stars to play both the daughter and the degenerate boyfriend.
Ellie Lentz got the gig as the music video's titular daughter, oddly enough, after falling asleep at one of Daly's shows at Captain Woody's. "She came into Woody's with her mom and fell asleep at the table. It was just riveting. I said to myself, 'This girl has got it.' She actually believed she was asleep, I think."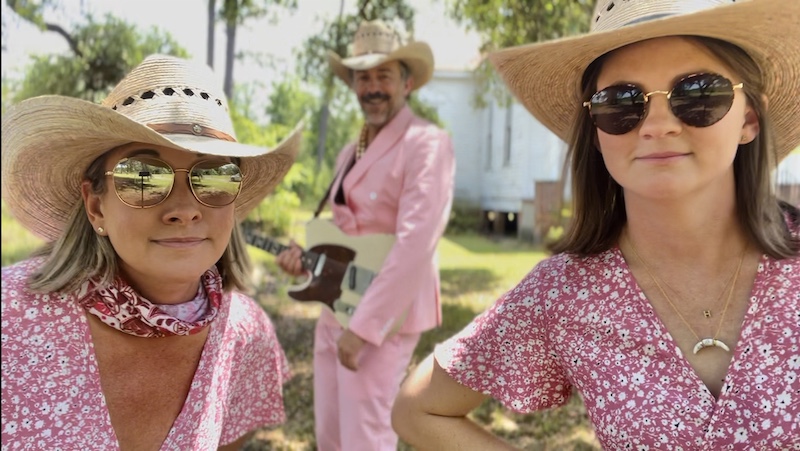 It's a classic Jevon Daly story; one you nod in agreement with before thinking to yourself, wait, what?
And for the boyfriend, it was a simple matter of finding someone who looked the part and could have fun with it. Groove Town Assault drummer Dallas Ackerman checked those boxes.
"It's because I look like a degenerate," Ackerman said. "He wanted someone to not look like the kid you want dating your daughter. I just said, 'Makes sense to me.'"
This being Ackerman's first foray into acting, it begs the question if he'll continue as a thespian. "It was nice to be asked, but no."
One standout star of the music video is the precocious Palmer Crouch, who plays the younger version of the daughter in flashback scenes that show her giggling, dancing, and playing with her on-screen dad. As an actress, she's already learned the most important lesson: negotiate your pay up front. For her work in the video, she was paid one golden delicious chicken nugget, declaring it "yummy."