Dan Guerrini, Thomas M. Dowling CFA, CFP®, CIMA®, Brandon B. Witt CFP®
Alliance Global Partners
We are a financial planning firm, and what we are known for is helping successful business owners and families find simplicity in their financial lives. Creating this simplicity allows for what we call "the ripple effect," as these families are then able to focus on the things that are important to them, such as making a big impact in the lives of the ones they love and the causes they care about while growing their business even further.
Most successful business owners and their families face the challenge of managing complexity due to their success. A family office was created out of this because a coordinated effort by a team of specialists was needed to help ensure the family was making good decisions with their wealth. We use the same concept that these ultra-wealthy families use, and we call it a virtual family office. We surround ourselves with the best minds to provide you the same advantage the ultra-wealthy have enjoyed.
An entrepreneur's complexities require solutions to help provide much-needed clarity. The solutions must coordinate all the moving parts to ensure they are working together. We work as a team with a select group of successful business owners and their families to help them make good decisions with their wealth by utilizing our distinct Fuse Wealth Management Process. Our process incorporates our unique investment consulting services, while taking it further by applying advanced planning techniques to fuse or combine all the aspects of your wealth into a cohesive process.
Village at Wexford
1000 William Hilton Pkwy, Suite C5
Hilton Head, Island, SC 29928
(843) 715-2239
allianceglobalplanning.com
---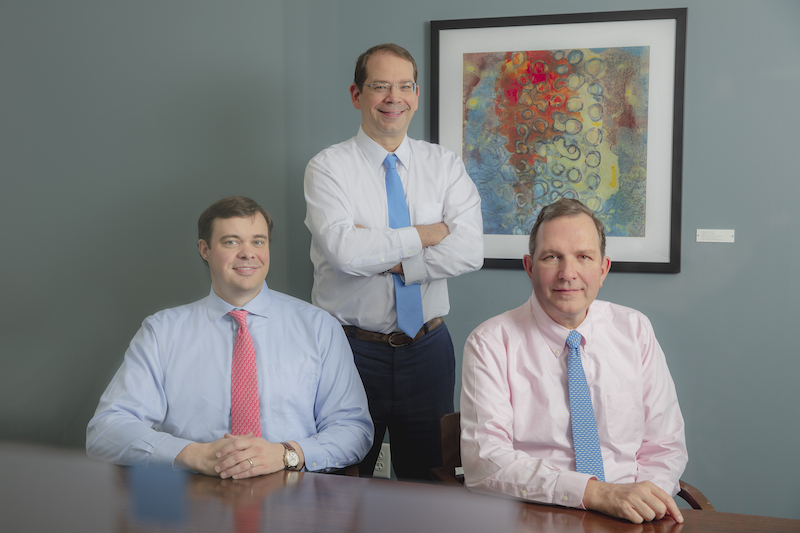 Charles Schwab
Ben Witcher, Hampton Long, & Fred Gaskin
Inviting Local Investors to Take Ownership of Their Financial Futures
Charles Schwab believes investing for the future is one of the most important things people can do for themselves and their families. By providing full-service brokerage services, the Charles Schwab Independent Branch in Bluffton offers investors local access to a range of investing expertise, wealth management options, and personal finance guidance and advice.
The Bluffton branch is led by Branch Leader Fred Gaskin, a financial services professional with more than 35 years of experience in investment management. Prior to joining Schwab, Fred advised clients at JP Morgan Asset Management and managed portfolios for institutions and High-Net-Worth investors at BlackRock, Deutsche Asset Management, and U.S. Trust.
The Bluffton branch has been open for three years and has developed a strong following by providing clients excellent service and investment solutions, while helping clients focus on the important things in life. Joining Fred in the office are Ben Witcher and Hampton Long. Ben, who just moved his young family from Savannah, has built his career by working with clients to improve their financial futures and helping them better understand their options. Hampton joined the team last year and brings a wide and diverse background, an approachable manner, and a thoughtful process to tailor investment solutions for individuals, families, and small businesses.
Together, the team works to provide value to clients through strong relationships, excellent service, and a focus on helping clients pursue their goals and objectives.
"Through my conversations with clients, I've seen firsthand how important it is for people to have local access to investing help and guidance that makes sense for their specific financial goals," Gaskin said. "Since its founding, Schwab has been an advocate for the individual investor, and we're proud to be the face of Schwab in Bluffton and the surrounding communities."
0922-2GN6
Belfair Towne Village
67 Towne Drive
Bluffton, SC 29910
(843) 473-3620
---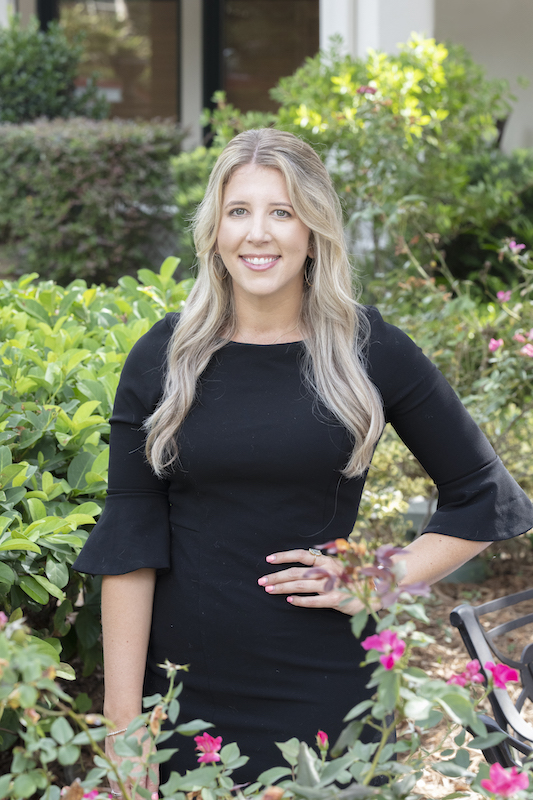 Jessica Baker
Hilton Head Insurance and Brokerage
Hilton Head Insurance and Brokerage has served the Lowcountry area for over eight years as a full-service independent insurance agency. They pride themselves on being an old-fashioned business that builds long-lasting relationships with their clients and the local community. They currently offer home, auto, business, flood, and boat insurance and are pleased to announce their new Wealth Management division.
Jessica Baker, the most recent addition to their team, will be leading and developing this new division. Baker relocated to the Bluffton area from Atlanta, where she worked for one of the top boutique private wealth management firms in the city. There, she worked her way up from handling operations to financial planning and managing client accounts.
Jessica transitioned to Bluffton after managing several media projects, including a financial radio show on Atlanta's top new station and various financial segments on CBS and Good Morning America.
"I am thrilled to align myself with a company that places integrity, honesty, and ethics before anything else. I look forward to building relationships with families in the Lowcountry area as I partner with them to help them achieve their long-term financial goals." Baker said.
Hilton Head Insurance and Brokerage is excited to launch this new division by offering principle-protected investments/insurance products, income-generating products, and enhancements in their life insurance offerings. They are eager to continue to grow and expand their offerings to serve their clients better.
The Village at Wexford
1000 William Hilton Parkway, Suite J
Hilton Head Island, SC 29928
(843) 252-0840
hiltonheadinsuranceandbrokerage.com
---
Brendan Downey
KickFees
Originally hailing from Buffalo, New York, Brendan Downey knew from an early age that his future lay in finances. The son of a successful banker, he made his way to the Lowcountry in 2003 and began following in his father's footsteps with a financial career at Bank of America.
Before long, however, Downey felt an opportunity existed in credit card processing. The first inklings of what would become KickFees were born then, with a radical notion that would turn processing upside down.
Essentially, KickFees carries over the standard credit card processing fee for businesses, allowing them to increase profits. With the costs associated passed on to the consumer, this groundbreaking model gives every business from a small mom-and-pop shop to major restaurant chains an avenue to invest in their own business. And from this small corner of the South, Downey has seen KickFees grow to help businesses around the world.
Beyond the KickFees program, Downey also offers regular credit card processing as well as ATMs through a strategic partnership. "I bring more to your business than just a credit card machine or a point of sale," he said. Essentially, he sells a quick and easy way to boost a business' bottom line.
When he's not rethinking the world of credit card processing, Downey continues supporting area nonprofits including Hospice Care of the Lowcountry, The First Tee, Special Olympics and Bluffton Self Help.
(843) 505-1590
kickfees.com