If you're in the market for skincare spas, the options abound. However, contrary to what you may think, one size does not fit all. Your skin is as distinctive and exceptional as you are, so finding the right esthetician to treat you is so important. Providing personalized, individualized, and custom skin care is the goal at Bella Santé Esthetics, located at 29 Plantation Park Dr., Suite 204 in Bluffton.
Bella Santé Esthetics is a unique and locally owned modern corrective skincare and acne clinic whose owner, Kennedy Geyer, takes pride in not only healing your skin but feeding your soul. "We are dedicated to making each experience client-driven and client-customized by giving your skin exactly what it needs," she said.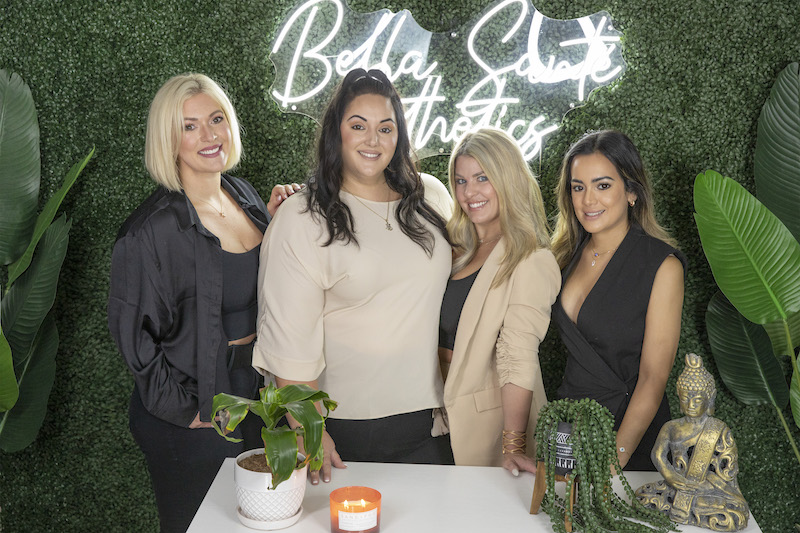 The Bella Sante Team (from left to right): Katie Collins L.E., Lee Anne Marconi L.E., Kennedy Geyer L.E., and Priscilla Sanchez-Rubio
A dualistic approach—holistic and clinical—is what sets Bella Santé apart. Clients love the carefully curated pharmaceutical grade performance products utilized alongside beautifully formulated homeopathic remedies. Geyer passionately believes that change is made when both are incorporated side by side. "There is a place for both," she said, "and when the two are married, the results are incredible."
Geyer started her business when she moved to the Lowcountry from Indianapolis with a focus on corrective skincare, such as acne, pre- and post-menopausal skin, and anti-aging. Many of her clients struggle with acne, including the physical and emotional pain that comes with it.
"From the moment you come in, we care and are committed to your progress," Geyer said. "Our clients are like family. They are very loyal and come from all over the country to Bella Santé Esthetics because we deliver results. We take on the worst-case acne cases that most others can't correct, and we change their skin and, most importantly, change their lives."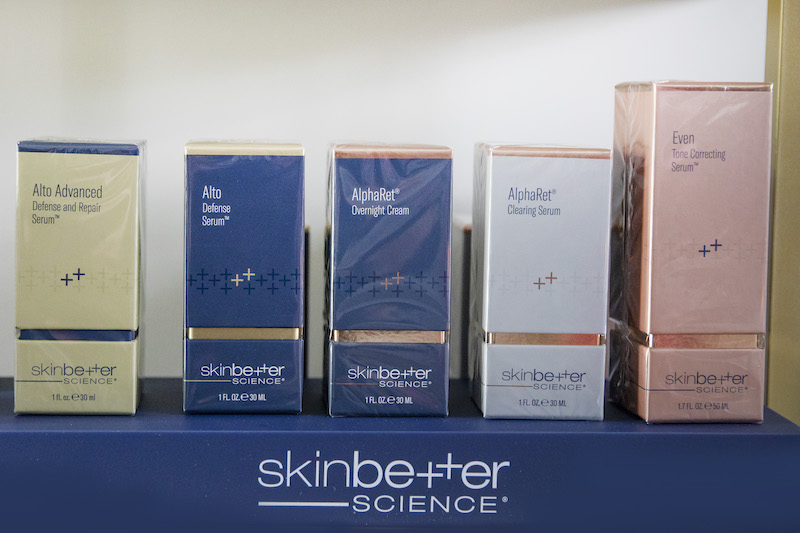 In fact, each of the four estheticians who work for Geyer were initially clients who came in for acne treatments. They were so inspired and empowered by the results they experienced that Geyer helped each obtain their esthetician licenses and made them a part of the BSE family. Now they collaborate as a team to identify each client's root cause of acne and then offer ongoing support to help them control and manage their skin.
A new patient coming in for their consultation will first learn that acne is a common disorder and that the Bella Santé approach consists of both internal and external, which fosters long-lasting results.
"Internally, we try to identify anything in their diet and lifestyle that might be a trigger," Geyer said.
"For example, we might discover they eat too much dairy, gluten, soy, or peanuts. Then we discuss their lifestyle and ask things like 'Do you drink a lot of alcohol? Do you exercise? Do you spend a lot of time in the sun or heat?'"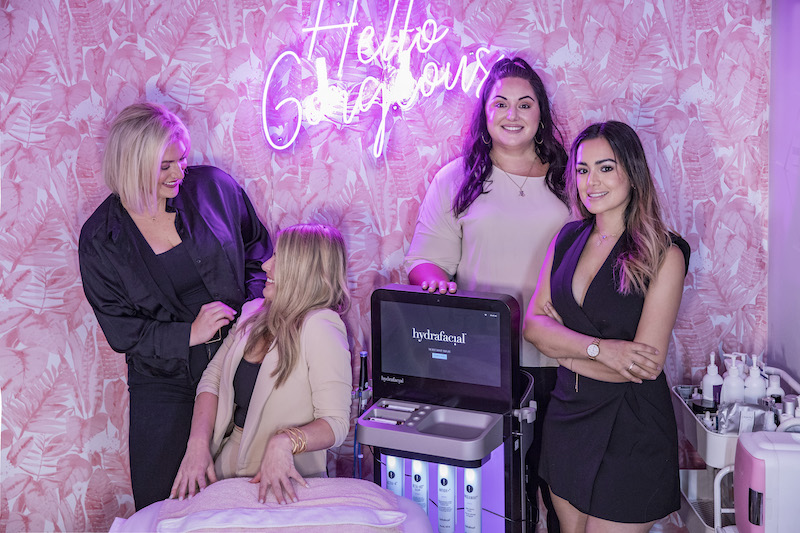 Such questions allow Geyer and her team to identify the source of the acne—for example, fungal acne, which is caused by an overgrowth of yeast on the skin and can be caused by heat and humidity. Then once the source is identified, the client receives advice on homecare products combined with customized facials treatments, specific to each individual, depending on what their skin needs that day.
"Just using a topical or clinical approach is like simply putting on a band aid," Geyer said. "If, on the other hand, you pair that with a holistic approach, then results last longer. We inform our clients of what products they can use at home; we make it easy for them to understand what type of acne they are experiencing, and we teach them how to best control it."
Geyer and her staff are triple-certified acne specialists who never intend to stop learning. They know that something new and innovative is always on the horizon in skincare. The team recently attended a three-day convention in Las Vegas where they learned in depth about skin disorders and treatments.
One innovative treatment method available at Bella Santé is the use of light therapy. Visible light devices that kill bacteria on the skin have been used as acne treatment for the past 20 years. There are two main kinds of visible light therapy: blue light and red light. Each has a specific use, and, while they both help acne, each has different benefits.
Blue light therapy is used to address acne breakouts. The wavelength of blue light has an antimicrobial effect, allowing it to kill several types of p-acne bacteria that can collect in pores and oil glands and cause breakouts.
Red light therapy doesn't have the same antibacterial effects of blue light therapy, but it can promote healing and has incredible anti-inflammatory capabilities. Red light therapy works deep below the surface of your skin to help soothe and repair tissue. If your acne is caused by a chronic skin condition, red light therapy might be the choice for you.
Anti-aging is another specialty at Bella Santé. The Hydrafacial® is a client favorite. This treatment brightens, hydrates, and plumps the skin's surface to create a dewy complexion while gently improving skin texture.
"We didn't want the basic Hydrafacial, so we created a 90-minute red carpet version," said Geyer said. "It's a seven-in-one treatment that will exfoliate, extract impurities, and infuse serums. It ends with a revitalizing dose of a customized booster, LED light therapy, and sculpting Lymphatic facial massage."
Geyer includes a Sculpting Lymphatic Facial Massage in every facial because of its extreme value to skin health. With this treatment, the esthetician manually massages the face to drain excess fluid from targeted areas in the face and neck, such as under the eyes or at the jawline, creating the most incredible contoured shape and glow. Also included in every facial is cryotherapy, which calms any inflammation after a peel or extractions.
Bella Santé also offers waxing, brow laminations, and lash lift and tint and pharmaceutical grade product lines including Skin Better, Lira Clinical, Glymed Plus, iS Clinical, Face Reality, and Colorescience.
For more information or to schedule an appointment, visit bellasanteesthetics.com or call (843) 384-8842.