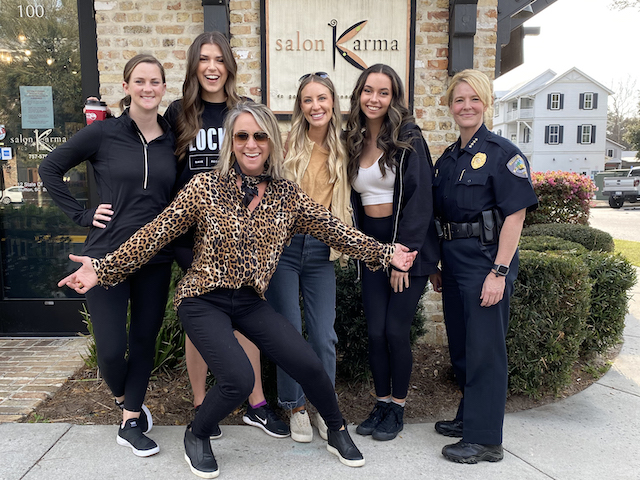 Last month, as the C2 crew was leaving Salon Karma to embark on a fun-filled day of shooting fashion for local boutiques, we paused to have someone take our group photo. At that moment, a pretty blonde woman in uniform strolled up to say hello and asked what we were doing. We introduced ourselves and chatted for a moment, pulling her into our group shot. Turns out, that pretty blonde woman was Bluffton's new police chief, just strolling through Old Town, keeping an eye on things and being friendly. She made such a positive impression on me in that moment that I made a mental note to find a way to feature her in a future issue.
Fast forward to now, and I am thrilled to feature Stephenie Price, Bluffton's first female police chief, on the cover of CB2's Law & Order issue. Read all about how she landed in the Lowcountry and what her main priorities are on page 32.
Chief Price is not the only one featured in this issue, however. We interviewed six locals in law enforcement and asked them everything from their favorite song to what they wish the public knew more about when it comes to their position in our community.
Be sure to check out that spread on page 25. It was great to reconnect with Liz Farrell (writer extraordinaire, formerly of The Island Packet) and Detective Bob Bromage as we photographed some of Bluffton and Beaufort County's finest around Shelter Cove Harbour & Marina and Old Town.
We also have a rather substantial section in this issue relegated to the home. Cheryl Alexander writes about what's hot in kitchen renos and shares the latest in roofing trends. We also feature interior designers who are at the top of their game.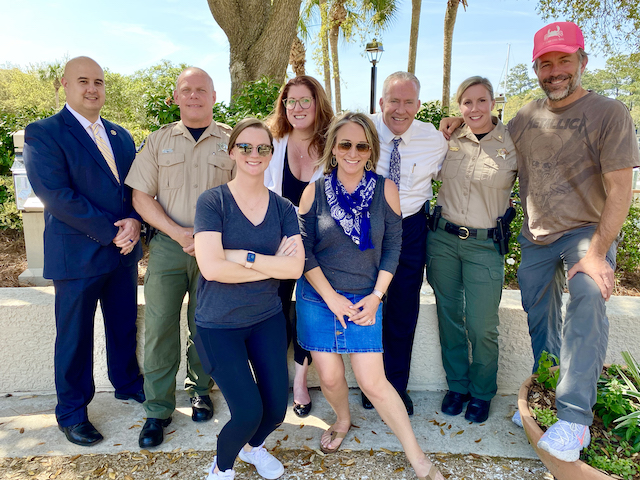 Last but not least, all parents are encouraged to check out our Summer Camp listings on page 93. I've never had so many moms ask me if we were including that content in one of our upcoming issues. I guess if I had children I would understand why that's such a highly anticipated and widely read piece. Hmmmm.
Just a reminder, if you aren't following us on social media, you could be missing out on a lot of fun content and contests, including a brand new collab with Dunes Real Estate and the Hilton Head Music & Arts Coalition. See our Facebook and Instagram pages for details to be released soon. 
See you next month!
Maggie Washo
Publisher/ Editor-in-Chief