Let's Talk About Snakes
Once the weather consistently hits about 60 degrees, I am on the lookout for snakes. Perhaps it is because I live in a neighborhood surrounded by pine trees and ponds where I regularly come across copperheads sunning on the sidewalk. When you see them, you become more aware.
I remember my first encounter with a copperhead back in 2008. I was strolling through the Sea Pines Forest Preserve at dusk with friends and almost stepped on one very cleverly camouflaged in pine straw and dead leaves. A copperhead bite will not kill you, but it will send you to the emergency room and ruin your month.
They like to come out at dusk, warm themselves on concrete or pavement, and hunt for their dinner. This is the time of day I am most careful—especially when walking my furry friends. A bite for a big dog is generally not a big deal, although it will still require a visit to your emergency vet, but it could be fatal for a small canine.
Up until a few months ago, a had never seen a water moccasin (also called a cottonmouth) up close. Again, I was strolling through the Sea Pines Forest Preserve. These are large, fat snakes that do not generally bite humans but will if stepped on or messed with. Steer clear of these guys; their bite is much worse than that of a copperhead, and you will need to head straight to the hospital at a very quick clip.
The third most common venomous snake we have around these parts (it's Talk Like a Cowboy Day at CH2), is the eastern diamondback rattlesnake. These lovelies have been known to camp under some porches and have been captured in the sand dunes around Port Royal Plantation a few times over the past decade. (Give it a quick Google search). While I have never seen one of these snakes in real life, if I did, I would run quickly in the other direction.
None of this is meant to frighten our visitors or new residents but to serve as a friendly public service announcement to raise awareness for you and your pets as you wander the Lowcountry in search of new adventures. Most snakes you run across here are completely harmless. Just be on the lookout for these three and give them a wide berth.
---
Nope Ropes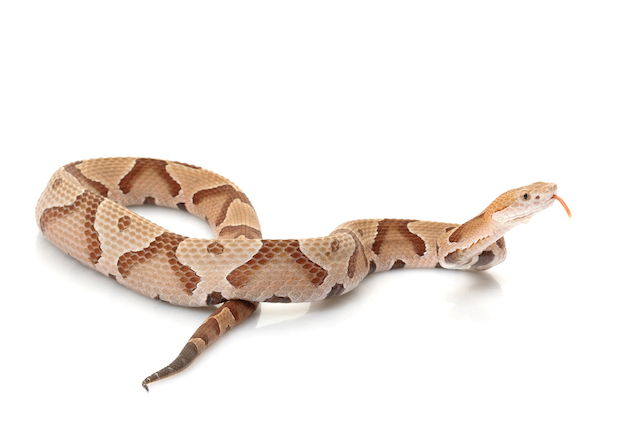 Copperhead Snakes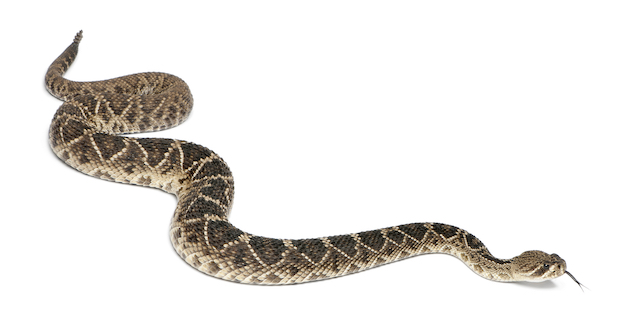 Eastern Diamondback Rattlesnake