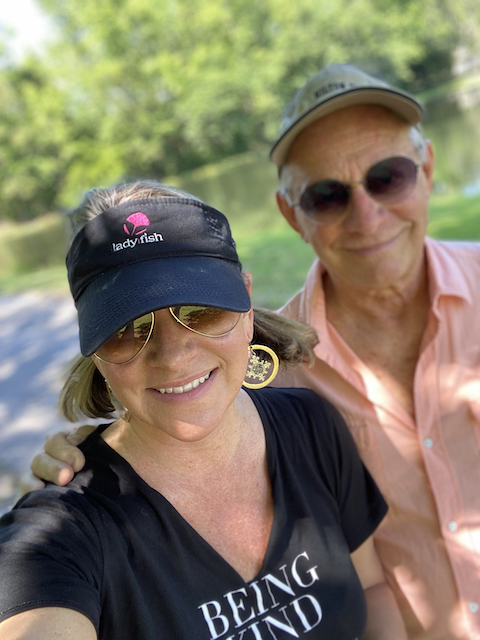 My dad called me last week to remind me that when I was little, I had a pet rock. His name was Carlos, and I adopted him on one of the many camping trips my family would take with an abundance of friends in upstate New York. As I recall, Carlos lived in our small white camper with red detailing. That memory triggered another one of actually seeing bears on one of our adventures in the woods and my grandmother singing "Teddy Bears' Picnic" to me. My mom said she was so terrified on that trip, she made us all sleep in the car that night. My mom hated camping. Still does. 
It's funny to me how one thought can landslide into another and then BOOM, I'm five again, feeling all of those emotions and reliving some of the things that made my childhood so splendid. Those camping trips are why I love the forest so much … why I prefer a trip to the mountains over a trip to the Caribbean any day of the week. It's in my DNA. Like pasta and meatballs and music.
The June issue had me thinking about such things as we spent time photographing fathers and their "littles" and observing family dynamics on the photoshoots. I often found myself thinking about how all the things these families loved to do together would still be present as the children grow and adopt their own traditions. 
This month also had us back on the road again to shoot some fashion in vintage WWII planes. What an incredible day we had in Statesboro, Ga. with Dr. Rusty Harrington and Lawson and Max Lowrey. Check out the fashion spread on page 70 and read all about how a love of flying brought these friends together on page 58. And of course, for all the behind-the-scenes action, be sure to follow us on Facebook, Instagram and YouTube. 
The C2 crew got to go up in one of those planes with Dr. Harrington and get a bird's eye view of Hilton Head Island and Bluffton. Did you know that Statesboro is only 20 minutes away as the crow flies? Or in a plane going 184 miles per hour. 😉
Until next month! 
Maggie Washo