Bluffton is known as a mecca of cultural and artistic activity, even named a Cultural District by the S.C. Arts Commission. Now there's an educational opportunity for students wishing to pursue their love of performing arts, located in the heart of Bluffton.
Bluffton Academy for the Arts (BAA) is a secondary school designed specifically with performing arts students and their families in mind. BAA director Meg Eberly said the school was created to be "a caring place where performing artists could fuel their passion for their craft while also fulfilling their academic requirements."
Eberly is the lead ballet instructor at Bluffton School of Dance (BSOD). She and Dawn Miller, BSOD CEO and artistic director, shared a dream of creating a conservatory-style academy that supports and encourages the area's young performing artists as well as their artistic goals. As Miller noted, the Lowcountry is bursting with creative spirit, yet there wasn't a school that focused on harnessing that creativity. Miller and Eberly opened BAA in August of 2020. The academy holds classes at BSOD's studios, located at 123 Persimmon St., Bluffton.
BAA is open to middle and high school students training in any performing arts including dance, theater or music. Although classes are held at BSOD, BAA is open to students from any studio or performing group. The academy currently has 10 students.
Flexibility and balance
"We want to provide an overall educational experience that sparks our students' creativity, giving them the freedom to be who they are and do what they love. I have found that one of the biggest hurdles for students in our area who are passionate about pursuing their art is juggling their training schedule with their school's attendance requirements. It can be hard to balance intense training and performing with a traditional brick-and-mortar school program," Eberly explained.
She understands this dilemma all too well. Originally from Dallas, Texas, the former professional ballerina attended high school at the University of North Carolina School of the Arts. "I loved my arts school experience, but it was several states away," Eberly said. "I wanted young performing artists to have that opportunity right here in the Lowcountry."
BAA's program runs Monday-Thursday, which provides extra time for artists to pursue training, performances and other professional opportunities. According to Miller, a performing artist needs a flexible schedule to train at the elite level that is required and expected. Students split their time between arts training and online school, utilizing the online academic platform that's right for them.
Tara Thrower's daughters, Isabella Reilly and Juliette Ryder, both attend BAA. Tara said BAA fits their family because of the combination of flexible online learning along with in-person instruction. The four-day schedule allows her children to devote time to their art and academics.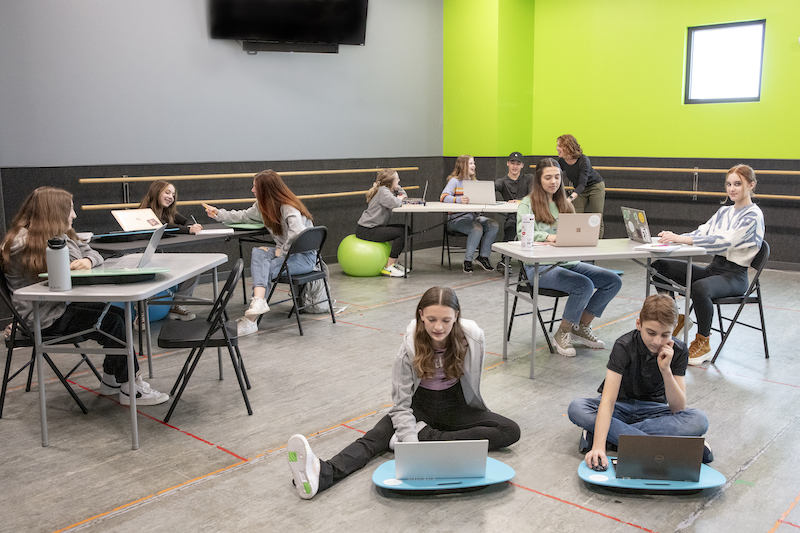 "As parents, we consider Bluffton Academy for the Arts an investment in our children's future," Thrower said.
BAA parent Kim Marshall agrees there is great value in the program's flexibility. Her daughter, Giadalyn Marshall, is in her second year at BAA. Marshall says this school gives Giadalyn the freedom to learn at her own pace while still being advised by the encouraging dance faculty, director, and learning coach.
According to Eberly, she has students enrolled in online public and private school programs. BAA's learning coach, Laura Jacobi, is a constant resource for students. She is there to help them manage their academic schedules and tutor as needed.
The goal is for all the curriculum at BAA to foster students' independent thinking in a creative and challenging environment. BAA offers enrichment activities that combine current events and life skills with community resources. The lessons create connections to the Lowcountry and provide the social interaction among students and staff that is so vital. As a parent, Marshall says the extra opportunities are a huge plus.
"BAA provides enrichment that she would not get if I were homeschooling," Marshall said. "She gets to be a part of group work, and she is really able to express herself."
And that is music to Eberly's ears. "We all work together to provide a familiar school routine and a well-rounded school experience," she said.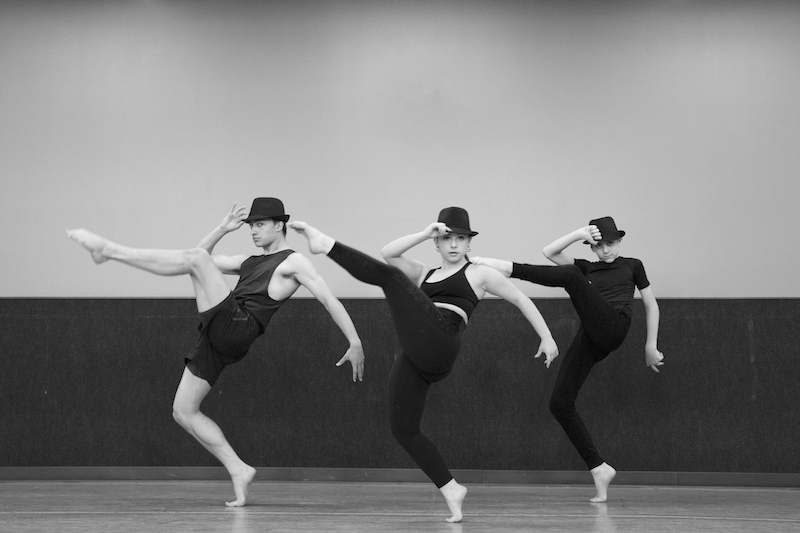 Art in motion
It was a natural progression for Eberly and Miller to launch the school with a conservatory-style dance program. Most of BAA's current students are dancers. The school offers dancers onsite training from respected Lowcountry faculty as well as industry-leading guest instructors from around the country.
Dancers receive a strong technical base in ballet, jazz and modern dance along with experience in a variety of dance styles such as musical theater and contemporary. The small class sizes mean faculty members can get to know each dancer and help them reach their personal goals in class and in their career. BAA's curriculum and structure propel students to progress in their art faster.
Fifteen-year-old Reilly said she loves the one-on-one attention she receives from the dance teachers at BAA. She's noticed the difference it has made in her dancing abilities, and her parents agree. Her mom said the combination of online learning and more intense dance training at BAA has "helped Isabella to become more independent and confident."
With close to 20 years' experience at BSOD, Miller has created quite the network of dance teachers and choreographers from cities across the country. They are delighted when asked to visit BAA because they get the opportunity to work with such devoted dancers on a more personal level, Miller said. "The professionals we bring in offer more than just a master class. They want to be a mentor and continue to be part of their growth."
Both Miller and Eberly know from experience there are many paths for a dancer to take as they move forward in their career. "Our network helps our dancers find their individual place in the dance world and provides the knowledge and tools to help them work to get there," Eberly said.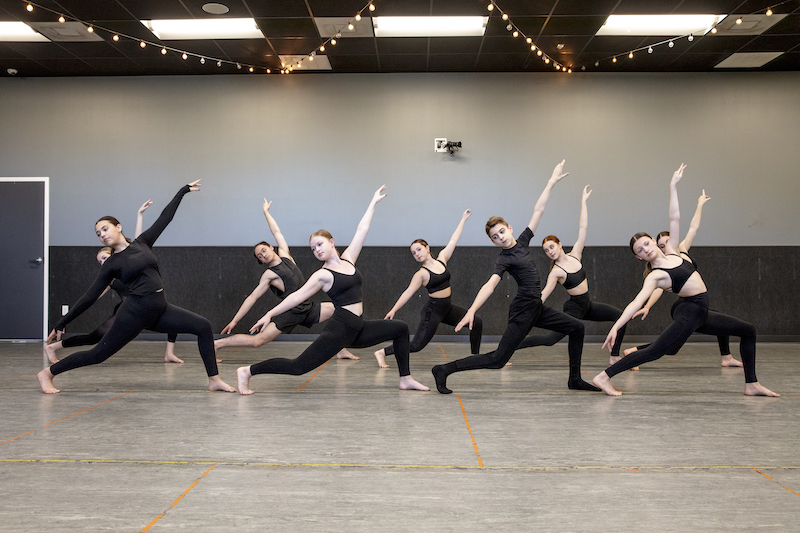 All the world's a stage
Miller and Eberly agree the ultimate goal for BAA is to have all performing arts represented including dance, theater and music. Students of performing arts other than dance can receive the same academic support and enrichment activities with a schedule tailored to their individual needs. BAA's flexible structure allows students to maximize their arts training while still being a part of a safe and encouraging school community and creating bonds with other students passionate about the arts.
BAA's curriculum includes various classes to prepare the artists' minds and bodies for the next step in their career. Offerings have included fitness classes such as yoga and resistance band training, as well as classes on résumé writing and audition preparation. BAA also plans to offer classes in song selection and vocal coaching this spring.
"Every class we provide and every instructor we bring in is meant to set our students up for success however they choose to move forward in their art form," Eberly said.
One of the rotating instructors is Julie Harden, who has made a career of studying and teaching movement. She wanted to be part of BAA's curriculum to help young artists evolve.
"I think it's absolutely phenomenal that we now offer a school for the arts in Bluffton," Harden said. "It's a fantastic opportunity."
Eberly and Miller hope to continue expanding BAA's arts education by connecting with other performing arts organizations in and around the Lowcountry, which will help more young performers in the community grow as artists and learners.
"The future of arts in Bluffton is bright, and we will help young artists light the way," Eberly said.
For more information about Bluffton Academy for the Arts or to register for the 2022-2023 school year, visit blufftonacademyforthearts.com.